In lots of little but profound ways, we can help our kids develop a foundation in environmental stewardship, doing our part of growing a generation that will be empowered to fight for their planet. Creating a healthier planet is a big problem to solve, but each of us can take small actions that together, add up to a big impact.
This activity is featured in our April Activity Calendar in honor of Earth Day. Download your free copy
here
.
The Guide
Step 1: Watch the Earth Helpers video lesson.
Hop into your
My Tinkergarten dashboard
to watch the Tinkergarten Anywhere Lesson 8:
Earth Helpers
video lesson. Kids can watch how Meghan and other explorers take small steps to care for the planet and its creatures. Then, kids can get inspired to be earth helpers in their homes and communities, too!
Not yet enrolled in Tinkergarten Anywhere? Sign up
here
.
Step 2: Problem solve together.
Wonder with kids, "How could we be helpers to our planet?" Invite kids to share ideas and share some of your own, too. Wonder together about the plants and creatures who live in your area and what they might need to thrive. Look through some of the ideas below together, too and talk about how these actions could help the planet.


Step 3: Pick one action and make a plan.
Work with kids to pick one small action that you can do as a family this week to help care for the earth. Make a plan together for when and how you will take this step and what materials you might need. Here are some of our favorite ways to engage kids in being helpers to our earth and its creatures:


Pick up one bag of trash.
What would happen if every person picked up just one bag of trash? Enjoy
these tips
for picking up trash with little kids in tow, and join in the earth-loving, gratifying fun! Engage your circle of family and friends, too. Check out our
One Bag of Trash DIY activity
for tips and ideas.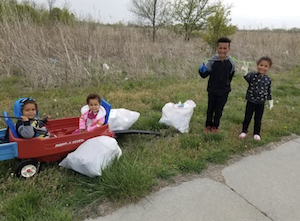 Cut out plastic.
Much of the plastic we use and throw away ends up in our oceans, and animals like sea turtles can mistake the plastic for food and get entangled in it. We can each help by finding ways to use less or even no plastic at home! Check out our
Cut Out Plastic DIY Activity
for ways that kids can really help!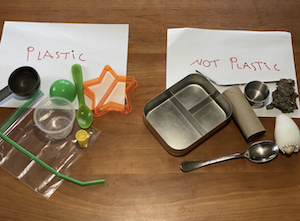 Be a water protector.
Each of us can be a water protector! Try out some of
these simple ways
kids and their grown-ups can take action to conserve water in their homes and make a positive impact on water supply in their community.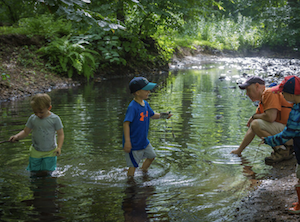 Make compost.
Composting helps reduce the impact of wasted food on the environment, while enhancing soil and helping plants thrive. One way to get kids right into the action is to engage them in adding food scraps right into soil. Read our
Make Compost DIY
for tips on how to involve kids in composting and give them an introduction into the rather elegant cycle that underlies how we all survive!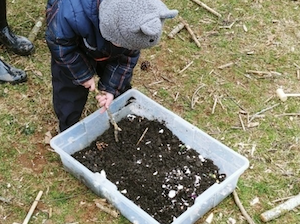 Plant for pollinators.
Picking out plants that support the pollinators in your area is a great family activity, and you can help kids understand how important the pollinators are, how many of them are in danger, and that we can all help give them what they need.
Read here for tips
on how to find out which plants are ideal for pollinators in your area and how to get kids involved in helping our pollinating friends.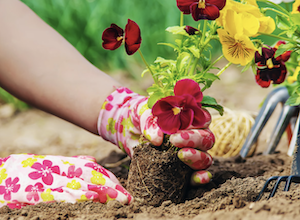 Save the dandelions.
Early in the spring, dandelions pop up to entice and offer pollinators like bees and flies a source of food while other plants take their time in producing nourishing flowers. These amazing flowers are often weeded out in pursuit of the perfect lawn or over picked for play, taking that important early food source away from our friends, the bees—friends who are increasingly in danger and need our help! Take the dandelion challenge with kids, spread the word and help save the bees!
Read here
to learn how.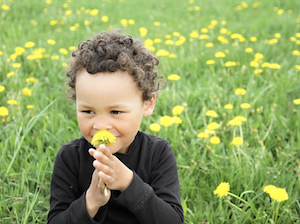 Make a water fountain for bees.
Bees need to drink water, just like us! Bees use water to digest their food, feed their babies and dilute honey that has become too thick or crystalized. Bees also add water to their hive and fan it with their wings to cool down the hive when it becomes too hot. The pollen and nectar that bees eat don't contain much water, though, so bees must have a water source. Read our
Water Fountain for Bees DIY
for tips on how kids can create a water source for bees.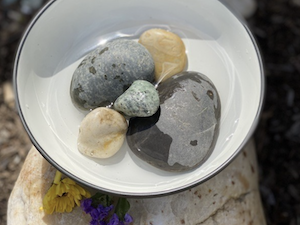 Care for migrating birds.
Some experts estimate that there are more than 2,000 species of bird in North America, and many of those birds travel long distances as they migrate with the changing of the seasons. These travelers burn tremendous amounts of energy, and they can really benefit when we put out safe sources of nutrition to support them on their way. Learn how to make a
pine cone feeder with kids here
. Or,
read here to learn how to turn an orange into a feeder
for migrating birds.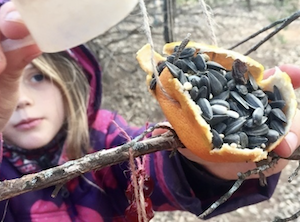 Why is this activity great for kids?
Kids today can't help but feel the concern we all share for our planet. Helping them to take action and to feel like they are part of a world in which others care and are taking action too can really help counter balance their worries and lay the foundation for a lifetime of stewardship for our planet. Considering the needs of other creatures and doing something to meet those needs develops both
compassionate
and
cognitive empathy
. Finally, family projects designed around helping others are wonderful ways to reinforce both family and community values.
Try a Free Lesson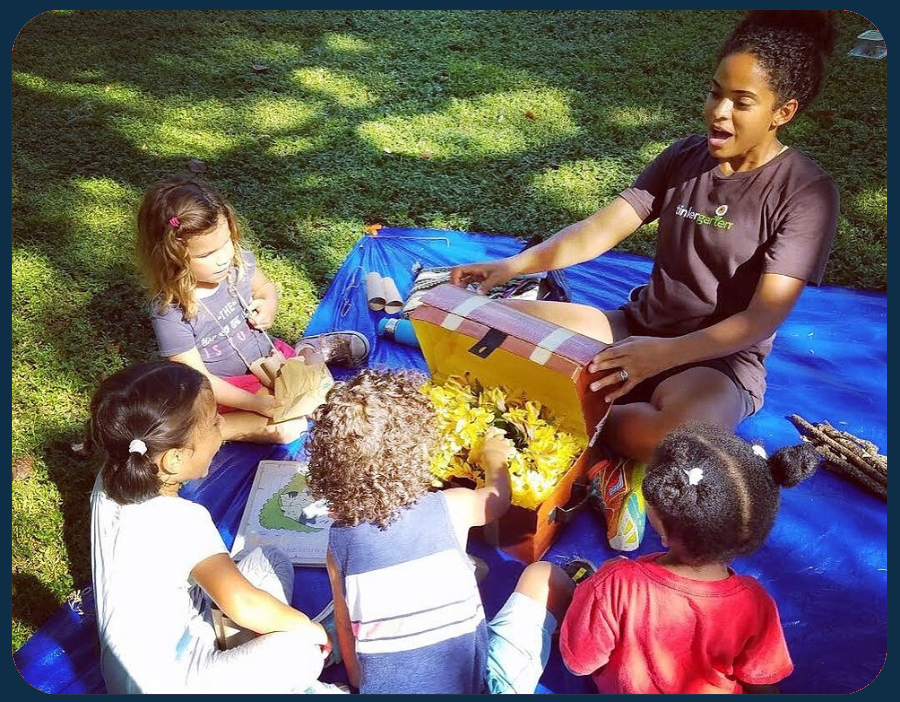 Tinkergarten for Teachers
Teach Tinkergarten in your community or classroom!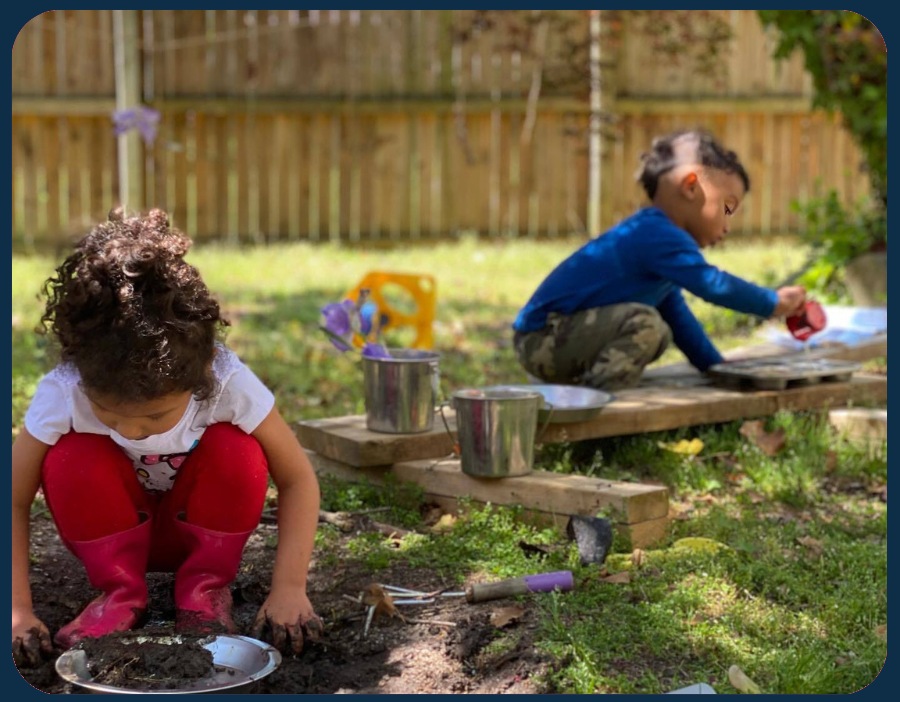 Tinkergarten Anywhere
Enjoy Tinkergarten as a family anytime, anywhere!