Pick Plants for Pollinators
It's Earth Month, part of our
April Activity Calendar
, and we are helping kids learn to care for our planet and all creatures, big and small.
Picking out plants that support the pollinators in your area is a great family activity, and you can help kids understand how important the pollinators are, how many of them are in danger, and that we can all help give them what they need.
If you don't yet have your free copy of the April Activity calendar, download it
here
.
The Guide
Step 1: Set the context.
Read books about pollinators. One of our favorites is "Please Please the Bees" by Gerald Kelley. Watch
a read-aloud here
.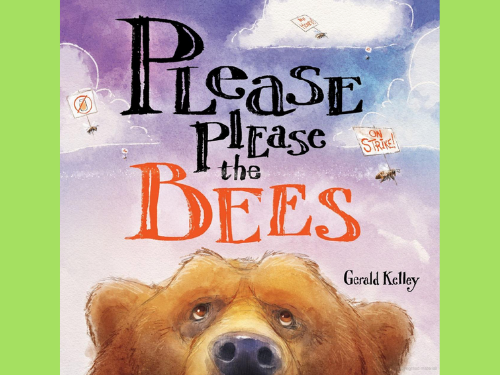 Let kids know that bees, butterflies and flies (among other animals) help plants flower, grow and thrive, and we rely on them to do that—otherwise, we wouldn't have beautiful flowers and all of the fruits that come with them. You can also let kids know that these animals are called "pollinators" — and they are struggling since so many of the plants they feed on are not available to them.


But we can help! We can fill a planter, windowbox or garden with plants that the pollinators near us love to eat.


Step 2: Research.
Find out which plants are ideal for pollinators in your area. You find lists of pollinator-friendly plants by region
here
and
here
, and a beautifully
illustrated guide here
, from the U.S. Forest Service.
Make a list of the types of plants you'd like to include and any other things you'll need (potting soil, shovel, pots, etc.). Draw a map of where you'll place each plant, or just create as you go.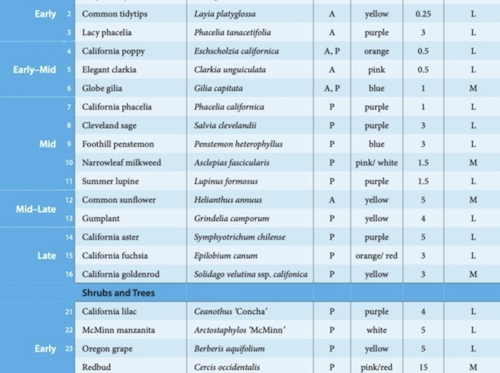 Step 3: Gather Materials.
Make an outing of shopping for seeds, seedlings or plants and whatever tools you need. Want to save a trip to the store? Many bee friendly plants, like fuchsias, mints, penstemons and rosemary grow well from cuttings and clumps of bedding plants can easily be divided up, with no harm to the plant. Swap cuttings or divide clips with friends and neighbors. Contact your local city council or conservation organization to see what is available, too. Many local councils provide seeds or plants at low or no cost as a part of their mission to diversify biodiversity in the area. And don't forget to save those seeds from your pollinating plants so you can plant them again next year!


Step 4: Plant!
Create your garden. Be sure to give your seeds or new plants a really good drink of water and make it a family project to make sure they are cared for. Get ready to see if your pollinators start to visit once things warm up and the flowers open!


Why is this activity great for kids?
Planting in the spring is great for kids, and focusing on pollinators helps them
develop compassionate empathy
—the ability to put empathy into action in the service of others.
Try a Free Lesson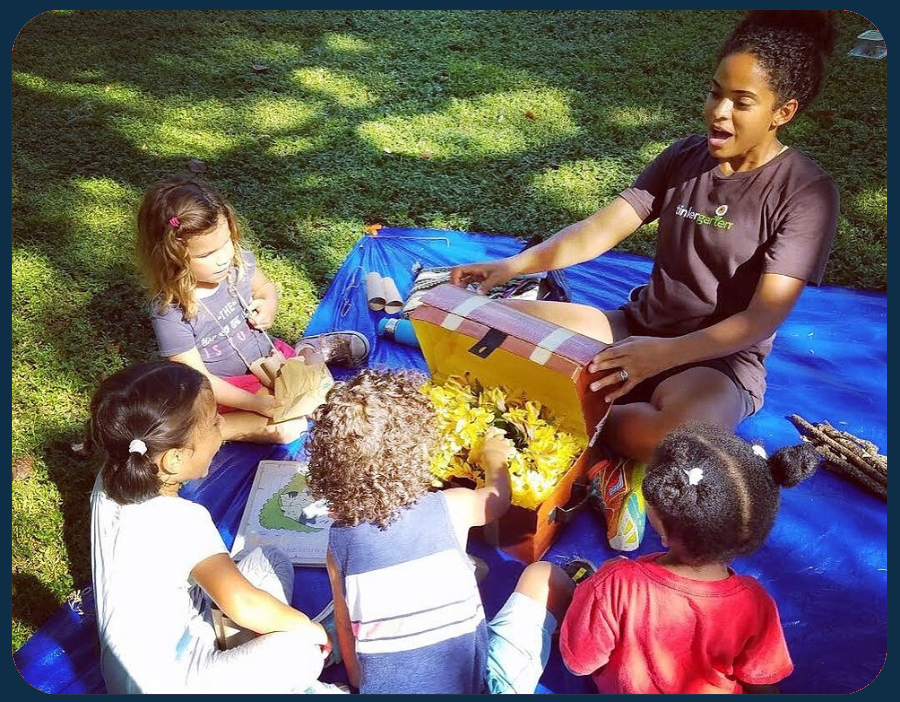 Tinkergarten for Teachers
Teach Tinkergarten in your community or classroom!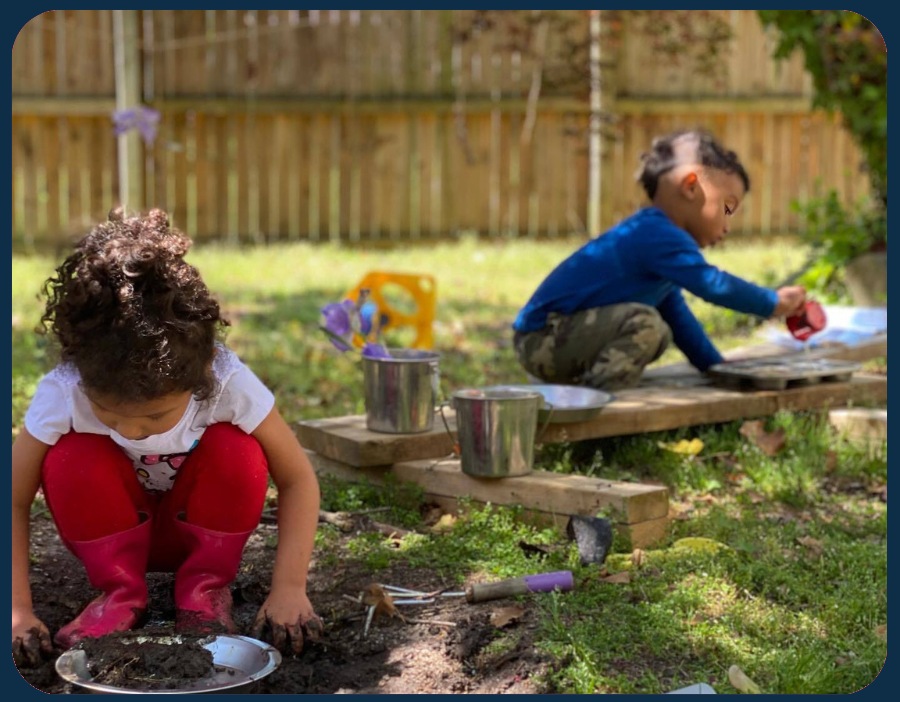 Tinkergarten Anywhere
Enjoy Tinkergarten as a family anytime, anywhere!