Save the Dandelions (and the Bees!)
Age: 0 to 8+

Time: 1 hour+

Materials: various art materials (paint, paper, markers, crayons, glue, etc.)

Skills: Creativity, Naturalist, Empathy
Early in the spring, dandelions pop up to entice and offer pollinators like bees and flies a source of food while other plants take their time in producing nourishing flowers. These amazing flowers are often weeded out in pursuit of the perfect lawn or over picked for play, taking that important early food source away from our friends, the bees—friends who are increasingly in danger and need our help! Even the smallest child can learn how these flowers support bees and take action to help. Just take the dandelion challenge, spread the word and help save the bees!
This activity is featured in our April Activity Calendar. Download your free copy
here
.
The Guide
Step 1: Pick Just One.
First of all, dandelions are amazing—hundreds of tiny flowers in each dandelion you pick. Kids should experience the wonder of picking and exploring a dandelion. Plus, as David Sobel says, kids have to fall in love with nature before they are really ready to save it. So, pick one—and only one, promising to leave the rest for the bees.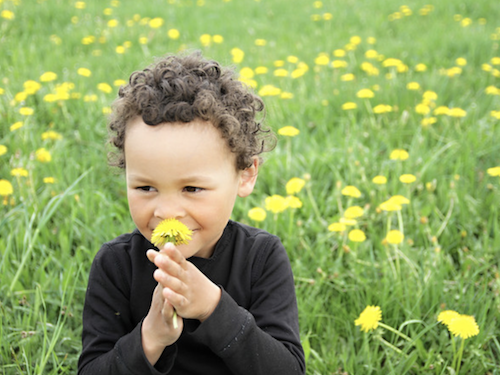 Step 2: Make Art.
Many of us love to make dandelion crowns, soups and other things that use way more than one dandelion. So, this year, make dandelion art instead. Use any of these ideas or your own inspiration to create a piece of art inspired by dandelions. Need inspo? Here are some ideas:
Rub the petals from your one dandelion on a piece of paper. Or, use one of another yellow flower, or even a lemon! Then, use a marker, crayon or rub a blade of grass to make your stem.
Pull out dandelion colors from your art supplies, grab paper and head outside. Let kids create whatever they like using paint, chalk, crayon, pastel, etc—whatever you've got!
Look through old magazines for dandelion colors and rip or cut them out. Kids can rearrange those colors into a collage that represents or just reminds them of a dandelion.
Search the yard for fallen, "on the ground" things that are yellow and green. The plants no longer need them, so kids can use them to make art! Glue them to paper or press them into forest putty or mud to create something new!
If kids can write or draw, encourage them to create a "Save the Dandelions (and the bees!) sign using whatever materials they have on hand.
Encourage older kids to dissect their dandelion and draw some of the amazing structures inside!
Take any loose parts and build your own 3-D dandelion!
Step 3: Share and encourage friends to join in.
When you are done, take a photo or video of your dandelion-inspired creation and share it! Inspire others to pick just one and leave the rest of the dandelions for our friends, the bees! See a sample post below to get started. And, be sure to tag @tinkergarten and #TGMoments and/or share in our
OutdoorsAll4 FB community
to inspire others to do the same!
Why is this activity great for kids?
Kids today can't help but feel the concern we all share for our planet, and kids naturally feel for other creatures. Bees really do need our help, and this project gives kids a way to make a difference and part of a larger community of caring kids and adults who are taking action too. There's no better way to help kids balance their worries and nurture hope. Plus, taking action in support of another creature teaches kids to exercise
compassionate empathy
—that ever important ability to put empathy into action!
Try a Free Lesson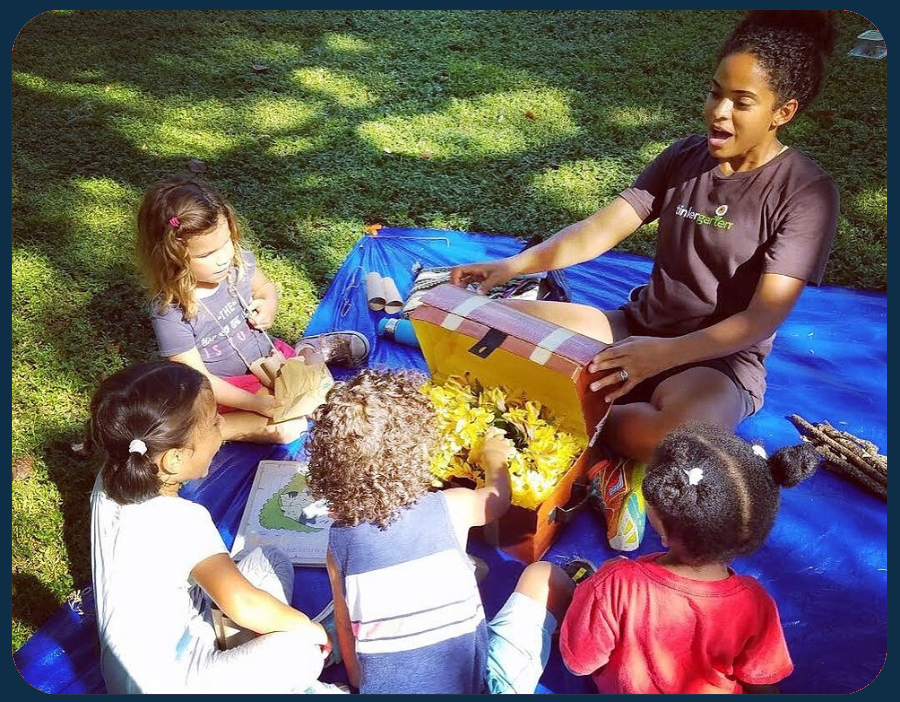 Tinkergarten for Teachers
Teach Tinkergarten in your community or classroom!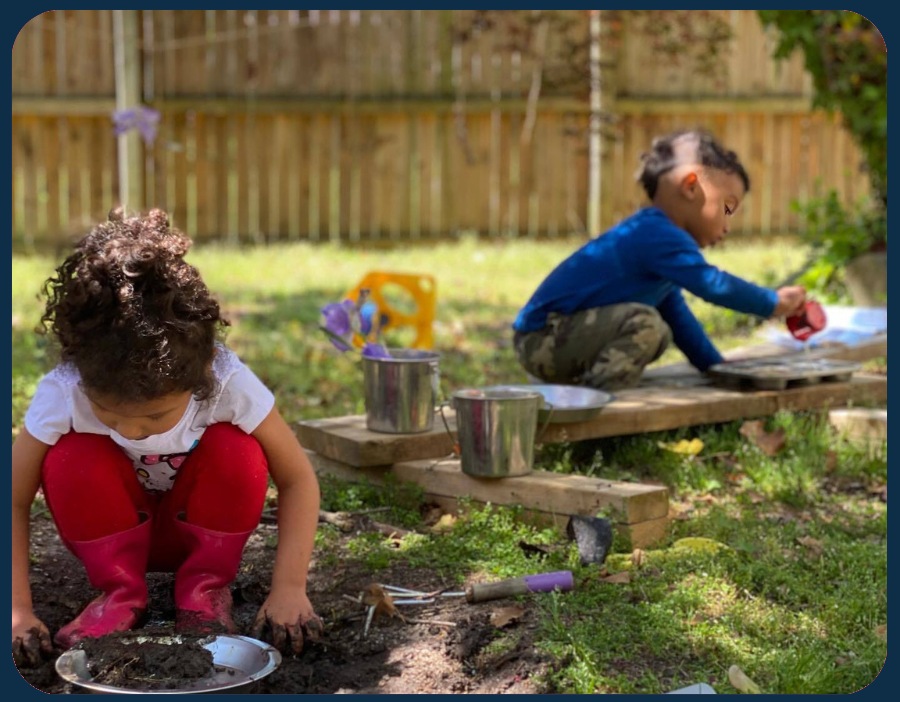 Tinkergarten Anywhere
Enjoy Tinkergarten as a family anytime, anywhere!