As a team of parents and educators, Tinkergarten knows firsthand how challenging it can be to strike the right balance when selecting holiday gifts for our kids. Despite our best efforts toward mindful gifting, it's hard not to hit the toy store in a last-minute frenzy. And it may be even harder this year when the stresses of pandemic parenting have left us even more pressed for time.
Over the years, we've found it helpful to focus on giving our kids experiences, rather than stuff—especially since research indicates experiences contribute much more to long-term happiness.
That's why you really can't go wrong with the gift of reading—a powerful experience in and of itself that helps kids focus, stretch their imaginations and explore new worlds and topics. If you're not sure where to start, here are 36 children's books vetted by our team of early learning experts and each focusing on one of our three favorite learning areas—joy, wellness and problem-solving.
Books That Teach Kids to Hunt for Joy
Joy is a cornerstone of how kids learn to thrive, and what better time to embrace it than the holiday season?! Here, we've selected 12 books that not only spark joy for us but that have helped teach us and our kiddos how to find joy long after we'd closed their covers.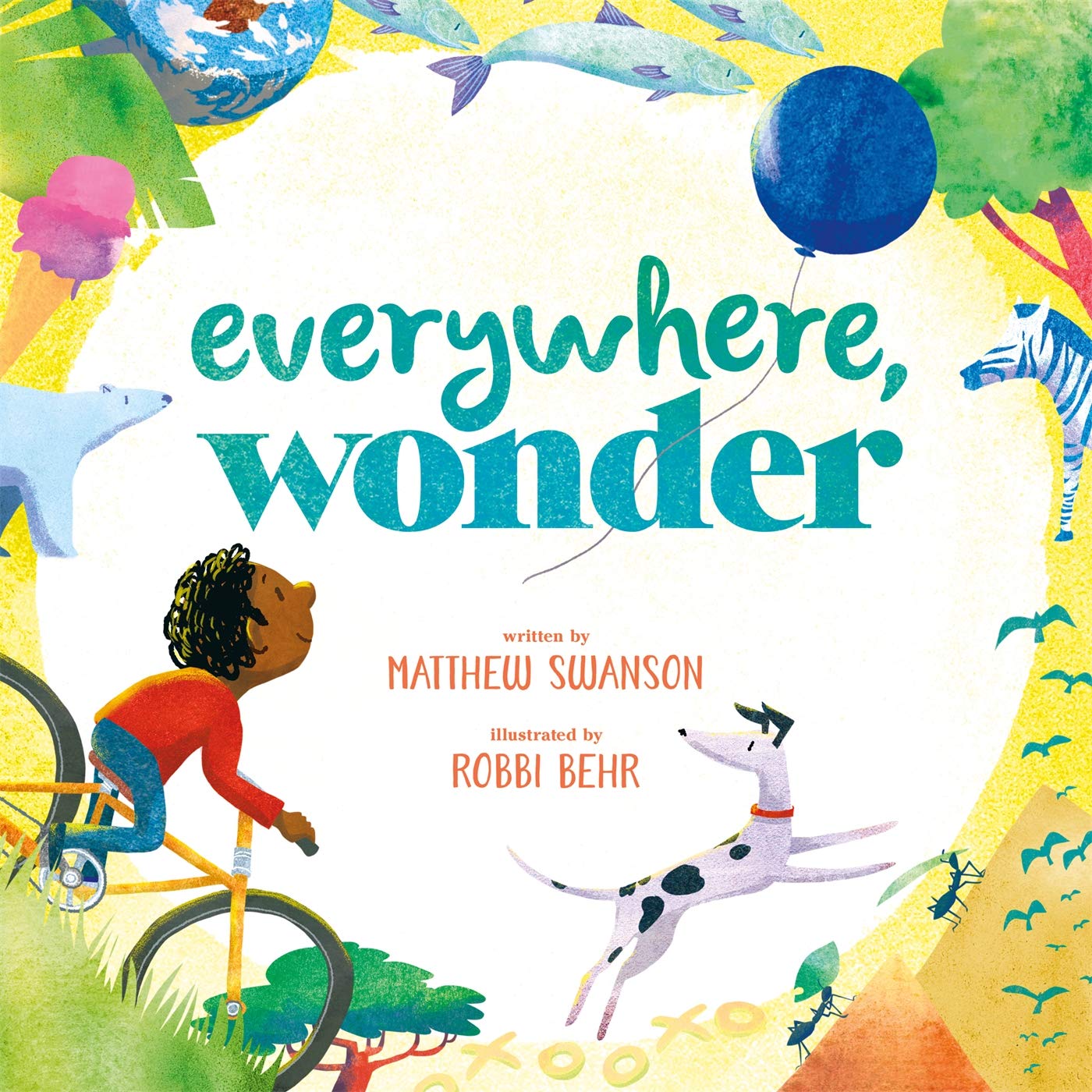 Everywhere, Wonder! by Matthew Swanson
This incredibly touching book just might be the perfect primer for joy hunting. It reminds us that we each have our own, joyful stories made up of the marvelous things we notice each day. Best of all, the book celebrates both the grand wonders we can only imagine and the wonders that hide right in front of us. Read and reread this book with your kids. As it grows familiar, follow it up by sharing what you noticed today. If you're like us, you'll start to get even better at hunting for joy as a result!
Now by Antoinette Portis
Joy is something we experience in the present moment, and Now is a perfect way to attune your minds to that. Read it before you head outdoors, or bring it with you, and it will inspire you to find your favorite sources of joy—because they are the ones right in front of you, right now.
Sky Color by Peter Reynolds
Color is a universal source of joy, and we so often forget that nature gave our world the sky—a giant backdrop full of ever-changing color. It's easy to spark joy if you make it a habit to notice and admire our ever-changing, always inspiring sky.
Festival of Colors by Surishtha Sehgal
The Indian festival of Holi is celebrated with tremendous joy and happiness, and is centered around both color and close connection with community. This delightful book shares the essence of this beautiful and most joyful holiday with its readers, and has inspired us to be even more playful with color too!
From Rain to Rainbows by Various Authors
These captivating illustrations come along with a simple message that all weather—the rain just as much as the rainbows—can bring us joy. What a gift to a young joy hunter!
Cloudy with a Chance of Meatballs by Judi Barrett
Captivate your preschooler or school-aged child with a story of Chewandswallow, the implausibly perfect and playful tale of a town where food falls from the sky—that is joy-inspiring whimsy that kids eat right up. Then, grab an umbrella, some string and balls, and make it rain a feast in your outdoor space with this DIY activity.
The Squiggle by Carole Lexa Schaefer
One of our all-time favorites, this book incorporates the joy of color, shape and texture with the power of imaginative play. Read this beautiful story, then take a few yards of ribbon and enjoy the endless, joy-inspiring possibility you can find in a squiggle or two of your own.
I Hear a Pickle by Rachel Isadora
Joy starts with the senses, and this book walks kids through the senses in a most accessible, kid-focused way. The best part, it tickles the sense kids love most—a sense of humor!
Brown Bear, Brown Bear, What Do You See? by Eric Carle
This classic celebration of color and animals sparks joy for all generations. The repetitive, soothing language is especially captivating for young children. If you can get the "slide and find" version, it's even more exciting to hide and reveal each of the beloved creatures.
The Carrot Seed by Ruth Krauss
This simple story never fails to give us goosebumps. No one believes this child's seeds will come up, and yet, we turn the page and voila! What a thrill—and what a wonderful jumping off point for planting your own seeds (which you can do with this DIY activity) and experiencing this joy moment in real life!
Little Wolf's First Howling by Laura McGee Kvasnosky
The main messages of this truly beautiful story are to be the leader of your own play and to and celebrate "joy and wildness." Allow this book to be an invitation to howl, each in your own, unique way—an activity that's exhilarating for kids and adults alike.
Mei Mei Loves the Morning by Margaret Holloway Tsubakiyama
This one made our list because it celebrates the time we spend with family and the way our everyday rituals and routines become trusted sources of tremendous joy.
Books That Help Kids Cultivate Calm Within
Given the ongoing stresses of pandemic life, wellness could not be more important now. So, here are some of our favorite books to help kids (and their grown-ups) learn to care for themselves and each other. Each supports one of the topics we're covering in our Wellness-focused Circle Time classes—Kindness, Gratitude, Breath and Movement and Wishes.
Kindness:
These books help to teach kids about the power of kindness we give and receive.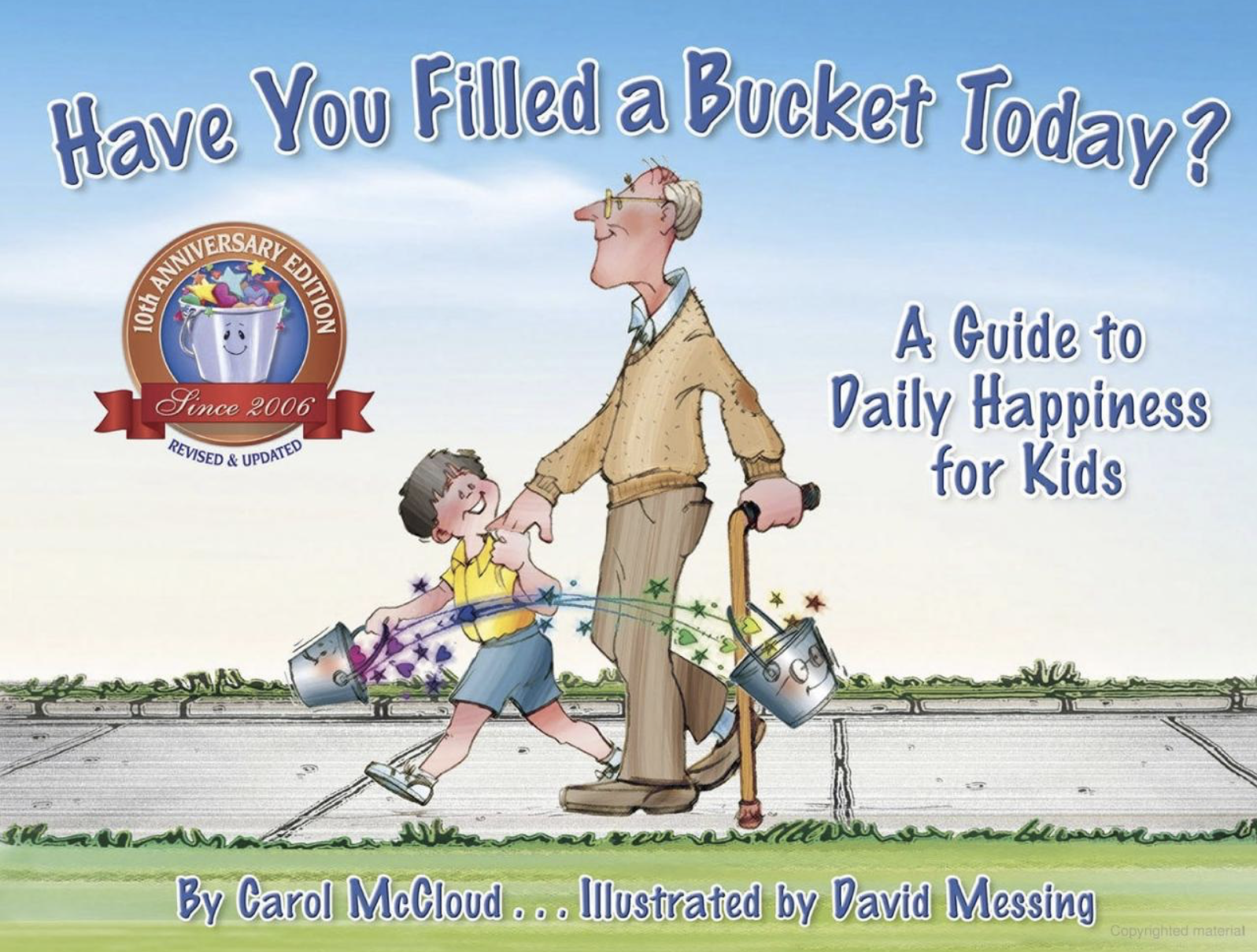 Have You Filled a Bucket Today? A Guide to Daily Happiness for Kids by Carol McCloud
There is a reason why many elementary schools have incorporated this book into their social- emotional wellness curriculums. The book provides a tangible metaphor of a "kindness bucket" that helps kids recognize what brings them happiness and the ways in which their actions can impact the wellbeing of others.
The Big Umbrella by Amy June Bates
In this beautiful story about kindness and inclusion, a friendly umbrella can stretch and grow to provide cover for anyone and everyone who needs it. This book offers kids a metaphor for making room for all and stretching ourselves to make a positive impact on those around us.
Hooray for Hat! By Brian Won
Elephant is feeling grumpy… until his friends surprise him with a hat that fills him with joy. When he realizes his friends are also feeling grumpy, he passes along the hat to cheer him up. As each animal passes along the kindness of this hat, they discover that when you spread joy, you fill your own heart as well.
Plant a Kiss by Amy Krouse Rosenthal
This sweet book starts with a little girl planting a kiss, and ends with an incredibly joyful experience for an entire community. It's a great example of the happiness and satisfaction that comes from acts of generosity.
Gratitude: Read these books about sharing thanks, and reflect together as a family on what and who you are grateful for.
Thank you, Omu! by Oge Mora
In this beautiful story about generosity and gratitude, Omu shares her delicious stew with every neighbor who is drawn to her home by its aroma. When Omu has shared every last drop, her community shows their gratitude by creating a feast they share together.
Apple Cake: A Gratitude by Dawn Casey
In this sweet rhyming story, a child says thank you to every plant and animal that contributed an ingredient for her family's apple cake. Read this story before cooking or eating with your child and practice gratitude for all of the gifts of nature that nourish our bodies.
A Little Thankful Spot by Diane Alber
A little thankful spot is full of gratitude! The spot shares its long list of things' big and small, it is thankful for and inspires kids to create a list of their own.
Grateful Ninja by Mary Nhin
In this fun story, Ninja teaches kids five practices for discovering and expressing gratitude and shows them that practicing gratitude on a daily basis is one key to inner happiness.
Breath and Movement: Meditation and movement practices like yoga are can help kids manage their own emotional wellness and these books are a great way to start incorporate some of those strategies into your family's routine.
Breathe Like a Bear by Kira Willey
Breathing exercises can be a wonderful tool for helping kids (and adults) manage emotions and find a sense of inner peace. This book has a terrific collection of mindfulness exercises to help kids manage emotions through their bodies and breath.
We also love Mindful Kids by Whitney Stewart and Mina Braun and Mindful Games for Kids by Kristina Sargent.
Zoo Zen by Kristen Fischer
Physical movement is a key component to wellness and what better way to encourage kids to get moving than with animal-inspired yoga! In this delightful story, a child learns yoga poses from her animal friends. Try out the poses as you read this book with your child—you'll be helping to strengthen their body and also calm their mind. What a combination!.
Some of our other favorite children's books about yoga are Yoga Animals by Paige Towler, You are a LION! by Taeeun Yoo, and I am Yoga by Susan Verde.
Wishes: When things feel difficult, looking to the future and envisioning what we want for ourselves, our family and our community can fill us with hope. These books capture the many ways that people express wishes for the future.
Carmela Full of Wishes by Matt de la Pena
In this story about hope, Carmela discovers a lone dandelion while running errands with her brother in their neighborhood and must decide which wish to choose.
The Wish Tree by Kyo Maclear
This beautifully illustrated story was in the initial inspiration for our A Wish Tree for Me DIY activity. In it, a child sets out to find a wish tree, only to discover that wishes can come true in many different ways.
Wish: Wishing Traditions Around the World by Roseanne Thong and Eliza Kleven
Across cultures, people enjoy many different ways of expressing hopes and wishes for the future. This book's compilation of wishing traditions from around the world will provide great inspiration for families to create a tradition of their own.
Books That Help Strengthen Kids' Problem-Solving Skills
Problem-solving skills are something our children will need to thrive in any setting—which is why we're making them the focus of our Circle Time classes this winter. Here are some of our favorite books that help kids embrace specific mindsets they'll need to be effective problem-solvers.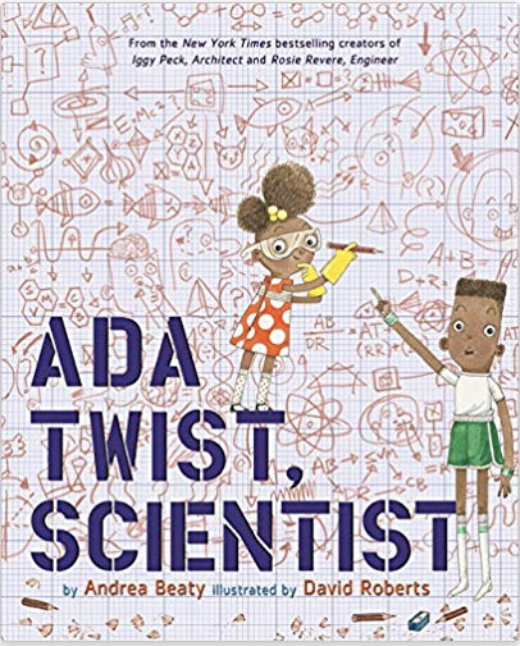 Ada Twist, Scientist by Andrea Beaty, illustrated by David Roberts
Mindset: There are problems to solve all around us.
The only thing better than Beatty's masterful rhymes are her marvelous characters. In Ada Twist, Scientist, she nails the curiosity and inquiry that drives a true problem seeker and solver. As parents, we love how this book both acknowledges some of the lumpier parts that come along with supporting genuine problem solving in our kids and reminds us that it's so worth it in the end.
Stuck by Oliver Jeffers,
Mindset: Problem solving can be fun (or at least quite silly).
This whimsical tale shows a young boy, Floyd, as he attempts to solve an all too familiar problem—his kite is stuck in a tree! Floyd's approach makes kids of all ages smirk and squeal with delight. When we read this book to our kids, we enjoy acting amazed as the situation grows more and more outrageous. The book gets kids problem-solving too, by inspiring them to voice their own ideas for getting that kite un-stuck.
What Do You Do With a Problem? by Kobi Yamada, illustrated by Mae Besom
Mindset: I have the resources to solve problems.
Even though our goal is for problem-solving to be joyful, sometimes real problems are daunting, especially to kids who may not yet realize that they have the capacity to solve them. This beautiful followup to Yamada and Besom's What Do You Do with an Idea shows a child really wrestle with a problem and gives kids a way to talk about the opportunity available in every problem, even the ones that seem hard.
Cat and Bunny by Mary Lundquist
Mindset: Sometimes the key to solving a problem is teamwork and inclusion.
When a new friend asks to join Cat and Bunny's tight-knit two-friend circle, Bunny says yes, but Cat's not so sure. The changing dynamics of friendship can be tough for kids to navigate, and flexibility solves a lot of tricky issues.
Going Places by Paul A. Reynolds, illustrated by Peter H. Reynolds
Mindset: Every problem has many different solutions.
Talk about thinking outside the box: Some kids love to follow directions. Others prefer to let their imaginations take them from challenge to solution. This book about a go-cart race that takes flight celebrates both sets of strategies.
Papa's Mechanical Fish by Candace Fleming, illustrated by Boris Kulikov
Mindset: Creative thinking is at the heart of problem solving.
We love that this fanciful story about a dad inspired by his child's question ("have you ever wondered what it would be like to be a fish?") to invent the submarine is based on a real-life inventor! This story gets school-aged kids' imaginations whirring.
The Boy and the Airplane by Mark Pett
Mindset: Problem solving is joyful.
A little boy's beloved toy airplane gets stuck on a roof. Through the beautiful illustrations in this wordless book, kids can work through the problem with the protagonist, and wonder how they'd go about solving it themselves.
To the Sea by Cale Atkinson
Mindset: I have the capacity to solve any problem.
"I see you" are the magic words that kick off an epic adventure. When Tim meets a big blue whale no one else can see (no one else can see Tim, it seems to him sometimes), he's tasked with helping his new friend find his way back to the sea. Kids will love discovering Tim's process as he methodically sketches solutions for this massive problem. The winning strategy is a sweet surprise.
Solutions for Cold Feet (and Other Little Problems) by Carrie Sookocheff
Mindset: There are problems to solve everywhere.
Solutions abound for many of life's little problems, as illustrated by a little girl and her dog. What if you're caught in the rain? Faced with a boring day? Eating a fast-melting ice cream cone? Strategies range from clear to creative.
Beautiful Oops! by Barney Saltzberg
Mindset: I have experience that I can use to solve new problems.
Kids' problem-solving comes with lots and lots of mistakes along the way, which is the most wonderful thing about the process. This interactive book celebrates mistakes as an opportunity for new discoveries. Read it together and then make "Beautiful Oops" a family catch-phrase for turning problems into launching pads for progress.
Journey by Aaron Becker
Mindset: I have the capacity to solve any problem.
A girl yearning for adventure in this Caldecott Honor book makes it herself with a swipe of her red crayon. That single tool takes her on a magical trip and it's what she uses to draw her way out of each dilemma.