Why we're howling.
We find inspiration for new lessons at Tinkergarten in a number of ways. It can come from a material -- like mud or snow, a pattern of play we observe in a group of children or, quite often, a particularly special children's book. Our latest inspiration comes from a gem of a book recommended by our leader in Arlington MA, Megan Recupero. The book is Little Wolf's Howling, and it birthed the idea for our Winter Howling lesson this session. (If you live near a Tinkergarten leader, join in!)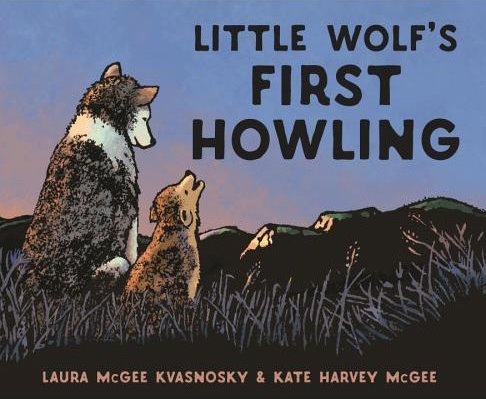 From the first read, this book fit the spirit of Tinkergarten. It's a marvelous story about the night the main character, Little Wolf, goes out with Big Wolf to learn how to howl. The main messages of the story are: be the leader of your own play; and celebrate "joy and wildness." Both of these themes are very much at the heart of what we do at Tinkergarten. The beautiful and whimsical story feels like an invitation to us to howl, each in our own, unique way. It's an invitation we've accepted, and passed along to the kids in the program!
But that's not all that is special about this book. The very process of how the story was created explains the magic that is felt in the pages.