Painting Activity for Kids
There are few activities that are as liberating and satisfying as painting on a giant canvas. In this activity, explorers draw inspiration from a marvelous book by Julia Denos about a girl named Swatch—a vibrant character who can tame wild colors. Inspired by Swatch's adventure, kids will free colors and create a whirling, swirling outdoor masterpiece.


Watching color splash up on a clear outdoor canvas, feeling it swirl and whirl around, and being welcome to have at it are all the makings for joyful, engaging play—the kind of free and messy play that paves the way for a creative future. This activity is also featured as a lesson in our Spring, 2022 classes. Learn more about classes in your area
here
.
The Guide
Prep your materials:

Pour different colors of tempera or (ideally) nature-based paint one third to halfway into mason jars, or other containers you don't mind getting colorful. We use Nature Earth paints in our Tinkergarten classes.
String a rope through the holes in your shower curtain or liner, and tie each end around a tree or pole. If you want to use a sheet or cloth for canvas, cut holes in one of the long sides so you can weave your rope through, or use strong clothespins or clips to attach it to a rope or piece of twine.
You can also simply wrap your canvas around a tree or lay it on the ground if stringing it up is frustrating to you or your explorers!
No matter where you string or lay it, will want to put a tarp or newspaper down underneath your canvas so you don't paint the grass. You can use a couple of bricks or rocks to weigh down the bottom of the shower curtain so it stays straight while the kids create.

Read a great story all about catching colors: Read Swatch: The Girl Who Loved Color by Julia Denos or watch our read-aloud with your wee ones. After you have finished, ask your explorers in a hushed tone, "I have a little surprise. Can I share my surprise with you?" Tell them you love color too, and you caught some this morning. Then, bring out the jars of paint and pass them around.
Inspire empathy: Ask the explorers, "How do you think these colors are feeling in their jars? Do you think we can free them? Do you think we can make a masterpiece?"
Free the colors: Give your wee ones paintbrushes and bring them to the shower curtain you set up. Welcome your explorers to free the colors and have at it! Encourage them to paint on both sides if you use a shower curtain, and explore new ways of painting (with hands, sticks, leaves, and elbows). Take a step back and let them get as messy and creative as they want.
Behold your masterpiece with joy!
Why is this activity great for kids?
This kind of free, wild and messy play can be difficult to come by for kids today (and not always easy on parents either). But the often misunderstood mess that follows carries so much value. Once you let go, you will see the excitement, joy and engagement such messy play brings to children. And, it turns out, you are enabling kids to develop their
senses
and benefit from sensory stimulating play, which research shows enhances brain development. Letting kids get messy early on also predisposes them to being comfortable with messy thinking later in life. The ability to think freely and push the limits of a situation is exactly what helps kids build
creativity
and solid
problem-solving skills
. Just the simple prompt to think about how colors are feeling helps kids develop
empathy
--the skill they may need most in life to make and keep friends, navigate social dynamics and learn to balance their own needs with the needs of others.
Want more ideas about how to use stories to spark play? Check out our
latest Just Between Us Grown Ups video
.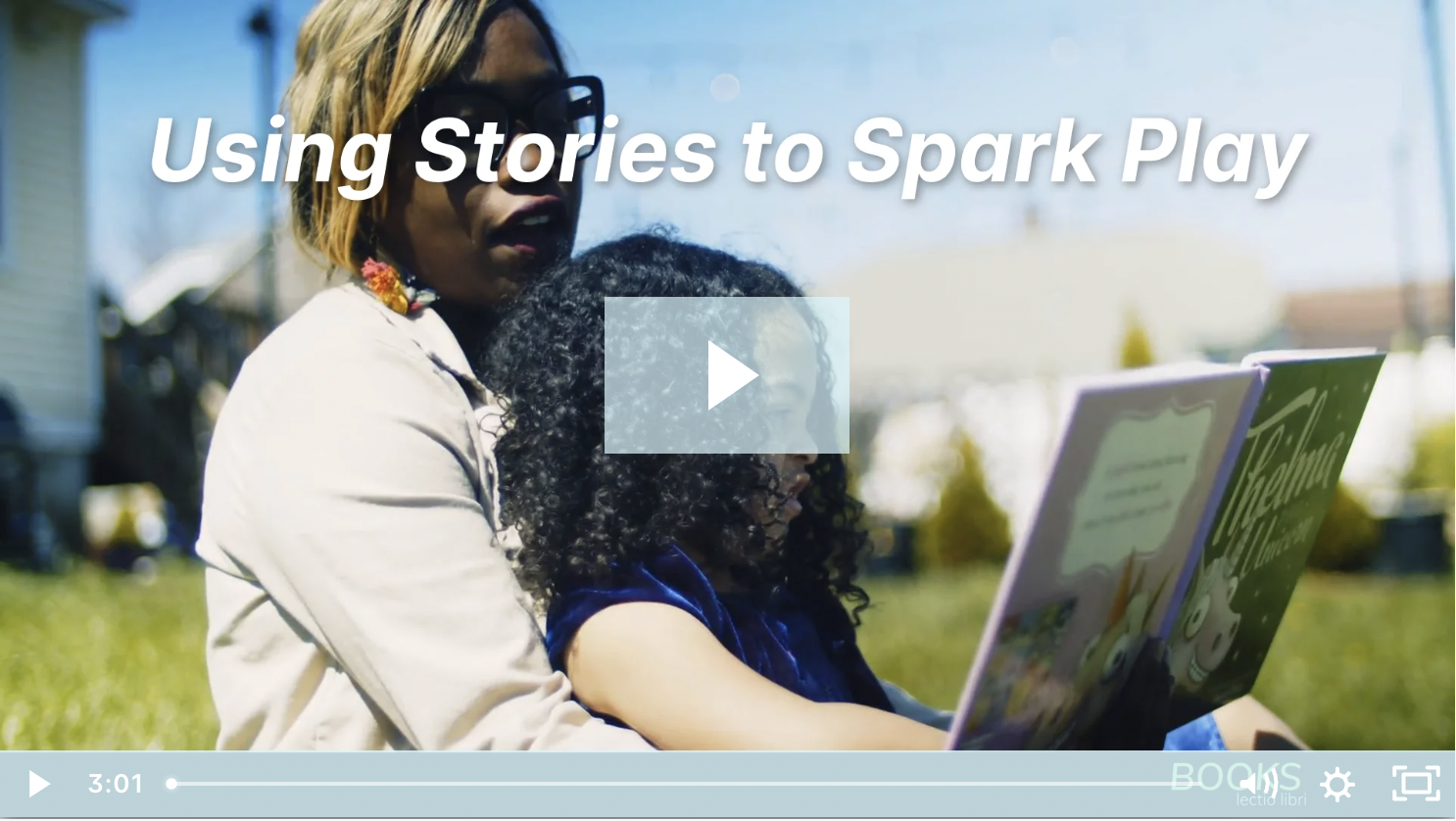 Try a Free Lesson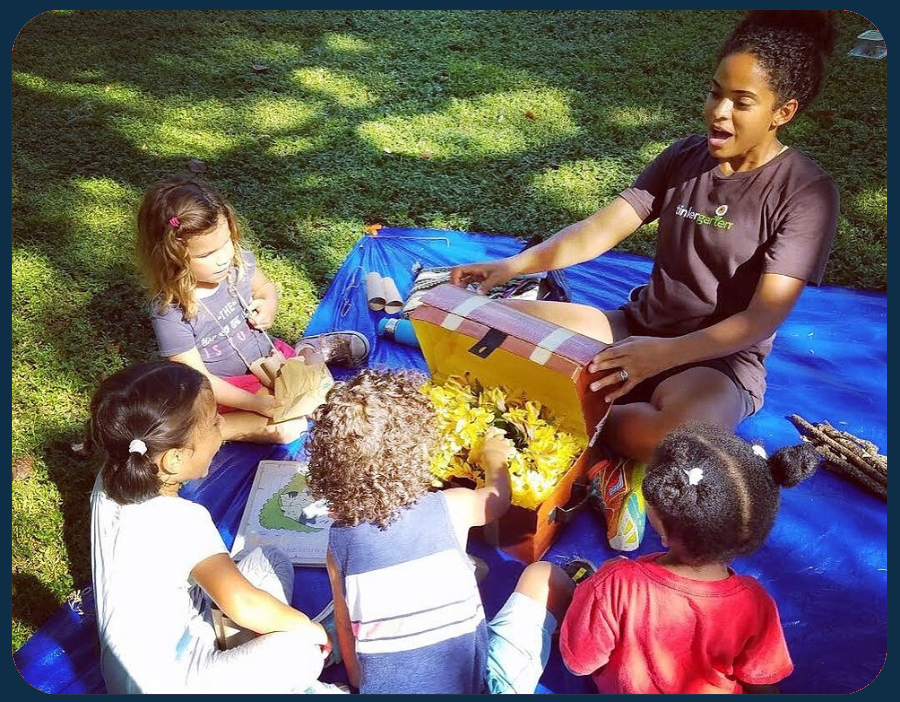 Tinkergarten for Teachers
Teach Tinkergarten in your community or classroom!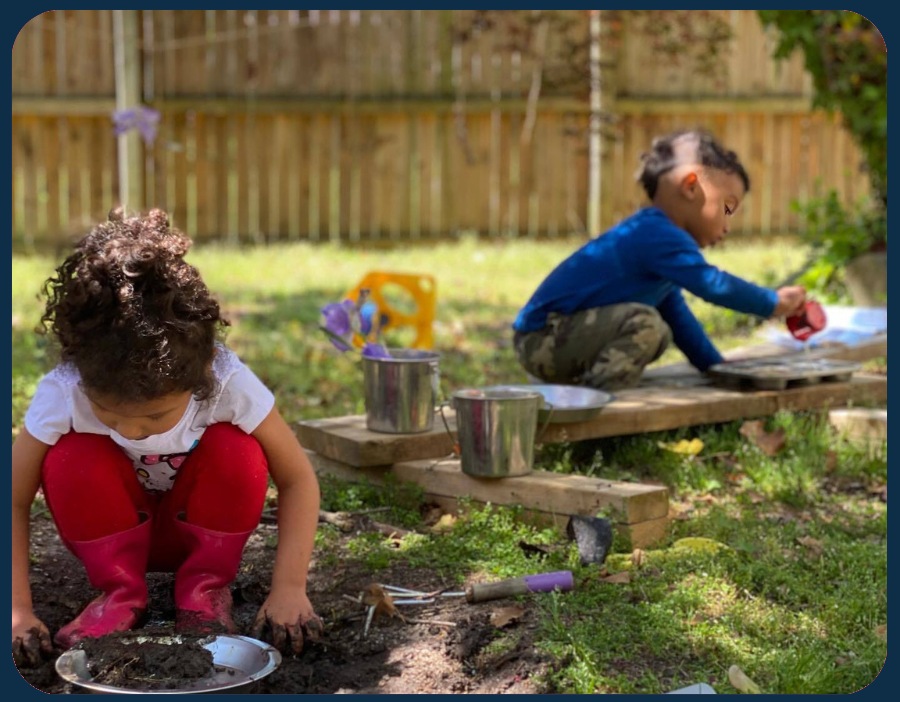 Tinkergarten Anywhere
Enjoy Tinkergarten as a family anytime, anywhere!