In this activity, kids have a chance to learn about and connect with insects by observing their shapes, colors and movement. Then, kids can use forest putty or mud and nature treasures to create real or imaginary tiny friends of their own!


The Guide
Invite Play: Head outside to look for tiny friends. Talk together about the shapes of the different body parts you see. Notice how each body part helps the tiny friend to move, gather food, etc. Then, offer a ball of forest putty. Say, "I wonder if we could use this to make the bug's body?" Offer a collection of nature treasures. "What could we use to make those parts of the bug?"


Support Play: Invite your child to make different tiny friends out of forest putty and nature treasures. As you notice the body parts and movements of the tiny friends, try out moving like them, too.


Why is this activity great for kids?
Not only does this hands-on play support empathy for small creatures, but manipulating these materials also helps kids develop their
senses
. Kids also develop
fine motor control
in their hands as they connect objects and squeeze, mold or shape the dough into the shapes of body parts for their tiny friends. And, even though tasks like mashing and molding the dough, blending pebbles and dirt into it, or sticking sticks into it appear very simple, they are great examples of
universal behavior patterns
that experts know develop the human body and brain.
Try a Free Lesson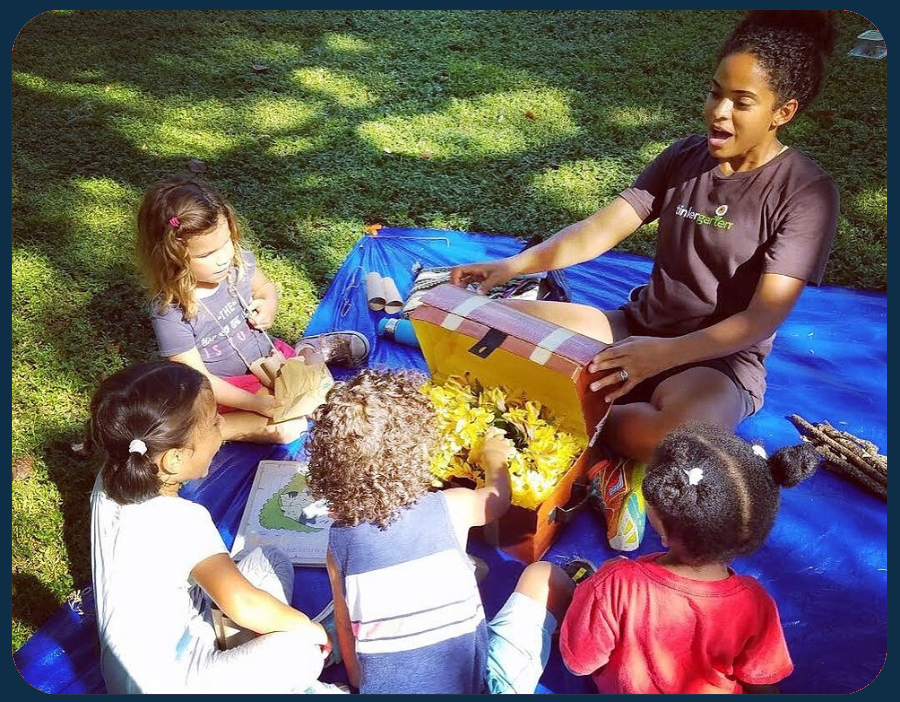 Tinkergarten for Teachers
Teach Tinkergarten in your community or classroom!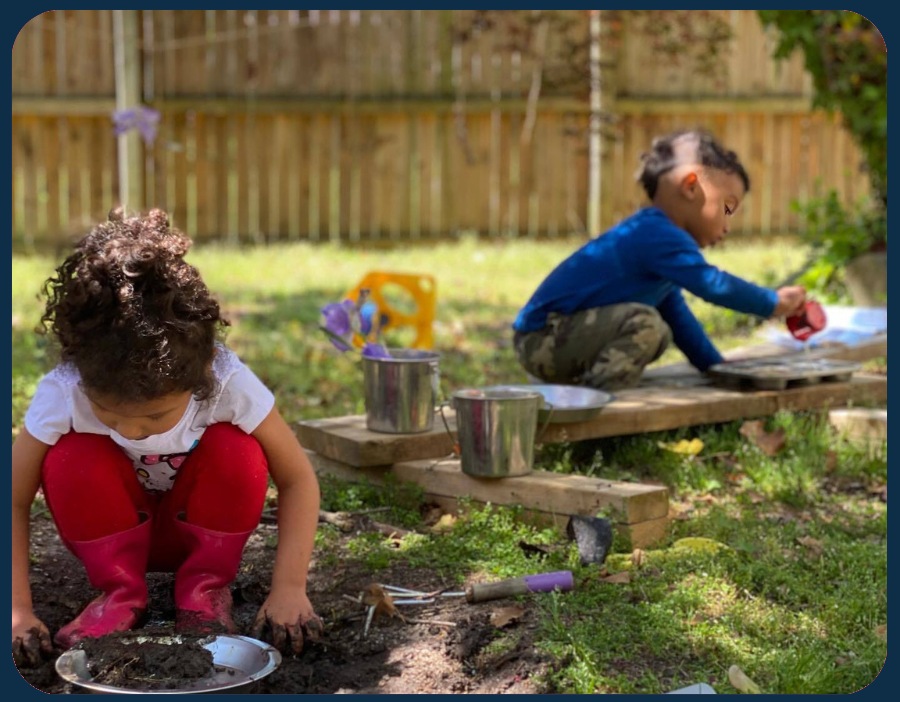 Tinkergarten Anywhere
Enjoy Tinkergarten as a family anytime, anywhere!