It's hard to overstate the importance of creativity. Creativity is the ability to both imagine original ideas or solutions to problems and actually do what needs to be done to make them happen. Creative thinking is a critical skill; not only for artists or musicians, but also for kids as a way of thinking about—and being in—the world.
It is through being creative that a person is able to get their senses, sensibility and spirit working together. Simply put, creativity enables us to live a full life.
Creativity is also the means by which humans of all ages make an impact on the world and other people around them. The world our children will inherit is increasingly complex, and their generation will need to imagine, innovate and implement effective solutions for big, complicated problems.
According to the World Economic Forum's Future of Jobs Report, complex problem solving, critical thinking and creativity are the three most important skills a child will need to thrive. Today's political and business leaders worldwide already point to creativity as the most important leadership quality for the future.
Education expert Sir Ken Robinson may have put it best: "Creativity is as important now in education as literacy, and we should treat it with the same status."
Want to see more? Watch this quick video:
How do kids develop creativity?
They're born with it, but it's hard to stay creative. Children begin their lives with the habits that creative adults retain and build throughout their lifetimes. Children are driven by curiosity, asking questions at every turn and experimenting and learning through play. They don't let the conventional or "right" way to use an object limit its possible uses. Sure, a bowl is a bowl, but it's also a hat, an instrument, just the right stepping stool for reaching the cookie jar and more. Children are naturally driven to take things apart and transform them into other things—which are core actions in the creative process.
Unfortunately, this mindset is often diminished or even lost when young children enter conventional schooling. When given the Torrance Test of Creativity, 98 percent of kindergarteners score as creative geniuses, while only 3 percent of people remain in that category by age 25. Even worse, American K-12 students' Torrance creativity scores have significantly decreased since 1990. The largest decrease is among kids in kindergarten to third grade.
This shift is largely driven by the shift in focus from purposeful, playful learning to learning discrete skills. The more kids are trained to perform, and the more a particular right answer becomes the goal of learning activities, the more the mind narrows its focus and fears failure or being wrong.
"To live a creative life, we must lose our fear of being wrong." — Joseph Chilton Pearce
This is not to say there is no place for right answers—we all need to learn that when you divide 300 by 20 there is only one correct answer. But, if a child can learn to divide by playing with objects, pictures and numbers before they learn the algorithm, they'll understand the fundamental underpinnings of mathematics and continue to nurture their creative mindset by learning from both right and wrong outcomes.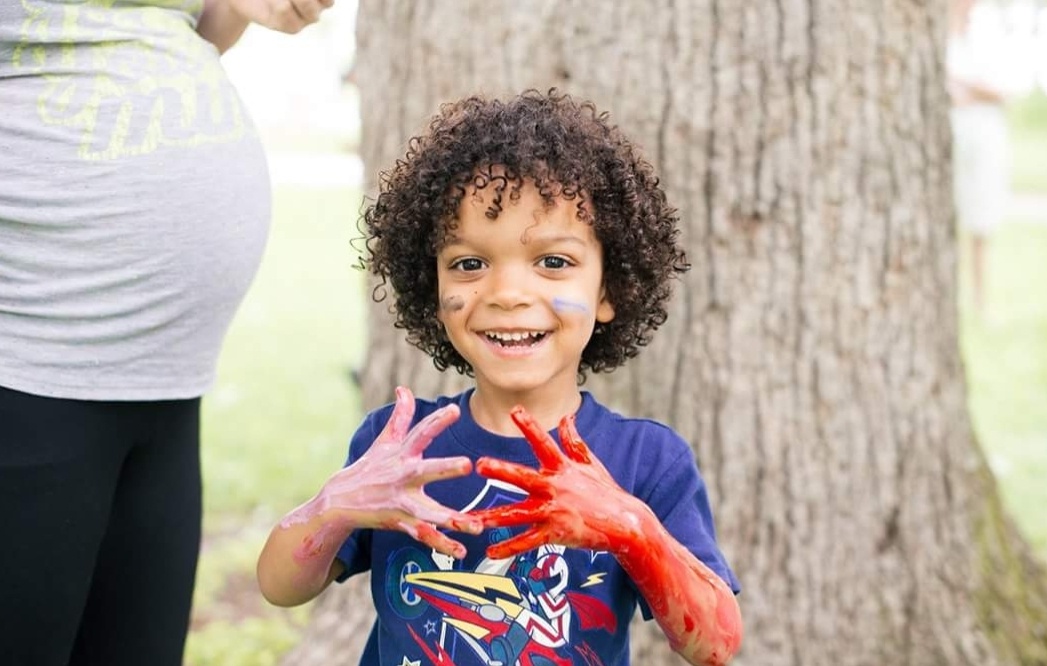 Thankfully, there are certain kinds of play experiences that contribute to developing a strong creative foundation. For example, such play experiences could give kids physical experience with three key creative strategies. Or, play experiences could reinforce a series of mindsets that help us all stay creative.
Three creative strategies—The Three B's
Several years ago, I got the chance to chat with David Eagleman, neuroscientist, author and host of shows like PBS's The Brain speak about the book he co-authored called, The Runaway Species. The book seeks to help us understand how our brains support the level of creativity and innovation that are unique to us as humans. In the book, they propose a framework of the three Bs - these are cognitive functions that underlie all innovative thinking. Bending, breaking and blending. In our brains, we bend concepts, stretching them to their limits as we create. We also break ideas apart and blend them together with others in order to innovate.
When little kids learn, they often use physical experiences to build a foundation for cognitive or thought based understanding later on. That's why we've found these 3 basic strategies of bending, breaking and blending really helpful when we are mapping children's play/exploration to development of creativity. The more opportunity and freedom we can give kids to break, bend and blend the physical objects in our world, the more they lay a foundation to manipulate concepts in the same way as they grow. So, you'll see a lot of the three B's in Tinkergarten lessons!
Creativity-boosting mindsets
There are infinite possible uses for any object.

There are many possible

solutions to any problem

.

The messier the better.

"Wrong" outcomes lead to the "right" outcomes.

We can take things apart and make new things.
These are all truths that are really easy for little kids to grasp—we are wired to come into life thinking this way. So, it's our job to fill their creativity buckets with loads of experiences that reinforce these truths, and continue to do so as a family. As Maya Angelou said,
"You can't use up creativity. The more you use, the more you have."
So, the more creativity-boosting experiences the better! If we give these experiences to our kids, they will bring these truths into their schooling, giving them the best possible shot to carry a creative mindset into adulthood. That is why creativity is one of the 8 season skills we design for in our Tinkergarten learning program.
Simple exercises to try
Try these 8 exercises to nurture the foundations of creativity:
Give kids purposeful play through independent activities.

Human creativity always has some kind of starting point. Just be sure to offer the starting point and then give plenty of space for kids to take it from there. Try some of these

DIY activity ideas

for kids to start.

A mindset a week.

Take one of the mindsets listed above and repeat it to yourself as you watch your child play each week. How do you contribute to reinforcing that truth? How might you unwittingly undermine it? It's hard, for example, not to step in to help kids when you see that they are building a tower that is certain to fall. But, from a creativity standpoint, a child will learn so much more from seeing a flawed solution through and learning from the results (read more here about

letting kids fail

). It's amazing how really focusing on each of these truths can lead to changes in our behavior!

Encourage (or even just allow) kids to make messes.

Not all kids will want to get as messy as others (we all like different

sensory play

). But, there is great wisdom to the saying, "

Play messy

today, think creatively later." When we allow kids to

make mud

, mix different paints together, or dump out all of the toys to see what happens, we allow them the chance to get comfortable acting freely and exploring a wider range of possibilities. In short, we're giving them the go ahead to play outside the box so they can think outside the box later on.

Cheer when kids take things apart.

There is

great value in destruction—

it's one of the key creative acts. Meanwhile, gently teach them that not all objects (e.g. the remote control or your neighbor's flower bed) are open for destruction.

Every object has infinite uses to the creative mind.

This is where

divergent thinking

—a core component of creativity—comes into play.

Give kids loose parts and the time to create with them, and they'll readily put divergent thinking to work with open-ended play. A stick can be an infinite number of things, from a fishing pole to a shovel to a horse.

Try to never correct a child's use of an object unless they are using something in an unsafe way (and even then, try to find a

better way to say "be careful

.")

Model creative thinking yourself.

If you have a creative practice, be sure to share that with your kids. Or, play alongside them as you try out

creativity-boosting activities

together.

Model using everyday objects in novel ways. Model failing and trying again. It's actually a whole lot of fun once you let yourself go!
Join a Tinkergarten class!

Our playful, child-led approach to learning helps kids stay creative every season. Plus, our Spring, 2022 program, "Creative Explorations" is specifically designed to help kids strengthen their natural creativity for the long haul. Each week, caregivers and kids learn about how to preserve creativity through play all while they connect to nature and one another

!