It's easy for most kids to connect to animals like dogs and cats, but all animals have extraordinary superpowers and value to our ecosystems—especially insects! In this sweet activity, kids turn recycled materials into a home for tiny friends—our Tinkergarten community's name for the critters that creep, crawl, buzz and fly around us outside. We can't think of a better way to stoke kids' creativity, curiosity, empathy and love of nature!
This activity is featured in our July Activity Calendar. If you do not yet have your free copy of the calendar, get it
here
.
The Guide
Search for tiny friends
Head outside with a clear container to look for tiny friends. Read
here
for ideas on where to look for critters in your outdoor space. Model how to search for and handle tiny friends with gentle care and fascination. Help kids gently scoop a tiny friend (i.e. ant, worm) into a container for a closer look. Talk together about the shapes of the different body parts you see. Notice how each body part helps the tiny friend to move, gather food, etc. As you notice the body parts and movements of the tiny friends, try out moving like them, too.
Create a Home for Tiny Friends
Now that kids have had a chance to get to know the tiny friends in their space, wonder aloud what the friends might need to feel comfortable and stay alive. Offer some recycled containers of various shapes and sizes, tape or glue and some objects from nature and invite kids to make a worm or bug home or "hotel" out of the containers. Wonder aloud, what kinds of things would this tiny friend want in their space? What makes them comfortable? What would be a nice treat? Step back and let kids drive the design process, offering support with materials as needed.
Extend Play
Invite kids to make tiny friends out of mud or
forest putty
and nature treasures. Offer a ball of dough or mud and wonder if it could be used to make the bug's body? Talk about the bug body parts that you saw and how they moved. Offer a collection of nature treasures. What could be used to make those parts of the bug? Invite kids to add their tiny friends to their home and move them within the space they created. As kids play, welcome them to continue adding to the critter home or hotel.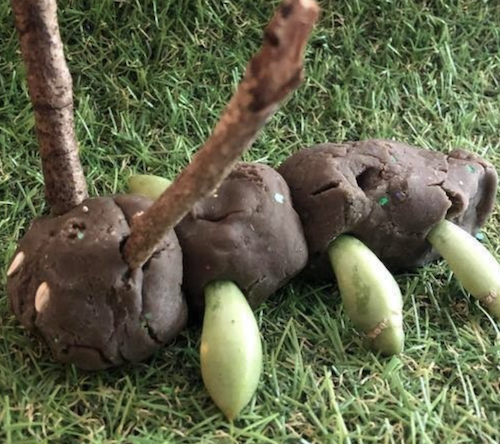 Want more ideas like this? Try our
Forest Putty DIY
to make pretend critters kids can add to their tiny friend homes. Or, search for real tiny friends with our
Critter Hunt DIY.
Why is this activity great for kids?
As kids observe the bodies and movements of tiny friends, they develop their curiosity,
focus
and connection to nature. Thinking about and building a home to make a creature smaller than them feel safe and comfortable is a powerful way to help kids develop
empathy
. And, connecting and transforming materials to create something new is a super way to foster kids' creativity.
Try a Free Lesson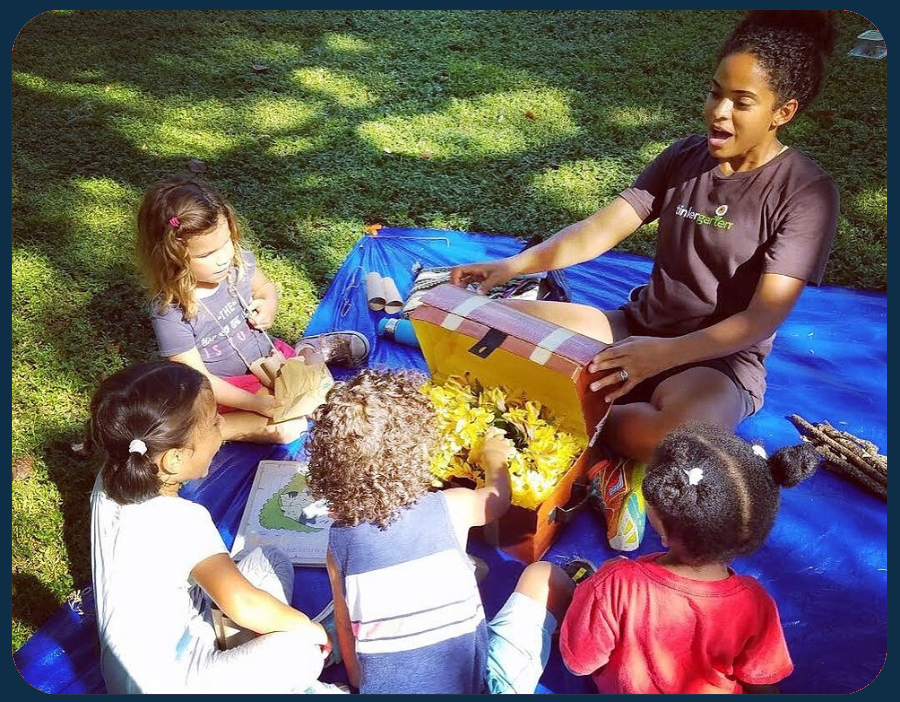 Tinkergarten for Teachers
Teach Tinkergarten in your community or classroom!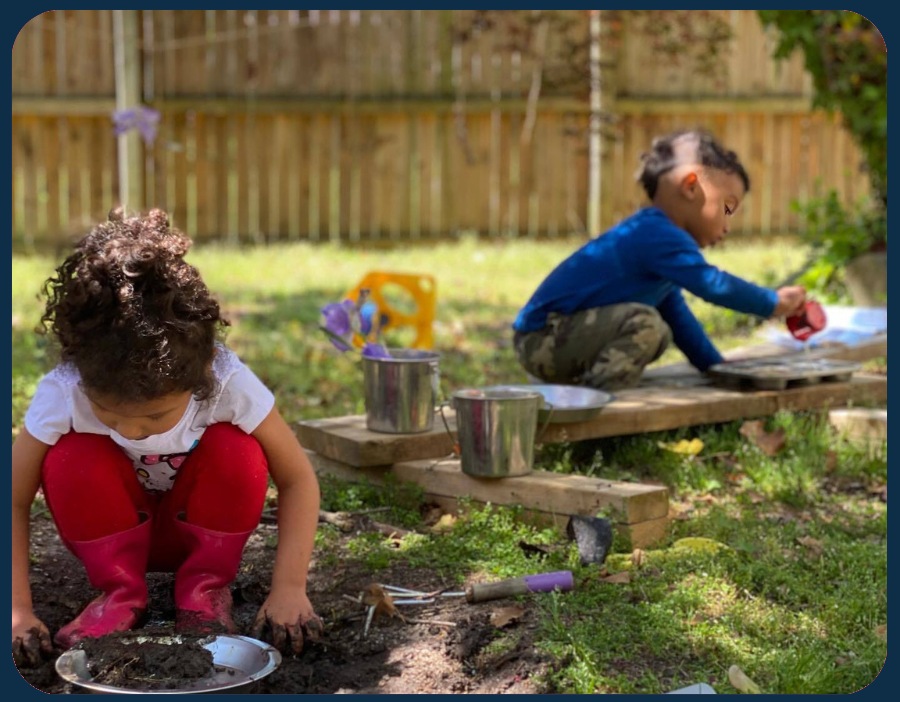 Tinkergarten Anywhere
Enjoy Tinkergarten as a family anytime, anywhere!