Join or Host a Lantern Walk!
Age: 0 to 8+

Time: 1 hour+

Materials: homemade fall lanterns, LED tea lights, downloadable song lyrics

Skills: Naturalist, Sensory, Teamwork
For 10 years running, our Lantern Walk has become a magical, annual tradition, designed to help kids big and small, notice and welcome the darkness that comes as winter approaches. Together, we learn to embrace change as a beautiful part of our world. This year, hundreds of thousands of people across our broad community will light their lanterns and head outside to walk, sing and enjoy the beauty of our little lights against the dark evening sky. This chance to feel connected to one another, our community and the natural world can provide us a lasting dose of hope to carry into the upcoming winter and the year of 2023!
Here's how your family can join a local Lantern Walk or host a walk of your own!
This activity is featured in our November Activity Calendar. If you do not yet have your free copy, get it
here
.
The Guide
Step 1: Make lanterns.

Read our
Fall Lantern DIY
to learn how to make a colorful lantern using a jar, tissue paper, glue, twine and an LED tea light. You can also get or gift our
lantern making kit
, which provides everything you need to turn a jar into a lantern.
Want a fun way to get friends and neighbors involved? Pop up a lantern stand! Instead of lemonade, pop up a lantern stand in your neighborhood. Offer the materials and inspiration neighbors need to make lanterns and join in the walk. As neighbors walk by, tell them about the event and welcome them to join this beautiful tradition with you.


Step 2: Plan your walk and practice the songs.
Local Tinkergarten-hosted Lantern Walks will take place in early December and are open for enrollment. Search for a walk near you at
tinkergarten.com/lantern
.
Don't have a walk near you? Walk as a family or host your own Lantern Walk! Invite friends and neighbors to join you for a Lantern Walk in your neighborhood or a favorite local park and share that they can learn more about this tradition at
tinkergarten.com/lantern
.
(
Tip:
We recommend meeting up for your walk about 30 minutes before sunset in your area. Click
here
to find sunset in your area on the day of your walk.)
Download our
Lantern Walk song sheet
to listen to and practice the Lantern Walk songs.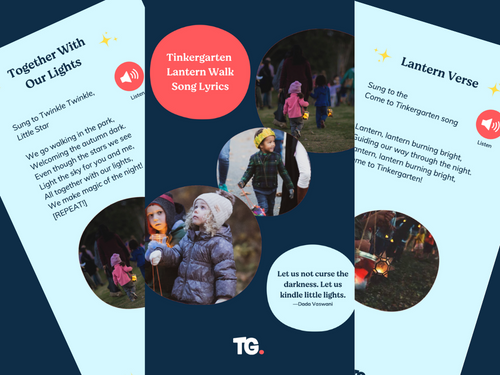 Step 3: Take your Walk:
On the evening of your walk, layer up, grab your lanterns and LED tea lights and gather as a family or meet up with your friends and neighbors. Sing songs, light your lanterns and take a stroll together. Circle up at the end to listen to the sounds, smell the smells and just enjoy the beauty you've all made together. Take a moment to remember that life is always changing, yet our family, community and the natural world always remain here for us!
Step 3: Get cozy and share!
After your walk, brew some tea and enjoy cozy time together. You can keep that cozy ritual and your lantern going throughout the winter, too! Or, pack a thermos and
enjoy a spot of tea
as part of your Lantern Walk, too!
Share photos of your walk and tag @tinkergarten to inspire other families. We would love to feature you!
Why is this activity great for kids?
Our
Annual Lantern Walk
has become a magical, annual tradition, designed to help kids big and small, welcome the darkness of winter and learn to embrace this big, natural change together with joy. Learning to embrace change is an important part of becoming resilient and helps kids develop a habit of mind that will help them navigate life.
Try a Free Lesson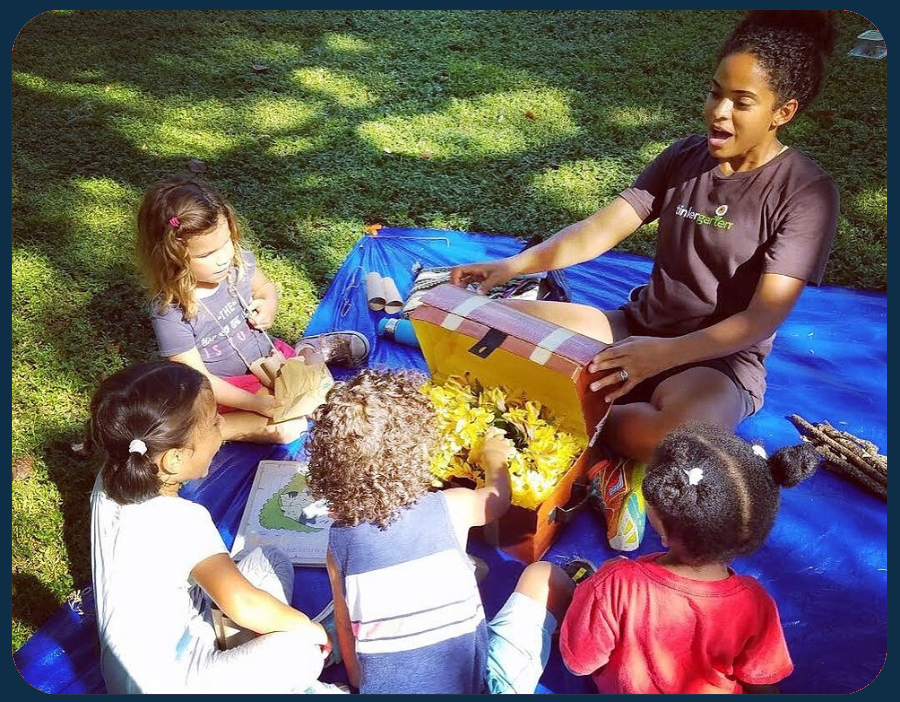 Tinkergarten for Teachers
Teach Tinkergarten in your community or classroom!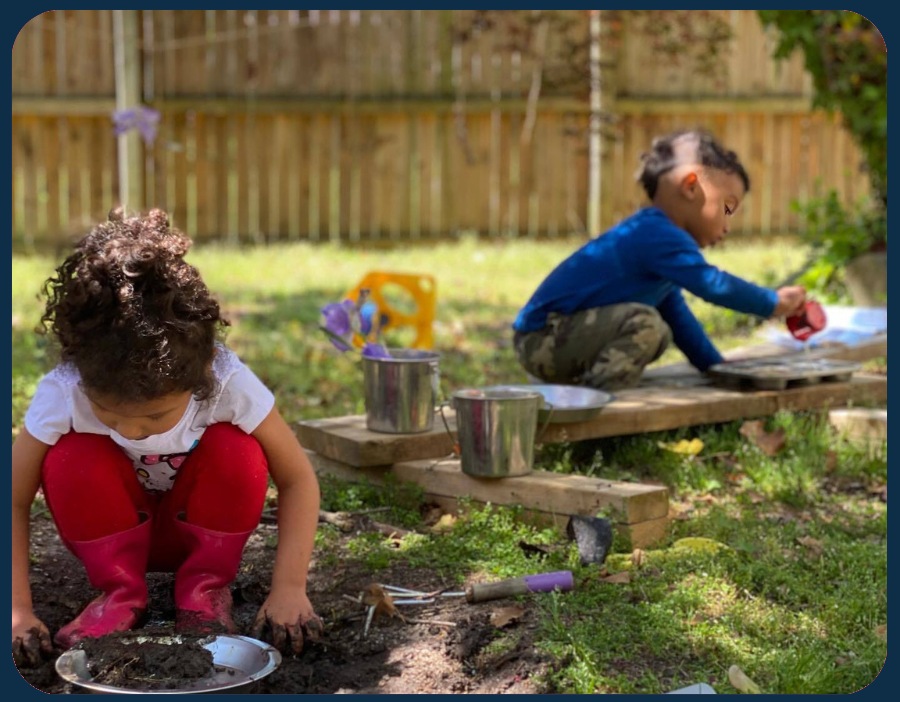 Tinkergarten Anywhere
Enjoy Tinkergarten as a family anytime, anywhere!