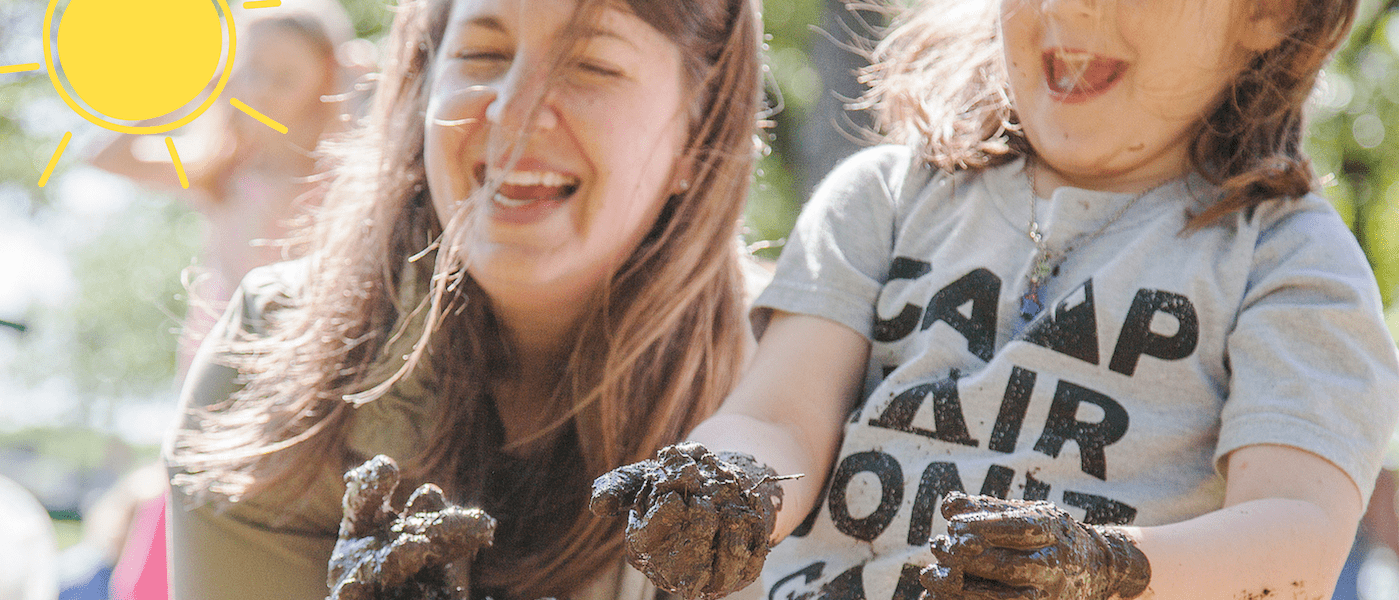 Our Vision
All parents are empowered as their child's most important teacher; all families nurture our planet; and all kids learn how to thrive in our dynamic world.
Our Mission
Help kids and families learn together through well-designed, outdoor play experiences.
Our Values
Purpose
We share an unwavering commitment to make a lasting, positive impact in the lives of children and families.
Joyful Community
We create inclusive spaces in which every person is celebrated, valued, connected and encouraged to flourish.
Love to Learn
We are curious, humble, and playful, driven to learn from every experiment, collaboration, and experience. We all have much to teach and even more to learn.
Power in Teamwork
We embrace our diversity and work together with mutual reverence in order to grow as individuals and serve our greater purpose.
Nature at the Core
Nature is our north star. It's an ideal classroom and our shared home. It is our duty and promise to nurture the future stewards of our planet.
Reaching All Families
At Tinkergarten, we are deeply committed to helping all families raise healthy, confident, and capable kids through enriching outdoor experiences. That vision necessitates a commitment to diversity, equity, and inclusion. We're committed to addressing the barriers that prevent families from fully benefiting from Tinkergarten experiences, and to doing our part to contribute towards making our world a more just and equitable place for all families, especially families from marginalized communities.
We recognize that our country's challenging history has perpetuated systems of power which grant privilege and access unequally, resulting in exclusion and oppression experienced by many people. We are committed to building our capacity to understand these challenges and take action to address both the visible and invisible barriers they present to families. We remain dedicated to reaching and supporting all families, including Black and Latinx families, indigenous families, LGBTQIA+ families, families of all income levels, families of all faiths and cultures, and families with physical and learning differences.
Our equity work is organized around four pillars:
Equity In Our Program—We will build upon our inclusive practices training at all levels of our organization to equip our team to support all learners and to use anti-bias and anti-racism teaching in support of children, families, and fellow teammates. With the help of an expanding advisory group, we will continue to examine our curriculum through a lens of cultural competence, increasing our capacity to reflect underrepresented traditions and voices in the program and help families become stronger allies for social justice.
Equitable Access To Green Spaces—We will use our platform to raise awareness of unequal access to green spaces and work with our thousands of park partners to eliminate barriers to accessing green spaces. We seek to partner with and support the work of organizations dedicated to educating and affecting policy decisions that address systemic barriers to outdoor spaces experienced by marginalized communities, especially the Black community.
Program Accessibility—We will continue to make high-quality programming freely accessible, and we actively seek underwriting partnerships that can help us make Tinkergarten available and accessible to even more families.
Diversity On Our Team—We will build our capacity to attract, nurture, retain, and promote a diverse team at all levels of our organization. We will provide the space, language and tools to address bias and racism in order to cultivate a culture in which all teammates feel they belong, have a voice, and can flourish. Our team does not yet fully reflect the broad community we seek to serve, and the more diverse our team gets, the stronger we will become.
Fulfilling our mission to help all families raise healthy, confident, and capable kids through enriching outdoor experiences will take time. We remain dedicated, ready to work, listen and learn in order to improve. We look forward to updating our community as we make progress and learn along the way. Every member of our community plays a role, and we hope you will join us in this work!