Slowing down to think about where our food comes from helps kids develop a deeper appreciation and connection with nature and an appreciation for all of the people who work together to make our communities thrive. In this activity, inspired by the book
Apple Cake: A Gratitude by Dawn Casey
, kids and their grown-ups cook a recipe together, taking time to show gratitude for the people, plants and animals that contributed to their food.
The Guide
Get inspiration from literature:
Read or watch and listen to the read-aloud of
Apple Cake by Dawn Casey
. Notice together how each of the ingredients in the cake came from a gift from the planet! What did the family in the story do to show gratitude for each of the plants and animals that contributed to their cake?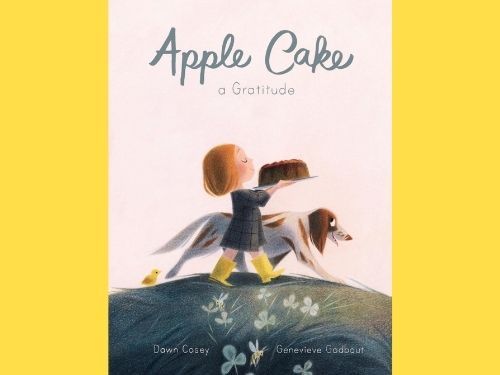 Choose a recipe:
Try the apple cake recipe the author shares at the end of the story (shown below). Or, choose one of your favorite family recipes. When cooking with kids, we recommend starting simple; five or fewer ingredients is a good guideline. Need ideas? Try out some of our favorite kid-friendly
campfire recipes
that can be cooked over a fire, grill or on the kitchen stove.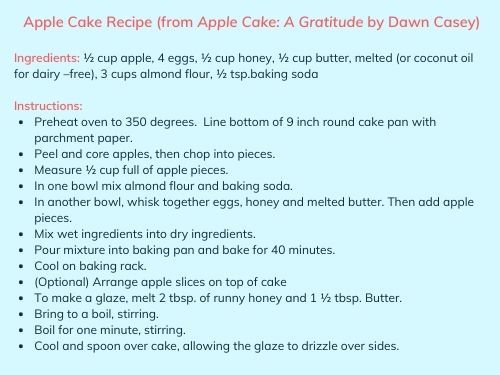 Create your dish together:
As you cook, invite kids to help with tasks you think they can do independently or with minimal support. Measuring and pouring ingredients into a bowl, mixing ingredients together, brushing or "painting" oil onto bread or vegetables, removing seeds or husking corn and rinsing veggies are all great entry points for most kids.
Read here
for more ways to make cooking with kids enjoyable for the whole family.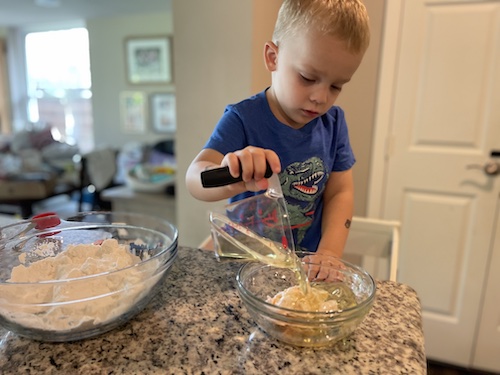 Appreciate nature's ingredients:
As you prepare your dish, slow down to let kids touch, smell and taste the individual ingredients. Talk about which ingredients are grown in the earth and which come from animals. How did the soil, rain and sun help these ingredients come to be? Who are the people who tended to the crops and cared for the animals? Who are the people who delivered the ingredients to the stores and helped your family to bring these ingredients into your home? Take a moment to say "thank you" to each living thing that contributed to the ingredients.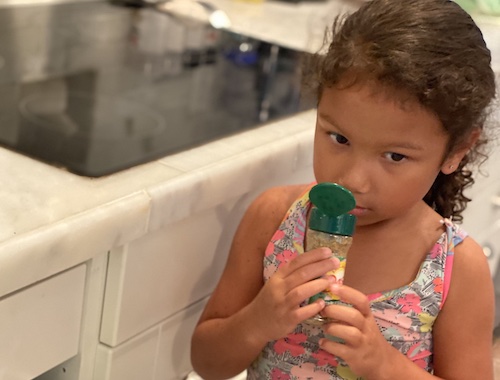 Express gratitude for the land on which you live:
An important part of the land on which we each live is the history of that land and the history of who has cared for the land before us. Learn about the people or peoples who live and cared for the land in which you live and are preparing your meal on today. If you are just getting started, apps like
https://native-land.ca/
allow you to find out which Indigenous People live, or historically lived, in your area.
Read here
for more ideas on how to include Native American history in your outdoor adventures.
Enjoy your meal with gratitude:
As you sit down to enjoy your culinary creation together, take another moment to express gratitude for the planet and for all of the people and living things that contributed to your dish.


Want more ideas like this?
Try our
Fall Feast DIY
inspired by the read-aloud of
The Greatest Table
by Michael J. Rosen. Or, make a
pretend teddy bear picnic
and invite stuffed animals and friends to join you for a celebratory feast.
Why is this activity great for kids?
There are loads of learning benefits to cooking with children! Following a recipe supports receptive language skills, reinforces important
math and science concepts
and taking time to smell, touch and taste ingredients activates
multiple senses
, helping kids to feel more alert and
focused
. Slowing down to think about where our food comes from helps kids develop a deeper appreciation and connection with nature and an appreciation for all of the people who work together to make our communities thrive. Learning about how different people live or have lived on the land in which you live also helps children take another person's perspective—a key component of empathy. And, science shows that people who make noticing, feeling and showing gratitude a part of their daily routine experience a
host of positive effects
. Read more about the benefits of gratitude practices
here
.
Try a Free Lesson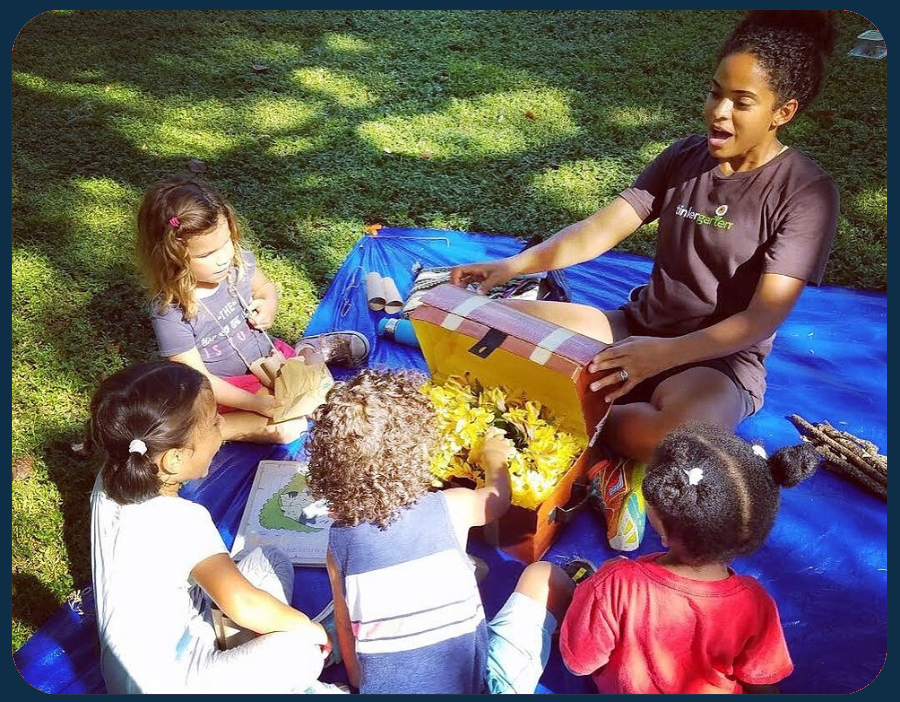 Tinkergarten for Teachers
Teach Tinkergarten in your community or classroom!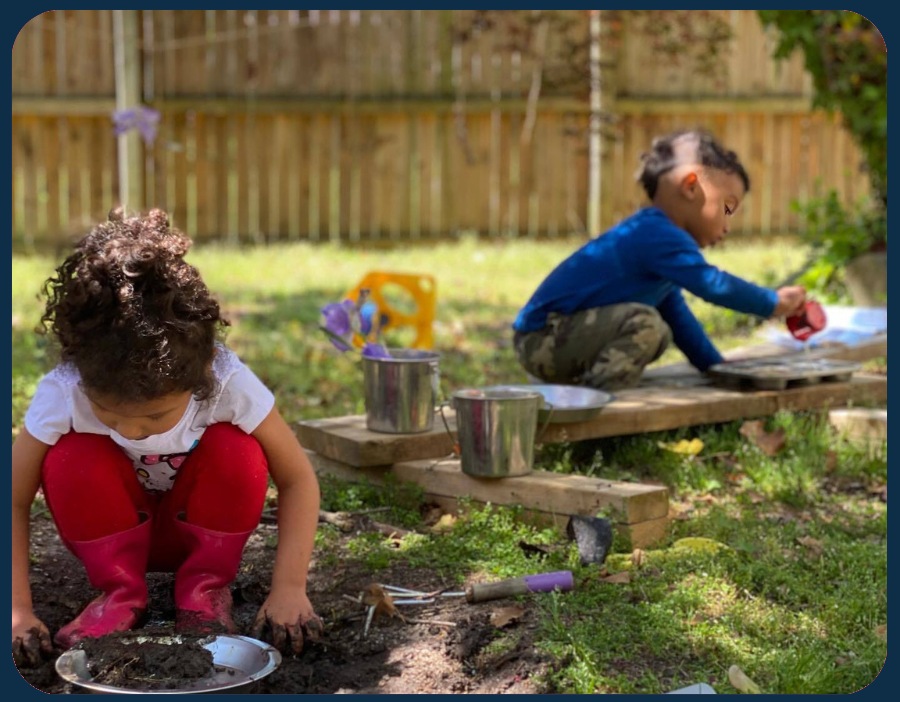 Tinkergarten Anywhere
Enjoy Tinkergarten as a family anytime, anywhere!