Age: 0 to 8+

Time: 1 hour+

Materials: teddy bears (or other stuffed animals), picnic blanket, cups, plates, cooking utensils, water, nature treasures

Skills: Creativity, Imagination, Empathy
When it comes to kids' literature and toys, there's just something about bears. For generations, the snuggly, lovable animals have been the featured stars of many children's stories. The beloved children's toy, the teddy bear, has continued to evoke feelings of joy, comfort and a sense of security among generations of children. What better way to incorporate your child's beloved stuffy friends in their play than with a teddy bear picnic!


The Guide
Step 1: Gather materials.
Gather some art materials (paper, markers) and some kitchen utensils you don't mind getting dirty (pie and muffin tins, spoons) and head outside.


Step 2: Invite Play.
Read a book featuring bears or teddy bears (
here is a list of some of our favorites)
. Say,
"We have some teddy bears (or stuffed animal friends) of our own. Would you like to make a special picnic for our bears (friends)?"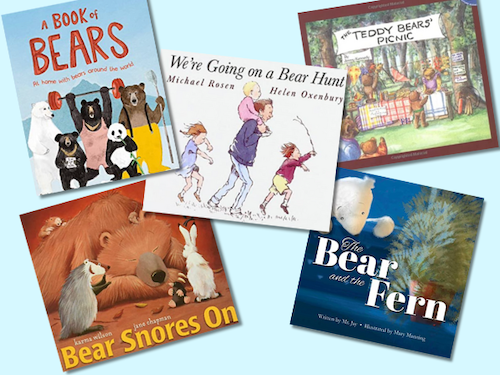 Step 3: Search for teddy bears.
Collect all the teddy bears you have around the house. Suggest that you can invite all kinds of stuffed animal friends, too, so that all our stuffy friends feel included (and you can still have a picnic even if you don't have a teddy bear). Need a stuffed friend?
Make a forest friend
.
Step 4: Plan your picnic.
The planning of the picnic can be just as engaging as the picnic itself. What kind of picnic would teddy bears like? What foods would they like to eat? What party games would they enjoy?


Step 5: Set up your picnic.
Once you have planned out the picnic, it's time to put the ideas into action! Offer your assistance in suggesting and gathering materials your child needs for their picnic. Offer a picnic blanket, plates, cups and cooking utensils you don't mind bringing outside and invite your child to set the stage for a teddy bear picnic. Kids can bring water outside and offer it as refreshment for teddy bears. Wonder what "ingredients" from outside your child could pretend to be food for the picnic.


Step 6: Have a teddy bear picnic!
Once your child is satisfied with their set-up, enjoy a pretend picnic together with your teddy bears. You can also offer real snacks for your child to enjoy alongside their bears. Stuffed animals often hold special significance for kids. Invite your child to share what they love best about each of their teddy bears or stuffed animal friends. What special memories do they have of their bear friends?
Play games and extend play!
Once the teddy bears' bellies are full, extend play with some teddy bear picnic activities. Here are some ideas:


Teddy bear hike: Take one or more teddy bears for a walk around your outdoor space and introduce them to your child's favorite climbing tree, flower, rock, etc.
Guess which teddy: Put all the teddy bears in a pile and invite your child to close their eyes and pick one. Can they guess which teddy bear it is just by the way that it feels?
Play catch: Give teddy bear friends a thrilling ride by tossing them back and forth together.
Teddy bear dance party: Play some of your child's favorite music and have a dance party with teddy bear friends. How do the teddy bears like to dance?
Why is this activity great for kids?
Incorporating beloved stuffed animals into pretend play nurtures kid's creativity and imaginations. And, envisioning and planning a picnic with the foods and games teddy bears would most enjoy is a super way for kids to lean into both cognitive and compassionate
empathy
.
Try a Free Lesson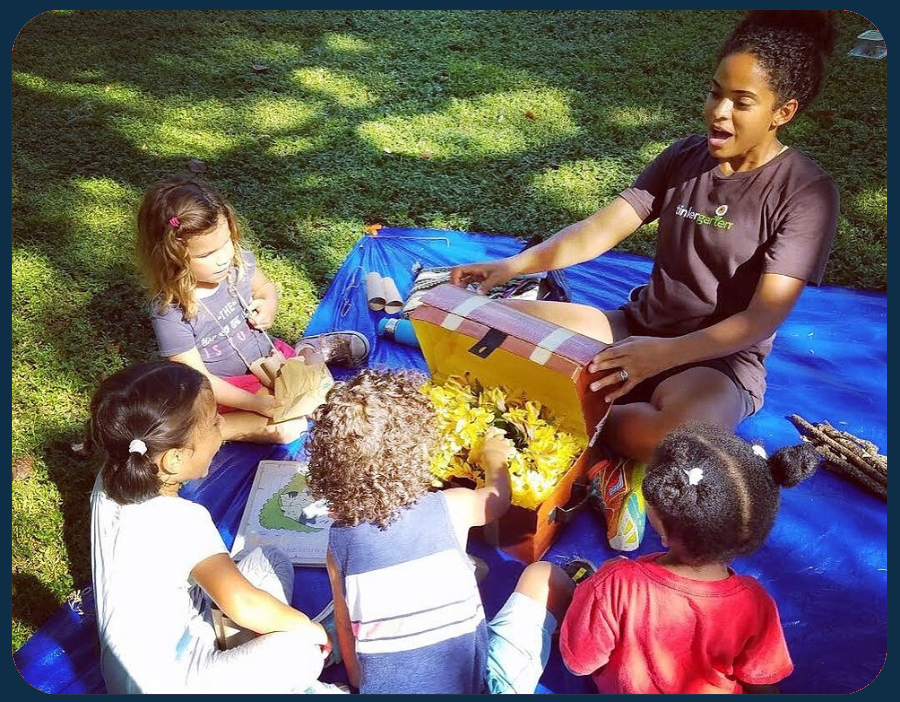 Tinkergarten for Teachers
Teach Tinkergarten in your community or classroom!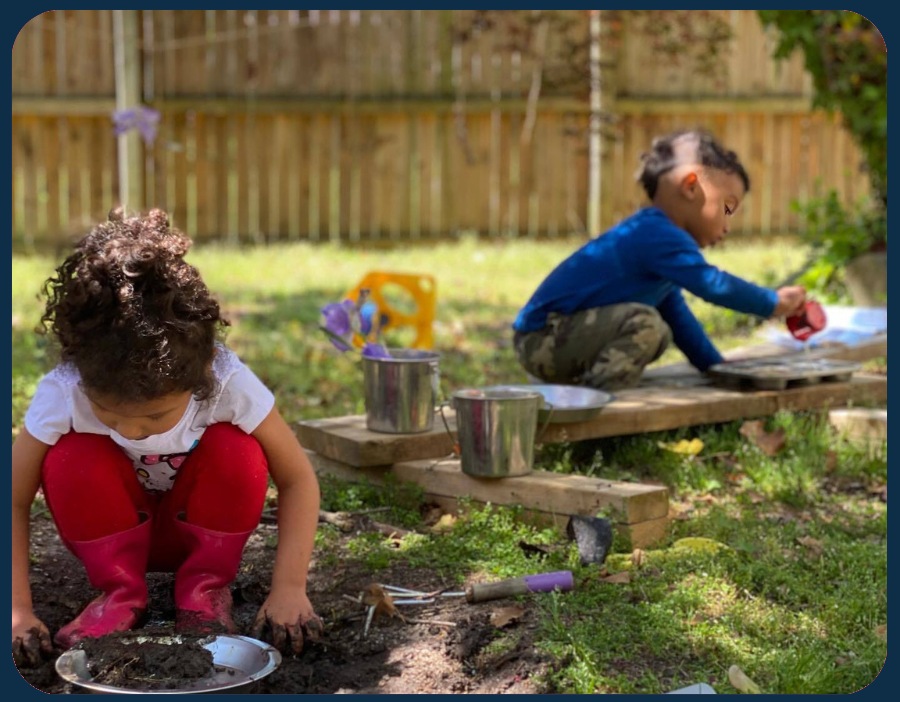 Tinkergarten Anywhere
Enjoy Tinkergarten as a family anytime, anywhere!