Age: 0 to 8+

Time: Under 1 hour

Materials: Sock; 2 rubber bands or twine; rice or beans; bin or large container; scoop; scissors; markers; mason jar lid/ roll of tape/toilet paper roll (optional)

Skills: Creativity, Fine Motor, Sensory, Empathy
One of our favorite ways to help kids practice caring for others is to help them turn an ordinary sock into their own "forest friend." Manipulating soft socks, stretchy rubber bands and rice is a super satisfying sensory experience for kids. And, once they've made their homemade friend, the possibilities for imaginative outdoor play are endless!
The Guide
Make a Forest Friend
Ask, "Would you like to see how we can turn a sock like this into a forest friend?" Then, follow the steps below, letting kids do as much of the process as they can. Or, get your child's help to start, then complete the forest friend while your child enjoys exploring the rice and scoops in the bin.
Set the sock up so it is easier to hold and fill. You can put a lid from a mason jar or a roll of tape in the top at the opening of the sock.
Use a scoop to fill the sock about a third of the way with rice. This forms the base/body. [Pro Tip: Do all scooping over the bin to catch spilled rice.]
Put a rubber band tightly around the sock at that point.
Continue to fill the sock with rice to create a smaller section for the forest friend's head. Put another rubber band on to seal the top. Use scissors to either cut the remaining sock off, or cut down the middle to make into ears if you want.
Draw a face on the forest friend.
Play!
There are endless ways to incorporate a forest friend into your family's outdoor play adventures. Need ideas? Check out our Adventures with Forest Friends DIY activity.
Why is this activity great for kids?
Try a Free Class
Two class formats: try a free In-Person session (where and when available) or try Tinkergarten Anywhere, our on-demand product available anytime.
In either format, a certified Tinkergarten Leader will teach a Tinkergarten lesson and inspire your kids to play.
Sample the additional activities and resources families get each week to keep kids learning outside at home.
Become or Recommend a Leader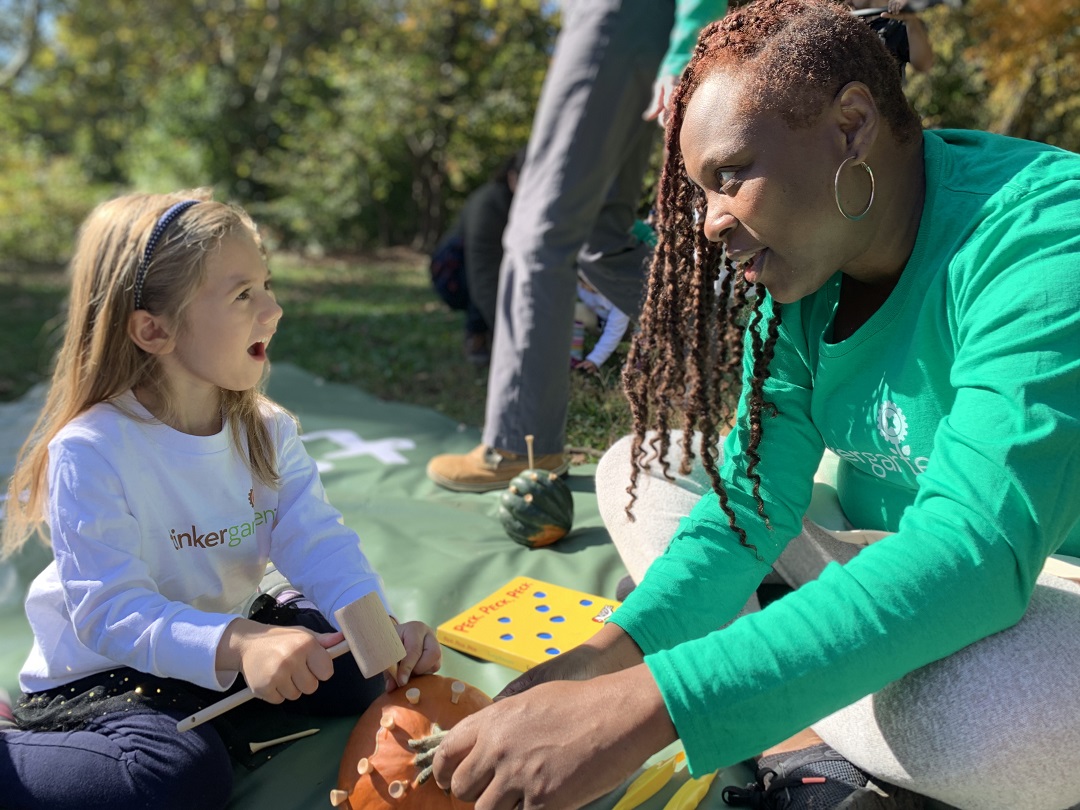 Help us bring Tinkergarten to your community.
Recommend people you think would make great Tinkergarten Leaders.
Maybe that's you!
Earn a $100 gift card to Amazon if your nominee becomes a Leader!