Whether or not winter brings you snow, it's the perfect time to get kids using big muscles and moving outside! And, what better way than to play like an Alaskan Husky—a true animal superhero. All you need is a sled or cookie sheet, some rope and a reusable shopping bag or backpack, and you'll inspire hours of hard working, super satisfying play!
This activity will be featured in our
January 2023 Calendar
.
Click
to get your free copy and sign up to get a fresh, new calendar each month!
The Guide
Step 1: Gather materials.
Gather together your sled, rope and a reusable shopping bag or backpack. If you don't have a sled, try to find a cookie sheet that has a hole in the rim. You can also use a sheet or blanket, too.
Step 2: Prep your sled.
Cut your rope into two sections, one which is about 10 inches long and one that is about 10 feet long.
Thread the 10 inch piece of rope through a hole in your sled or cookie sheet and tie a secure knot (e.g. a bowline knot) to make a strong loop. Then, feed your 10 foot length of rope through the loop you made with the small piece of rope.
To attach the rope to your bag, tie each end of the long rope to one strap on your shopping bag or one strap of your backpack.
See it:
Watch a
15-second how-to
IG reel by Tinkergarten Leader, Emmaline Rosenthal.
Alternative:
Poke a few holes in a strong cardboard box and thread rope through it to make an easy sled for dry terrain.
Step 3: Test your sled!
Kids can put their arms through the handles of the bag or straps of the backpack, allowing the sled to trail behind them. Encourage them to have some fun just moving around and dragging the empty sled.
Step 4: Play like huskies!
Pretend as you go: Remember to move and sound like huskies as you play to crank up the pretend play. Kids and you can also use some of the sled dog commands as you play.
See what kids can haul: Start to experiment by adding increasingly heavy objects to the sled. Kids will be amazed at what (and sometimes who) they can haul.
Give kids a ride: Switch it up and wear the harness yourself to give your tired sled dog a ride, too!
Learn more about huskies!
Read books about the famous sled dog,
Balto
or watch a quick
PBS Kids show about Balto
. Enjoy picture books like
Dogteam
by Gary Paulsen to learn more about how sled dogs work in teams and persist through remarkable challenges. Or learn about
Matthew Henson
who, with the help of powerful sled dogs, was one of the first explorers to reach the North Pole.
Why is this activity great for kids?
Moving heavy objects is gratifying work that gives immediate, positive
sensory
and emotional feedback. What could be more real and satisfying to a small human than working hard and moving a large object?!
Finally, the very act of hauling objects about, moving them from place to place activates the
transporting schema
—one of a set of universal behavior patterns recognized to help both brain and body develop through play.
Try a Free Lesson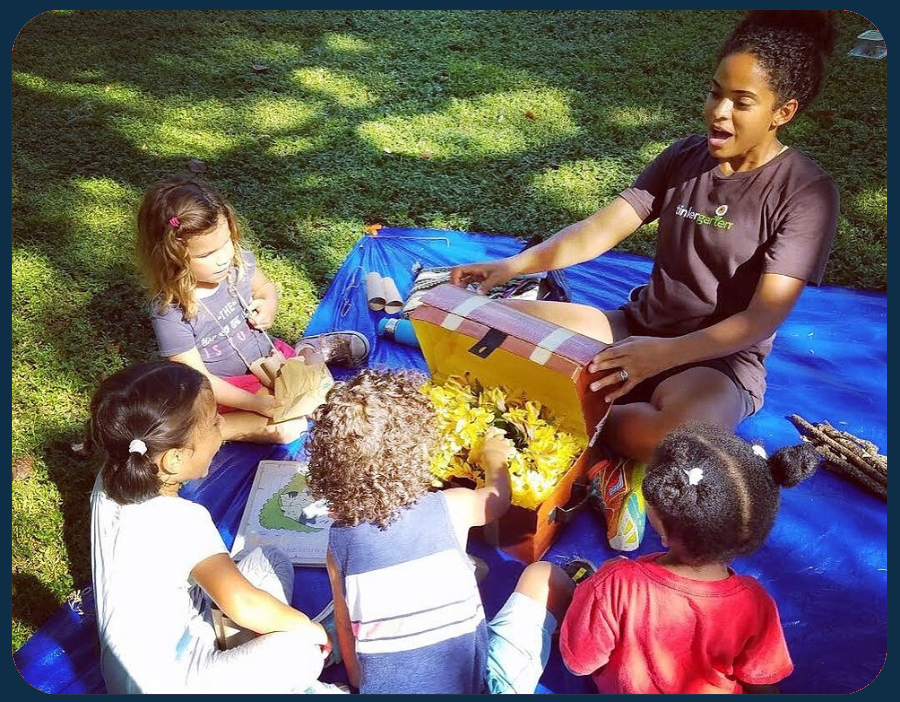 Tinkergarten for Teachers
Teach Tinkergarten in your community or classroom!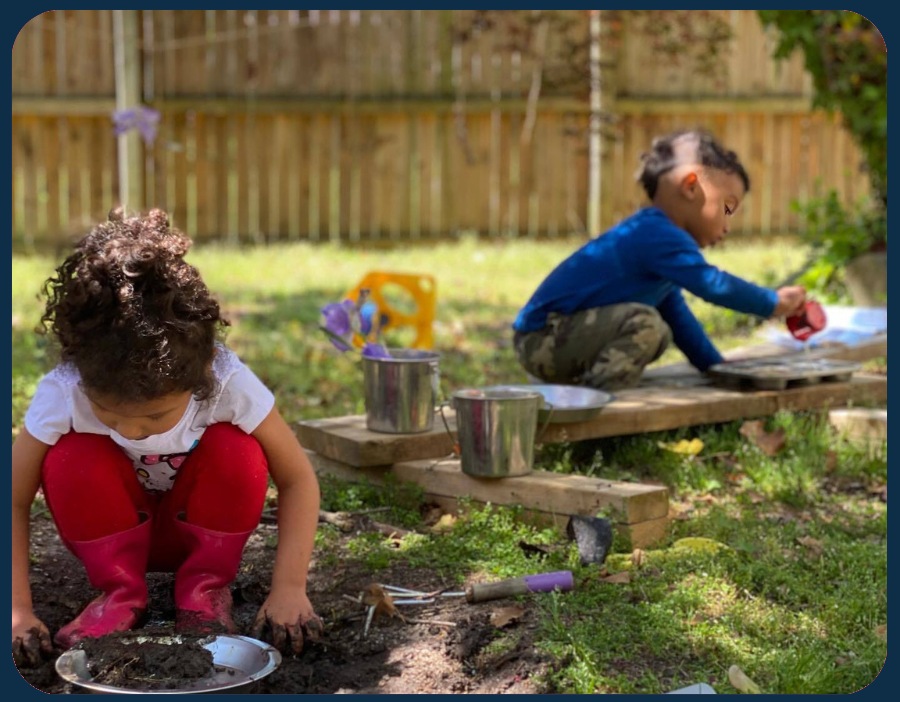 Tinkergarten Anywhere
Enjoy Tinkergarten as a family anytime, anywhere!