When it comes to kids' literature and toys, there's just something about bears. For generations, the snuggly, lovable animals have been the featured stars of many children's stories. The beloved children's toy, the teddy bear, has continued to evoke feelings of joy, comfort and a sense of security among generations of children.
In real life, bears are truly fascinating creatures! The eight different species come in many shapes, sizes, colors and live in so many different climates — forests, deserts, mountains, and even the tundra!
Bears also have cultural significance throughout the world. In China, Pandas symbolize strength, friendship and peace. Bears play important roles across various Native American cultures and traditions today. In honor of National Teddy Bear Picnic Day in July, we've compiled a list of 18 of our favorite books about bears — both the real and teddy variety.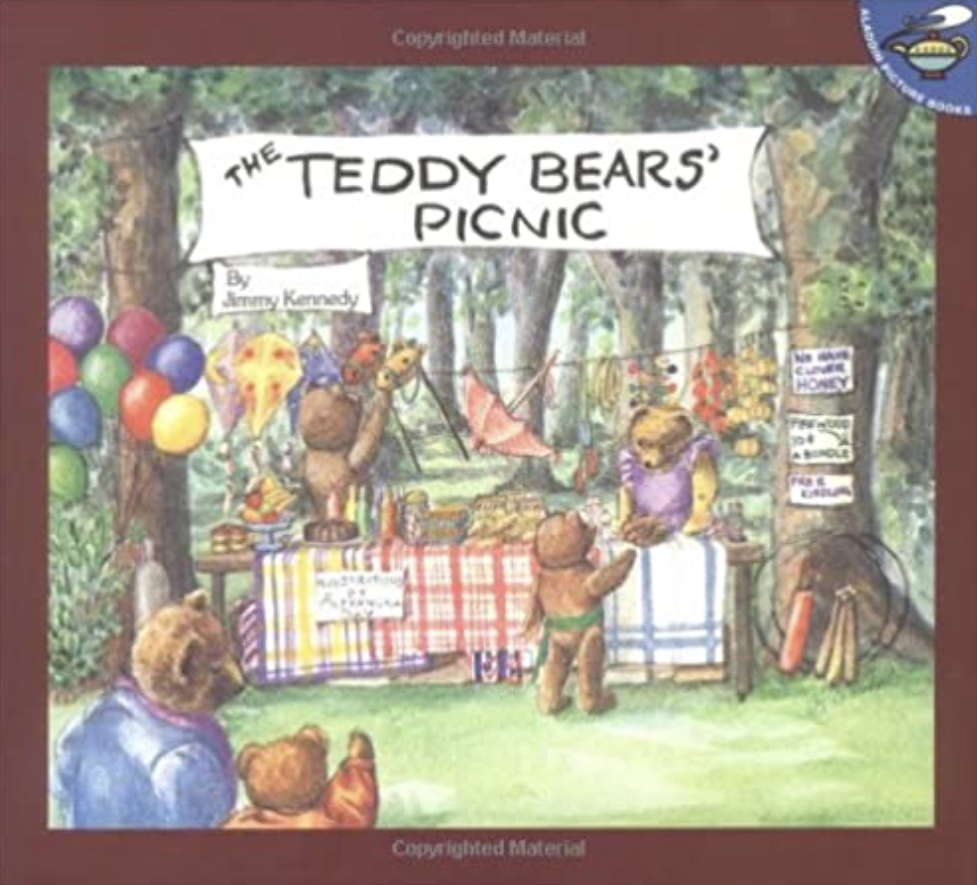 Teddy Bears' Picnic with original lyrics by Jimmy Kennedy, illustrated by Alexandra Day
Who doesn't know the lyrics to this kid favorite? Enjoy it in book form with pictures from the illustrator of "Good Dog, Carl."
If you go down in the woods today
You'd better go in disguise
For every bear there ever was
Will gather there for certain because
Today's the day the Teddy Bears have their picnic.
Read it, and then host your own Teddy Bear Picnic with this DIY activity!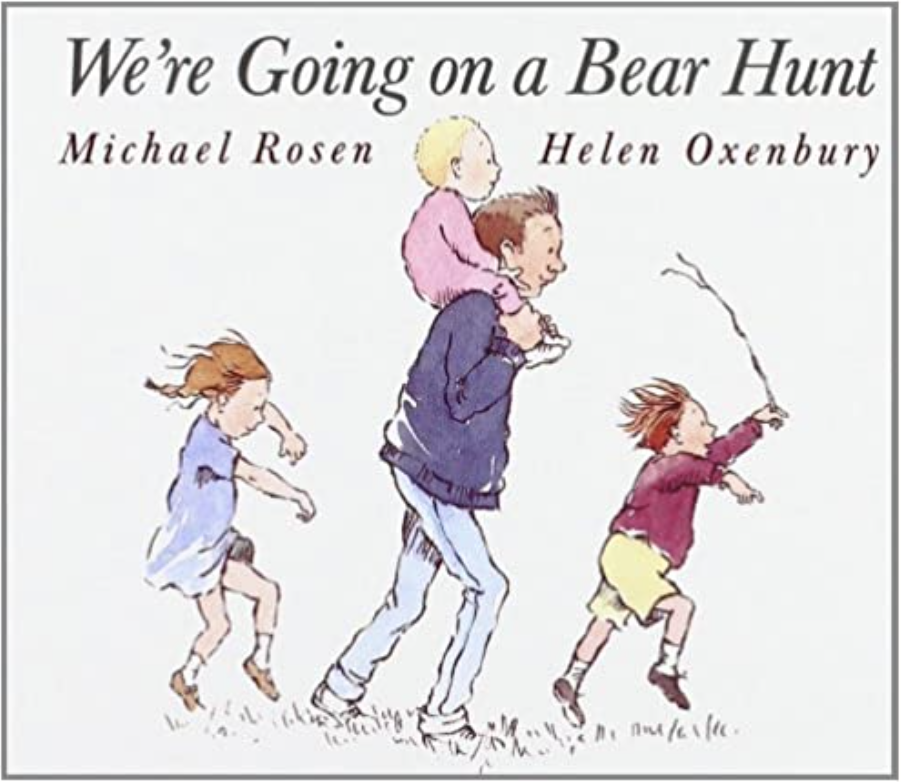 We're Going on a Bear Hunt by Helen Oxenbury
A Tinkergarten favorite (check out our DIY activity here), this classic book takes kids on an epic adventure and teaches them that the journey itself through wondrous nature can be the best part.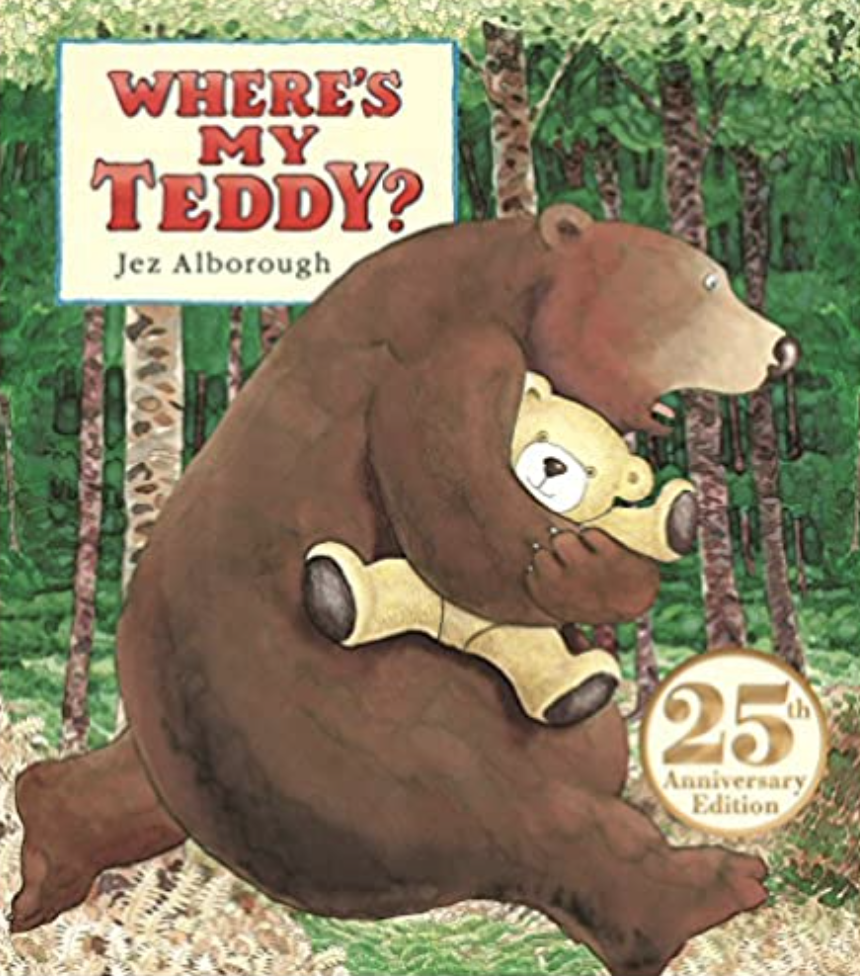 Where's My Teddy? by Jez Alborough
When Eddie goes into the woods to find his lost teddy, Freddie, he meets a much larger version of his pal. Kids delight in the funny twists of this quick-paced rhyming tale.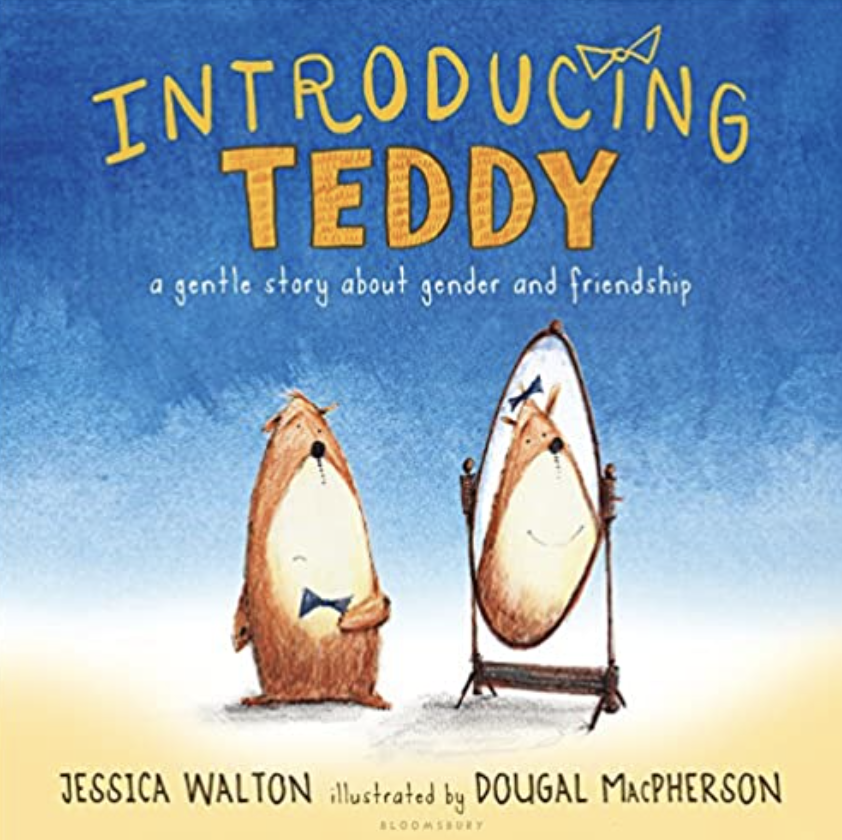 Introducing Teddy by Jessica Walton
This introduction to gender identity, the story of a boy named Errol and his teddy, Thomas, is perfect for little ones, and a lovely vehicle for teaching kindness and true friendship. When Thomas tells Errol that in his heart, he's a girl teddy, and that his name is Tilly, Errol's loving response will inspire children and grown-ups alike.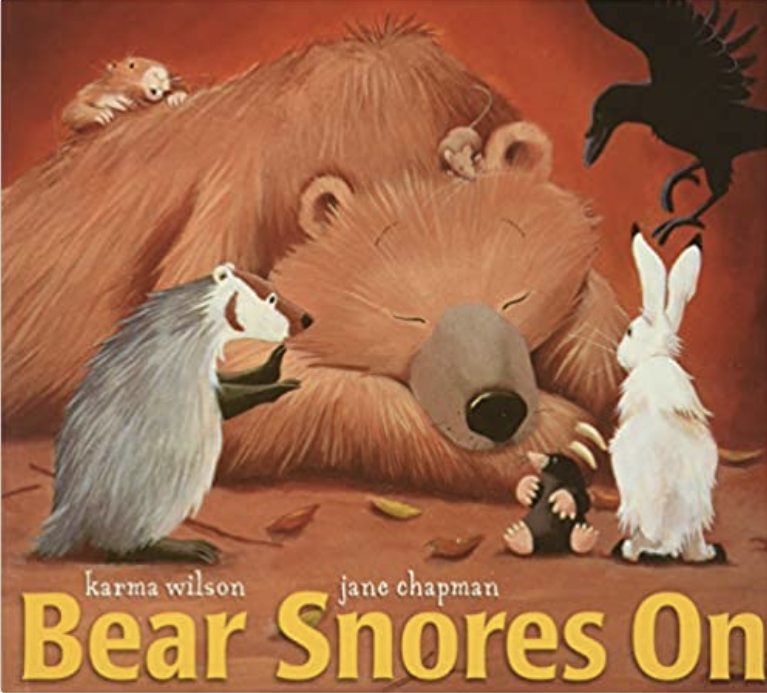 Bear Snores On by Karma Wilson
Imagine snoozing away in your cave while all around you, there's a party going on! While Bear blissfully hibernates, animals wander in to escape the winter wind and make themselves at home. What happens when Bear wakes up and discovers the fun he's been missing? Any kid who thinks their parents are partying hard while they sleep will relate to this one.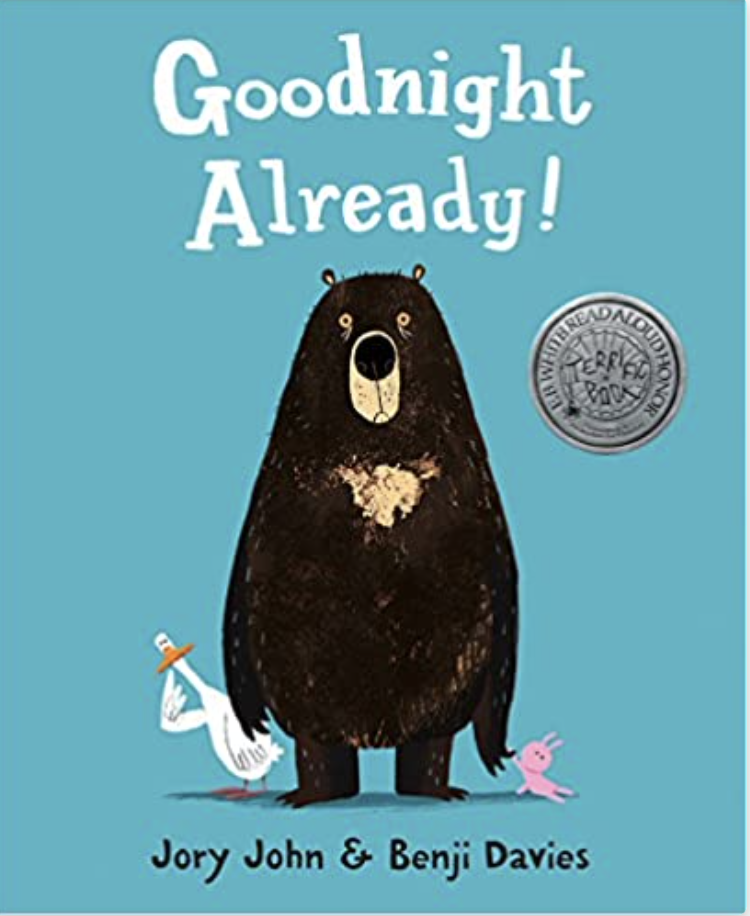 Goodnight Already by Jory John
Speaking of sleepy bears, this one is ready to take a months-long nap. But his neighbor, Duck, is full of energy, making Bear grouchier and grouchier. Sound familiar? This E. B. White Read-Aloud Honor Book will resonate with any tiny night owls in your life.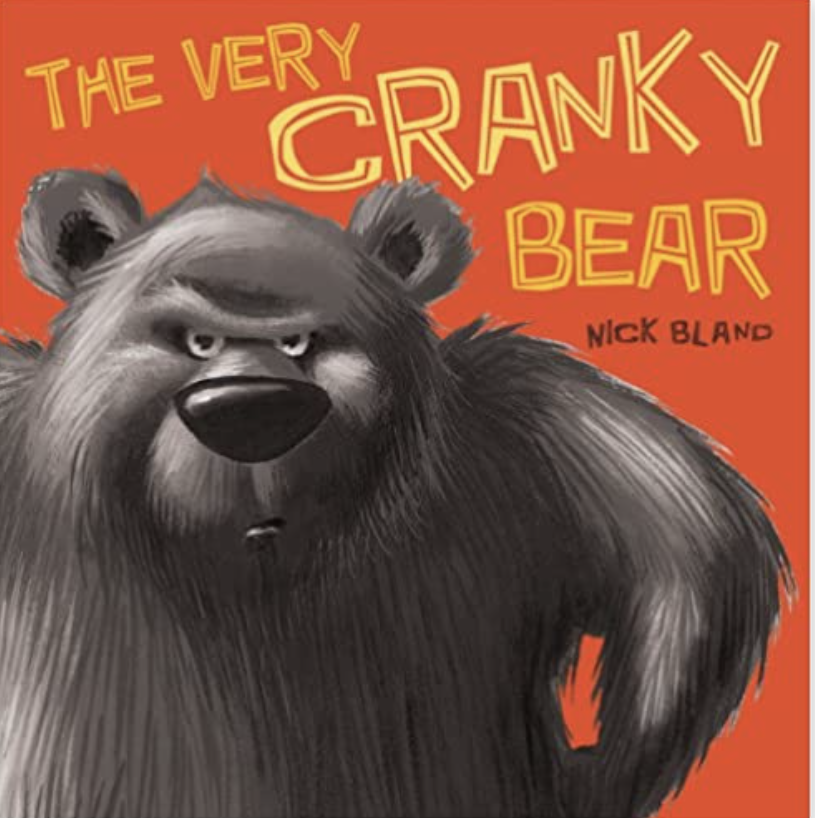 The Very Cranky Bear by Mick Bland
When Moose, Lion, Zebra, and Sheep take shelter in a cave from the cold and rain, they discover that a cranky bear who's trying to sleep is already there. As the bear grumbles and roars, the other animals come up with ways to cheer him up. Will they work? What does the bear really want? Their well-meaning efforts at empathy will help plant important seeds with kids.
Otto the Book Bear by Katie Cleminson
Otto loves to escape the confines of the book he lives in and explore the house around him. But when Otto's book gets packed away, he has to set off to find a new home. Where's a good place for a book bear to find other friends? This sweet story will spark kids' imaginations; could the creatures in their books come to life, too?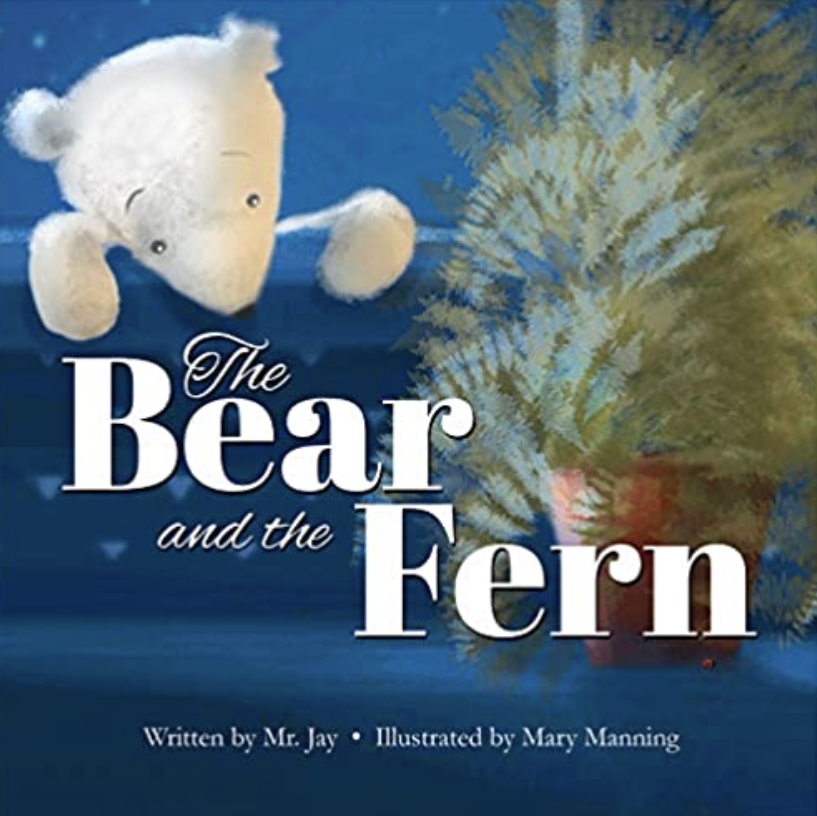 The Bear and the Fern by Jay Miletsky
A potted fern and a happy-go-lucky stuffed bear become roommates and friends in a child's nursery. But while Bear loves to explore the world, Fern wants to stay put, firmly insisting that potted plants can't move. Bear never stops trying to convince her to join him on an adventure, until the day years later she decides she's ready. When she does, Bear is by her side as always. With a little patience and understanding, friendship endures.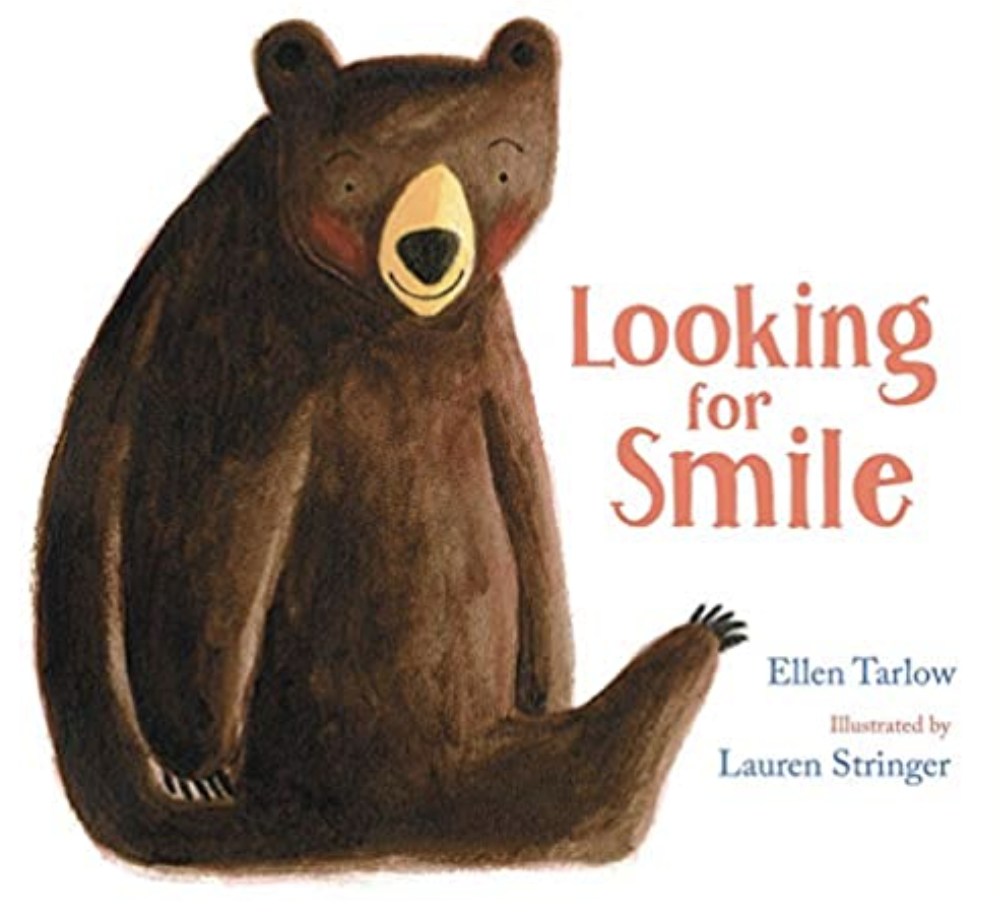 Looking for Smile by Ellen Tarlow
Bear and Smile are always together. But one day, Bear wakes up and Smile is gone. He goes looking in all his favorite places, but Smile is nowhere to be found. Even honey won't help! Bird wants to help Bear find Smile again, but knows that just sitting quietly with him will help the most. This sweet story about sadness and friendship can be paired with any of Tinkergarten's empathy-building DIY activities!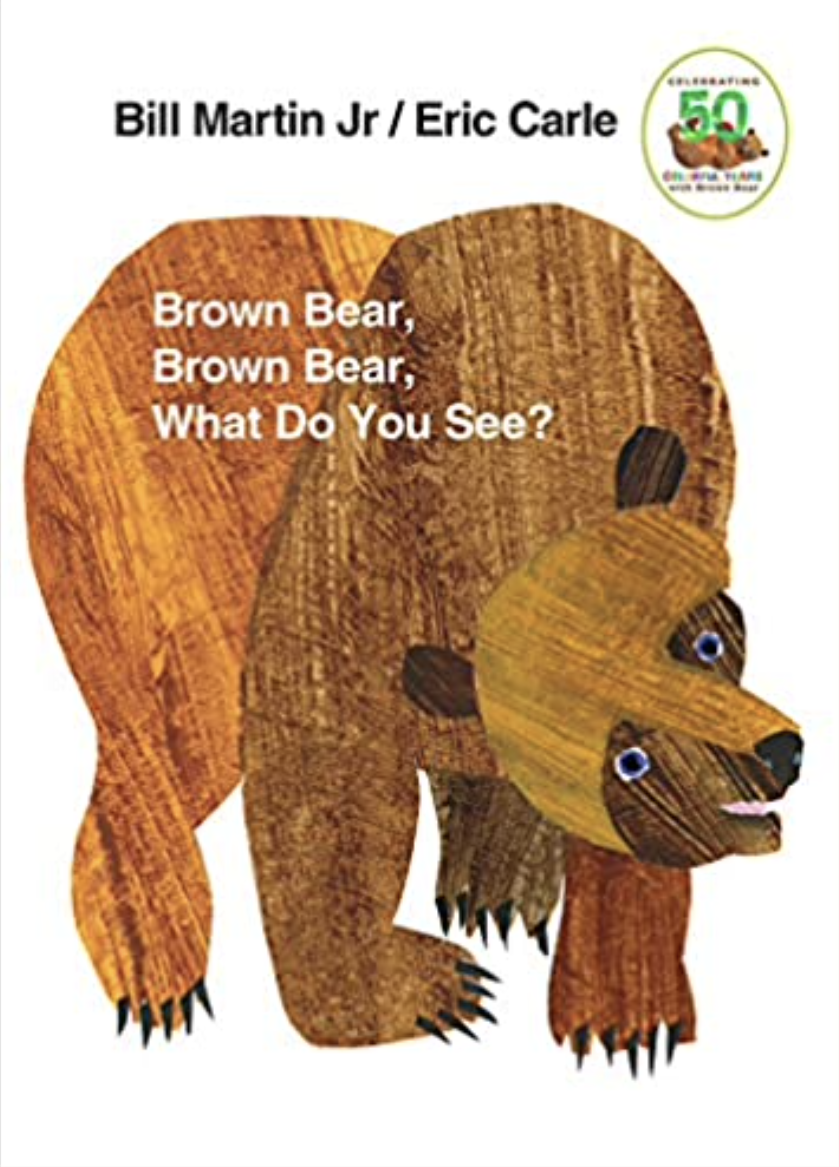 Brown Bear, Brown Bear, What Do You See? by Eric Carle and Bill Martin, Jr.
This beloved classic has it all; gorgeous, lush drawings by Eric Carle, lovely sing-song lyrics by Bill Martin Jr. and a surprise at the end that never fails to delight. If you can get the "slide and find" version, it's even more exciting to hide and reveal each of the beloved creatures.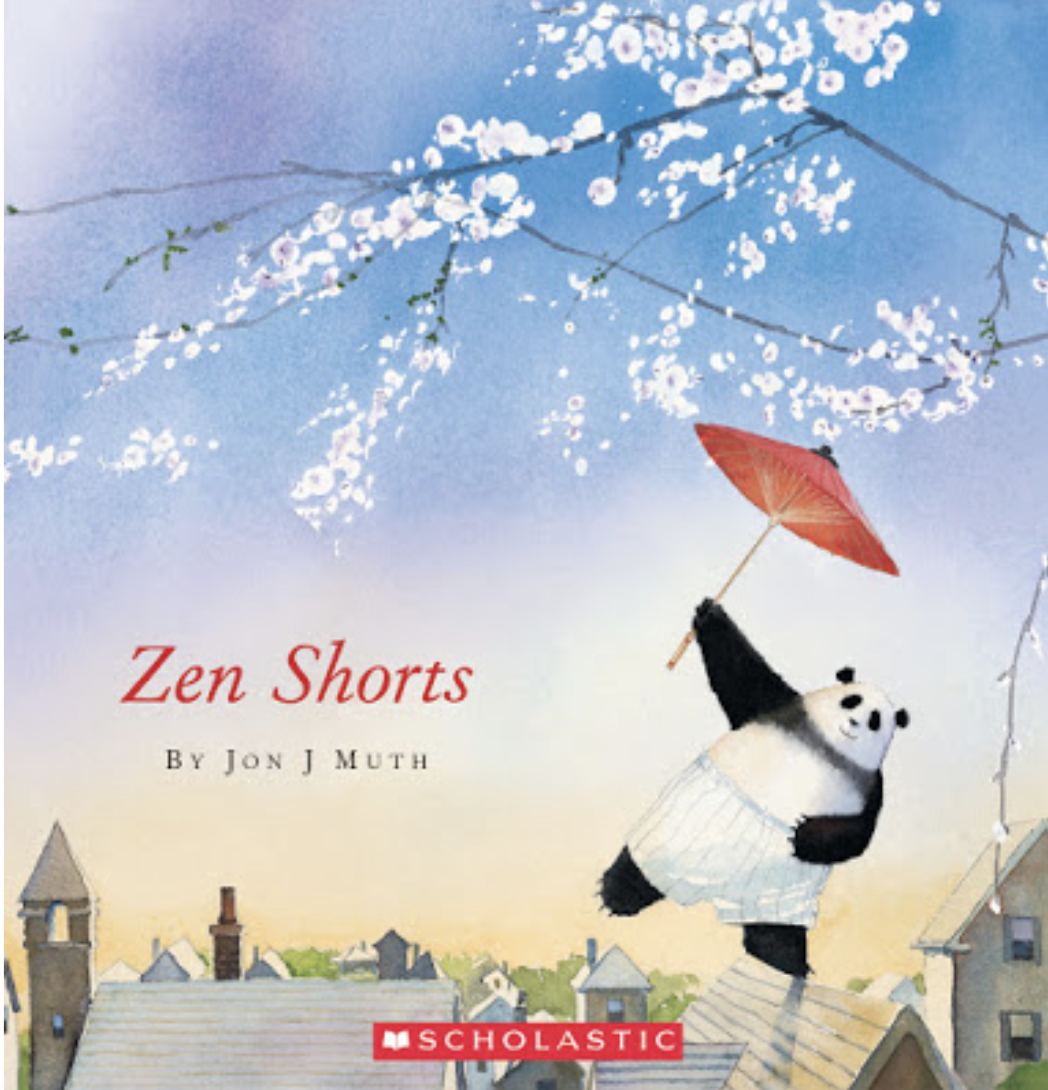 Zen Shorts by Jon J. Muth
In this Caldecott Honor-winning picture book, a panda appears in the backyard of three children. Stillwater the panda teaches each child a different lesson inspired by ancient Zen tales: one about the value of material goods, one about good and bad and a third about holding on to frustration. While kids settle into Muth's mesmerizing watercolor illustrations, they'll learn some valuable lessons.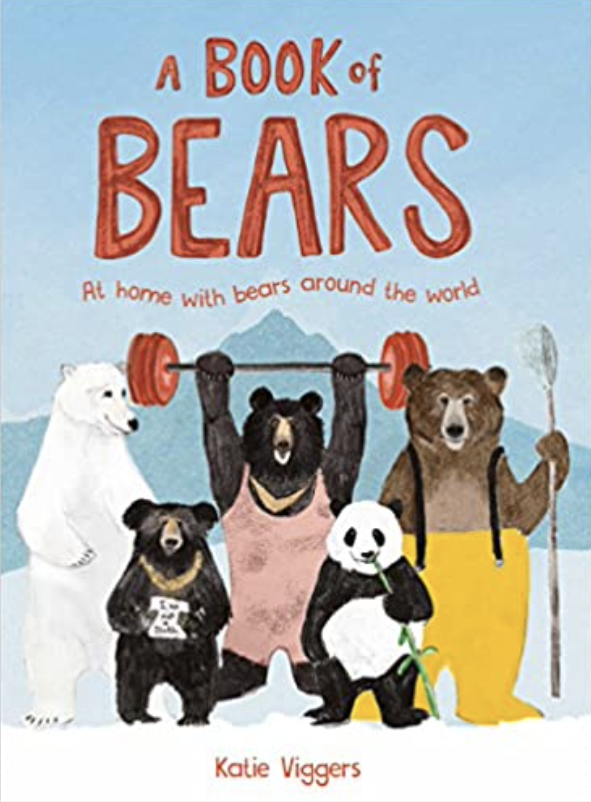 A Book of Bears: At Home With Bears Around the World by Katie Viggers
When kids are ready to take a deep dive into the wonderful world of bears, this book will make the perfect introduction. Bears truly are cool creatures! All eight types appear here in a fun playful style that informs and entertains.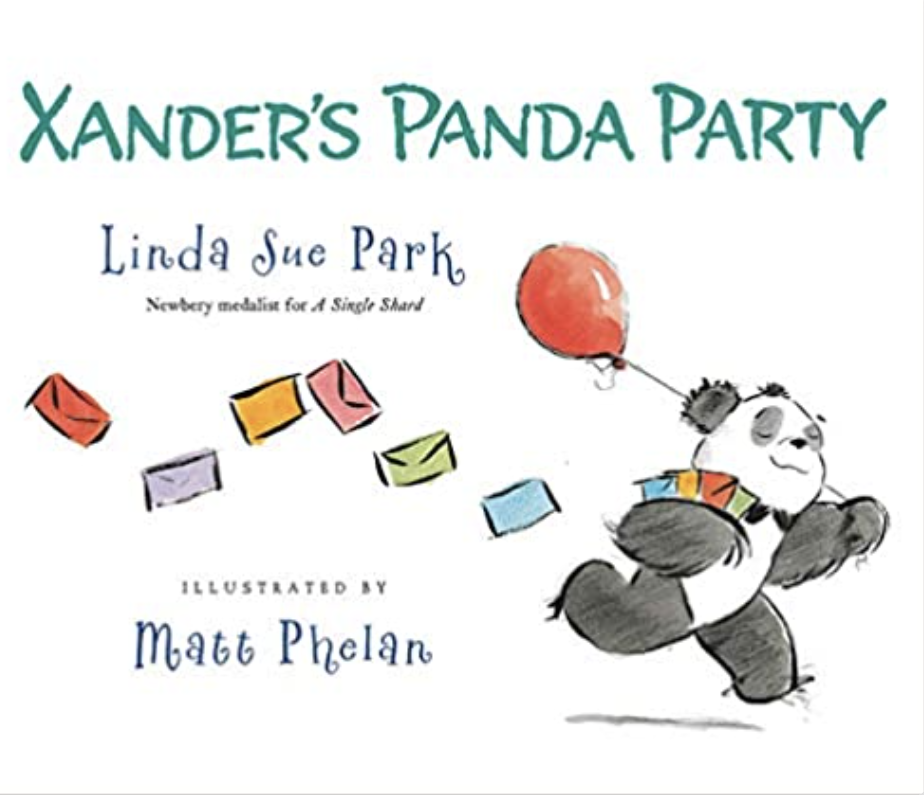 Xander's Panda Party by Linda Sue Park
Xander Panda wants to throw a panda party, but he's the only panda at the zoo! So he decides to invite all the bears he knows. When Koala points out that she's not a bear, but a marsupial, what does Xander do? He invites all mammals, and then all birds, and then the reptiles and so on until all creatures are called to join the celebration. Kids learn about different kinds of animals and how to be inclusive, too, which is something they can take with them for life.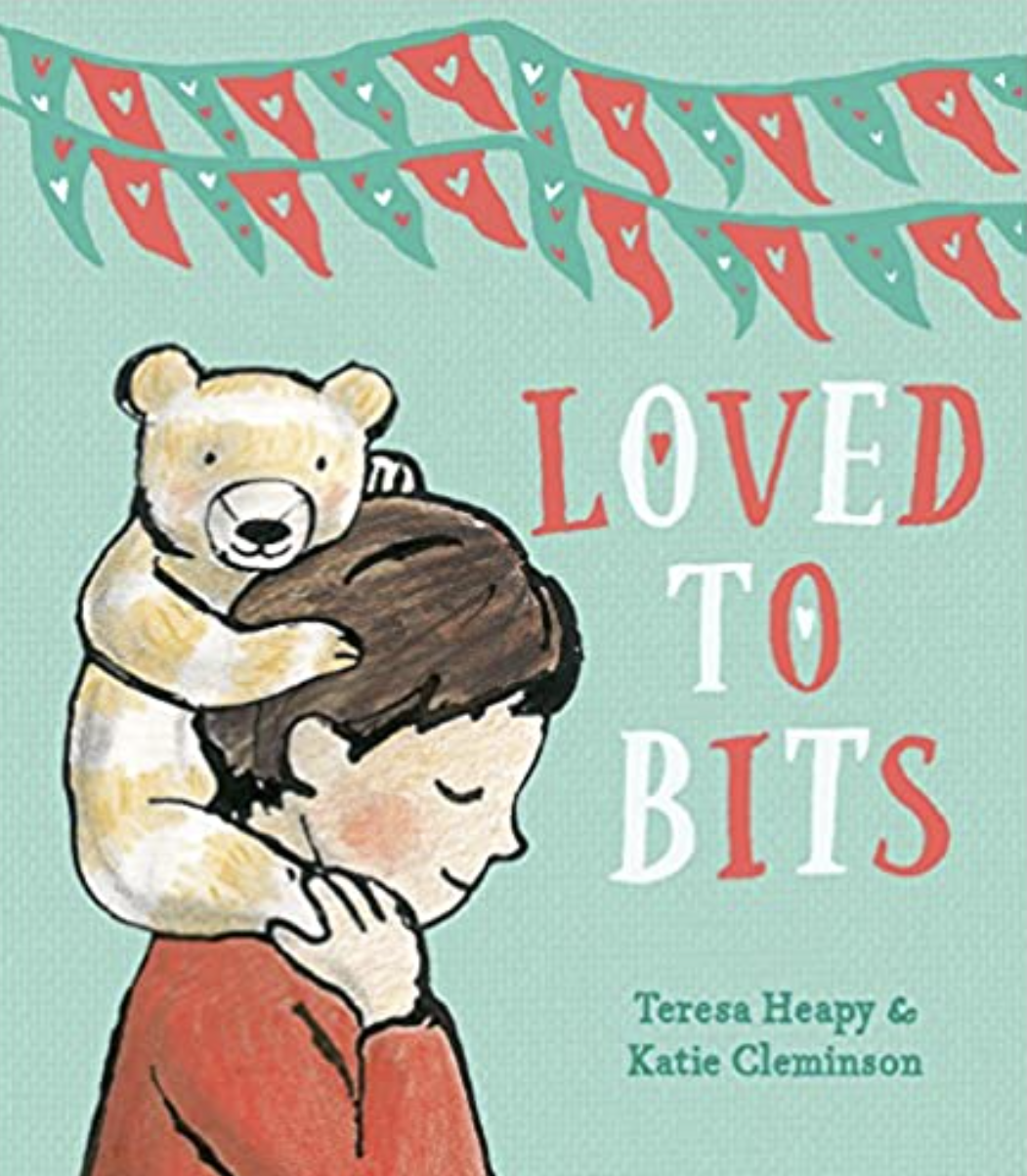 Loved to Bits by Teresa Heapy
A little boy takes his beloved teddy bear everywhere he goes and, as happens, Ted becomes a little worse for the wear. But no one stresses! "It's just a scratch," Ted says after one particularly damaging event. Their bond never breaks, no matter how many times Ted suffers an injury.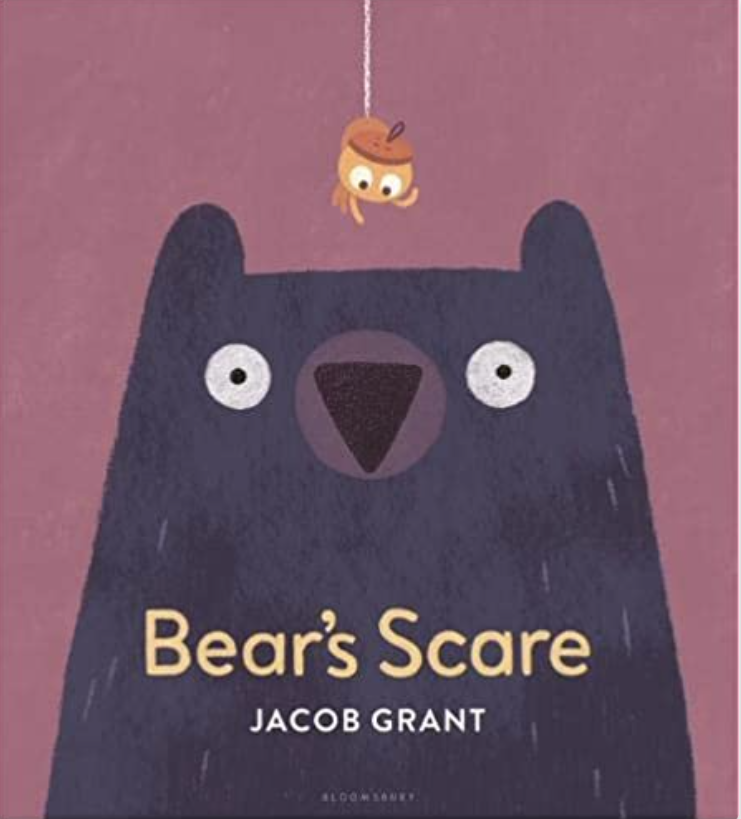 Bear's Scare by Jacob Grant
Bear likes to keep his house tidy. So he's none too pleased when he finds a spider is leaving sticky webs all over the place! But when something terrible happens to his beloved teddy named Ursa, he gains the perspective to realize that he doesn't mind sharing his home with one more friend.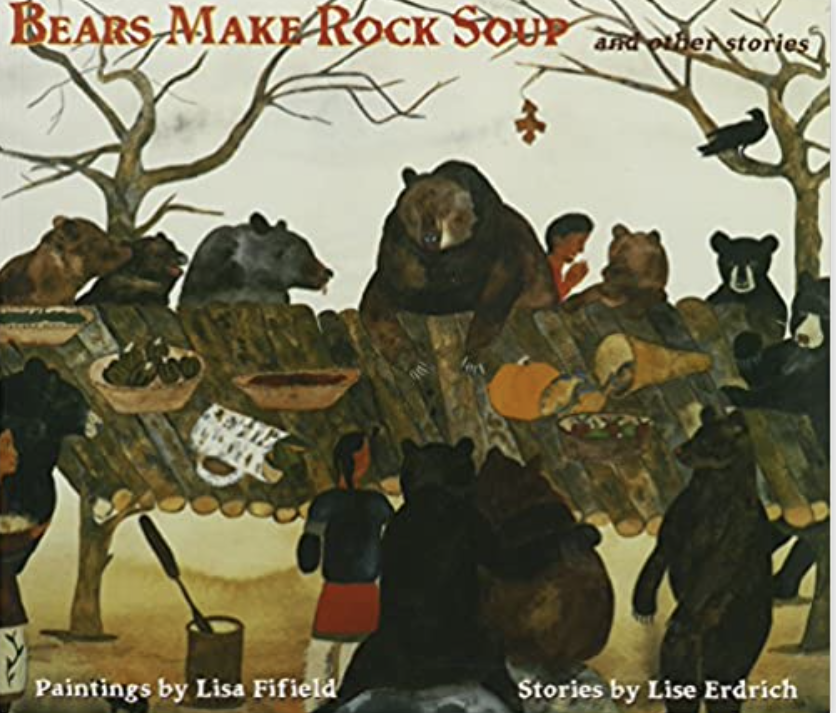 Bears Make Rock Soup and Other Stories by Lise Erdrich, with paintings by Lisa Fifield
Lisa Fifield and writer Lise Erdrich honor their Native American tradition with paintings and stories about life in the Plains. It's a beautiful glimpse of how animals, humans and the elements of nature around them work together.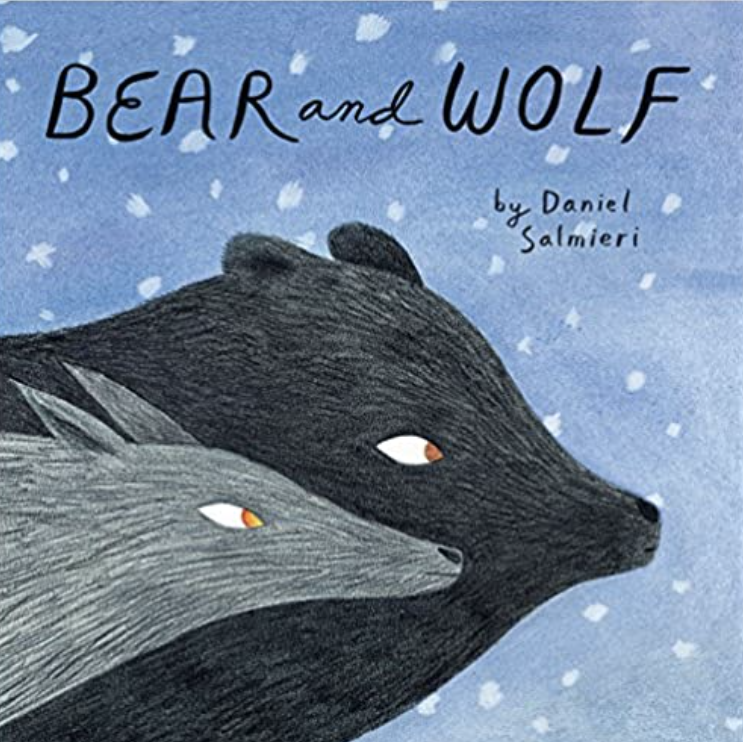 Bear and Wolf by Daniel Salmieri
Salmieri of "Dragons Love Tacos" fame created this sweet story about two unlikely friends who use their senses to enjoy a quiet walk through a snowy forest. How does the forest change in winter? Bear leaves to spend the winter in a cave with her family, while Wolf joins his pack hunting caribou. Though they separate for a bit, when they reunite in spring, the magic reignites.