Age: 0 to 8

Time: Under 1 hour

Materials: kitchen items that can get dirty, objects from nature, water

Skills: Imagination, Sensory, Teamwork
One of the most important things we do together as families, especially around the holidays, is make and enjoy feasts. From an early age, the spices and foods we share are encoded in memory and are part of our family identity. In this activity, kids draw inspiration from the book
The Greatest Table by Michael J. Rosen
and "shop," mix, swirl and experiment to "cook" a nature feast for family, friends and neighbors.
The Guide
Step 1: Get inspiration from a book.
Watch the video read aloud of The Greatest Table by Michael J. Rosen
. As you read, ask your kids, "Do we eat together? Where do we eat? Who else do we eat with?" Talk to them about what your family likes to cook and eat.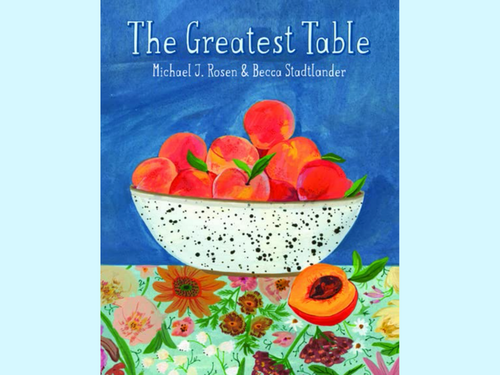 Step 2: Invite play.
Head outside and wonder, "Do you think we could make a pretend feast big enough for all to enjoy? Who could we invite to join us for a feast? What creatures could we invite for our feast?"


Step 3: Go shopping.
Hand out buckets and help explorers "shop" for nature ingredients. These could be acorns, grass, rocks, fallen leaves, and more!


Step 4: Cook.
Invite your wee ones to "cook" with the nature treasures they collected. You can give them buckets, pots, pie tins, or anything else you don't mind getting dirty. Add some water and dirt into the mix along with the nature ingredients they collected. You can even construct an
outdoor kitchen
.
Step 5: Spice it up.
Bring out spices that your family uses often when cooking. Talk with your wee ones about what the spices are called, and why they are important to your family. Offer them to kids to sprinkle or add special flair to their dishes. You can also invite them to experiment mixing spices with water.


Step 6: Set the table and enjoy a feast.
Pull out an old sheet table cloth, mason jars for a centerpiece of fallen treasures—anything to make your feast a celebration. Then pretend to smell, taste and savor your delectable delights.


Want more ideas like this?
Why is this activity great for kids?
When families talk together about something as near and dear to them as the foods they love to eat or make, kids get to learn more and connect with their cultural roots. If you are able, invite friends to play, and help your child see and celebrate the value and diversity of traditions we have in our culture. Mixing, stirring, sloshing and mashing nature treasures, making mud, or arranging objects to make a holiday feast is all satisfying work that is tremendous
sensory development
for kids of all ages.
Food and cooking are play contexts that are both common and yet open-ended, which means that children of different ages can play together and still challenge themselves and one another in appropriate ways. Imagining different uses for objects and pretending to create a feast is also a super way to develop kids'
creative thinking
!
Try a Free Lesson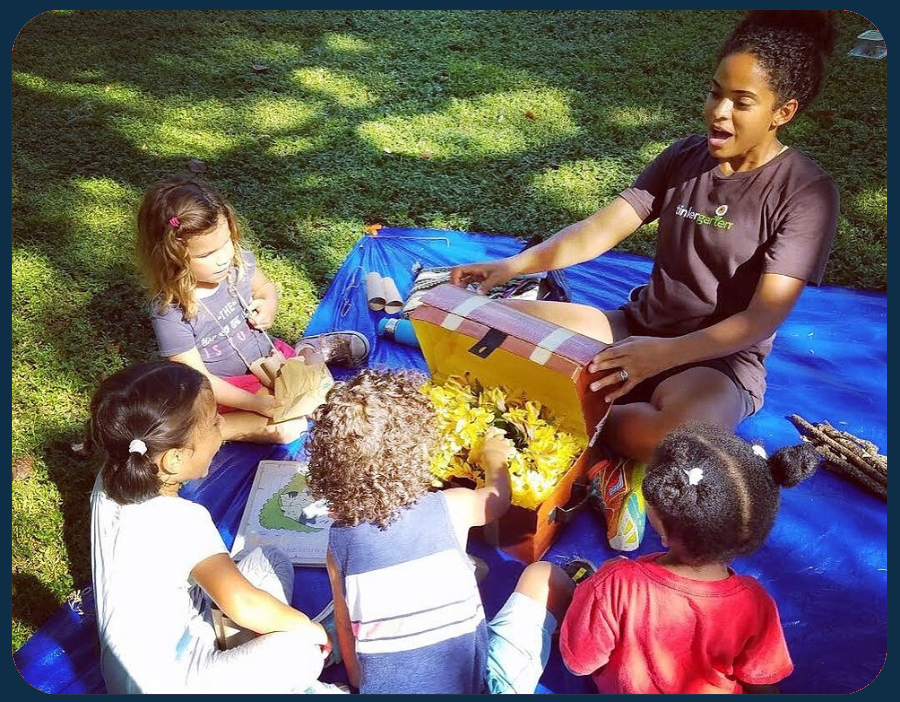 Tinkergarten for Teachers
Teach Tinkergarten in your community or classroom!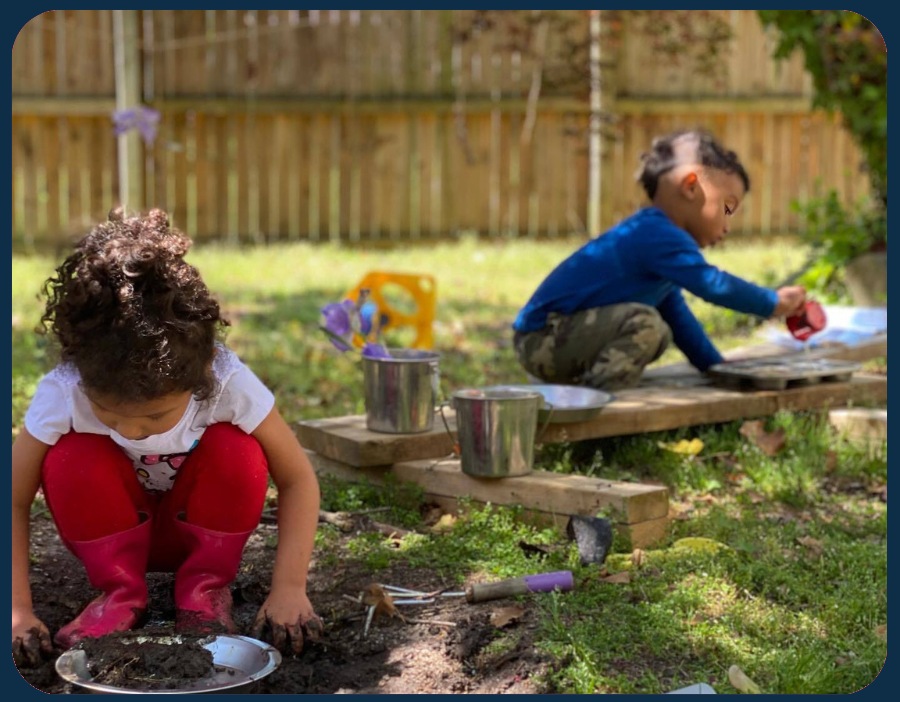 Tinkergarten Anywhere
Enjoy Tinkergarten as a family anytime, anywhere!