Giving thanks plays a prominent role during the fall holidays, but it's a practice that our children (really, all of us) can benefit from all year. This week at Tinkergarten Anywhere, we'll invite kids to reflect on and discover why we can feel grateful about the marvelous trees around us. Then, we'll use sticks and printed gratitude leaves to create our own "thankful tree" to express the gratitude we feel for all that we share.
Not yet signed up?
Click here
to sign up or to try a free Tinkergarten Anywhere lesson.
The Guide
Step 1: Watch the Tinkergarten Anywhere "Thankful Tree" video lesson.
Hop into your
Tinkergarten dashboard
to watch the "Thankful Tree" video lesson. Kids can watch how Meghan and other explorers learn about the marvelous trees around them and show thanks, then get inspired to create their own thankful trees!
Not yet signed up?
Click here
to sign up or to try a free Tinkergarten Anywhere lesson.
Step 2: Get to know a tree!
Trees provide kids with much of the wonder they find in the natural world and can inspire connection and gratitude in kids and grownups alike. Trees drop the acorns and leaves that our children love to collect. They offer the sticks for walking or playing with. And their craggy roots, bark, odd holes and growths inspire awe and curiosity. They also provide food and shelter for so many creatures. Read about why trees are our greatest teachers in this
blog post
.
Start by taking a walk together to a special tree in your yard, neighborhood or a local park. When you arrive at your tree, let kids know that this is your special friend tree. Invite kids to join you in noticing and appreciating what is special about your tree. You can also use the prompts in these
Get to Know a Tree Cards
for ideas.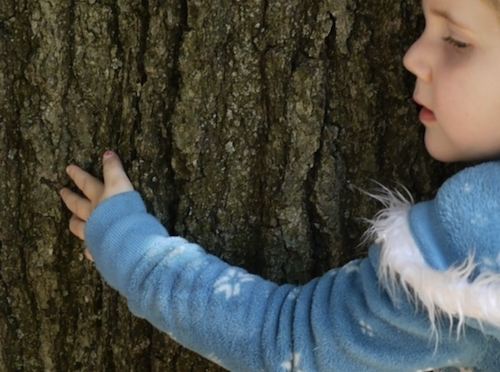 Step 3: Gather and prep materials for your thankful tree.
Identify a bucket, can or large vase to use as the base of your tree. Head outdoors and gather stones or gravel to fill and stabilize your base. Gather a handful of sticks from the yard to stick into the weighted bucket and form the branches of your tree. Incorporate other objects to help you create your own, unique tree.


Print and cut out
these downloadable thankful leaves
or create your own by cutting colorful paper into the shape of leaves and petals. Poke holes in your leaves so they can easily slip on your branches. You can also thread twine or string through each leaf to hang them on your branches.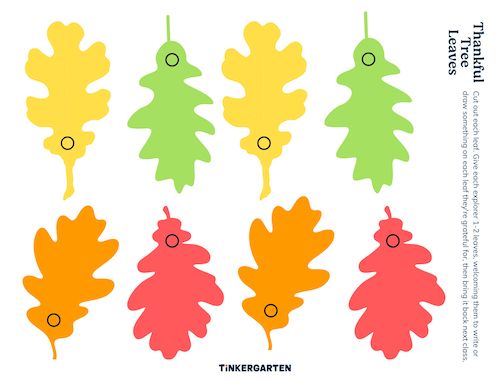 Step 4: Invite play and share gratitude.
Talk about your walk to your special tree and share why you are thankful for your tree friend. Wonder, what else are we thankful for? What are the gifts from nature that you are thankful for? What special objects are you thankful for? Who are the people you are thankful for? What do they do for you that you feel thankful for? Write the ideas you share down on your gratitude leaves. You can also invite kids to draw their ideas on their leaves.


Step 6: Build your thankful tree.
Wonder, "Do you you think we could make a thankful tree to hold all of of our thankful leaves?" Work together to arrange your sticks in your container. Then, invite kids to stick their gratitude leaves onto the branches. Kids can add leaves and other nature treasures to their branches to help decorate it, too.
Step 7: Share gratitude and add to your tree.
Choose a spot to display your tree and lay out additional thankful leaves and pens so you can continue to add to your thankful tree. If your children are ready, encourage them to play teacher and explain how the tree works to everyone who will participate in making the tree. Take time to read out the things everyone is grateful for on the tree. If you have a signal for "I agree," share affirmation for the various things shared, helping kids learn to be active listeners and reinforcing all of the goodness shared on the tree.


Want more ideas for bringing gratitude into your family's routine? Try some of these:
Why is this activity great for kids?
Children and adults alike receive a
myriad of benefits from practicing gratitude
. Taking time to do something special and symbolic together reinforces family values and the importance of connecting and sharing with one another. If this
becomes a tradition
, the positive effects will persist and grow. Finally, helping kids spend real, quality time with trees helps them feel more grounded and
empathetic
as people and more prepared to protect both these amazing plants and the planet that supports us all.
If You Like This Activity, Try More!
Try a Free Lesson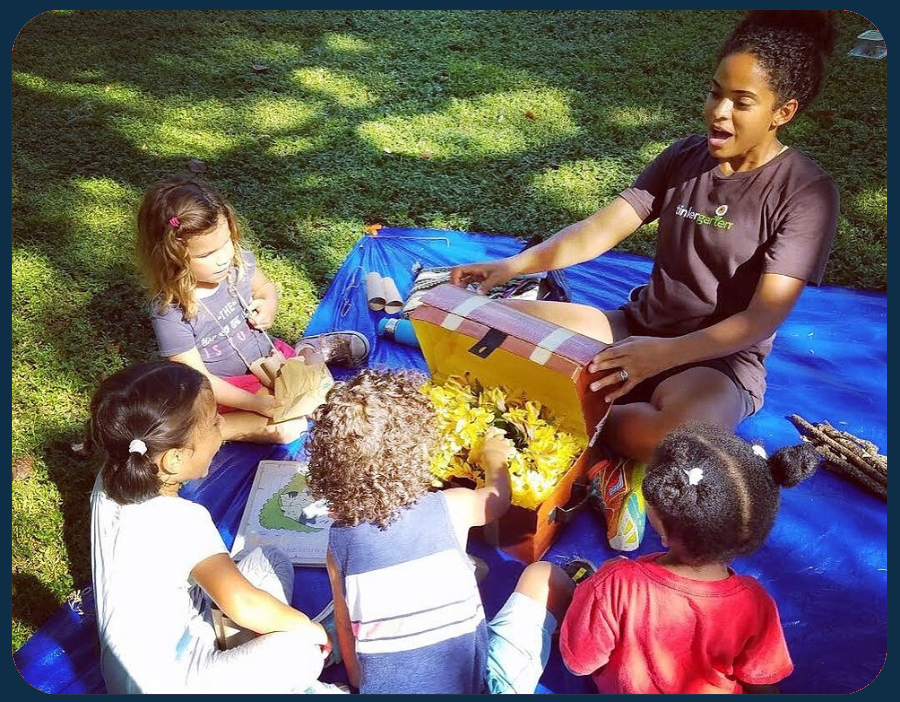 Tinkergarten for Teachers
Teach Tinkergarten in your community or classroom!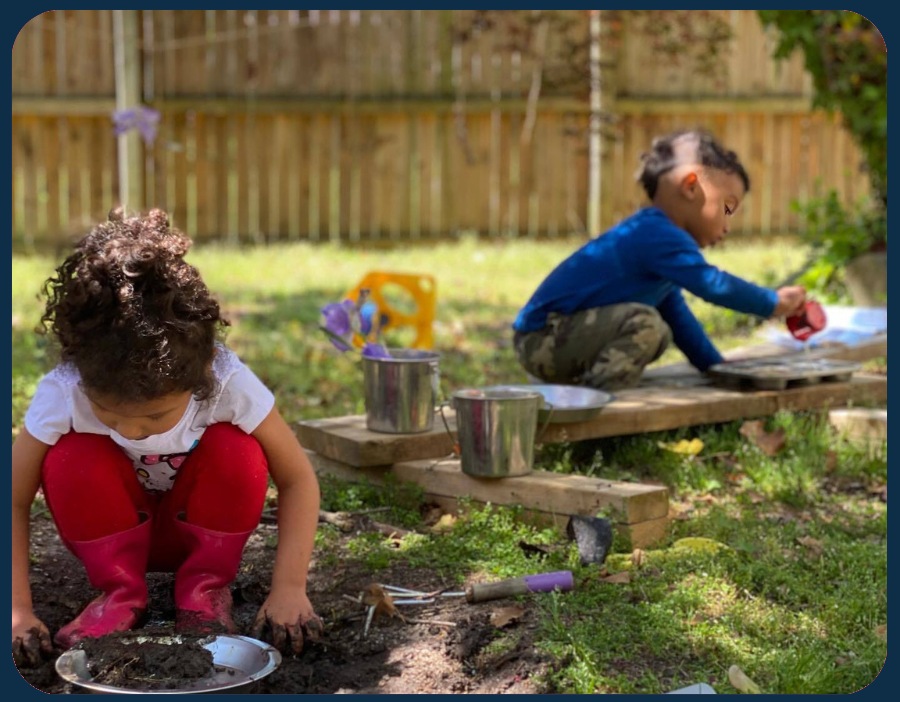 Tinkergarten Anywhere
Enjoy Tinkergarten as a family anytime, anywhere!