Tuning in to the moon can give kids the chance to slow down, look up and really connect with the wonder of the light that shines above us. In this activity, inspired by a story about the Chinese mid-Autumn moon festival, we share ways that kids can connect with and show gratitude for the light of the moon.
The Guide
Read a moon book:
Read, watch or listen to
Thanking the Moon
by Grace Lin, a story about a Chinese American family celebrating the mid-Autumn moon festival. Talk about the moon and wonder together how you could thank the moon for the light it provides.
Go for a moon walk:
Grab a lantern or flashlight and head out for an evening walk in search of the moon. Since the world gets dark earlier in fall, it's the perfect time to introduce kids to the moon, make memories, and still not miss bedtime by too much. Read more about this activity
here
.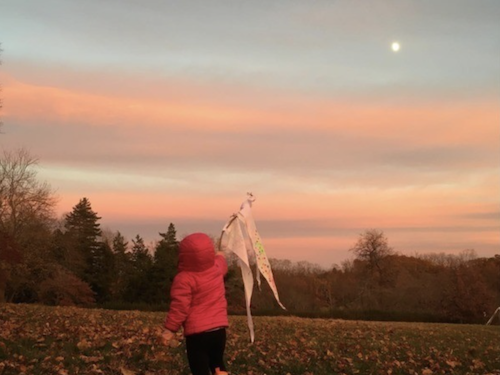 Serenade the moon:
Pick a song (or two or three) to sing to the moon! We love to learn a few moon songs, then sing to the moon as we walk—or bring the phone and sing along under the night sky. Find some of our favorite moon songs
here
.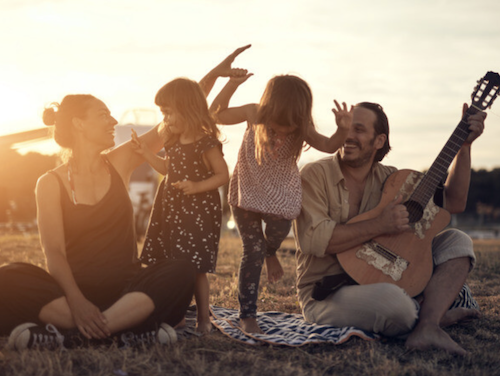 Moon picnic:
Bundle up and pack a bag with blankets, snacks or
warm tea
and enjoy a picnic under the glowing moonlight. Take a moment to share thanks to the moon for providing its special glow for your nighttime feast.
Make mooncakes:
In Grace Lin's story, the family makes mooncakes, a sweet or savory snack made into a round shape to reflect the shape of the moon.
Invite kids to make their own nature-inspired mooncakes out of mud or
forest putty
. Kids can press nature treasures into their round forest putty cakes to create patterns and designs. Kids can also shape their mooncakes into crescents and half-moon shapes to reflect the changing phases of the moon.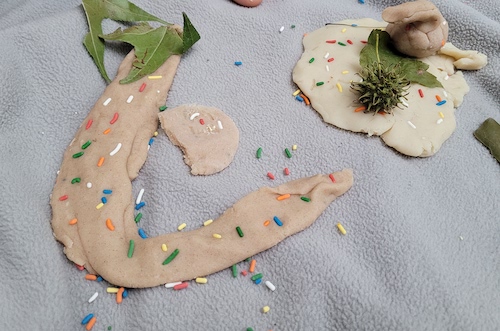 Color eggs:
Eggs are often included in the moonlit picnic celebration during the Chinese mid-Autumn moon festival as they represent the roundness of the moon. Try out
these ideas
for dying eggs with ingredients found in nature.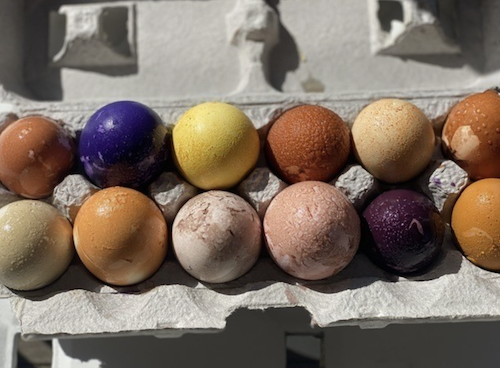 Read
here
for more ideas on how to help kids connect with the moon and the changes we see in the world around us.