Age: 0 to 8

Time: Under 1 hour

Materials: a song in your heart and a moon in the sky

Skills: Naturalist, Sensory, Science
Wherever the moon is in its cycle, tuning in to the moon can give kids the chance to slow down, look up and really connect with the wonder of that glowing rock in space that looks over us and brings us its light.
We first launched this activity as part of our September Calendar of activities—timed right in time for the September "Harvest" full moon. What better way to celebrate such a special moon than with a serenade!
The Guide
Go for a moon walk: Head out for a moon walk with your child. Notice the shape and size of the moon in the sky. Our free monthly activity calendars include an image of which phase the moon is in each day to help you keep track. And you can find out when the moon will rise, set and be in the daytime sky here.
Dance with the moon: Invite your child to use their body and arms to mirror the shape of the moon in the sky. Wonder, if the moon could dance, how would it move?
Sing to the moon: Pick a song (or two or three) to sing to the moon! We love to learn these songs, then sing to the moon as we walk—or bring the phone and sing along under the night sky. Here are some of our team's favorites:
"Moonshadow" by Cat Stevens
"Moondance" by Van Morrison
"Harvest Moon" by Neil Young (perfect for September!)
"Moon, Moon, Moon" by Laurie Berkner Band
"Walking on the Moon" by The Police
"Blue moon" by The Marcels
"Dancing in the moonlight" by King Harvest
"Moonlight serenade" by Glen Miller
Share your Song! If you have a favorite moon song, share it and tag @tinkergarten so other families can learn it, too! The more moon love now, the more kids will love the universe as they grow!
Howl at the Moon: Check out our Winter's Howling activity to get some ideas about how to channel your inner wolves and enjoy an imaginative, empathy-boosting howl.
Continue learning about the moon: Read moon books together. Here is a list of some of our favorites. Read here for more ideas on how to celebrate the full moon with kids.
Why is this activity great for kids?
For kids, there is nothing more magical than the moon—once they have the chance to get to know it. And, tuning in to the moon can teach kids so much about change, transition and the natural world. Singing together to welcome and celebrate the moon is also a great way to build family memories, support language skills and add a bit of whimsy to play.
Try a Free Lesson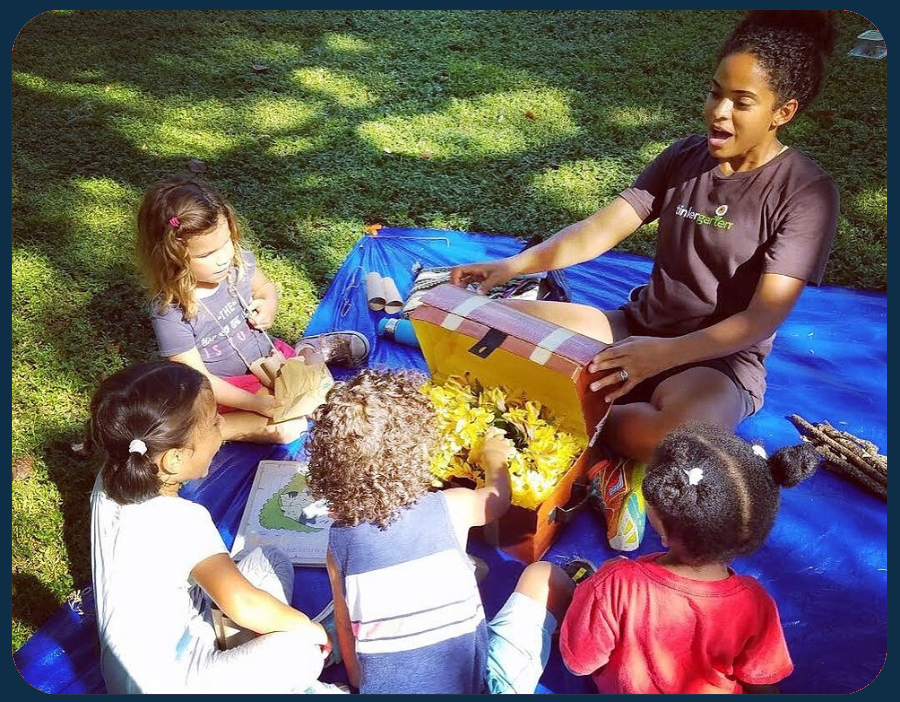 Tinkergarten for Teachers
Teach Tinkergarten in your community or classroom!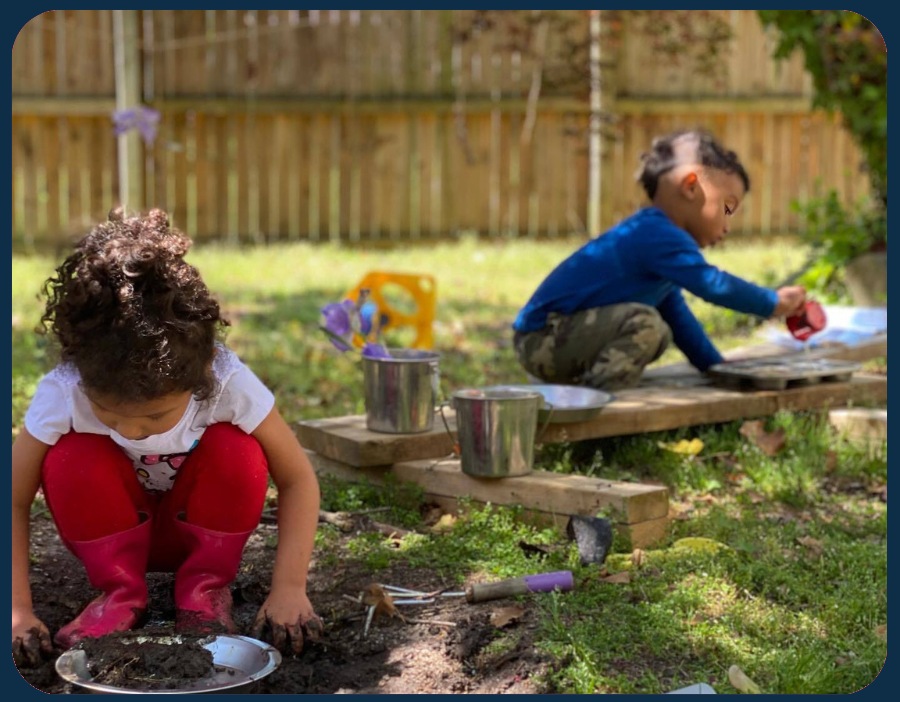 Tinkergarten Anywhere
Enjoy Tinkergarten as a family anytime, anywhere!