Winter Howling Activity for Kids
Inspired by
Little Wolf's First Howling
, a wonderful book about a young wolf who is learning to howl his own howl, we started a tradition of winter night walks (i.e. chances to howl!).
The Guide
This one is simple and full of joy. If you have a copy of
Little Wolf's First Howling
, read it and have a blast making Little Wolf's one-of-a-kind howling sounds. If not, simply suggest, should we go for a night walk?
Put on PJs and whatever outer gear you need in your neck of the woods this time of year. Grab a lantern or flashlight, and head outside.


Along the way, listen to the sounds of nighttime in winter. Stop to close your eyes and quiet your sense of sight—such a dominant sense. Feel the winter air on your cheeks, smell the smells of winter where you are, and listen—really listen. What do you hear?


Then, stop somewhere and give it your best howls, just like Little Wolf did in the story. Night howls are full of joy and wildness and make for lasting memories. Or, if you are like us, they make for what has become a tradition!


Why is this activity great for kids?
This kind of play can benefit kids in many ways, including:


Try a Free Class
Two class formats: try a free In-Person session (where and when available) or try Tinkergarten Anywhere, our on-demand product available anytime.
In either format, a certified Tinkergarten Leader will teach a Tinkergarten lesson and inspire your kids to play.
Sample the additional activities and resources families get each week to keep kids learning outside at home.
Become or Recommend a Leader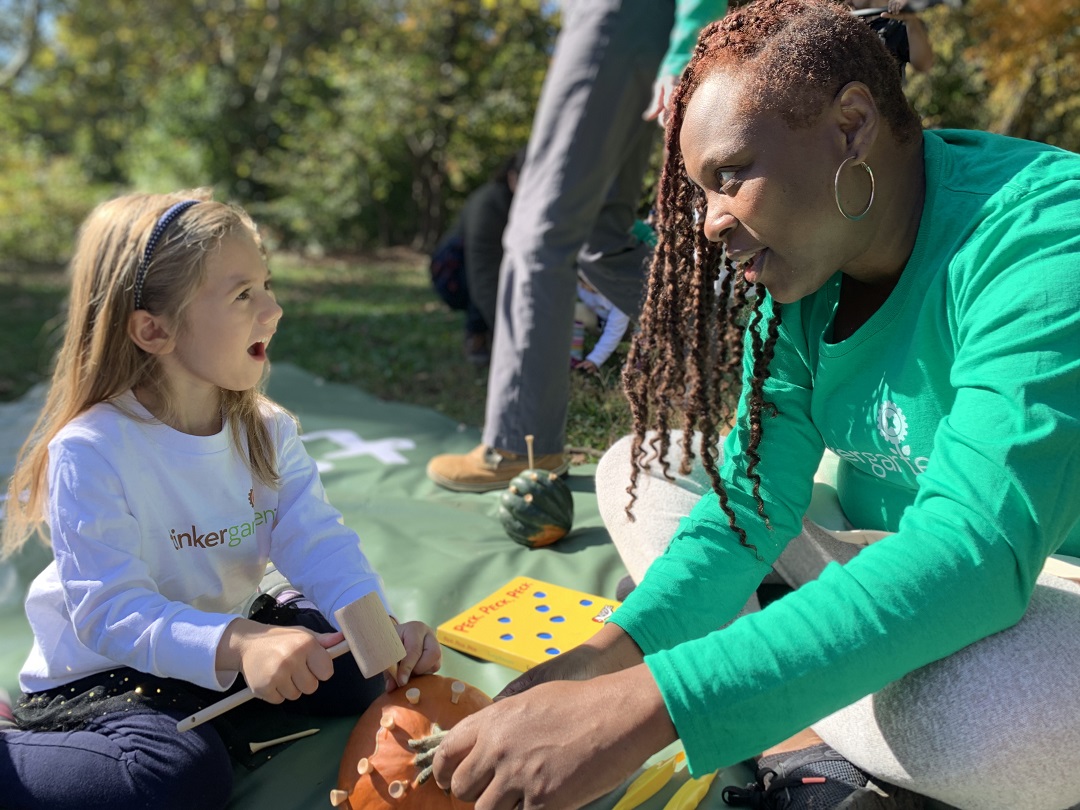 Help us bring Tinkergarten to your community.
Recommend people you think would make great Tinkergarten Leaders.
Maybe that's you!
Earn a $100 gift card to Amazon if your nominee becomes a Leader!