Winter nights are a perfect time to make tradition out of a family night hike. We call it, "taking the moon for a walk"—and it's both thrilling and calming under any moon, at any age. Adjusting to the darkness and moonlight, smelling and feeling the cool air, hearing the noisy quiet that happens outside at night—these sensations never get old. Since the world gets dark early in winter, even the youngest children can participate, make memories, and still not miss bedtime by too much.
This activity is featured in our March Activity Calendar. Need your free copy? Visit
tinkergarten.com/calendar
today!
The Guide
Step 1: Plan your route.
Pick a patch of nature you would like to use for your night hike. Could be the backyard, a local trail or park.
Step 2: Introduce the idea.
Perhaps our favorite way to kick off a night hike is to read a picture book. Watch a video read-aloud of one of our favorites (and this activity's namesake), Carolyn Curtis's,
I Took the Moon for a Walk
. Or, choose from
this list
of our favorite moon books. After the story, ask kids what they think happens outside on a wintery night. Accept any answers, then spring it on them: We are going to stay up late, go outside and find out for ourselves!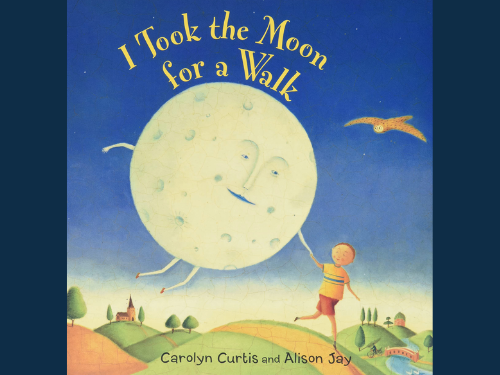 Step 3: Prepare together.
Let kids help you gather the gear you need. You may want a flashlight or lantern or two. Get gussied up in pajamas and whatever outerwear your neck of the winter woods requires. While you're preparing, ask questions like, "What will Grampy think when we tell him about this?!" and play up how exciting and unusual this walk will be.
Step 4: Experience the walk.
We like to head out with our lanterns lit, enjoying their glow and using the light to help us find our footing. Once into our walk, though, we make a ceremony of blowing them out altogether. Good practice with self control aside, the sudden switch to darkness makes the stars and moon seem extra brilliant, often making that moment breathtaking. While you are walking, stop to look, listen, smell, feel, touch and even taste (if snow). Notice which other creatures are near you. Go slow. Take it all in. Ooo and ahh plenty. Take a moment to still bodies and voices and take in the quiet of the night. Or, if your crew is feeling more festive than quiet, suggest that you dance in the moonlight or sing a song to the moon.
Here is a list
of some of our favorite moon songs.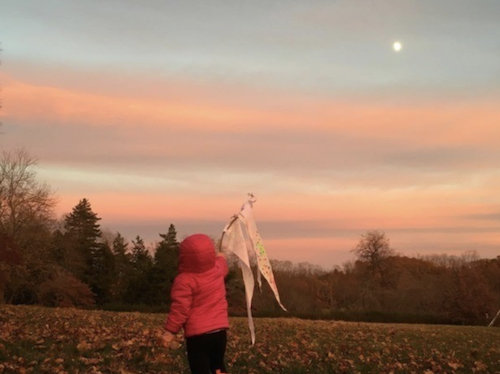 Step 5: Chat and chew upon return.
Ending a special experience by breaking bread and processing a bit together makes that experience more memorable and meaningful to kids. Maybe it's blueberry tea and a cookie by the fire or animal crackers with milk at the kitchen table. Whatever works for your crew, enjoy a treat and talk together about what you saw, how it felt, who was out there with you, and anything else you noticed. Learn about
this month's moon
together or use the chart below to discover which phase you saw the moon in.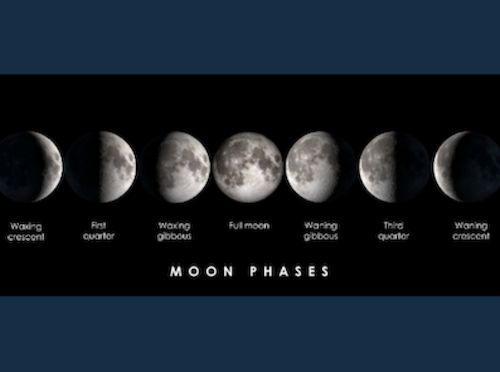 Why is this activity great for kids?
Simply the act of going outside the typical schedule is thrilling to little kids (We are OUT at night?!). Kids will also undoubtedly become more curious for having wondered about the outdoors at night and taken the next step to actually go and explore it. The experience of walking and noticing all that one can notice on a winter's night sharpens kids' senses, awakens their imagination and opens their eyes to a whole side of nature that young children rarely, if ever, experience. And, perhaps, taking winter night walks will become a winter tradition for your family too.
Try a Free Lesson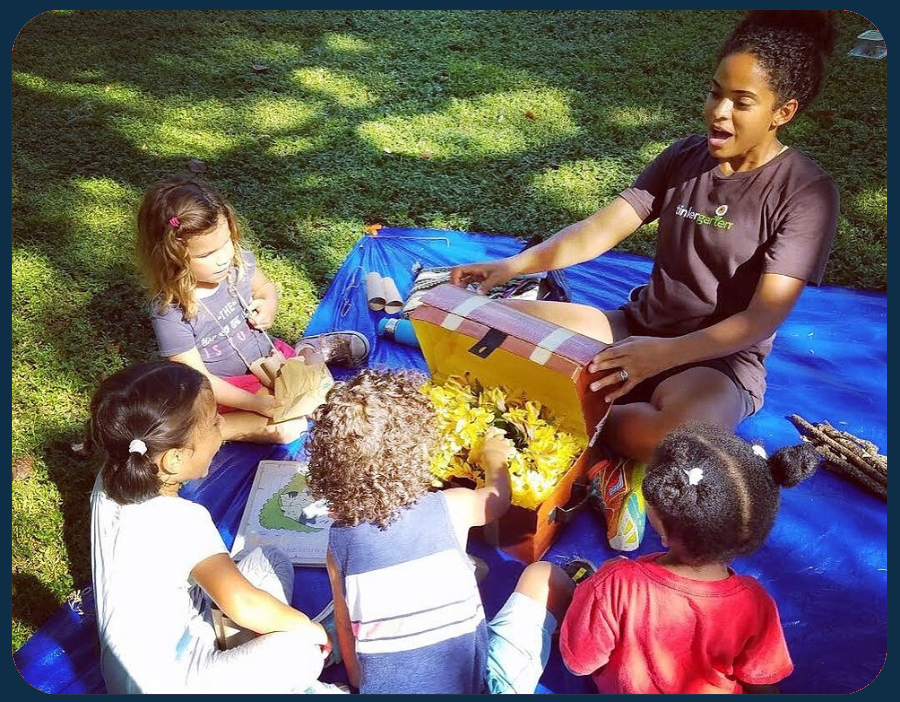 Tinkergarten for Teachers
Teach Tinkergarten in your community or classroom!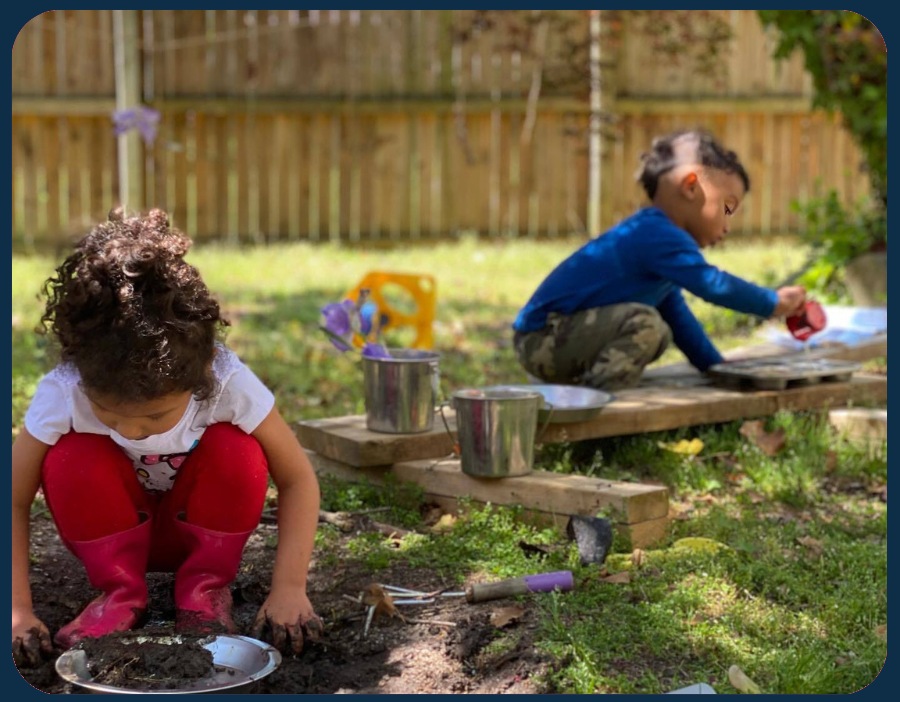 Tinkergarten Anywhere
Enjoy Tinkergarten as a family anytime, anywhere!