Enjoy a Cosmic Reset:

A new moon is a time of fresh starts. Take the moment to make new intentions, either yourself or as a family.
Fill a jar, hat or box with ideas for brand new things you'd like to try, learn about or experience as a family. For example, learn more about the new moon! This month's moon is known as the
Snow Moon
because this has tended to be the month in which there is a lot of snowfall in northern states. To some
Native peoples
, the time of greatest snowfall also means a time when it's hard to hunt and gather, inspiring another name for this moon—the "Hunger Moon."
Wonder why it has long been called names like that.
Slow down to notice the world around you
. Talk about the changes you see and experience this time of year— winter is here and inviting us to marvel at the beauty!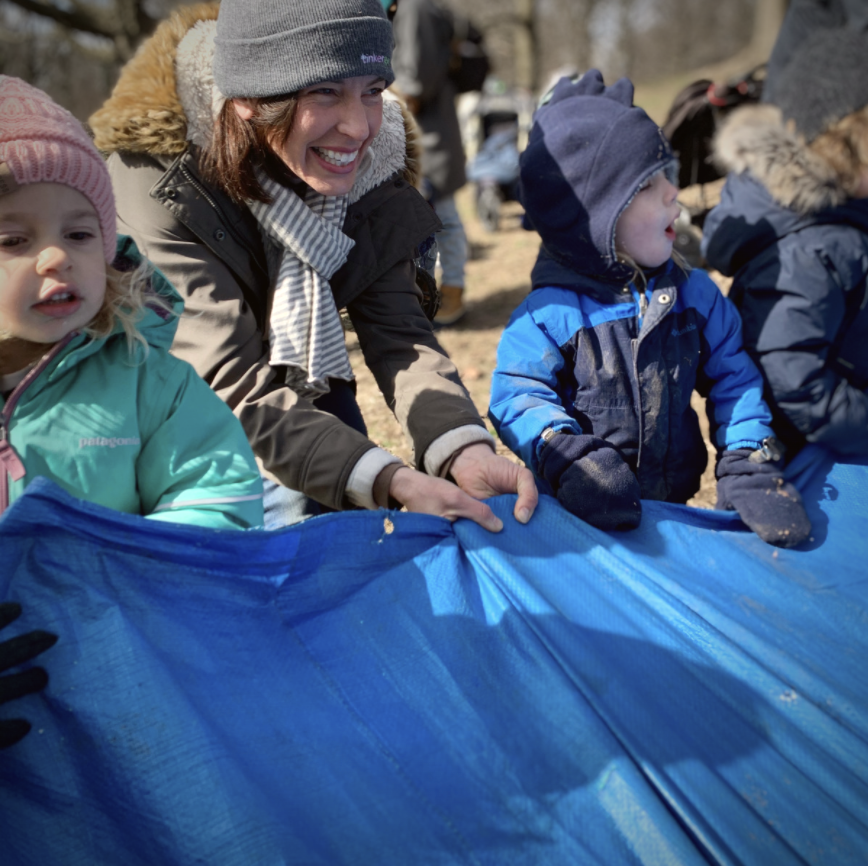 Or, wonder to yourself, what is a project you'd like to start? a new habit you'd like to form? Is there something you'd like to learn more about? or try for the first time? or even stop doing? Now is the time! And, you can let kids know you'll be trying something new right along with the brand new moon, just like people have done for ages!
Savor the Darkness:

This time of year, night falls earlier and earlier. And in many places, the sky will get dark fast. As you walk in the evening, watch your footing and just notice how dark it is out when the moon is new. A new moon's low light also allows the other celestial wonders like stars and planets to shine even more for us.
Bundle up in your PJs and take a night time star gazing stroll before bed. Or, if you have a window that can see the sky, turn out all of the lights and sit and gaze out at the night sky to see if you can see extra stars.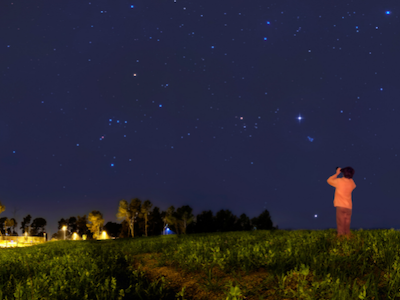 Lean into Stillness:
Contrary to the bountiful energy of the full moon, the new moon is a time of quiet, stillness and less is more. As we prepare for a holiday season defined by activity and abundance,
read more
about how keeping life simple, especially with kids, helps kids and us—and look for ways to streamline and find joy in the little things this month!
Behold the Sight:
Full moons have a humbling, awesome beauty, but the tiny sliver of a new moon is gorgeous in its own delicate, almost-can't-believe-it sort of way. Be sure to behold it and wonder how it makes you feel and what it reminds you of.
Watch the Moon Grow:
Then, make a habit of watching each night to see how it grows, waxing its way a bit more each day. Compare the moon each day to the image below. Where does the moon belong in the chart? Watching how the moon changes is pure celestial magic!