We love
celebrating each full moon
together as a community — carefully anticipating the moment of peak illumination and getting extra excited to see if each new full moon comes with a special name, color or even the distinction of "supermoon."
This year, we've also welcomed the opportunity to slow down and savor the other end of the moon's amazing series of phases, too —the new moon. People have been noting and celebrating the new moon for centuries, and this fresh start moment is worthy of its own fanfare.
As part of our monthly
Calendar of activities
, we share these ways to get in tune with a brand new
Beaver Moon
(just one common nickname for the moon that will be full next month in November).
The Guide
Enjoy a Cosmic Reset:
A new moon is a time of fresh starts. Take the moment to make new intentions, either yourself or as a family. Fill a jar, hat or box with ideas for brand new things you'd like to try, learn about or experience as a family.
Or, wonder to yourself, what is a project you'd like to start or a new habit you'd like to form? Now is the time! And, you can let kids know you'll be trying something new right along with the brand new moon, just like people have done for ages!
Learn About This Moon:

According to the
Old Farmer's Almanac,
the
Beaver Moon
name comes from several Native American tribes, like the Algonquin, and early Colonial Americans. It celebrates the time of year when beavers finish preparing for the winter ahead and begin sheltering in their lodges. The hardworking beaver is one of our favorite Tinkergarten "creature teachers" and kids can learn so much about our natural world from them AND big life lessons like
persistence and grit
!
The moon also marks other seasonal changes we see with winter just around the corner. It's known as
kaskatinopizun
("moon the rivers begin to freeze") to the Cree people and the
white moon
in China. Our friends in the Southern Hemisphere, however, are approaching the spring and November marks the
flower moon
in South Africa!
You can find the names of moons in many places and we like
this list
for the range of cultures it includes.
Sense the World Around You:

Slow down to notice the world around you
. The new
Beaver Moon
falls as we prepare to say goodbye to October and greet the new month. The air may be getting cooler and many plants and animals are preparing for the winter ahead! Talk about the new
Beaver Moon
this week and go on a noticing walk with kids in your yard, neighborhood or local park.
Notice the colors, the smells, the creatures that share these spaces and the sounds you hear— fall is here! If it helps, use our
Welcome Walk activity
as a guide. Welcome older kids to build a photo slideshow or create art to capture things that are changing in your biome.

Embrace the Longer Days:
The shorter days and early darkness of fall is here. Slip into your PJs and take a stroll before bed and as you walk, notice the early darkness and, if you can catch it, the moon appearing. Or, if you have a window that can see the sky, turn out all of the lights and sit and gaze out as the night sky begins to appear.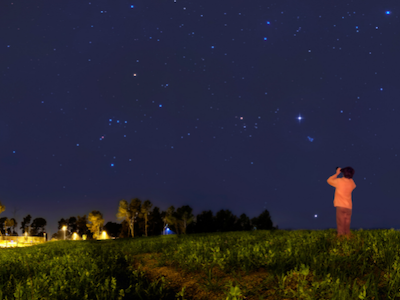 Behold the Sight:
Full moons have a humbling, awesome beauty, but the tiny sliver of a new moon is gorgeous in its own delicate, almost-can't-believe-it sort of way. Be sure to behold it and wonder how it makes you feel and what it reminds you of.
Watch the Moon Grow:
Then, make a habit of watching each night to see how it grows, waxing its way a bit more each day. The
Beaver Moon
will become full and reach its peak illumination on November 8th. Compare the moon each day to the image below. Where does the moon belong in the chart? Watching how the moon changes is pure celestial magic!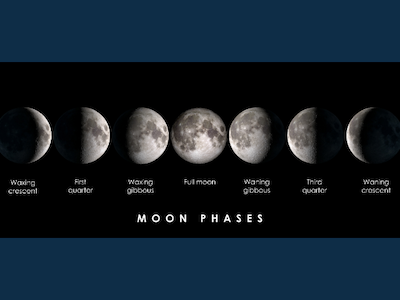 Why is this activity great for kids?
The new moon is a monthly invitation to slow down, look up and really connect the wonder of that glowing rock in space with the changes we see in the world around us.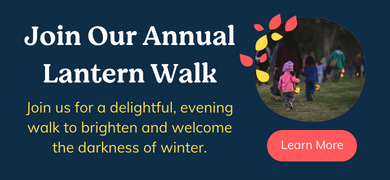 Try a Free Class
Two class formats: try a free In-Person session (where and when available) or try Tinkergarten Anywhere, our on-demand product available anytime.
In either format, a certified Tinkergarten Leader will teach a Tinkergarten lesson and inspire your kids to play.
Sample the additional activities and resources families get each week to keep kids learning outside at home.
Become or Recommend a Leader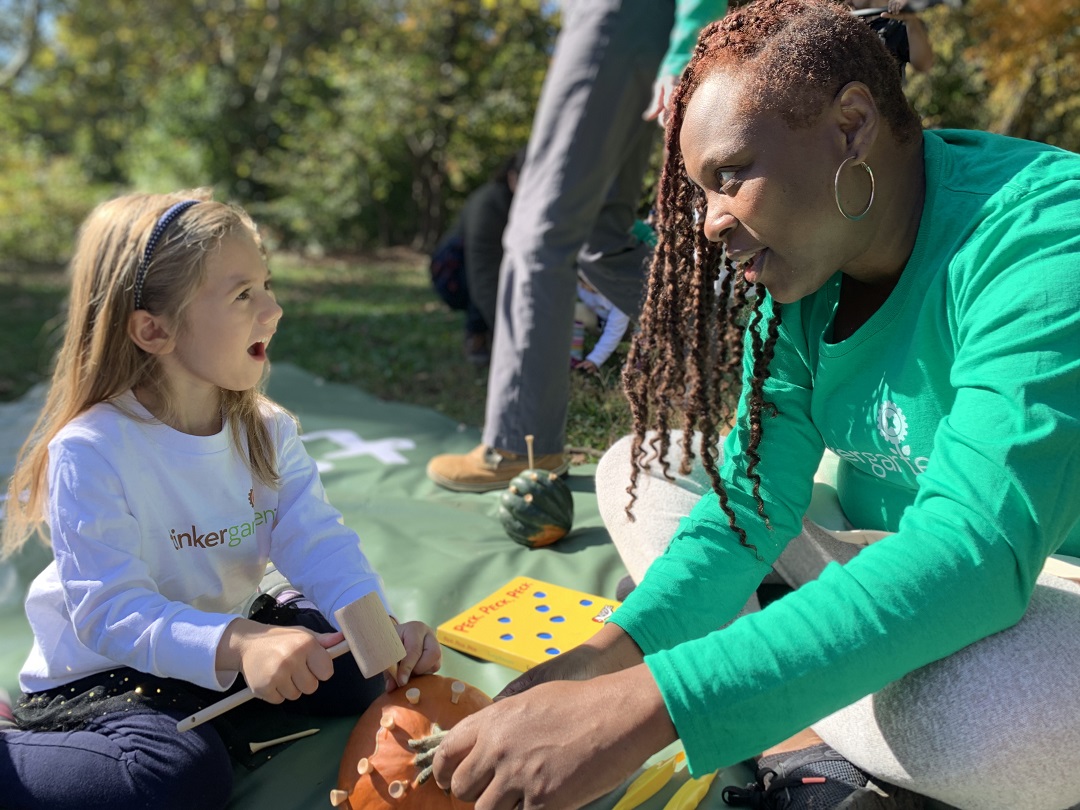 Help us bring Tinkergarten to your community.
Recommend people you think would make great Tinkergarten Leaders.
Maybe that's you!
Earn a $100 gift card to Amazon if your nominee becomes a Leader!