Giving thanks is a practice that our children -- actually, all of us -- can benefit from year round. Not only does practicing gratitude make us more thankful, but it has other positive effects as well—effects that can help kids feel more centered and focused and persist through challenges. This fall, we share one of our favorite ways to nurture a practice of giving thanks for all we are grateful for. Here's how to make a gratitude pumpkin:
The Guide
Introduce your pumpkin:
Bring a pumpkin or gourd into your play space and ask kids, "Do you know what this is? It's not just a pumpkin- it's a gratitude pumpkin! We can write and draw all of the things we are thankful for on this pumpkin!"


Decorate your pumpkin:
Invite kids to personalize their pumpkin with paint or glue nature treasures onto it to make it special.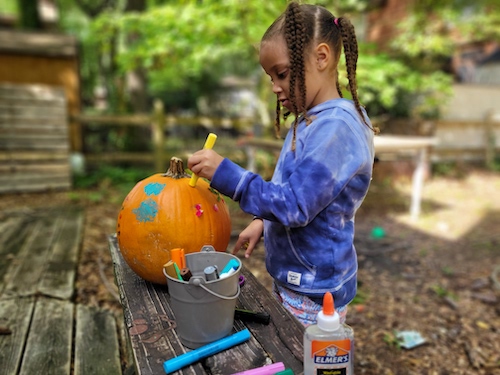 Brainstorm gratitude:
Wonder, "What are the gifts from nature that you are thankful for? What special objects are you thankful for? Who are the people you are thankful for? What do they do for you that you feel thankful for?"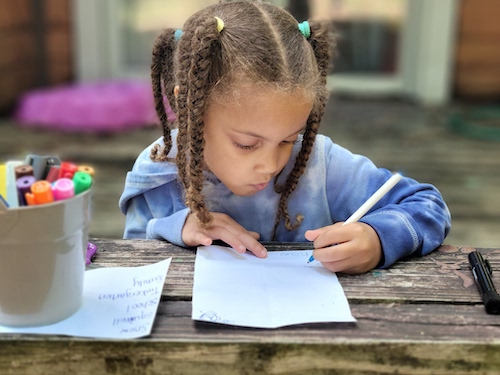 Create your gratitude pumpkin:
Use a marker to write down your child's ideas. Welcome them to draw some of their gratitudes on the pumpkin, too.


Display and add:
Display your gratitude pumpkin in a visible spot in your home. Make it a part of your mealtime rituals to look at the pumpkin together, read some of the gratitudes and even add more ideas for what your family is most thankful for.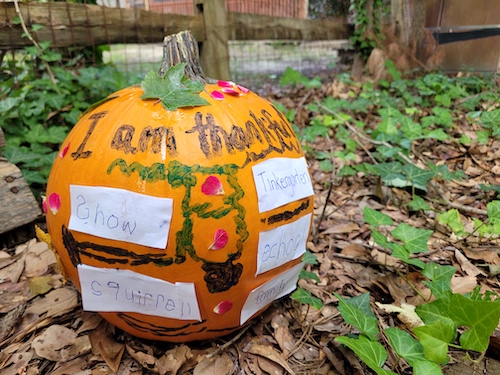 Want more ideas like this?
Why is this activity great for kids?
Science shows that people who make noticing, feeling and showing gratitude a part of their daily routine experience a
host of positive effects
. Gratitude can not only help you
sleep better
-- which is crucial for kids and parents -- but it can also help you feel
more positive emotions
and be a more compassionate and kind person. It may even help
boost your immune system
. Read more about the benefits of gratitude practices
here
.
Try a Free Lesson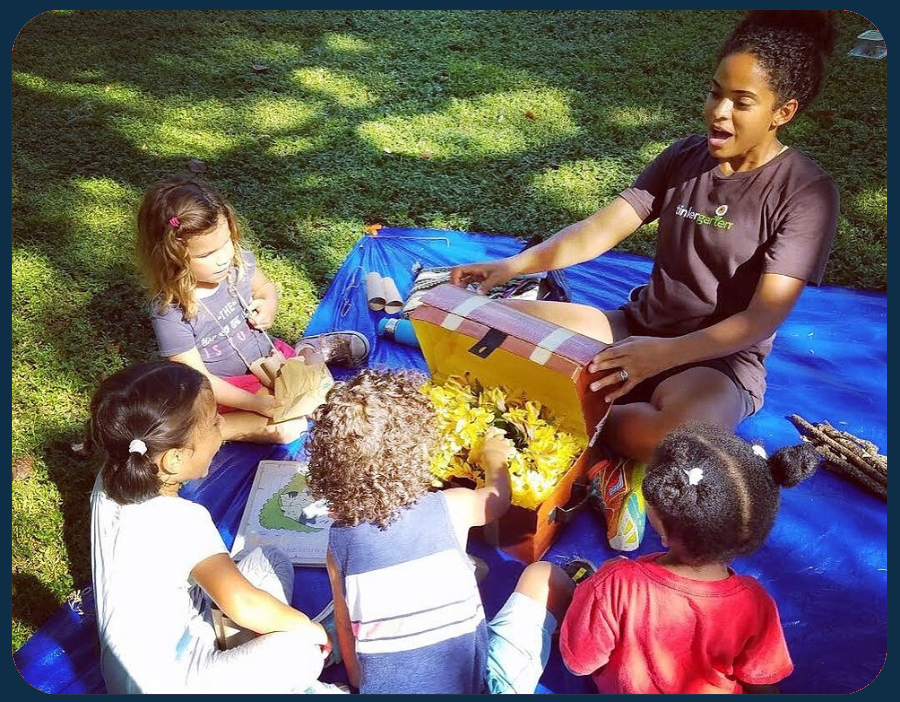 Tinkergarten for Teachers
Teach Tinkergarten in your community or classroom!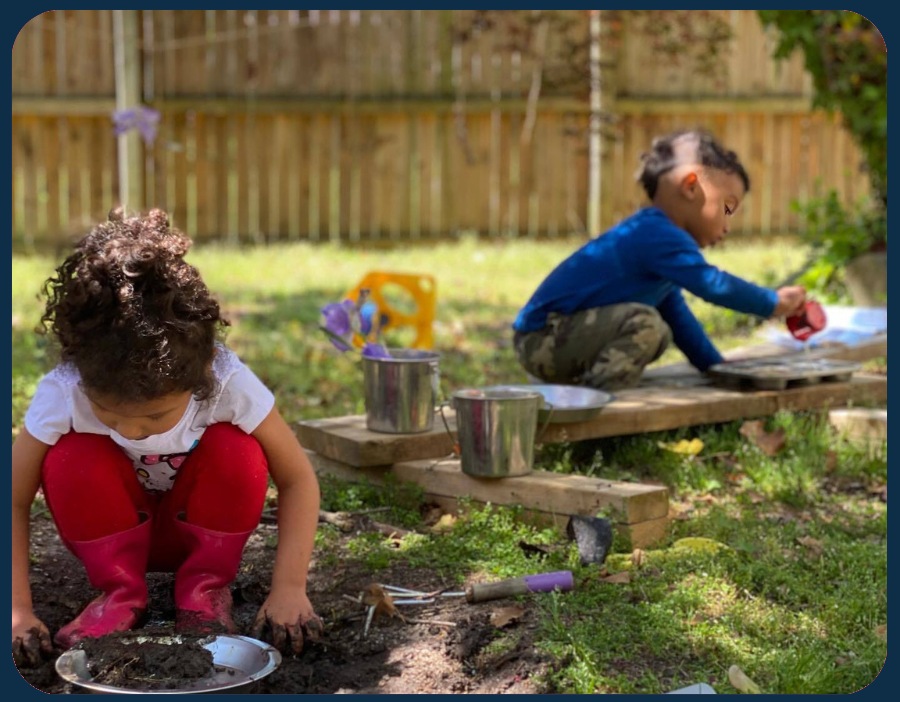 Tinkergarten Anywhere
Enjoy Tinkergarten as a family anytime, anywhere!