Giving thanks plays a prominent role during the fall holidays, but it's a practice that our children (really, all of us) can benefit from all year. Genuine gratitude for the gifts that nature provides, when cultivated over time, translates directly into a lifelong calling to protect our planet. Here are some of our favorite ways to help kids express their gratitude for the Earth.
The Guide
Prompt thinking.
What are some amazing things about the Earth? What are some of our favorite gifts and treasures from the Earth? Then wonder, how can we celebrate and show our thanks to the Earth? Let kids share their ideas and follow their lead, offering support with gathering materials as needed. Or, try some of the following ways to help kids connect with and show gratitude for our planet.
Host a party for the Earth:
Hosting a birthday party for the Earth has become one of our favorite Earth Day traditions, but this activity is a blast for kids any time of year. Whip up some nature treats for your Earth party. Make a
nature curtain
to decorate for your celebration. Invite kids to create a special present to gift the Earth. Read the full DIY Activity
here
.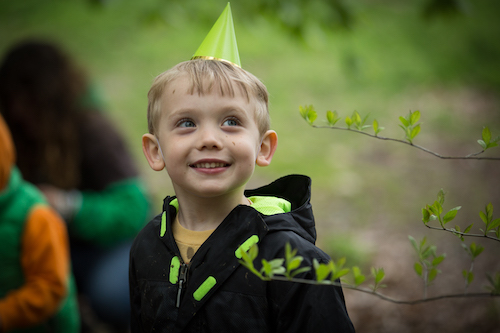 One bag of trash:
Bring a bag and some gloves and invite kids to help you clean up your favorite green space together as a gift to the Earth. Read the full DIY activity
here
to get more ideas on how safely involve kids in cleaning up green spaces.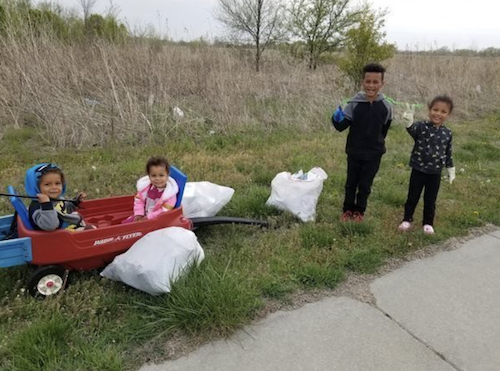 Befriend a tree:
Trees hold great meaning in human's lives and give us a sense of place. Find a tree to love in your yard or park. Give it a name based on its best features (We still treasure our "lumpy bumpy tree"). Get to know it as you feel its bark, lay in its shade, and climb on its limbs. Collect its fallen fruits, leaves and sticks, and see what you can make out of them. Thank the tree for the raw materials, as you show her what you've made with her loose parts. Read the full DIY activity
here
.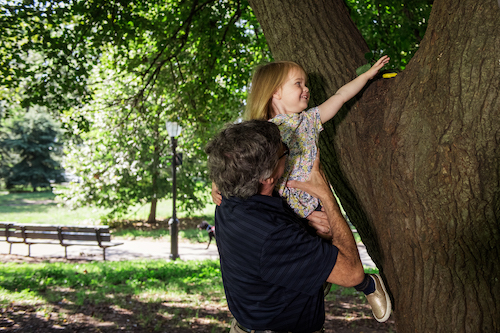 Thank you art:
Use treasures from nature to create a thank you card for the Earth. Arrange or glue objects from nature onto paper to make a collage. Or,
create your own paint
from berries, spices and leaves.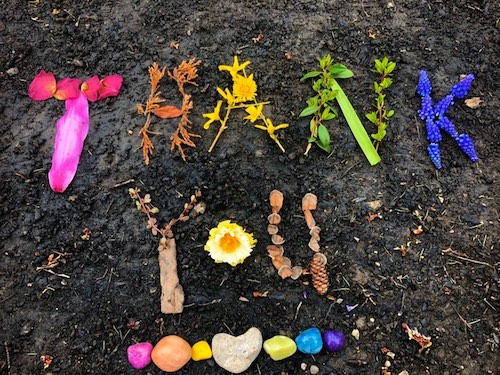 Community Nature Display:
Make a community nature display in your park or neighbrohood to invite others to appreciate the many gifts that the Earth provides. Collect nature objects and make a display or design somewhere where others will find it. Leave additional nature objects nearby so community members can add to the design too. Read the full DIY activity
here
.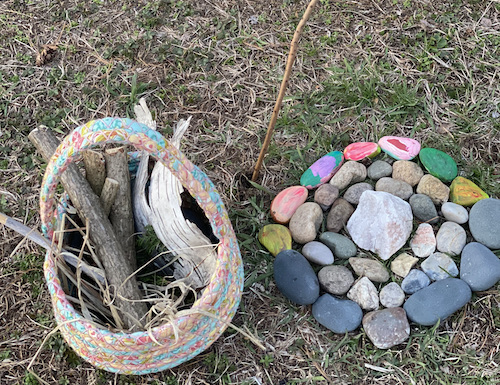 Cut out plastic:
Much of the plastic we use and throw away ends up in our oceans, and animals like sea turtles can mistake the plastic for food and get entangled in it. To help all of Earth's sea creatures, we can each find ways to use less or even no plastic at home. And, kids can really help! Start by exploring a variety of objects to help kids identify which ones are made from plastic. Then, go for a plastic hunt in your home and work together to brainstorm non-plastic alternatives. Read the full DIY activity
here
.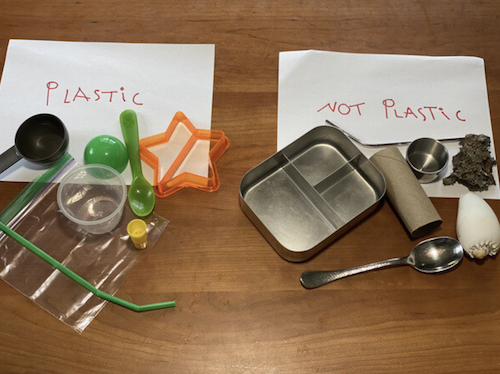 Be a water Protector:
Read our
Water Protectors DIY activity
to find simple ways kids and their grown-ups can take action to conserve water in their homes and make a positive impact on water supply in their community.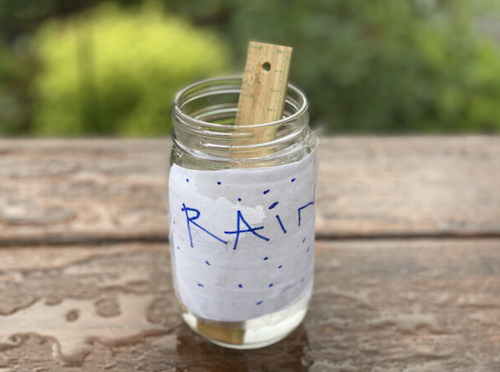 Why is this activity great for kids?
When we personify our Earth just a bit to throw the Earth a party, present it with gifts or acts of kindness, we activate kids'
imaginations
, build a sense of
empathy
and a greater, more personal connection to the natural world.
Try a Free Lesson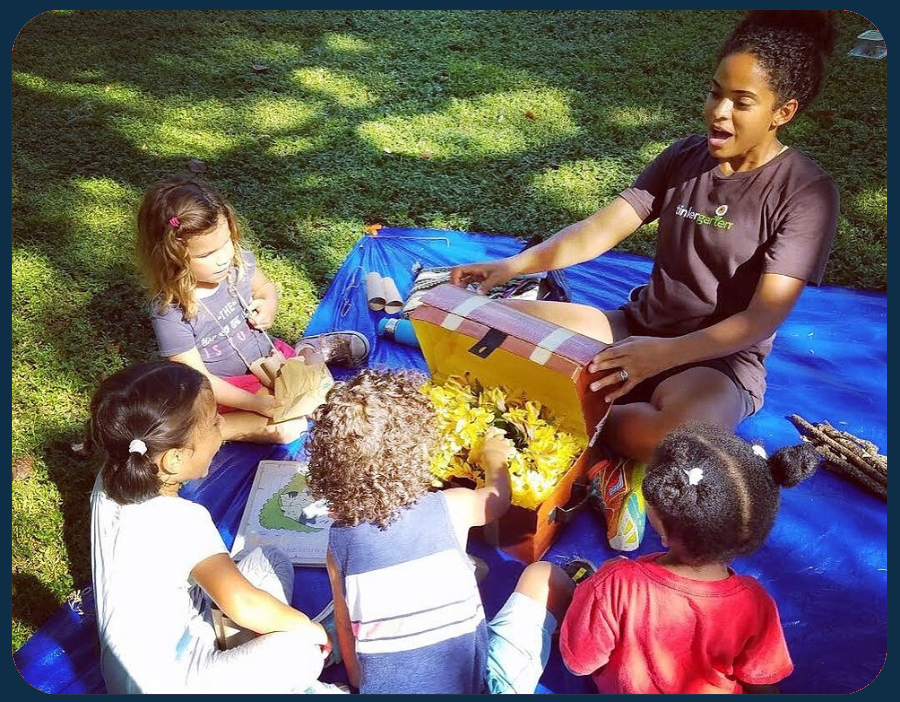 Tinkergarten for Teachers
Teach Tinkergarten in your community or classroom!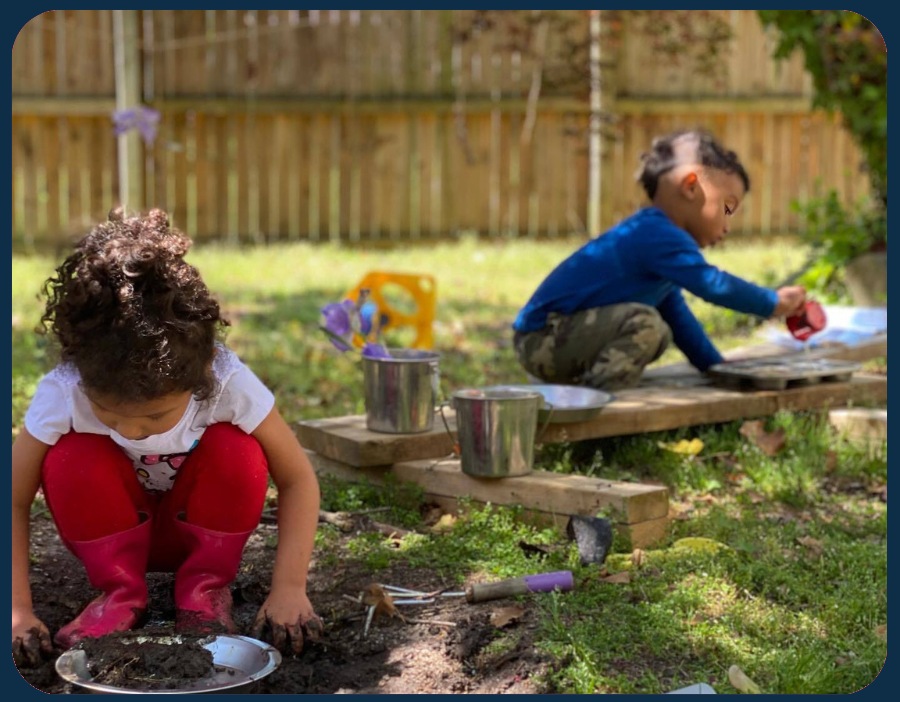 Tinkergarten Anywhere
Enjoy Tinkergarten as a family anytime, anywhere!