Much of the plastic we use and throw away ends up in our oceans, and animals like sea turtles can mistake the plastic for food get entangled in it. This World Oceans Day (June 8th), we can each find ways to use less or even no plastic at home! And, kids can really help! This activity is featured in our June Activity Calendar. If you do not yet have your free copy of the calendar, get it
here
.
The Guide
Find the Plastic—Help make sure that kids know what plastic is by exploring a pile of things that includes a mix of objects made of plastic and non-plastic materials. Talk about how plastic looks and feels if kids are uncertain about the differences. Welcome kids to sort the objects and give feedback so they can refine their ability to spot plastic.

Plastic Impact— Talk to kids about the impact of plastic on the ocean's creatures. Tap into your child's empathy by looking at photos of sea turtles and other ocean animals and talk about how these creatures often mistake plastic for food, which can make them very sick. Then, let kids know that they can help these creatures!
Plastic Walk—Take a walk around the house, searching for plastic. As you find each item, talk about, is this plastic we can do without? Can we use something that is not made of plastic? For things that are made out of plastic, agree to regift or recycle them to help make sure they do not end up in the ocean!
Look at Lunch—Food storage is often a place in which we use a lot of plastic. Skip the pre-packaged snacks and make your own snacks together. Or, buy a box of a favorite lunchtime snack and portion it out into reusable containers. As an alternative to plastic wrap or plastic snack bags, opt for eco-friendly options like beeswax wrap, cloth sandwich bags, glass or stainless steel containers and bamboo or stainless steel utensils. Involve kids in the process of purchasing eco-friendly lunch foods and/or in the process of preparing and packing lunches. As you do, talk to them about the choices you are making and invite them to help you problem-solve alternatives to plastic.
Kids vs Plastic—It's never too early to empower kids to care for the earth! The National Geographic Kids vs Plastic site has lots of information for kids about the effects of plastic on our planet as well as fun and easy activities that help kids create everyday items without the use of plastic.
Why is this activity great for kids?
It is never too early to teach kids simple, everyday ways they can be stewards of our planet. Kids today can't help but feel the concern we all share for our planet, so helping them to take action and to feel like they are part of a world in which others care and are taking action too can really help counter balance their worries. Plus, it teaches kids to exercise
compassionate empathy
—that ever important ability to put empathy into action!
Try a Free Lesson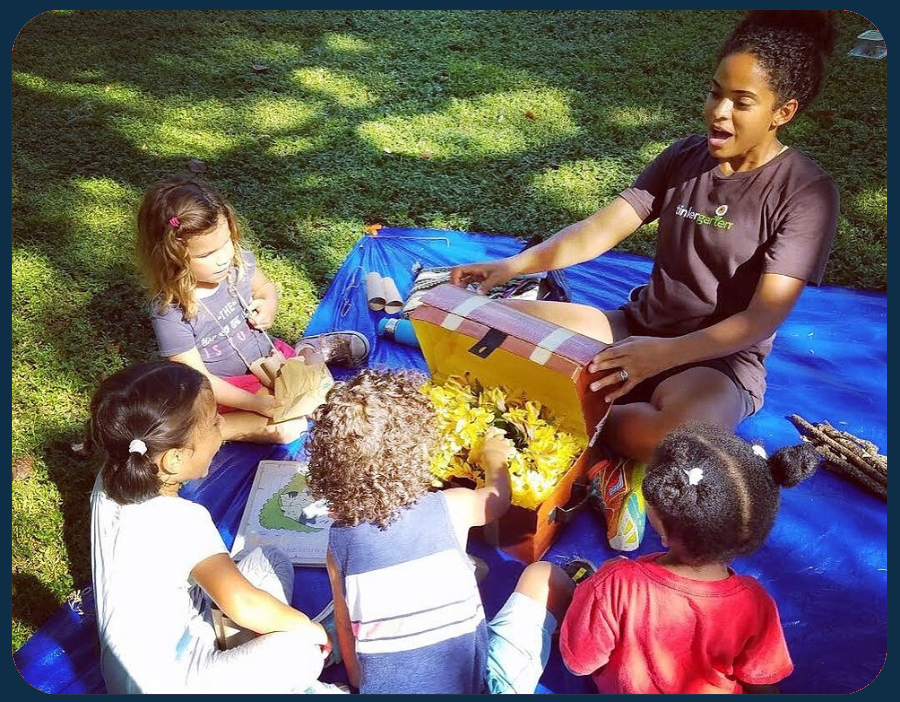 Tinkergarten for Teachers
Teach Tinkergarten in your community or classroom!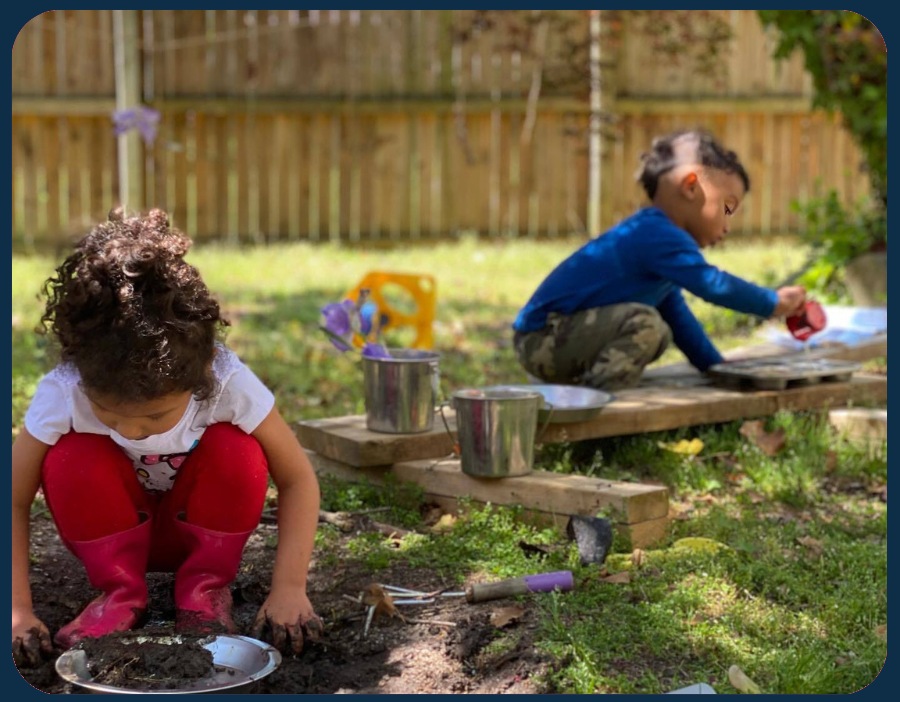 Tinkergarten Anywhere
Enjoy Tinkergarten as a family anytime, anywhere!