Welcome to our Wonder Book List! As kids across the US kick off a new school year, we are thinking a lot about the power of wonder—and how we can help kids preserve wonder as they grow.
What is wonder? Wonder has been described as a childlike passion to know and explore—an innate drive that runs even deeper than curiosity. It's being present, noticing, questioning, searching, discovering and experiencing awe. Wonder sparks joy, keeps us thinking critically and questioning and even makes us more empathetic. Wonder may just be the key to kids' agency, discovery, connection and wellness!
Fortunately, the natural world abounds with wonders for us to discover, marvel and ask questions about. The right story can also lead kids and grown ups alike to more wonder. To follow are our books and stories that do just that. Enjoy! And no need to keep this list wonder your hat—the more we all spark, the better. Email us if you have stories that inspire wonder for you, too!
Books & Stories for Kids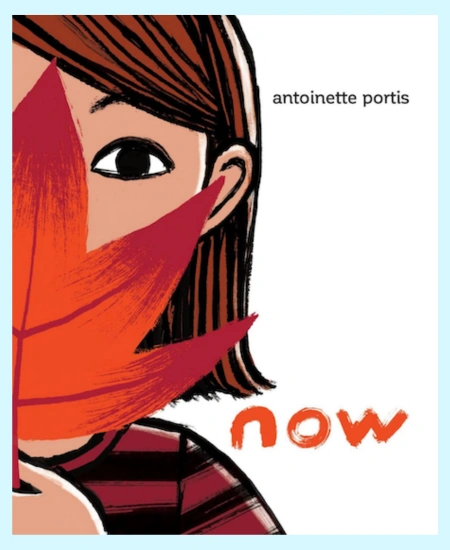 Now by Antoinette Portis
An important part of wonder is being present and open to new experiences and new ways of seeing things, and Now is a perfect way to attune your minds to the present moment. Read this book to take a tour of all of a child's favorite things, then head outdoors to find sources of awe and joy right in front of you, right now. Curious about this marvelous author of books like Now, Not a Stick and Not a Box (three Tinkergarten favorites!)? Read more here.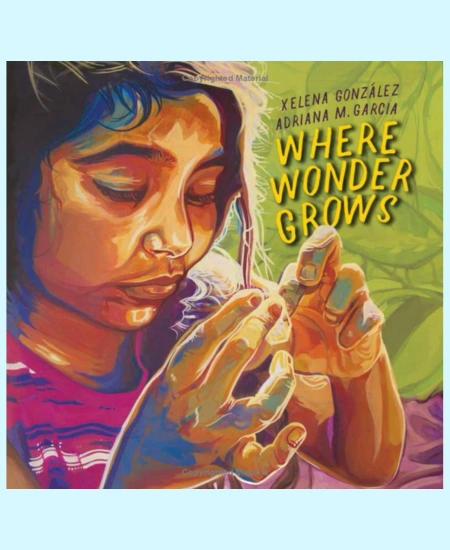 Xelena González (Tap Pilam Coahuiltecan Nation) and Adriana Garcia's combination of beautiful verse and enchanting murals invites readers into a backyard garden and opens up the universe to us. This award-winning book about nature, family, and traditions features two children exploring a special collection of natural treasures (rocks!) with their grandmother. The story offers a beautiful reminder of how all of the nature that surrounds us holds special meaning, stories, ways of knowing and sources of wonder.
This book is also celebrates the deeper, sustaining connections we can feel to one another and to the ancestors who came before us, when we remember as Gonzalez shared with NPR, "there is this rootedness, this connectedness that our ancestors may know and maybe they don't know. But we can always access that because it's nature and... we're a part of it." Watch Xelena González read and talk more about the book as part of the National Book Fair at the Library of Congress.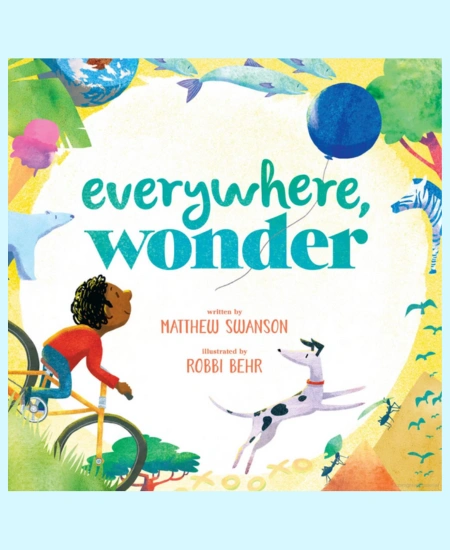 This incredibly touching book offers a marvelous primer for wonder-hunting. It reminds us that we each have our own wonder stories made up of the marvelous things we notice each day. Best of all, the book celebrates both the grand wonders we can only imagine and the small ones that hide right in front of us.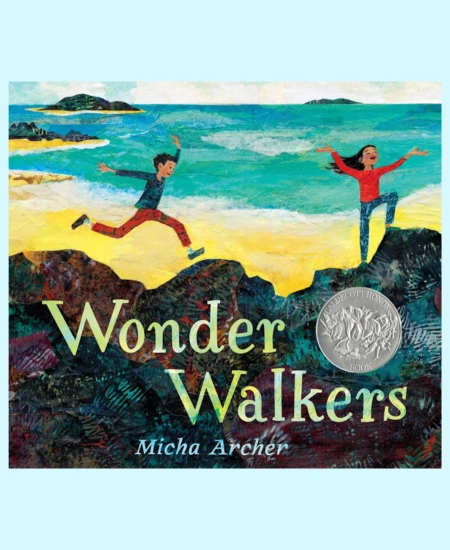 Wonder Walkers by Micha Archer, Ana Osorio, et al.
Come along on a "wonder walk" with two children as they notice and ask questions about the natural world. Then, head outside to discover the wonders that abound in nature where you live.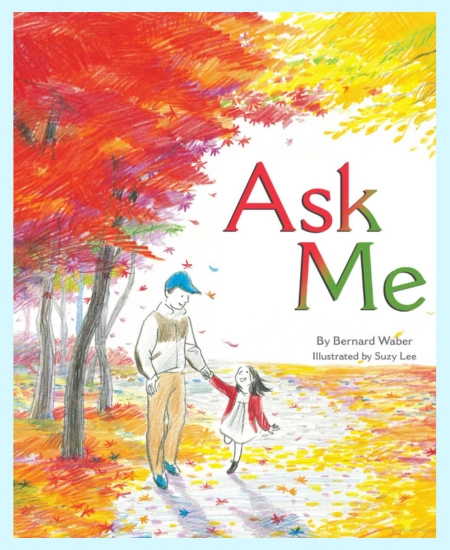 Ask Me by Bernard Waber
One way adults can help kids strengthen their wonder muscles is by giving space, time and trust to allow for questions and for curiosity to flourish. In this heartwarming story, a father and daughter take a walk through their neighborhood, asking questions about all of the things they notice along the way.
Want a related, slightly more humorous take on the many questions kids ask?! Watch Curiosity Check out this Just Between Us Grown Ups series.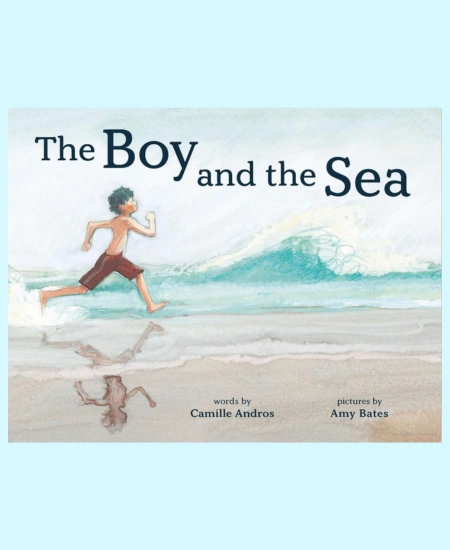 Special places and memories can evoke a sense of wonder and joy, just as the seashore does for the child in this story. Throughout his life, he returns to the seashore beside his home to experience awe, ask questions, dream and imagine. Read this story with kids, then wonder together about a place or setting that is special to your family.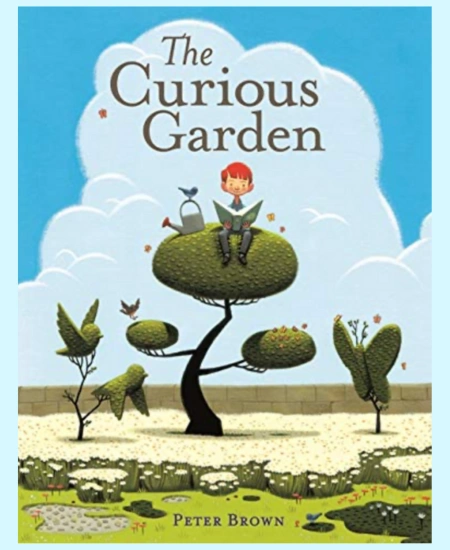 A child notices a curious patch of green growing in an otherwise gray city. How did the garden get there? Where might it like to go? What would it need to grow and thrive? He decides to take care of it and watches with wonder as the garden spreads and transforms the city into a green world.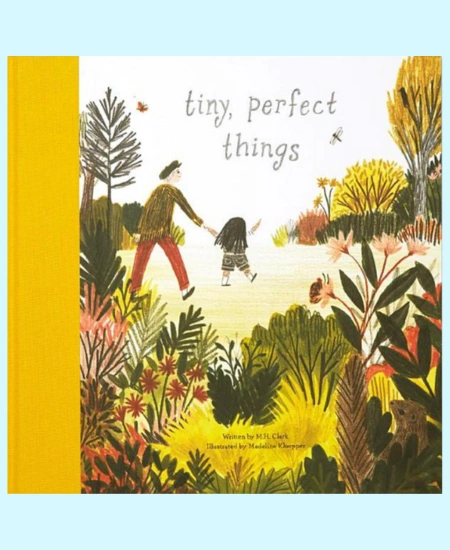 The tiniest things around us are the easiest to miss, but if you look closely, are really quite extraordinary. In this story, a child and their grandfather take a walk around the neighborhood to discover all of the tiny, perfect things waiting to be found.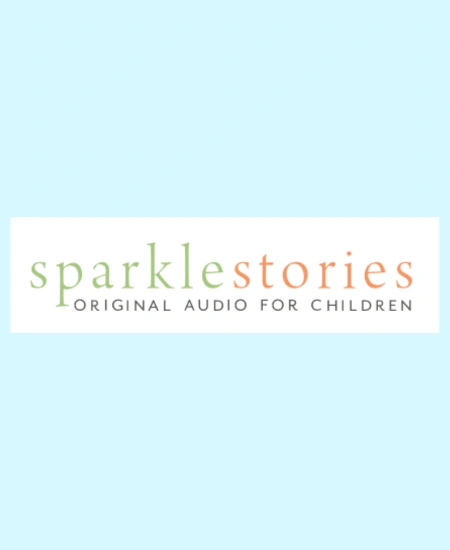 Enjoy this collection of wonder-inspired audio stories and activities compiled just for Tinkergarten from our friends at Sparkle Stories! Use these stories as a jumping off point to explore the marvels of the natural world and discover the wonders that lie within each of us! Or, sign up for a 10-day free trial to enjoy unlimited stories from our inspiring and talented storytelling friends.
Books for Grown Ups
To explore the power of wonder even more, explore these books for grown-ups. They'll definitely benefit the kid(s) in your life because they can also inspire YOU to hone your own wonder-capacity and move through the world experiencing and promoting more wonder.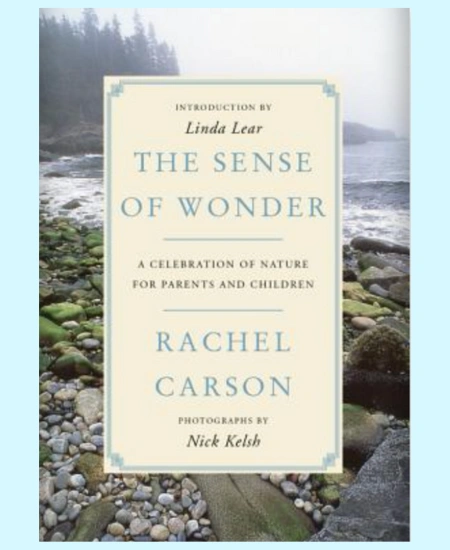 "If a child is to keep alive his inborn sense of wonder, he needs the companionship of at least one adult who can share it, rediscovering with him the joy, excitement and mystery of the world we live in."—Rachel Carson
Rachel Carson was a groundbreaking environmentalist with a personal commitment to introducing young and old to the wonders of the natural world. The Sense of Wonder is Carson's account of her outdoor adventures with her young nephew, noticing through his eyes and her own the immense beauty to be found and the power of discovery.
Frank Kiel describes wonder as "a drive to explore, discover and understand. It is a joyous, even euphoric, activity that increases feelings of agency and self-efficacy while at the same time instilling a sense of well-earned humility."
Keil goes on to remind and warn us that young kids engage in wonder so naturally, but yet this capacity for wonder nearly always fades with age. Read this book to better understand the habits of mind and ways of wondering that can enable all of us—kids and adults alike— to retain a sense of wonder for the long haul.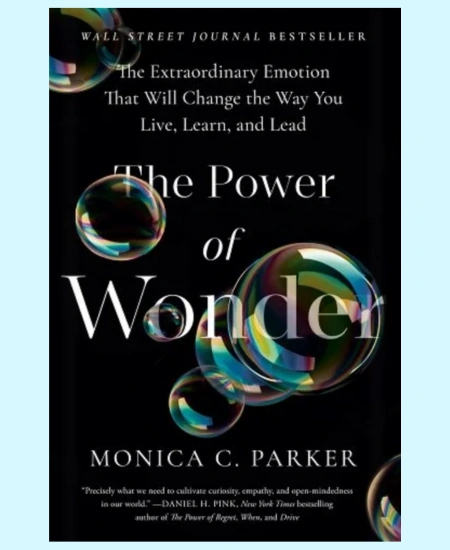 In this marvelous book, Monica Parker breaks down the nuanced process of wonder into a framework of a wonder cycle. Read more about these steps to spark ideas about ways to boost wonder with others in your life, especially with kids you love and teach.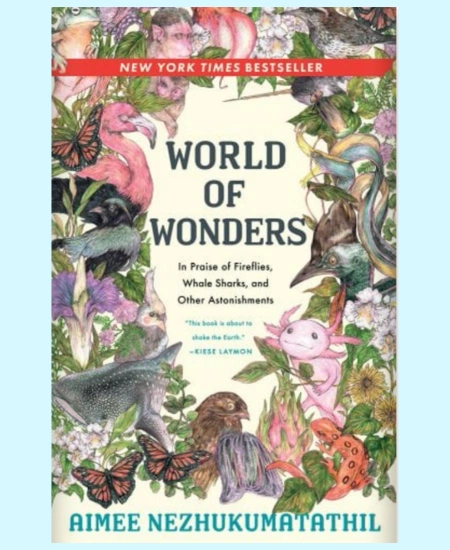 In every one of the places Nezhukumatathil has called home, she has discovered beauty and joy in the natural world, even in the most strange and fearsome of creatures. In this book, Nezhukumatathil reminds us that if we are to truly find joy, we must stay curious and open to learning.
What Sparks Wonder for You?
Have another story you'd recommend as a wonder-bringer? Let us know at support@tinkergarten.com!