Age: 0 to 8+

Time: Under 1 hour

Materials: Ice molds, muffin tins or other containers; food coloring or liquid watercolor paints; water; small sticks; light colored bed sheet or fabric; Sky Color by Peter Reynolds.

Skills: Creativity, Curiosity, Sensory
Two of the most common sources of joy are nature and bright colors. Even though winter can feel like a drab time, the gorgeous skies of winter sunsets offer both! Take time to slow down and behold the winter sky. Then, welcome kids to use colorful, frozen "pops" and a plain bedsheet or cloth to create their very own gorgeous winter sky.
This activity is featured in our January calendar.
Click
to get your free copy and sign up to get a fresh, new calendar each month!
The Guide
Set up:


Gather your food coloring, short sticks (4-5 inches) and either a muffin tin or ice cube tray.
Put several drops of color, then water, into each compartment. Mix well.
Put tin foil over the top of the ice tray or muffin tin.
Poke a small stick through the foil and into each compartment. This will freeze to form a stick.
Freeze for about 24 hours.
Take them out of the freezer or bring them indoors from the freezing cold, give them a minute to warm up, then pop them out into a bag or bowl that you can bring outside. Pack up your sheet and head outdoors.
If you have a copy of Peter Reynold's Sky Color, read it for inspiration before you head out or while you are outside.
Lay down wherever you are and behold the winter sky together. What do you see? If you could, how would you paint the winter sky? What colors would you use?
Wonder: How could we paint our very own winter sky?
Pull out your sheet and explore it for a while. Feel it. Hold it and wave it up and down.
Then, pull out your frozen color pops. Could these help us turn this sheet into our own winter sky?
Use the frozen pops as well as the objects around you (sticks, rocks, hands, feet, etc.) to help add color to your sheet "sky." Enjoy the process of discovering new ways to get more and more color onto the sheet.
When you're ready, shake off any extra frozen pop bits and hold up your sky. If there are enough adults, hold the sky over the kiddos.
Make it a point to behold the colors in the winter sky for days and years to come!
Why is this activity great for kids?
We often rush about and miss the amazing, colorful backdrop nature provides us in the sky—particularly in the winter season. Taking time to slow down and notice the sky not only connects us to the natural world, it exposes the world's immense beauty and sparks
joy
.
This kind of open-ended chance to transform ice and cloth into a sky also supports kids in
using multiple senses
, thinking
creatively
, collaborating, and
persisting
through challenges—all skills kids need to thrive!
Try a Free Lesson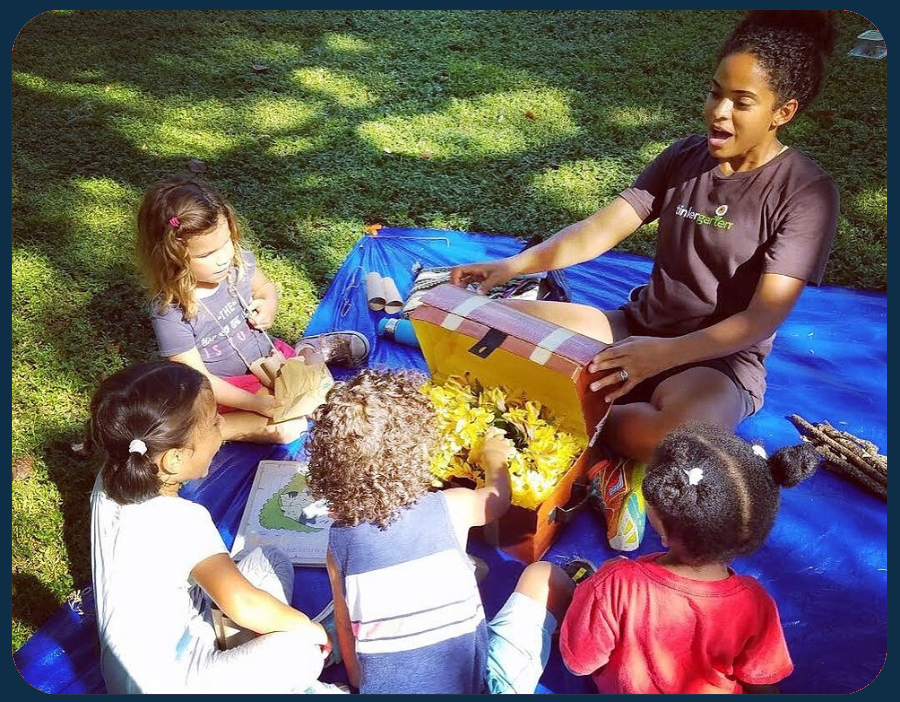 Tinkergarten for Teachers
Teach Tinkergarten in your community or classroom!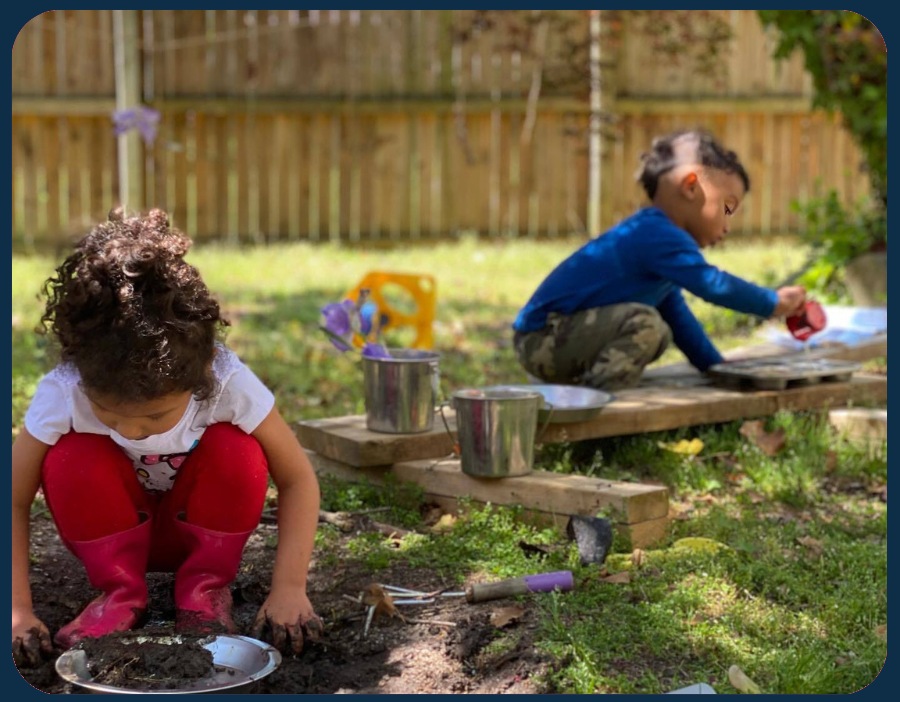 Tinkergarten Anywhere
Enjoy Tinkergarten as a family anytime, anywhere!