In many places, including Massachusetts where Tinkergarten is headquartered, October 10th is a holiday entitled Indigenous People Day. But, it's important every day to learn about and honor the past, present and future of Native American people who live and have lived on the land on which each of us spend our time.
To help all families do that, we share this series of steps you can take to learn about and include Native American History in your outdoor adventures. Enjoy and share what you have learned with others.
This activity is part of our September calendar of play activities—timed to coincide with National Public Lands Day and a resource we hope you can use year round. Don't have your calendar? Get a free copy at
tinkergarten.com/calendar
.
The Guide
Step 1: Who is native to your local land?
A great place to start is by researching which native people or peoples are indigenous to the land where you live. You can try using an app like
https://native-land.ca/
to enter your zip code and find out which Indigenous People live, or historically lived, in your area. You can let kids know that "We live on the ancestral home of" whichever people or peoples you discover.
Step 2: Learn more about People indigenous to your area.
If you don't know about those native to your area, do some online searches to find out more about the specific peoples. As an adult, make time to find out what happened to them and their relationship with the land, as so often forced relocation and harsh treatment displaced and diminished thriving communities and whole peoples.


Step 3: Focus on the present with kids.
For young children though, a great starting place is the present — using present tense and the thriving, vibrant cultures of today. Here's an example of how you can start this conversation with children. "Native people today, and all of (our/their) family and ancestors before (us/them), have always lived here on the land where our country is built. The Tonkawa tribe is from the land where we live."

You can also share with kids what you learn about the strengths, talents and unique ways of living of the people native to your area. In many places, the names of important places or natural features like rivers, mountains or even whole regions come from native languages that were spoken in the region, and the meaning behind these names can help us learn more about the land, too.


Step 4: Share.
Share a photo of the land on which you live with a caption that acknowledges whose ancestral home the land is. Or, create art to share that you are learning about the people who came before us on the land on which you live. This step is not only concrete for kids, but it spreads awareness to others about how we can learn more about and honor the native history of our land.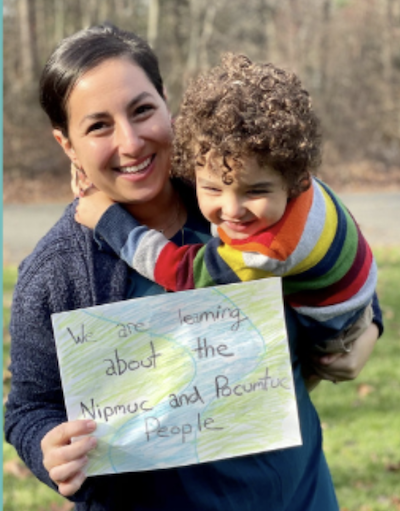 Step 5: Read books about Indigenous People.
Tinkergarten teammates,
Erika McLemore
and
Cholena Smith-Boyd
, and I collaborated to select
these beautiful picture books
to inspire learning. Erika is both Muscogee Creek and a citizen of the Seminole Nation of Oklahoma. Cholena is a member of the Shinnecock Indian Nation of Long Island, NY and the former Education Program Manager of the Shinnecock Nation Cultural Center and Museum.
Step 6: Keep learning!
Why is this activity great for kids?
It's never too early to help children develop a strong sense of their own culture as well as a genuine curiosity, awareness and respect for different cultures and people. Learning about how different people live or have lived also helps children take another person's perspective—a key component of empathy. Finally, when kids do confront either stereotypes about Native American People or learn the devastating history Native American People endured, they will have strong, positive and more fully formed understanding of these people and can better understand and commit to making sure that history is neither forgotten nor repeated.
Try a Free Lesson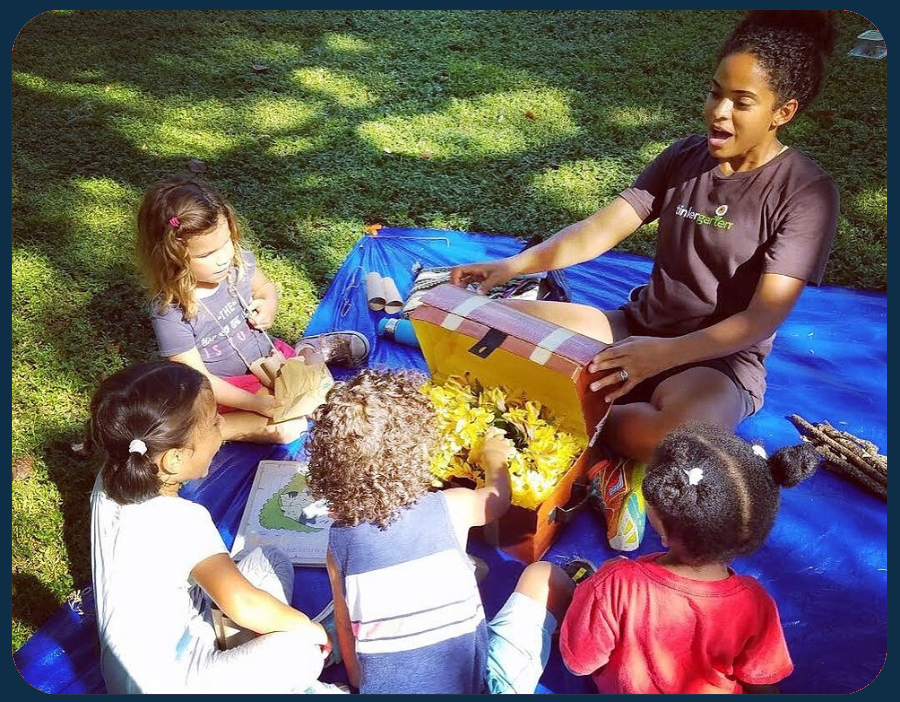 Tinkergarten for Teachers
Teach Tinkergarten in your community or classroom!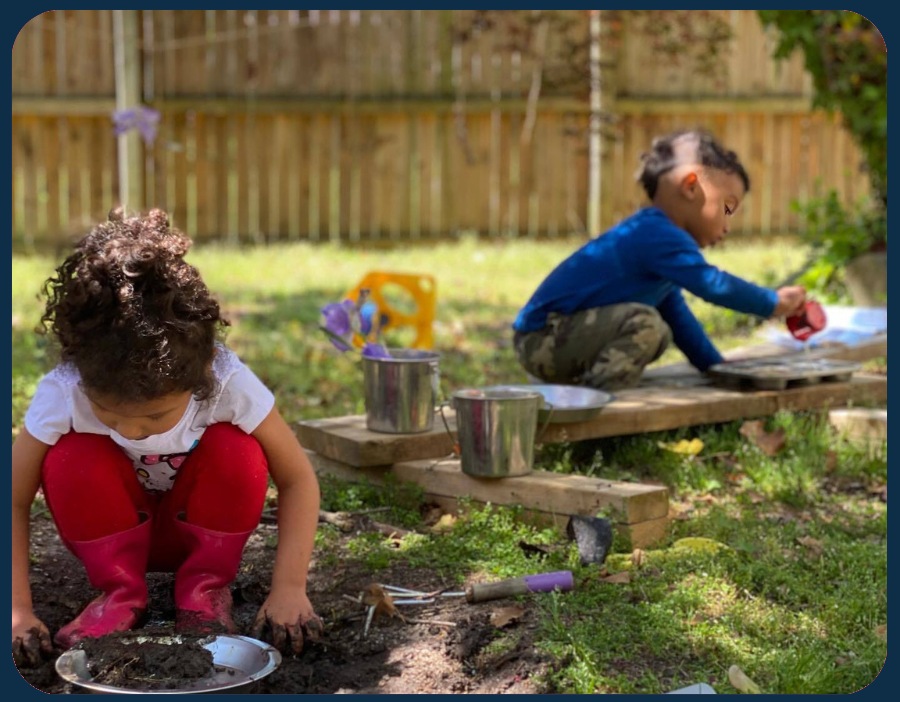 Tinkergarten Anywhere
Enjoy Tinkergarten as a family anytime, anywhere!