Age: 0 to 8+

Time: 1 hour+

Materials: water, dish soap, glycerin, baking soda or cornstarch, sticks, string, thumb tacks

Skills: Gross Motor, Sensory, Empathy, Science
There are few things more magical than bubbles. Perhaps the only thing better are GIANT bubbles. The good news is, they're not too hard to make! Enjoy making giant bubble juice and giant bubble sticks with kids, then head outside and have a blast making, exploring and chasing giant bubbles!
The Guide
Step 1: Make Giant Bubble Juice
Combine the following to make ~one gallon of bubble juice:
16 cups of water (room temp)
1 cup dish soap
2 tablespoons baking powder or cornstarch
3 tablespoons glycerin
Step 2: Make Giant Bubble Sticks:
Gather Materials:
Two long sticks. You can make them out of wooden dowels with eye screws on the end as well, but not necessary (e.g. ½" or 3/8″ dowel cut to at least 24 inches long).
String (or yarn - not twine).
2 Washers (about the size of a quarter)
Cut your string in two lengths. The length is completely up to you- you want it manageable for children but big enough to make large bubbles. The first string is longer (~6 feet) about The second string is shorter (~4 feet). You need not measure perfectly, and you can make smaller versions for kids to try. Just make sure the bigger string is around double the length of the shorter string.
Tie one end of the short string to the end of one of the sticks. Tie the other end of the short string to the end of the other stick.
Feed the washers onto the long string. This will help to weigh down the longer string, making it easier to form the big bubbles.
Tie one end of the long string to short string, close to one of the sticks. Tie the other end of the long string to the short string close to the other stick.
Step 3: Play with Giant Bubbles!
Head outside and pour your bubble juice into a bin or bucket. Let the yarn or string soak for a while before you play.
Make Bubbles!
Play! Just behold the bubbles. Move like them. Try to catch them, pop them, see them up close. Wonder how they form, float and move. Keep making more!
Give it an Empathy Boost: Bubbles are known to inspire joy in us. So, talk with kids about how they are feeling to give a natural entry point to talking about emotions—the foundation of affective empathy!
Why is this activity great for kids?
Bubbles are marvelous tools for awakening kids' senses and inviting creative, messy play.
Science has shown us that there are patterns to what make us feel joyful, including bright colors, stirring music, time in nature and things that are round. Playing with round bubbles is a perfect entry point to inspire joy and experimentation. Want to nerd out more about bubbles? Watch this TED Talk!
Although joy is something that we experience in the here and now, and may last mere moments, it impacts our bodies and our minds in lasting ways. Every time kids experience joy, the pathways in their brains that are dedicated to feeling this positive emotion grow stronger. The more our kids learn where to find joy, the more they can benefit. Read more.
Try a Free Lesson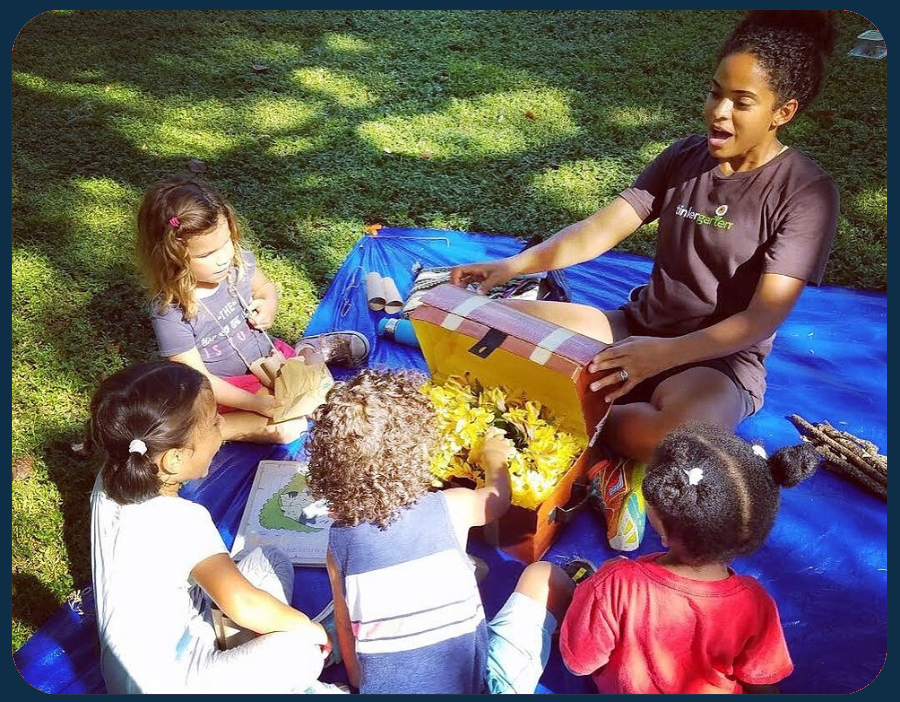 Tinkergarten for Teachers
Teach Tinkergarten in your community or classroom!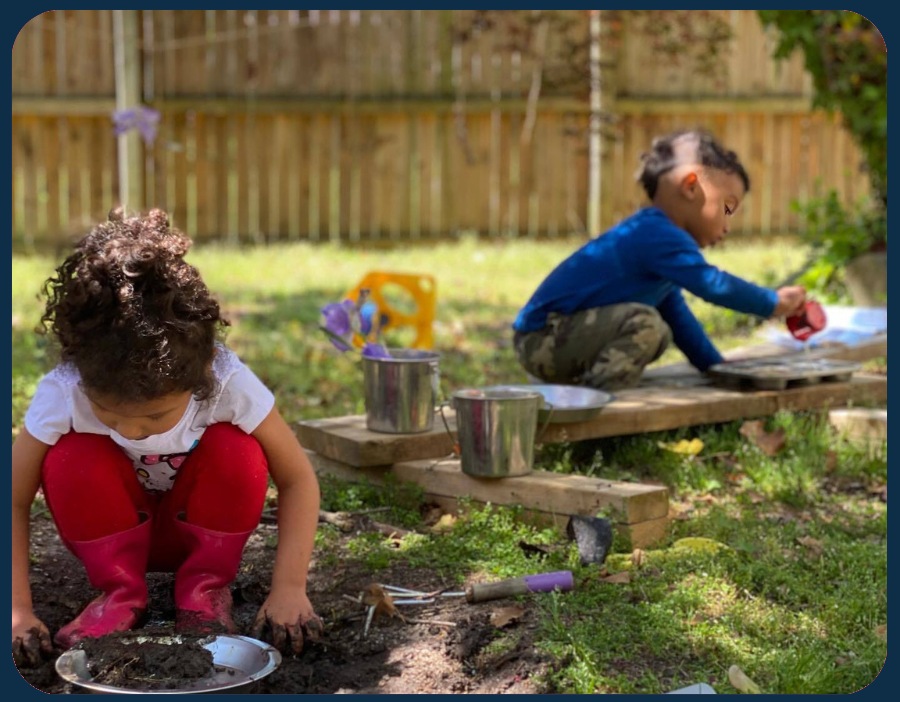 Tinkergarten Anywhere
Enjoy Tinkergarten as a family anytime, anywhere!