Age: 3 to 8+

Time: 1 hour+

Materials: bin or receptacle to hold water, recycled containers, duct tape, twine, scissors, water, (optional) nature treasures

Skills: Creativity, Problem Solving, Sensory, Science
In this activity, we offer kids an additional challenge in their water play as they use their creativity and problem-solving skills to build a water run using recycled materials. Here's how:
The Guide
Gather materials and find a spot for your water run: Gather an assortment of recycled materials of different shapes and sizes (materials with tube or funnel shapes are especially fun for this activity), scissors, and some tools kids can use to connect materials (i.e. duct tape or twine). Identify a good spot for your water run. If outdoors, set up near a water source or near a space where you can easily transport a bin or bucket of water. To support kids in being able to recycle and reuse their water supply, contain water in a kiddy pool, plastic bin or even a few large cooking pots. If play needs to happen inside, try the bathtub, shower or sink. Or, lay towels on the floor and place a plastic bin or cooking pot in the middle. Whether indoors or out, look for an area with a stationary object the water run can be easily attached to (i.e. a tree trunk, chair).
Make the Invitation: Show kids the materials you collected and say, "Do you think you could use these to build a water run to move water from one place to another?" Invite kids to share their ideas and share some of your own, too. Place a bucket, bin, kiddy pool or other larger container on the ground to collect the water that flows from the water run. Then invite your child to choose a recycled material to be the top of the run and offer support as needed to attach it to the tree trunk or chair with duct tape or twine.
Build the water run: Kids can then add and attach different materials, one at a time to build from the top of the water run to their water collector container. Let kids drive the process, but let them know you are available to support with collecting or attaching materials, or using scissors to cut holes in recycled containers.
Launch the water run: Once your child is satisfied with their construction, make a big moment of the "launch" of their water run. Count to three together, then share a "Hurrah!" as you and your child turn on the faucet or pour the first bucket of water into the water run. Watch what happens and let the water play roll!
Support and Extend Play: Got a leak? Encourage and offer support in problem solving how to make the water run more efficient. Search for some small nature treasures together and wonder how kids could use them to build "rides" or passengers to turn their water run into a mini "water park." Can bumper boats be made from pinecones? Could treasures become friends who would enjoy the rides? If you can, leave the water run up and add new materials over time.
Why is this activity great for kids?
Water truly is magical. Water offers endless invitations for play for all learners because,no matter how sensitive a child is to sensory input, water is simultaneously stimulating and calming making it an ideal material for sensory play. Building a water run from recycled containers is also a super way to support kids' creativity and problem solving skills.
Try a Free Lesson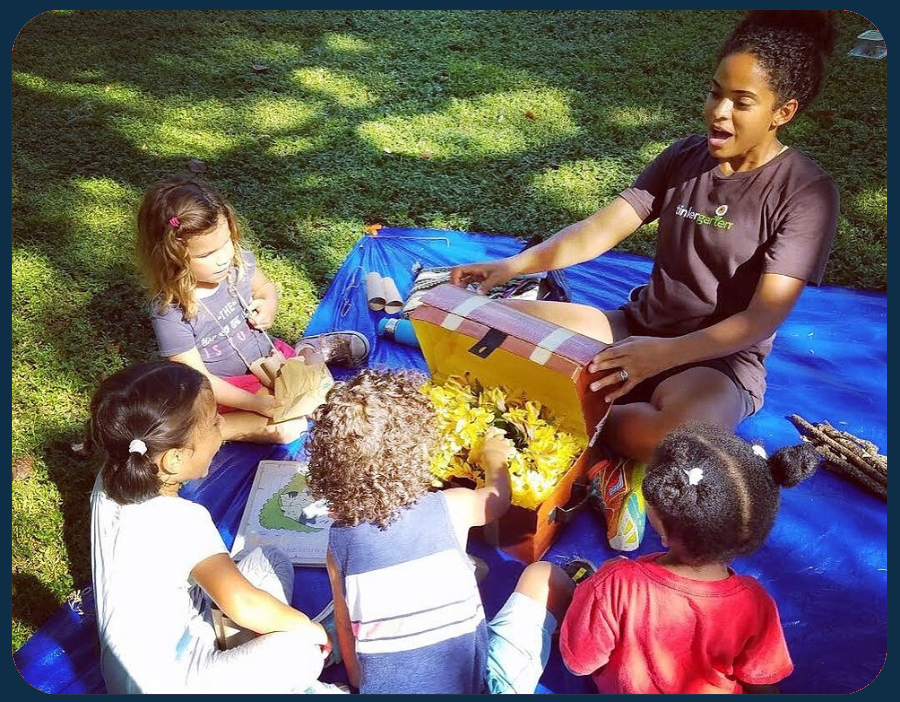 Tinkergarten for Teachers
Teach Tinkergarten in your community or classroom!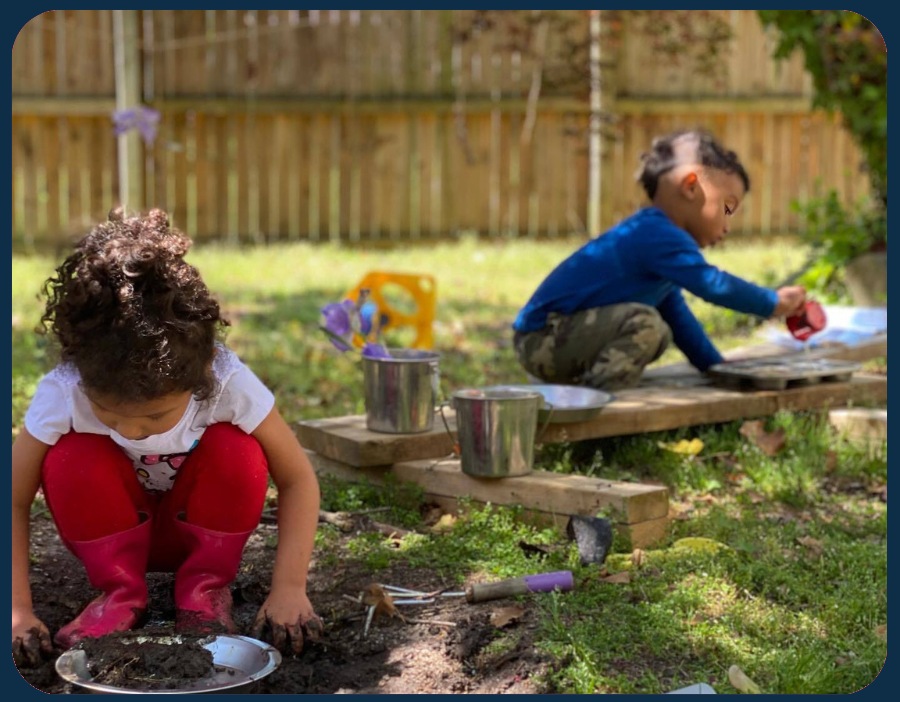 Tinkergarten Anywhere
Enjoy Tinkergarten as a family anytime, anywhere!