Some experts estimate that there are more than 2,000 species of bird in North America, and many of those birds travel long distances as they migrate with the changing of the seasons. These travelers burn tremendous amounts of energy, and they can really benefit when we put out safe sources of nutrition to support them on their way. We also get the benefit of being able to see, hear and learn about birds when they visit our offerings. As featured in our
May Activity Calendar
and in celebration of World Migratory Bird Day, we share these tips for how to safely support and feed feathered friends in your neck of the woods!
If you do not yet have your free copy of the May Activity Calendar, get it
here
.
The Guide
Learn about the birds in your area: Head outside with kids and look and listen for birds in your outdoor space. (Optional: Use cardboard tubes to make DIY binoculars!) The ideal time is early in the morning, but there are many times of day to try. Just try to avoid noon when birds tend to be the least active. Use an app like the Merlin bird identifying app created by the Cornell Lab of Ornithology to find out what kinds of birds you are seeing and hearing in your yard or local green space. Or, visit the Audubon Society site to learn more about birds and find birds in your area. Once you start, you'll want to keep learning more!

Offer out fresh fruit like oranges: Cut an orange in half and place it on a pole or on top of a fence for fruit-eating birds. You'll provide sweet sustenance for travelers like orioles, mocking birds, tanagers, and catbirds.

Consider a few feeders: If you can, get two or more feeders, each designed for a different kind of bird in your area and fill each with a different type of seed. Try to find seed that is best matched to a particular local species, too. Generic "bird seed," though often more economical, tends to include a lot of filler food that many birds do not eat (hence the loads of rejected filler under your feeder).
Hang feeders at different heights: If you have more than one feeder, hang each at different heights to support different species. This also allows species to spread out a bit, cutting down on the likelihood that one species will spread a parasite or disease to the other—something that backyard feeding can exacerbate.
Clean your birdfeeder: Because feeders can be a place in which disease is spread or in which mold can grow, you do want to clean your bird feeders periodically. Check out Audubon Society's 11 tips for backyard feeding for precise cleaning instructions and more!
Make your own feeders! Try one of our favorite DIY bird feeder activities to turn an orange or a pine cone into a handmade feeder full of nutrition and love!: Orange You Glad We Made this Feeder? Or Pine Cone Feeder.

Enjoy the birds! Marvel at the feathered friends you attract to your yard or balcony. Take photos and try to identify the birds using the Merlin app, or just share them with friends to share the bird love with friends. Share them with us too by tagging @tinkergarten or posting them in our Outdoors All 4 Facebook community!
Why is this activity great for kids?
Learning about the birds in your biome is a super way to get kids hooked on science and nature. Considering the needs of other creatures and doing something to meet those needs develops both
compassionate
and
cognitive empathy
. Finally, family projects designed around helping others are wonderful ways to reinforce both family and community values. Hurrah!
Try a Free Lesson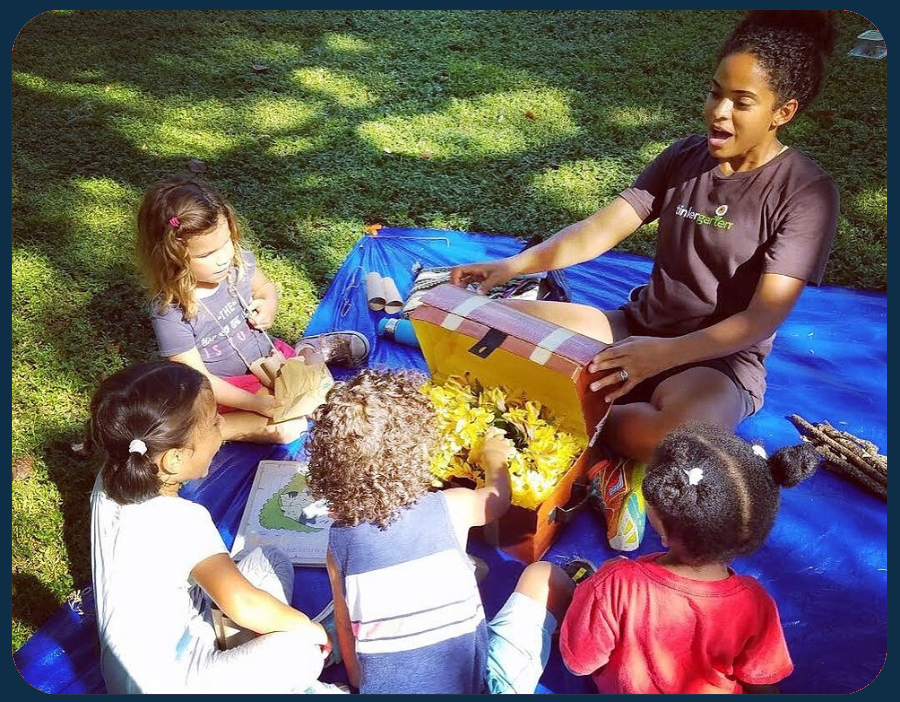 Tinkergarten for Teachers
Teach Tinkergarten in your community or classroom!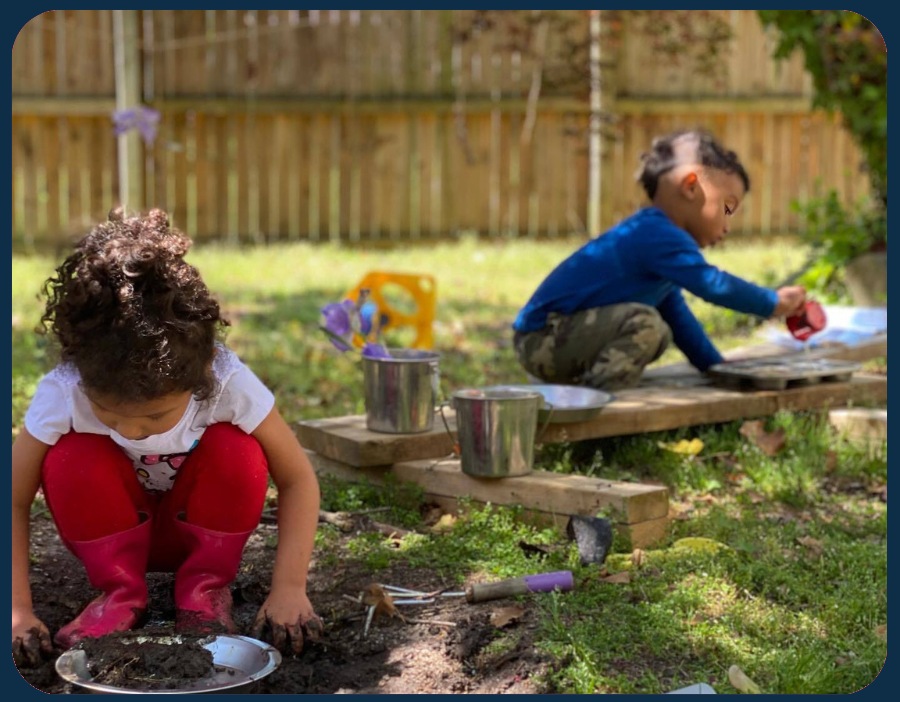 Tinkergarten Anywhere
Enjoy Tinkergarten as a family anytime, anywhere!