Fun Outdoor Kids Classes in Country Hills
Healthy, educational fun for toddlers, preschoolers and young kids. Outdoor activity-based classes in local greenspaces in Country Hills.
Tinkergarten's outdoor, play-based learning classes are the best way for kids to experience the great outdoors in Country Hills during Spring, Summer, Fall, and Winter. Tinkergarten helps families get outside to make the most of their kids' early learning years. Designed by education experts and loved by all families, our play-based outdoor curriculum guides parents and caregivers in raising healthy, confident, and capable kids. Through live, weekly sessions, a curriculum to extend the play at home, and a rich learning community, Tinkergarten makes purposeful outdoor play doable for every family.
Tinkergarten's outdoor activities and play-based learning help kids develop critical early learning skills like focus, persistence, creativity, problem-solving, empathy, and communication. All class activities are facilitated by a certified, trained, local leader and designed for kids ages 1, 2, 3, 4, 5, 6, 7 and 8. Try a free class, enroll in a class for the season, or start a new group by becoming a Tinkergarten leader (or nominate someone you think would make a great leader). Join the other families in Country Hills today to play and learn outdoors together!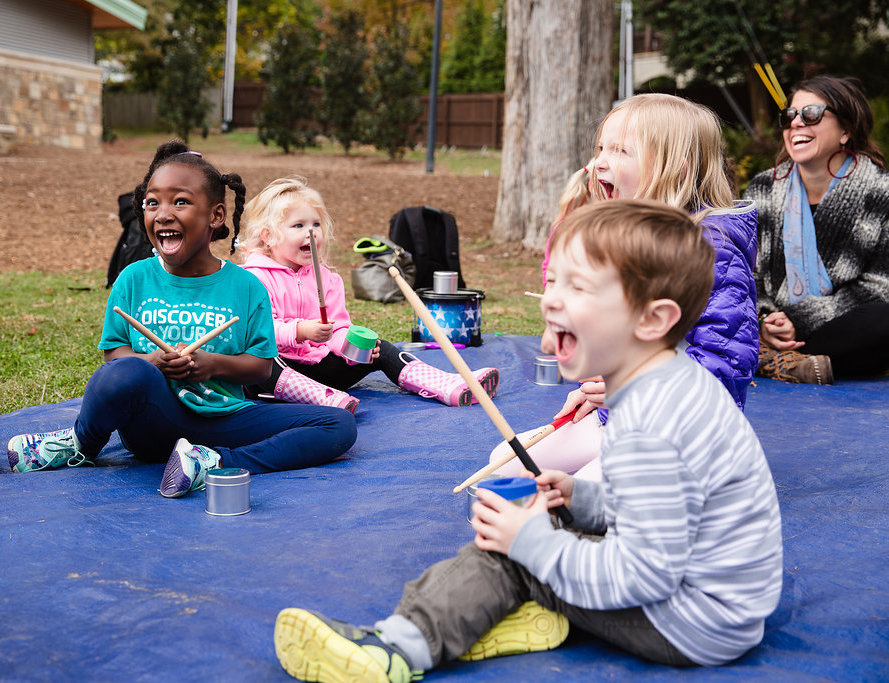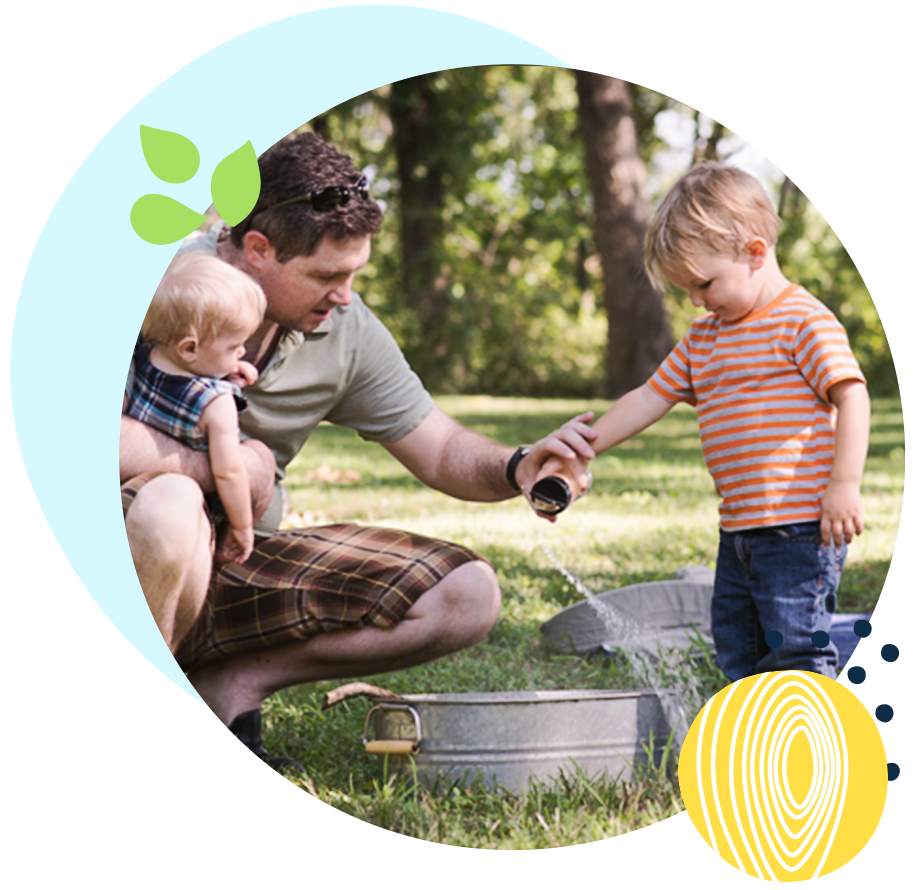 Try a Free Class
A convenient and super fun way to learn about our program, meet a Tinkergarten Leader, and experience how our classes work.
Enjoy a fun group activity with a certified Tinkergarten Leader.
Get a free sample activity guide to continue the play at home.
Learn about Tinkergarten's unique approach to learning.
Take advantage of either trial format: In Person (in a local greenspace) or Anywhere (on-demand, from any connected device).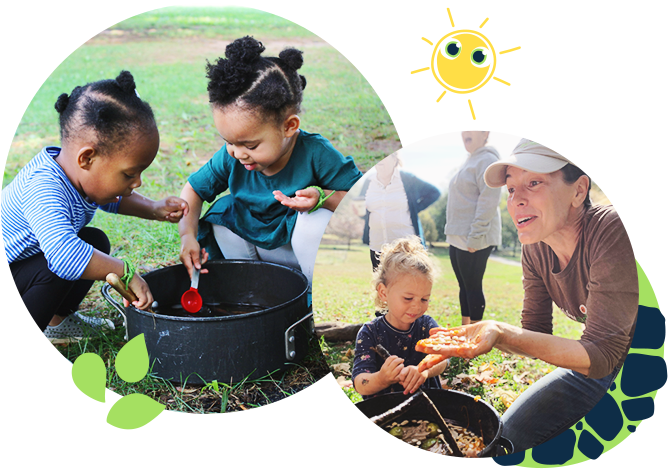 Help Kids Thrive
Live, weekly sessions, an at-home curriculum, and a rich learning community make purposeful outdoor play doable for every family.
Kids learn vital life skills, while grown-ups get the balance they need.
Time outdoors for the whole family's health, happiness, and connection to our planet.
Expert guidance to support your child's learning, every step of the way.
What Will Your Child Learn?
Our curriculum is designed to help kids develop 8 key skills. Skills build season after season while kids earn one-of-a-kind skill badges along the way!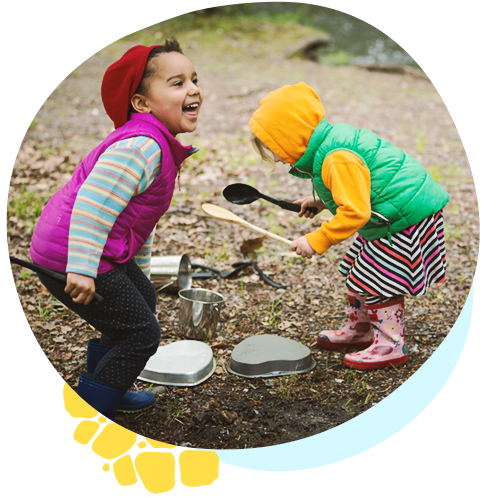 Our Unique Approach
For nearly a decade, we've honed our approach to helping kids become healthy, curious, capable learners.
Nature at the core. Outdoors is the classroom. Creatures are our teachers. Mud and sticks are our tools, and every lesson deepens kids' connection to nature.
Irresistible invitations to play. Each lesson is engineered as an invitation to play that kids simply can't refuse!
Open-ended, child-led. Kids learn best when they lead the way. Plus, we help grown-ups support their child's unique process.
Part science, part wisdom. Every lesson combines early learning science with timeless wisdom about nature and childhood. It's a magic combination.
What Parents Have to Say
Average session rating = 4.9 of 5 Guadalupe
Tinkergarten has been the best experience for my son. He gets so engaged, and I understand what he gets out of his play experiences thanks to the program materials.
Jessica
We've enjoyed learning new things each season. We've been doing Tinkergarten for three years now and it's still so engaging to our kids.
Brandi
Every lesson always inspires creative play for hours and hours after Tinkergarten ends. I love that Tinkergarten is research based and truly brings out childhood play! Keep up the amazing work!
Outdoor kids classes for 1 year old. Outdoor kids classes for 2 year old. Outdoor kids classes for 3 year old. Outdoor kids classes for 4 year old. Outdoor kids classes for 5 year old. Outdoor kids classes for 6 year old. Outdoor kids classes for 7 year old. Outdoor kids classes for 8 year old. Outdoor play-based learning classes. Outdoor activities for kids. Activity-based curriculum for kids.