Even though this team is all about playing outdoors, recent reports tell us we are currently living as an "inside nation." As Americans, we spend 90% of our time indoors. Recent studies have revealed that kids today spend 35% to 50% less time outdoors as compared to their parents, giving them the distinction of being an "indoor nation" generation.
Simply put, they're not getting time outside, but science says they need it. Study after study has shown that, when it comes to little kids, outdoor play is critical to cognitive and emotional development, as well as overall physical well-being. Time outdoors — and time to unplug and just play with our little ones — is also essential to our health as adults. But don't despair. The good news is that, in order to get these benefits, a family needs to spend just two hours outdoors each week.
Two hours sounds doable. But given the relentless demands and distractions we manage as modern parents, it can be hard to reach our quota some weeks. Daylight savings is the perfect opportunity to jump start spring and get on track. What better way to use that extra hour of daylight than to spend it as a family in the great outdoors? So, starting on March 8th (Daylight Saving Day) and continuing through March 31st, we're helping families make the most of longer days with special activity ideas, tips and free events.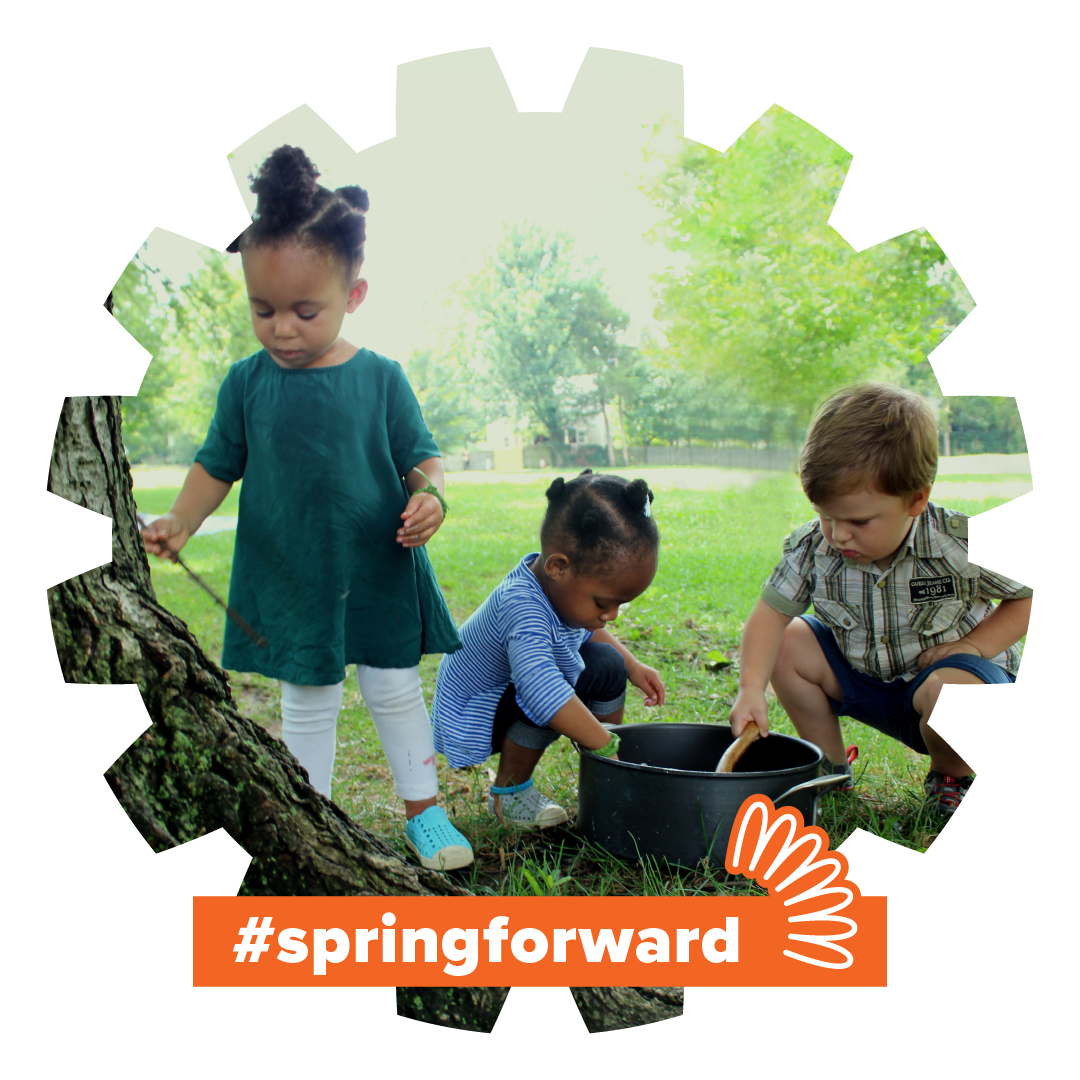 Visit tinkergarten.com/springforward to get access to:
Special Events
Starting March 8th and continuing through March 31st, we'll be hosting over 1,700 free events in celebration of daylight savings across the country. Find an event in your area and join us to get a taste of Tinkergarten class and #springforward.
Tips & DIY Activities
Download a #springforward parent guide with tips on managing the tricky time transition with your little ones and easy, creative ways to inspire outdoor play this spring.
Ongoing Education
Join our mailing list and continue to get more content on outdoor play, early learning and parenting delivered straight to your inbox.
Joyful #springforward!
We wish you and all families the chance to unplug and #springforward with outdoor play!