The cooped-up feeling every household is experiencing is natural. Whether we've been staying indoors because of living situations, work requirements, financial restraints or cold weather, we could all use a dose of the stimulating and healing powers of nature.
Even though there are days when we can't recreate the magic of hours spent outdoors, we can weave in nature's sensory elements and still get some of the real benefits. For example, research even tells us that simply seeing photographs of nature can have restorative effects.
Here are some easy ways to bring a little outdoors to your indoor play.
Play like you are in nature
Support sensory freedom. One of the best things about being outside is freedom. It's hard to recreate that within four walls, but we can designate a messy play zone to get kids a bit closer. The bathtub or shower stall is a perfect spot for this purpose—it's contained and makes it easy to wash everyone down after the play is done!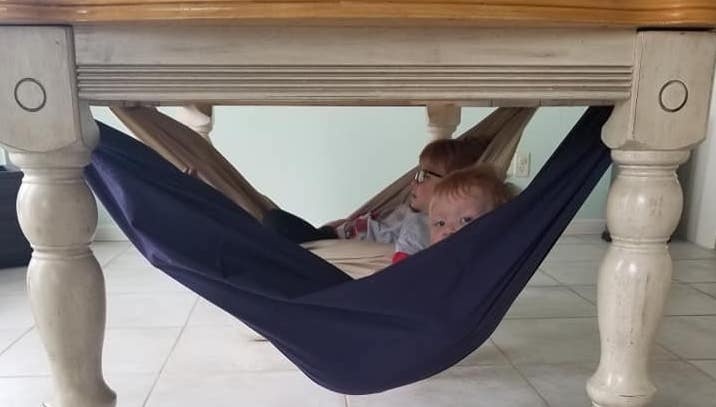 Play seasonal dress-up. If your kids are into dressing up, play dress up to match every season. Wonder together, if it were summer, what would we wear? Then set them loose in the closets to get outfitted. Once they're dressed the part, segue to pretend play. Use play-dough to make snow-people, imitate a spring shower with a spray bottle and an umbrella in the bathroom, use bed sheets to make summery hammocks to hang in, or scatter crumpled up, fall-colored papers on the floor to simulate crunching leaves underfoot.
Keep nature top of mind. Make nature the focus of play lessons and activities. Got clay? Make a forest or a spring flower garden. Got paint? Look outside and paint a painting inspired by the sky or weather each day. Listen to nature sounds and draw or paint whatever the sounds inspire. Use boxes and sheets to create a play space that connects you to nature. Imagine your fort is a lion den, a bird's nest or an underwater scene. Have fun playing lions, birds, fish or whatever animal superheroes your child is interested in. Sign up to get Tinkergarten at Home free DIY activities delivered to your inbox each week. They're simple, fun and designed for family learning from home, using only what you have on hand. Plus they're easy to do outdoors and include easy ways to bring them indoors.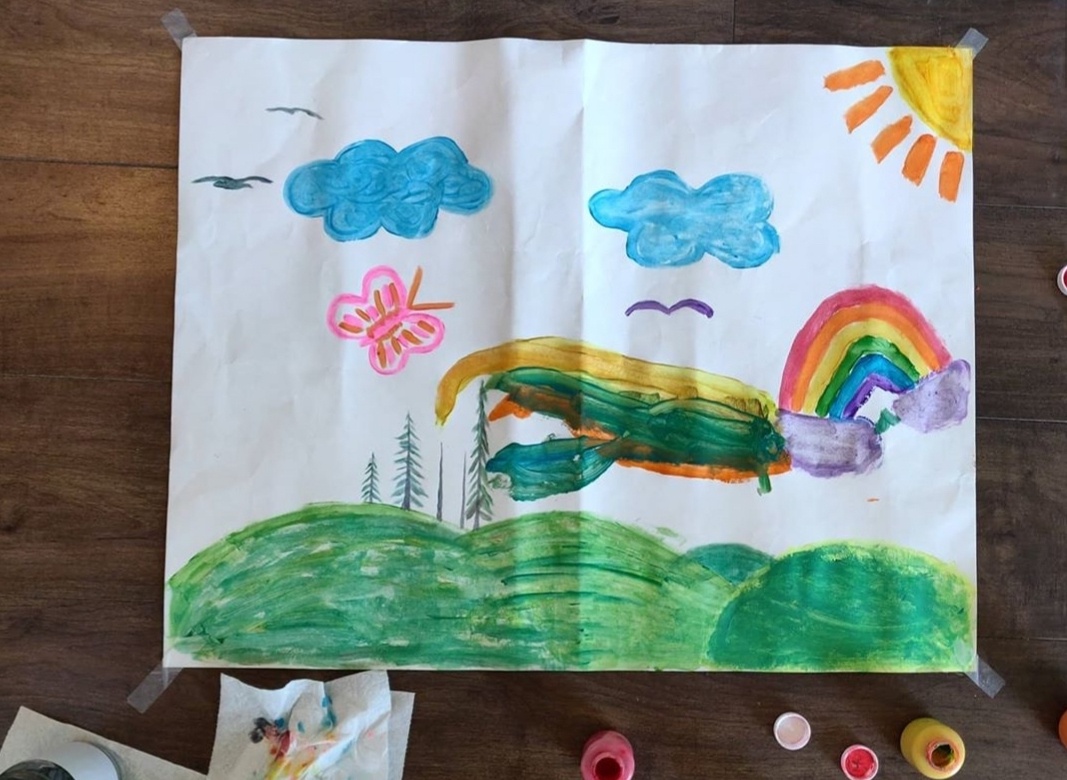 Add nature elements to your home environment
Play nature sounds. Research shows that nature sounds are highly relaxing for all of us. So, go ahead and play them in the background all day long to help bring nature indoors. Check out nature sounds apps on Google Play, Apple App Store, search in Spotify, or listen for free online at Calmsounds.
Import nature objects. If you can't play in the park, bring a few nature objects indoors. Just a few sticks, rocks, pinecones and leaves can offer kids the chance to feel, smell, see, hear and interact with nature. (If you can, make a plan to bring the treasures back to wherever you found them—you can still teach "leave no trace" when all this has passed.)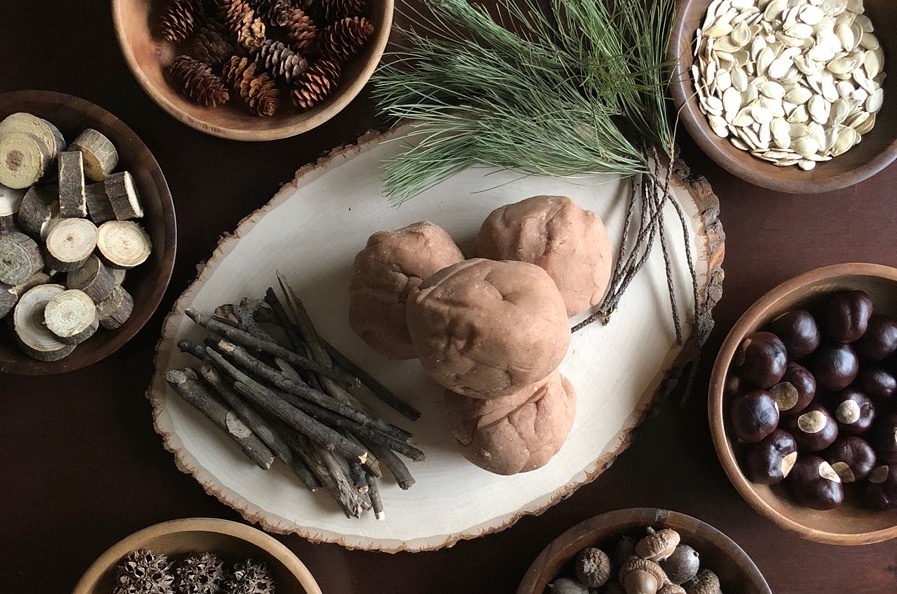 Give extra time to house plants. Our house plants are often overlooked. Involve the kids in caring for the plants and make time to gently observe, feel, smell and even chat with them. If you have a large plant, use objects from around the house to make a fairy or mouse house in the pot.
Borrow from the kitchen. Many of the items in our kitchens originate from nature. And, even though we all need to conserve food, you could allocate a little dried food for play before you cook it. For example, pour rice or dried beans into a large bowl and let kids scoop, funnel and even bury other objects for marvelous sensory play. Or, open up the spice cabinet so a pinch of this or a dash of that could become the next potion.
Show your kids images of nature
Turn screen time into green time. We all may need a little screen time these days, so use yours to immerse your family in nature scenes. There is a wealth of wonderful nature films for kids—and who wouldn't love to use screens to help our kids fall even harder for other animals and our planet? Remember, just seeing natural beauty will give kids benefits, too! Here are some helpful sources:
Even the most ordinary moments can be made special by infusing them with nature. And when we look back, our families will remember the little, sweet moments we managed to create no matter where we're spending our days.
Photos: Megan Bricker, Sarah Wilson, Apollo Liam