Valentine's Day is coming! Whether or not you are among the 51% of Americans who celebrate Valentine's Day (it does have a rather interesting origin story), this midwinter chance to stop and focus on love is a sweet moment to celebrate with kids—and one we really want to lean into this year!
It's also a pretty perfect way to connect kids to nature and boost their empathy. Each year, our family picks a new way to get outside and do a little something sweet for someone else. Thinking about what makes others happy helps kids learn to take another person or creature's perspective. It also builds the habit of showing that we care about each other. Both of these are cornerstones of lasting empathy.
With love to all of our community, here are four of our favorite ways to celebrate love and boost empathy with little ones: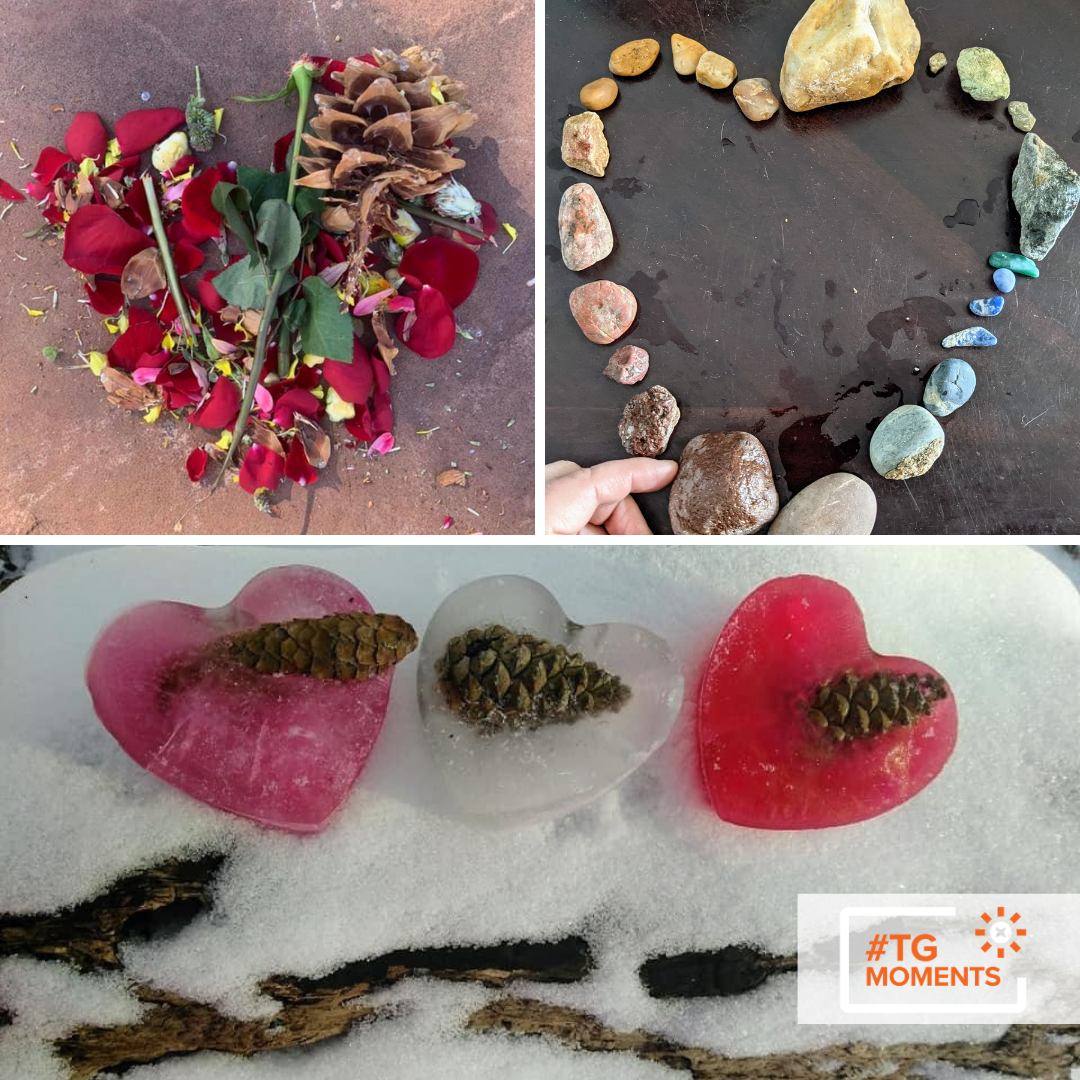 Make Shapes and Share the Love.
One of my favorite ways to teach kids all kinds of lessons is shape-making. It's simple: Take objects from nature and arrange them into familiar shapes like circles, squares, spirals or—for Valentine's Day—hearts! Shapes capture our attention and bring us joy, so when you make a shape on the ground, everyone who passes by can feel joy and love from you. To send valentines to loved ones and friends we can't see right now, take a photo of your shape and send it along with a love note! Read more about how to help kiddos of all ages make shapes. See the full DIY activity here.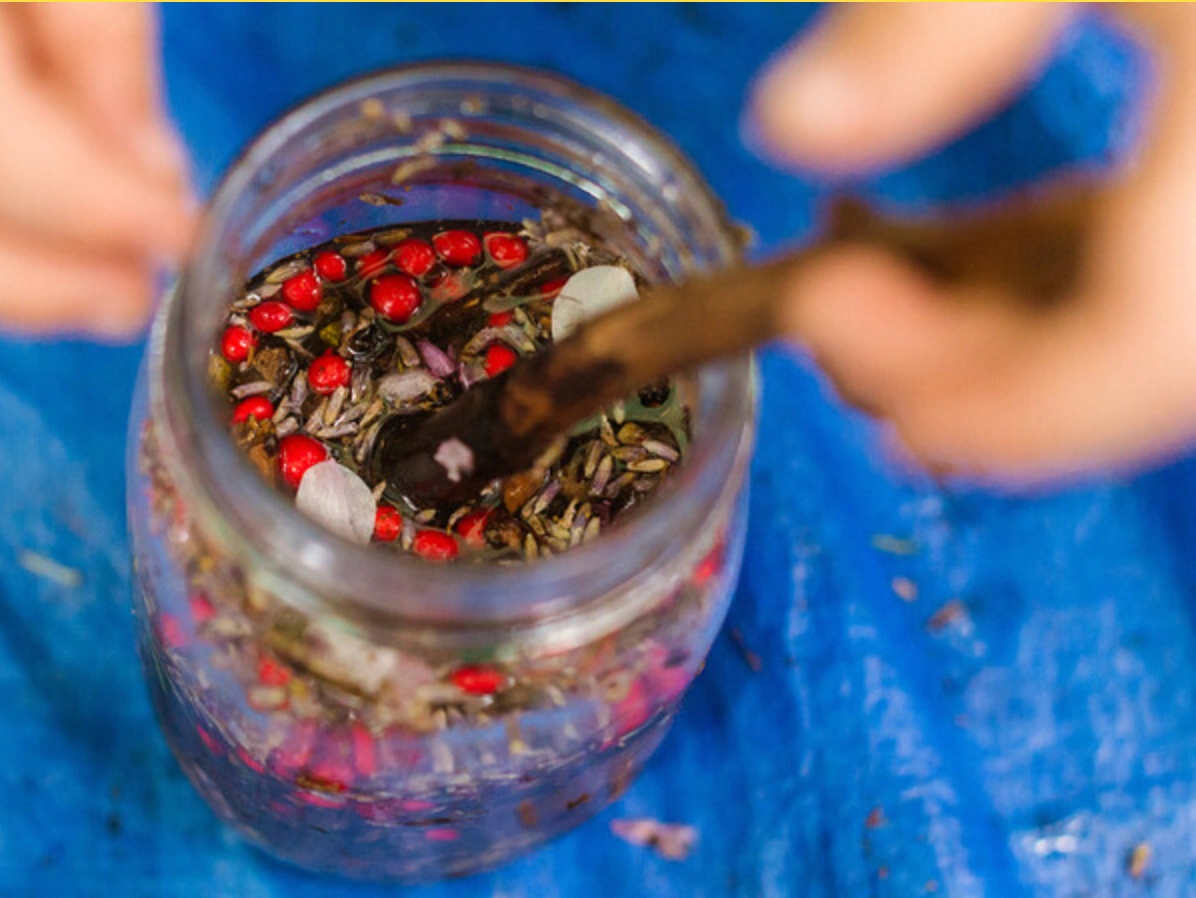 Make a Love Potion.
We love making petal potions in spring, but we often forget that winter potions are just as marvelous. Grab a jar, a little water and maybe a red ribbon for the holiday, and head outdoors to find your potion ingredients. For our friends in warm places, use the flowers and fresh green you have. Friends in chillier spots can bring dried leaves, grasses and, if you've got it, ice and snow! Add some wintery spices like cloves or cinnamon sticks to kick up the sensory experience (Psst...Cinnamon is even known to boost our moods, making it a perfect love potion ingredient!. Have a baby on hand? A cinnamon stick also makes a fabulous teether, too!)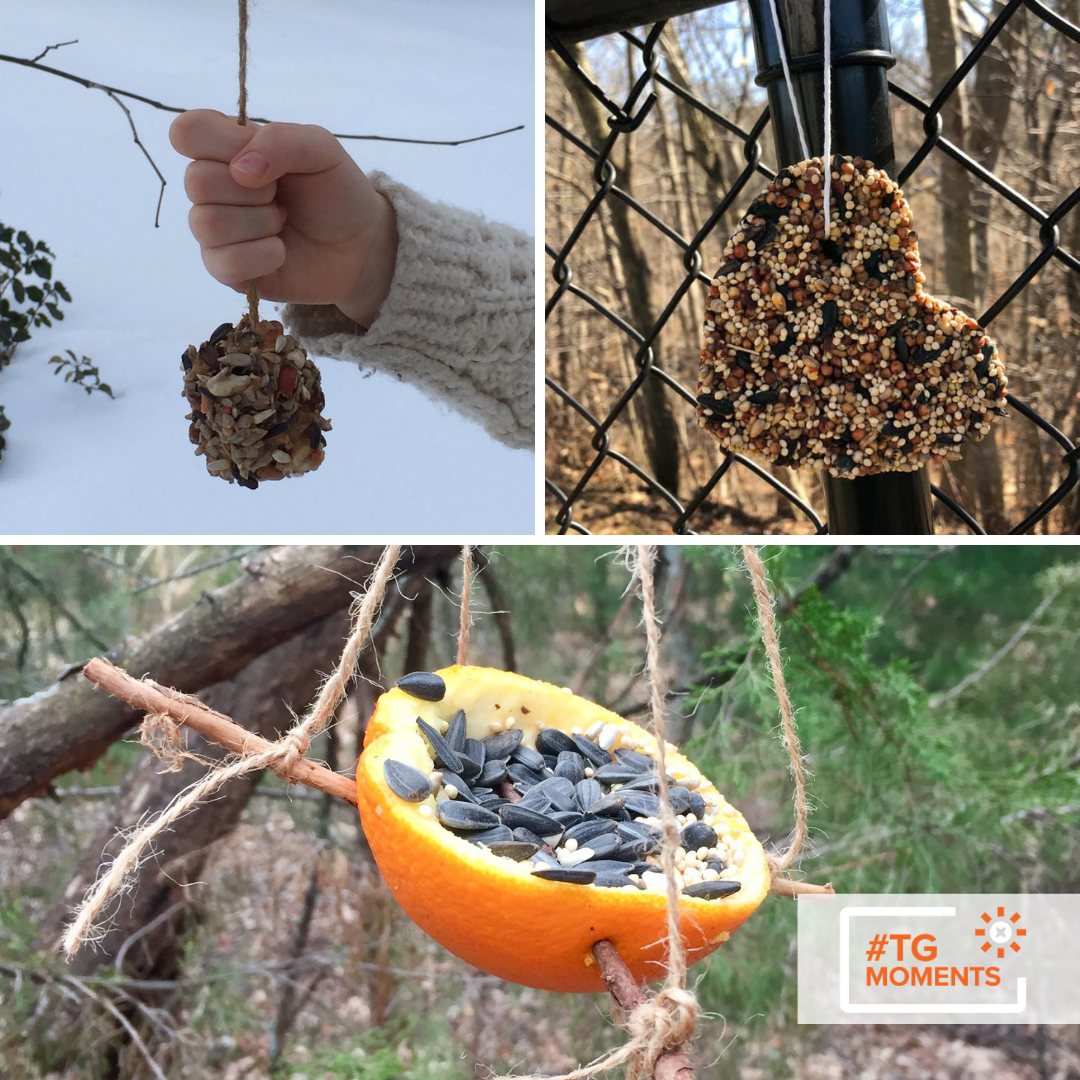 Love the Birds:
Did you know that, in the 1300s, Valentine's Day landed on February 14th, as it was thought to be the start of bird mating season in Britain? We love that birds might have helped inspire these traditions, and winter is a wonderful time to care for our feathered friends. Gather bird seed and a few other ingredients and make your own bird feeder to show your love for the birds near your home. You can also drop off bird feeder-making materials to friends and meet up outside or hop on Zoom to make them together! (If you live in the Pacific Northwest, please follow the current guidance to help stop avian salmonellosis spread).
Host an Outdoor Tea Party:
No matter the weather in February, an outdoor tea party is a marvelous way to celebrate together. Pack tea and some treats for a feast, but most of the fun will be making pretend sweets in your outdoor kitchen. Bring along heart-shaped cookie cutters or muffin tins to make nature cookies and cupcakes. Read a beautiful book like The Tea Party in the Woods by Akiko Miyakoshi to add even more imagination to your celebration. Or, read The Wish Tree by Kyo Maclear, then make your own wishes for one another to show your love.
Share the Love!
Share how you celebrate love this Valentines Day using @tinkergarten and #TGmoments. And, make sure you're part of our OutdoorsAll4 Facebook Group—an incredibly supportive and inspiring community of nature play-loving families and Leaders from around the world. We wish you a Valentine's Day full of nature, joy and love!