Welcome to our Winter 2023 Gear Guide!
Winter is coming! And even in the slush, sleet and snow, spending time outside is essential for our overall well-being.
Giving our kids four full seasons of meaningful time outdoors unlocks mental, physical and emotional growth that is too important to miss. But identifying and affording the right gear (not to mention getting it on our kiddos) can be daunting.
That is why we created this practical Winter Gear Guide—your how-to for keeping kids (and yourself!) comfy and active outside all winter long. None of it is sponsored, but all of it is true to our experience, based on wisdom we've gathered from thousands of Tinkergarten Leaders and families over a dozen years!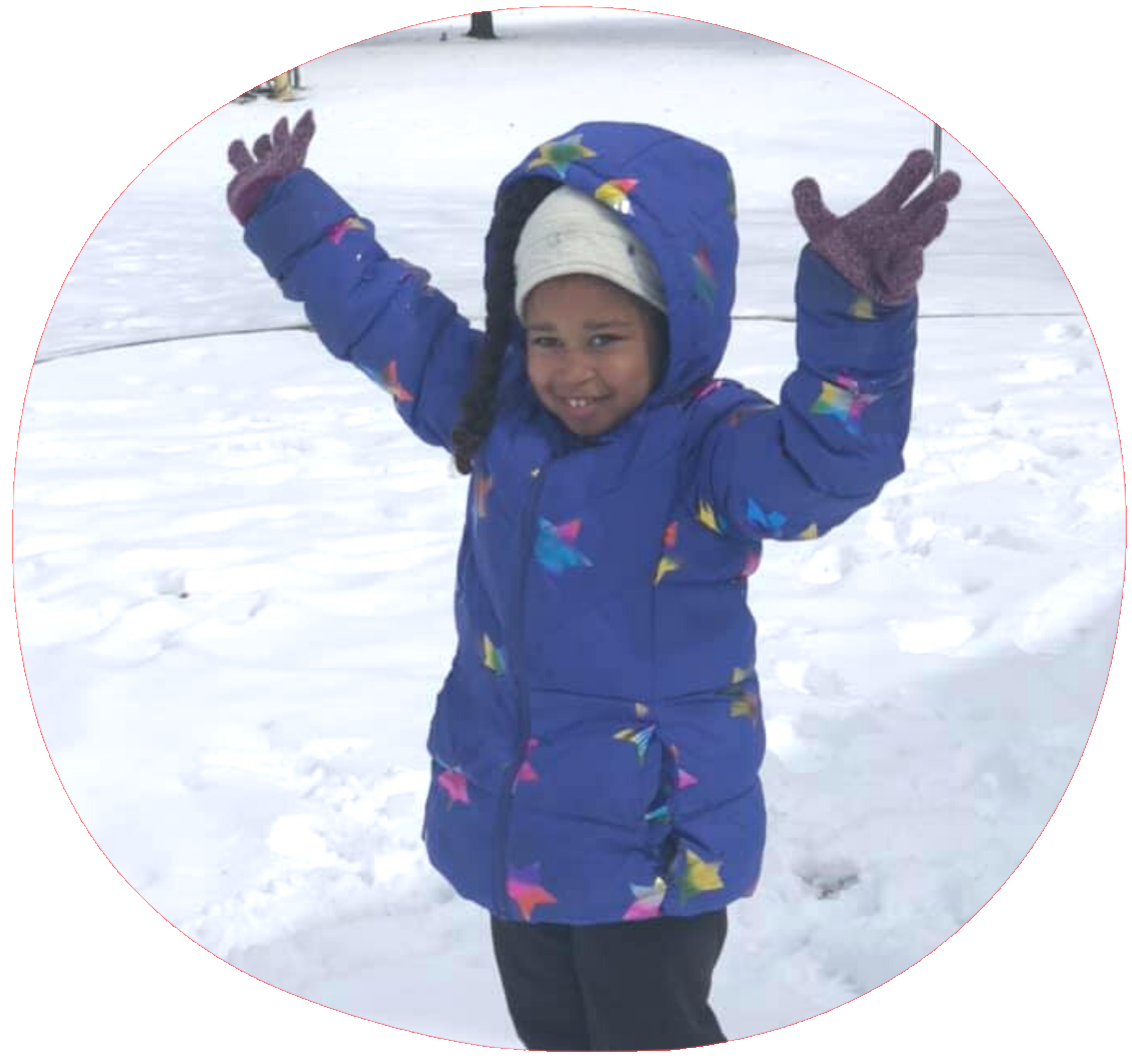 What We Look For
We select items for their value—either options that are quality and affordable today or options that might cost a smidge more but last or provide real outsized impact, so are worth consideration. Winter gear costs can really add up, especially this year, but if you pick wisely and layer right, kids can stay and play outside every day this winter.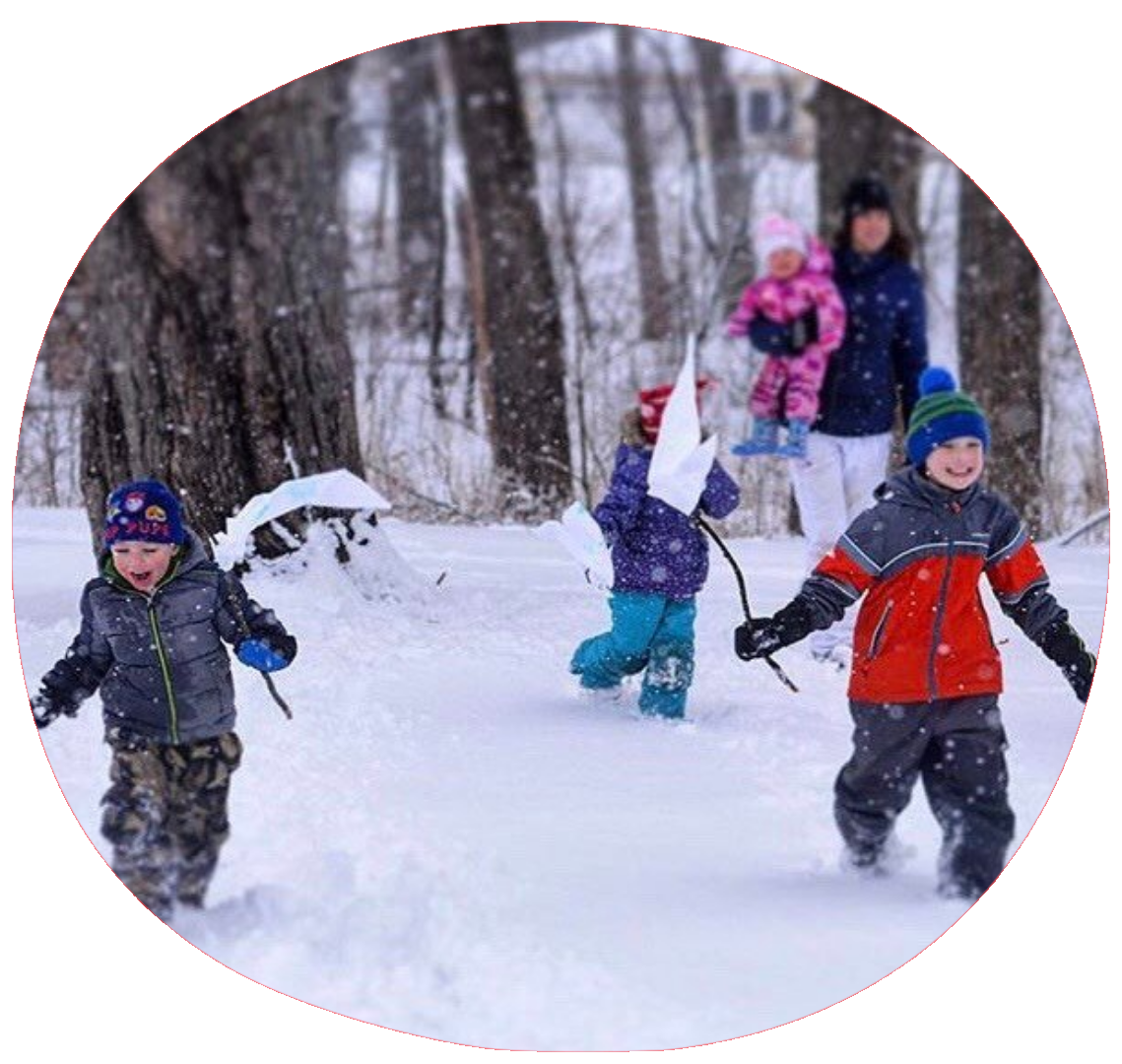 What Gear You Need
The specific gear you buy actually may matter less than making sure you're covering the right type of gear. So, it helps to remember the key categories. Here goes:
Layering
The key to staying outside to play in the cold is dressing in the right layers. When our core is warm, our body is able to send warmth to our extremities (hands, feet, etc). So, keeping your kids' core warm is way more than half the battle. It really starts there.
When it's cold, we all benefit from a base layer to trap in our body heat and an outer layer to keep out the elements. Depending on just how cold it will be outside, you may need a middle layer as well to stay cozy:
A base layer (e.g. long underwear)

A middle layer (e.g. pants, fleece)

An outer layer (e.g. shell, snow or rain pants)
Base Layers
These are absolutely necessary in deep-freeze regions like Minneapolis, MN, but they can also help whenever conditions in your area feel really cold to you—cold is all relative!
Undershirts and leggings, whether polyester or made of pricier wool, should fit snug to skin for maximum warmth and ideally not absorb too much moisture. For wet and chilly areas, you'll want to pair thick socks with rain or winter boots, sized to accommodate the socks, of course. In milder regions, a t-shirt will do the trick, and pajama bottoms can sub in for leggings. Bonus: Your kids will already be wearing them, so there'll be no struggling to get them on!
Long Underwear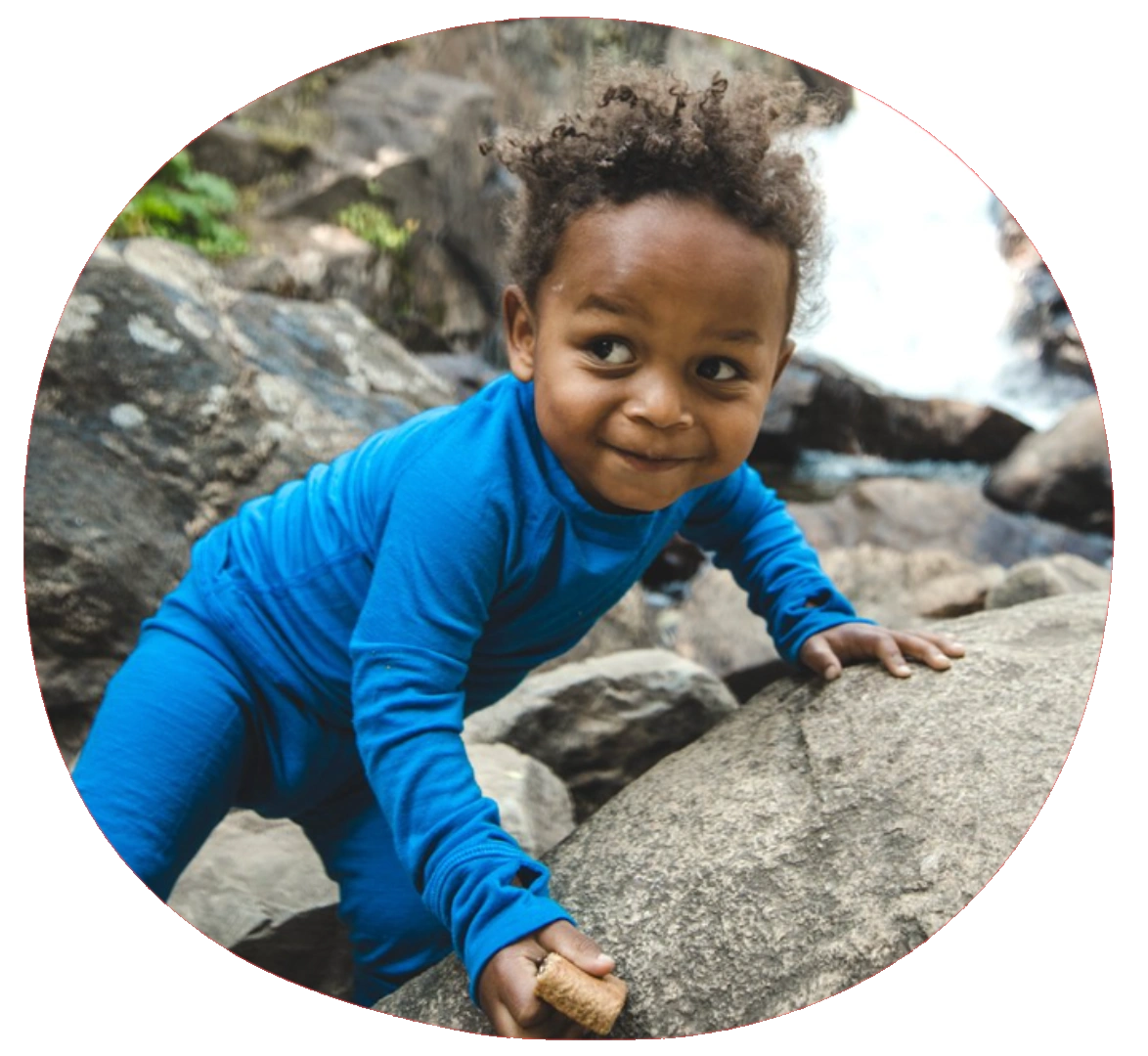 Merino Long Underwear
Amazingly soft merino wool imported from Scandinavia from

Ella's Wool

at $69 per set. These are a bit costly but they are marvelous and last for ages and multiple kids! They sell out fast, so don't delay!

Super thin, soft and warm merino long underwear at

Iksplor

is all made in the USA! $109 per set (top and bottom). They are currently taking pre-orders and hope to restock in mid November.

A well loved newcomer on our merino wool radar is

Merriwool Layers

with $40 per bottom/top and $18 per three-pack of wool socks.
Socks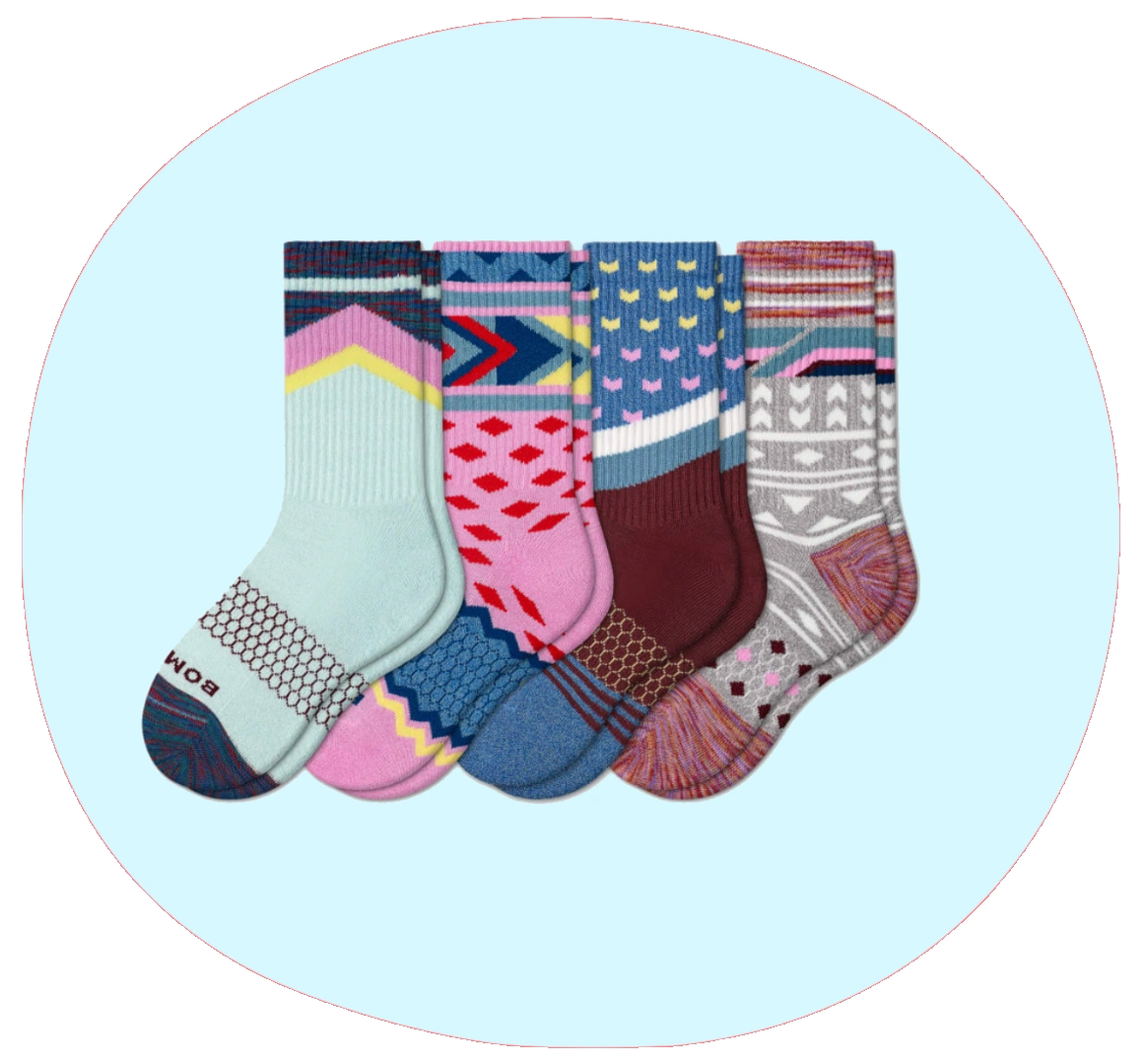 You don't have to buy many pairs, but having one or two really solid, warm pairs of socks for longer stretches outside can make all the difference. We ask grandparents for ours, and it's become a tradition! Plus, socks can make great back-up mittens—or even double as "animal paws," which are way more fun for the explorer who refuses mittens!
Want Help with Sensory Struggles?
For many explorers who have sensitive sensory systems, not all base layer options work. Here are a few favorites that have really worked well when other base layer options don't:
Fleece-lined pants can feel good, keep kids warm and reduce the need to find two layers that work. We've really liked the fleece leggings and sweatpants at

Lands End

($20-$30, depending on the promotion).

We also just love everything that Primary stands for as well as

their fleece leggings

, which can provide snug and easy on/off options for base layers.
Seam-free socks can also make all the difference for sensory-sensitive kids (and grown ups, too!). We love Bombas, both for their wonderful, seamless socks and because each purchase enables them to give quality clothing to people who really need it. We also hear great things about the seamless socks and undies from SmartKnitKids.
Second Layers
These can be sweaters or fleece, and in milder regions, they're your outer layer, too! Colder areas will want to add on.
Top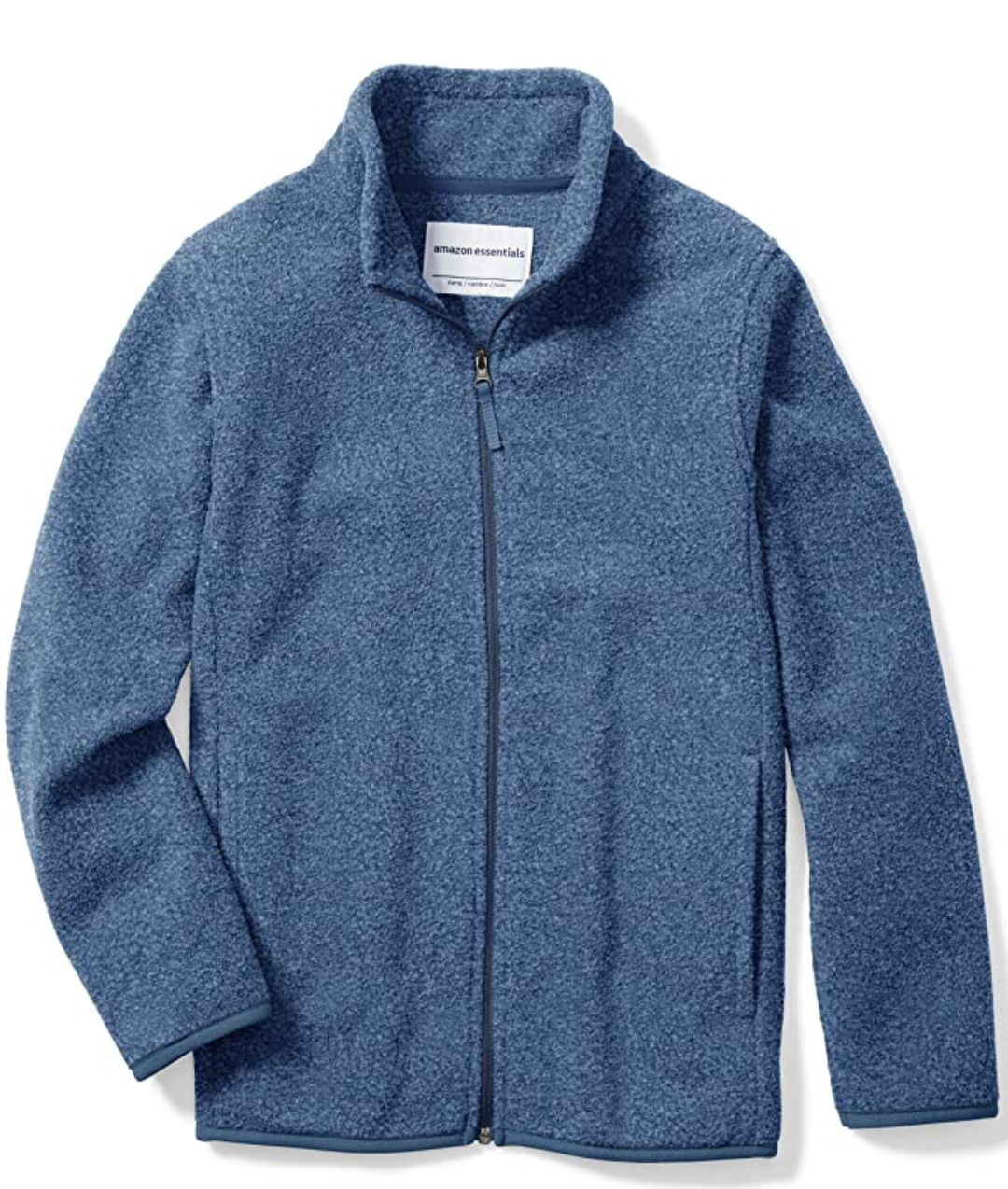 Polar fleece, $15.90-$20.90 from

Amazon Essentials

.

Columbia toddler fleece at

REI

, $28

Jogger sweatshirts from

Primary.com

—in all colors and simple, sustainable designs. We love how Primary lets kids shop for all of the colors, not just the colors thought to be for "boys" or "girls," too.
Pants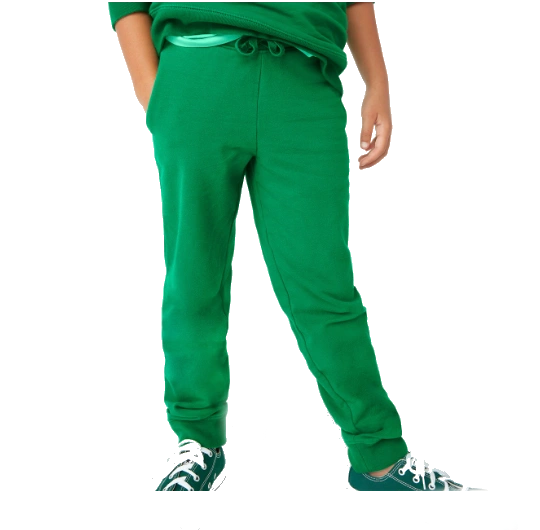 Toasty fleece toddler pants, $19.95

REI

.

OEKO-TEX® Terry Jogger or any of the cozy joggers, $28 (now ~ $17 on sale!) at

Primary.com

.
Outer Layer
Let it snow, indeed! In the most frigid temps, you'll want to wrap your littles in an insulated, water-proof outer layer. When it comes to snow pants, opt for overalls for maximum coverage. And size the coat with the number of layers you'll be wearing in mind.
Coverall Suits
If you have young kids and need to get in and out of car seats, it can be great to get a single, coverall style outer suit for winter. Kids can hop in the car wearing their inner layers for the ride, then slip on the coverall when you get where you're going!
Season after season, our friends at

Oaki

are mentioned most for their beloved and durable one-piece suits ($69). Use the code

TINKERGARTEN

to get 20% off your order, too!

Jan and Jul

's one-piece rain suits ($80 Canadian/$60 USD) have emerged a favorite in our community. And, they have a great story—woman-owned and committed to using Earth-safe processes and fair labor practices. Plus, you can use the code TINKERGARTEN to get 10% off your purchase!

Several families and Tinkergarten Leaders love

Columbia's Buga II Snow Sui

t. At $130 it is a bit more expensive, but is super warm and durable and can be passed along between siblings or among friends. Though this suit is not one of them, many Columbia items are marked way down for their

Early Black Friday sale

(ends 11/17/22).
Outer Coats and Bibs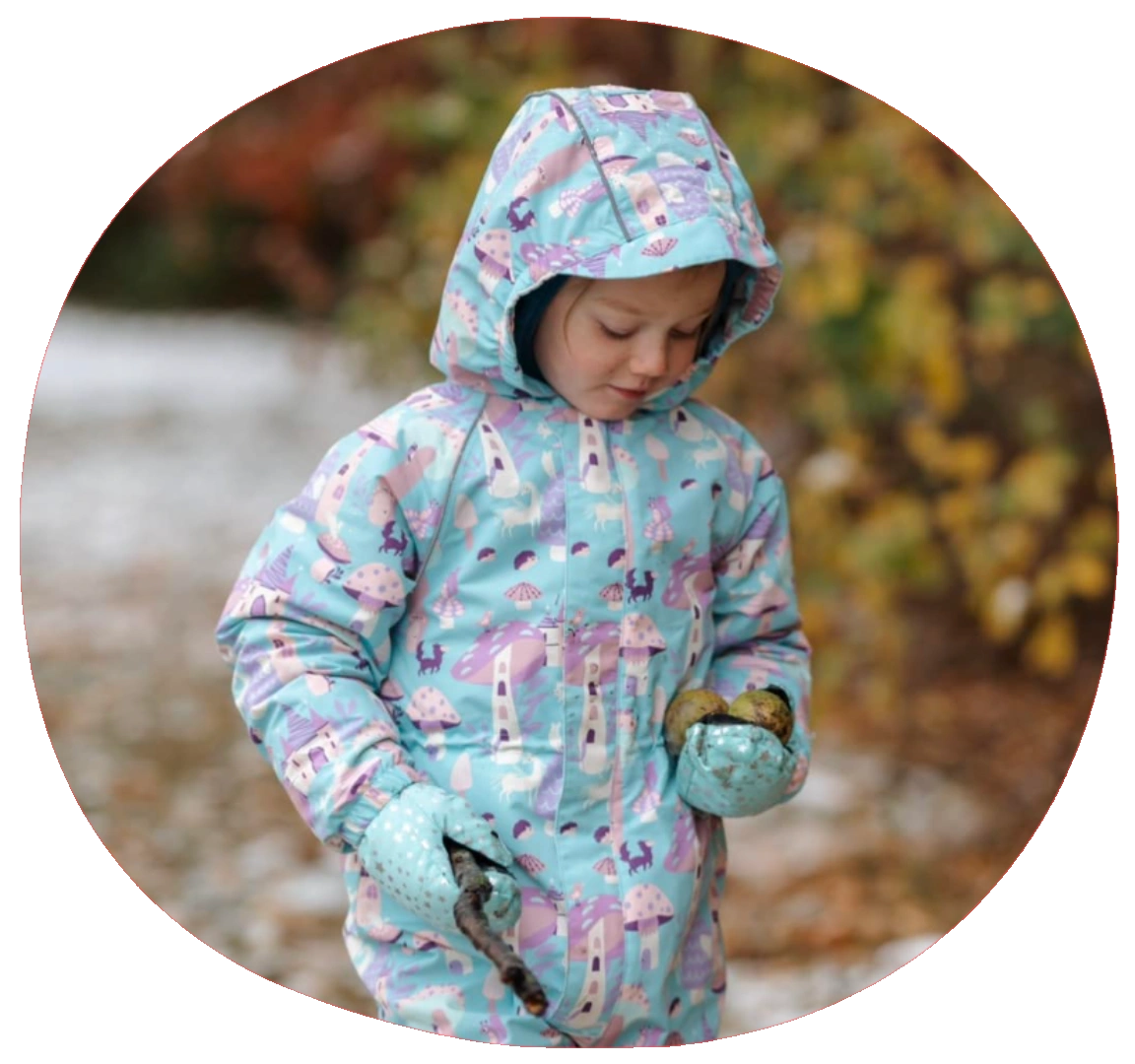 Caregivers & Infants
It can be game-changing to find a fleece or an outer layer that can keep you and the infant you love cozy on outdoor adventures. Tinkergarten Leader Megan Bell recommends this 3-in-1 belted Maternity Puffy Coat.
Footwear
If winter is wet where you are, it's worth getting a great pair of rubber rain boots. They keep kids' feet dry and, more importantly, provide that extra fun puddle-stomping weight for maximum splash. For cold and snow, insulated boots are a must (if you're wearing your rain boots in the snow, double up on socks, and don't stay out too long at a go).
Snow boots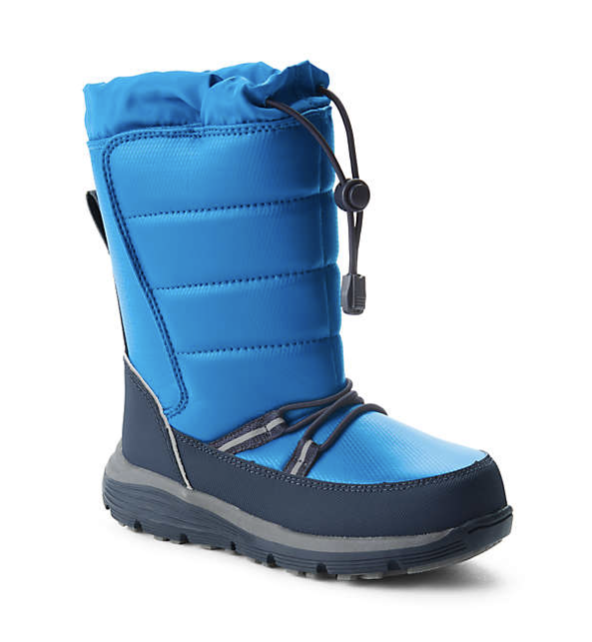 Many members of our community, including Tinkergarten Leader

Shannon Williams

in Salt Lake City, Utah, love the quality and value of snow boots and booties for kids ages 0 to 6 made by

Stonz

.

Others love the Snow Flurry winter boots, from $64.95 (and frequently on sale) at

Lands' End

.

Many more just love

neoprene winter boots

. Why? Even in colder climates, when they get wet, feet in warm socks can still stay warm. You can dump them out and dry them out easily, too. Furry boots look cozy, but they are really tough once they get wet!
Rain boots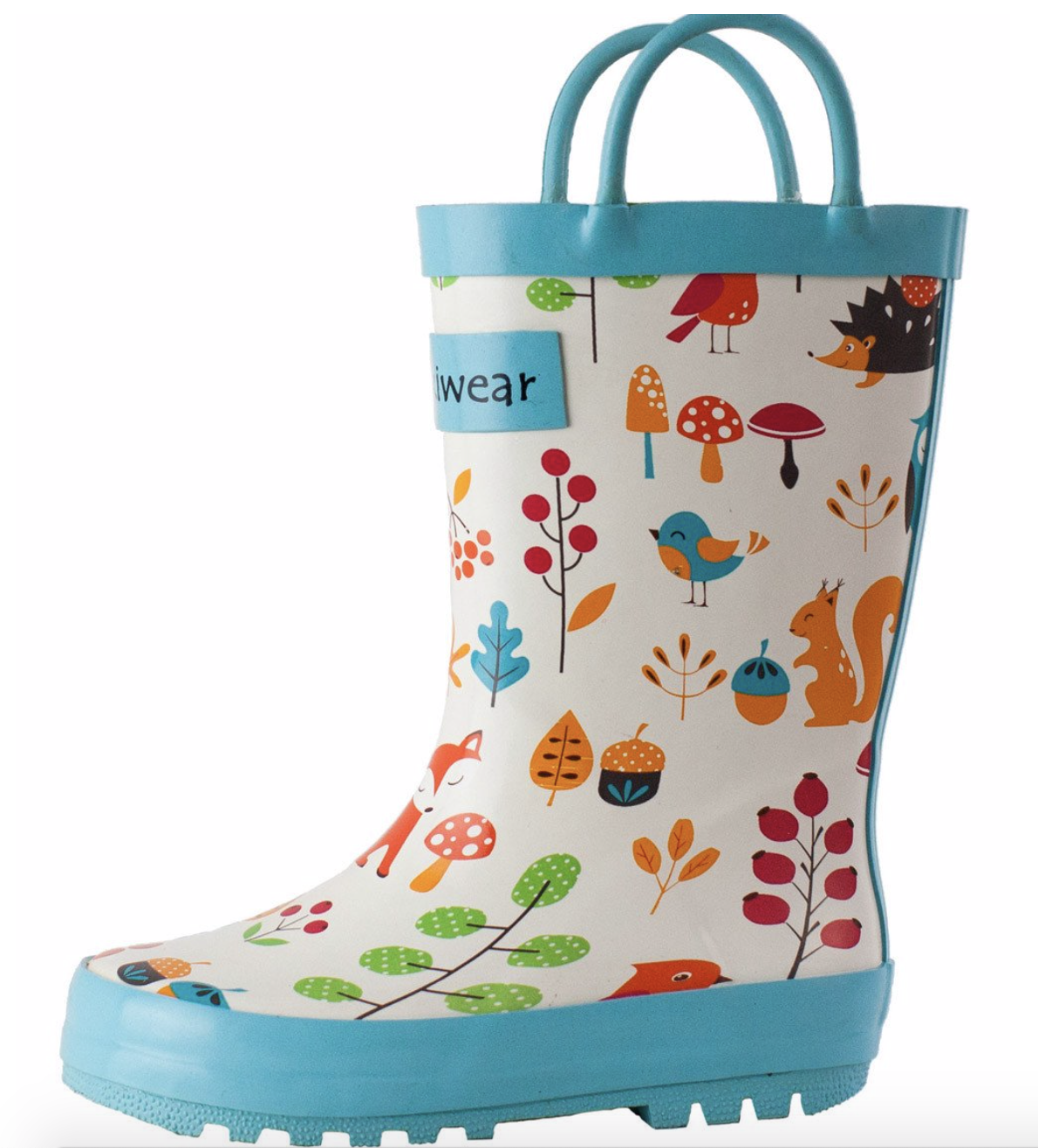 Of coruse, we love the forest animals print and other cute and super durable rain boots ($24.99) at Oaki. Don't forget the code TINKERGARTEN to get 20% off, too!
Stonz rain boots also score a lot of love from Tinkergarten Leaders and families, and you can use the code TINKER15 to enjoy 15% off Stonz.com (valid one time per person until January 31, 2023).
Accessories
Hats
We're a little in love with Zutano's hats for two reasons: 1. They're super cute, comfortable and easy to wash and wear. 2. They're made of nice, thick fleece that protects baby and toddler heads.
For older kids, we'd recommend letting preschoolers and older kiddos pick out their own hats. Being able to pick out a less costly but important and quite visible part of their winter gear ensemble gives kids some agency and the chance to express their personality. Plus, feeling part of the process and picking a hat that really feels comfortable makes kids much more likely to wear their hats—a big part of the gear battle!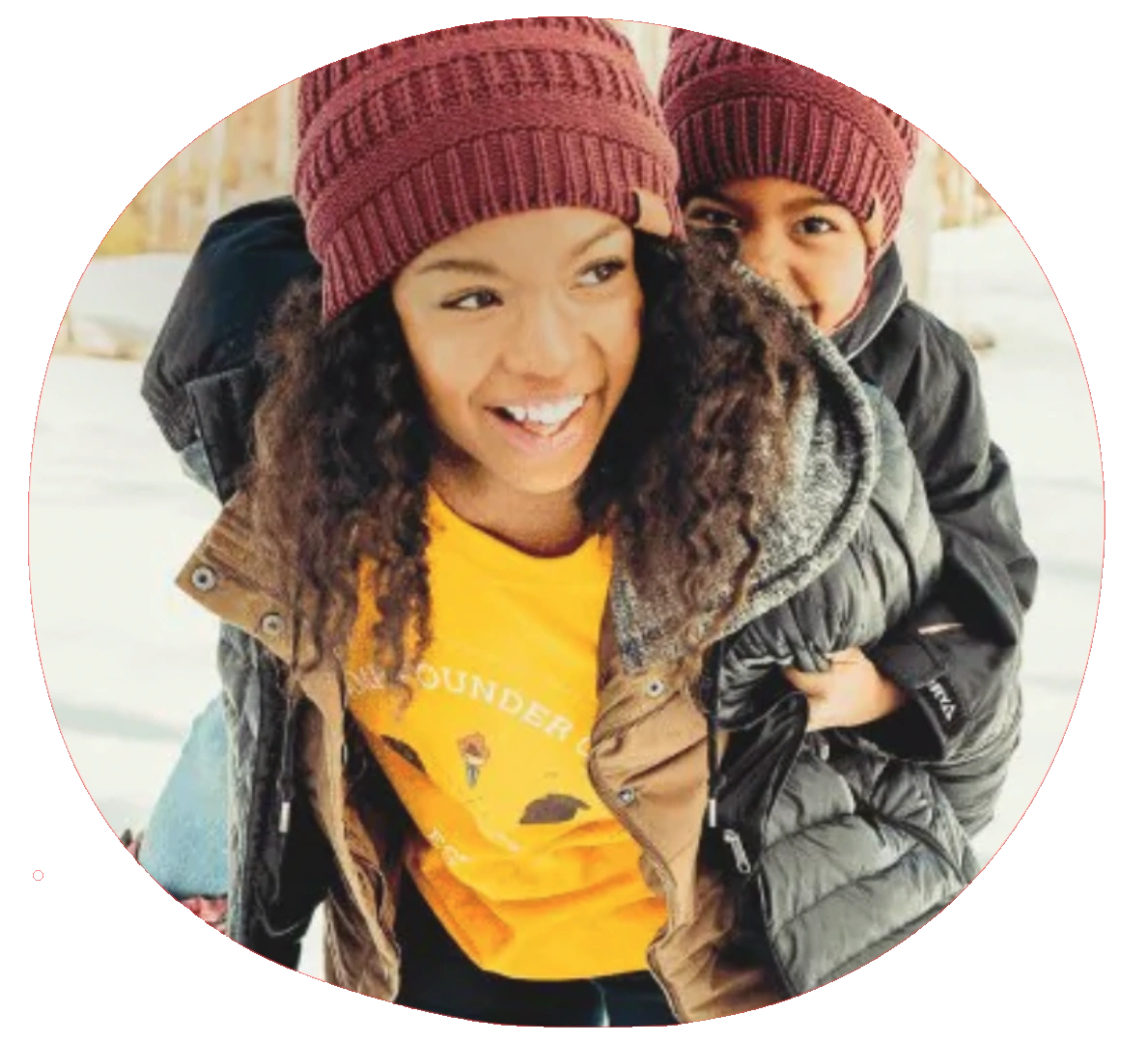 For us grown ups, we love Beautifully Warm hats, specially designed for natural and curly hair communities. Their satin-lined winter hats feel fabulous, are easy on and off and protect your style. Plus, you can save 15% by entering the code Tinker when you purchase!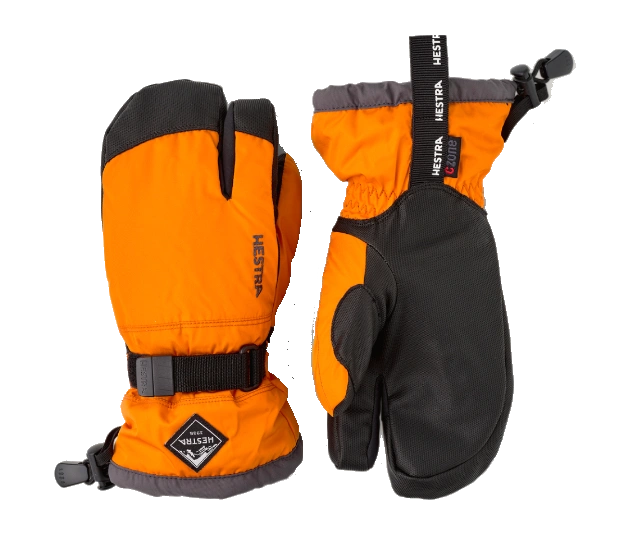 Mittens & Gloves
If you find it easy to get your wee kids to wear gloves and mittens (and keep them on), we commend you. For the rest of us, here are a few favorites:
Masks & Warmers
When it's really cold, it can make all the difference to protect kids' necks and faces. Here are a few great ways to do that!
Neck Warmers: It has a funny name, but

Turtle Fur's

neck warmers are made from fantastically toasty and soft fleece that will cover those bits that always seem to be exposed. You can use the code TINKERGARTEN10 to enjoy 10% off your order.
Face Masks: We love these

Bonvince face mask/hat

combos. For older kids, a

gaiter

or

balaclava

style head and mouth cover

like this one

. With safe distancing, these cozy options can add protection from both the virus and the cold.
How to Keep Gear Affordable
Depending on how much you need, gear can be spendy—especially once multiplied by multiple siblings. Here are some of our favorite ways to save and find affordable, quality gear:
Instead of more toys, ask friends and family for gear as holiday gifts! (There are

Tinkergarten gift cards

, too!)

Check local

Facebook marketplaces

and search for

Facebook Groups

focused on parenting or free swapping.

Find local clothing swaps and groups. If your school or parenting group doesn't have one, organize one so everyone you can size up! You can also look for a local

Buy Nothing

or

Freecycle

group.

Or, start your own Kids' Clothing and Gear swap in your community. Find out how in our

Clothing Swap DIY activity

.

Shop

EBay

You'll need to sift, but deals on used and new clothes abound.

DIY Repairs—If you're crafty, patch snow pants and get another season/hand them on down.

Here's how

.

Buy used from top brands.

Patagonia—Not a bargain, but the best quality around, with great eco-cred—these are the ultimate hand-me-downs. And, you can find deals on their

worn wear site

. Or, check

Patagonia Web Specials

for deals.

REI

—Another high quality gear source who is committed to making the world a better place with great gear and the #Optoact and #Optoutside movements, with a

used gear section

.

If you have good-condition, used outdoor gear, you can also donate it "to support the planet, inclusion, and adventure through Outside Magazine's The Outdoorist Oath." Shipping labels are free & easy to print, and there's a list at the bottom (see below) of the used brands they accept.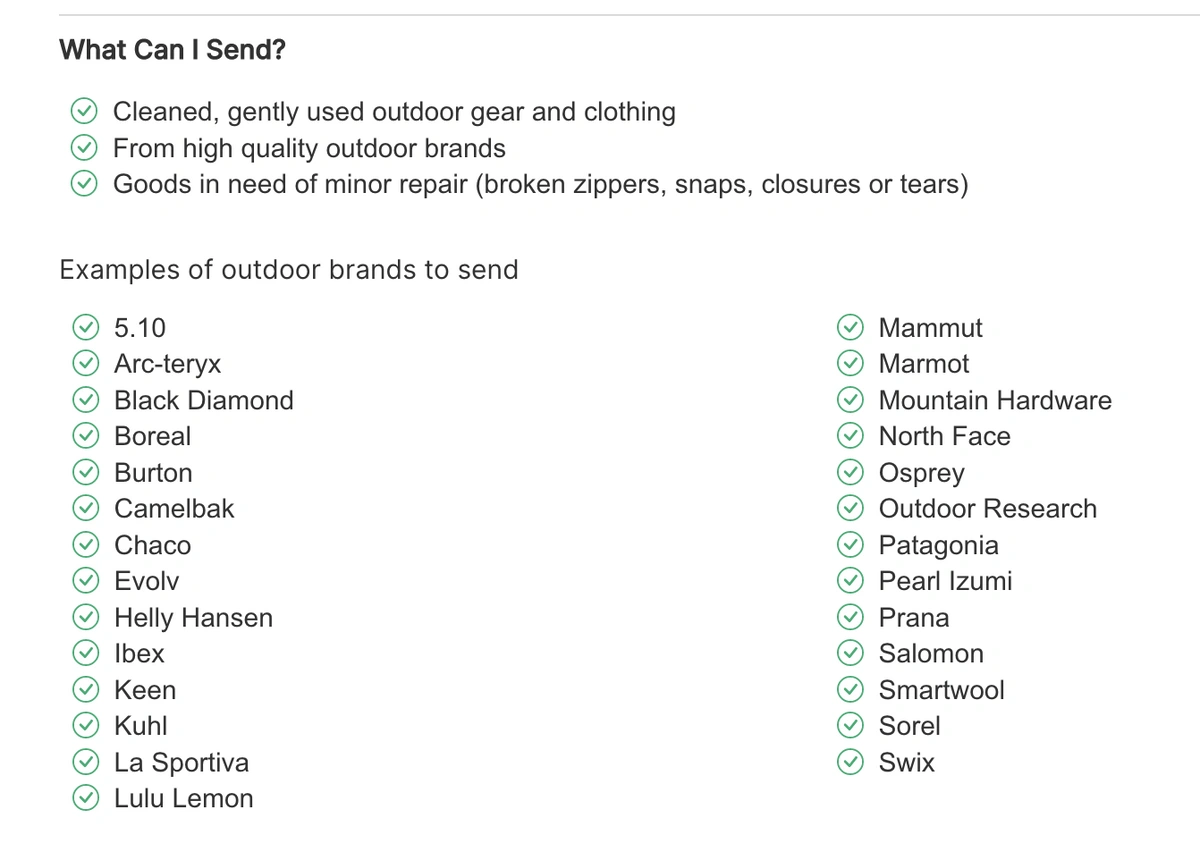 More Resources for Winter