Taking time to slow down and notice the sights, smells, sounds, feel and even taste of winter is a marvelous way to activate kids' senses and sharpen observation skills, all while connecting them to the rhythms of the natural world. Plus, if winter is cold or gray where you live, focusing on the beauty of winter helps kids (and ourselves) connect with the beauty of the season, no matter how it looks where you live.


Download our scavenger hunt clues or make your own. Find all of the clues in one outing or keep looking over a few weeks. Either way, get the family out and give winter a second look!
This activity is featured in our
January 2023 Calendar
. Click to get your free copy and sign up to get a fresh, new calendar each month!
The Guide
Step 1: Get or make a set of clues.
Download and print our
Winter Scavenger Hunt worksheet
. If you like, clip the clues to a clipboard or tape to cardboard to make it easier for kids and more sturdy.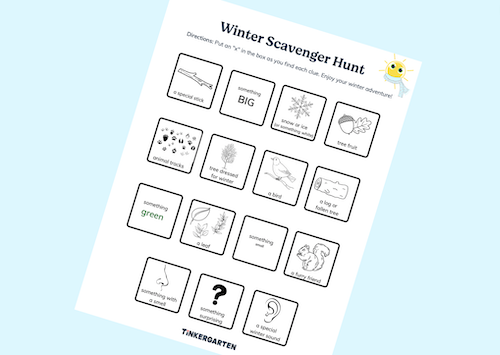 Review the categories.
Review the words and images and make sure everyone understands what we are keeping an eye, ear, nose or hand out for.


Enjoy the hunt!
You can hunt for one thing at a time or just walk about, noticing items as they appear to you. Most importantly, follow kids' lead and remember that just being present and using multiple senses is all that matters.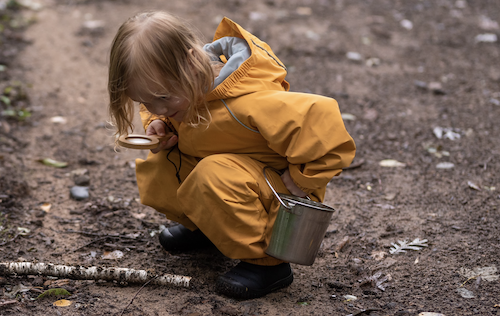 Set up boundaries.
If you want kids to be able to wander and hunt freely, set up boundaries and/or a rule to follow. Our stand-by rule is, "You can wander as far as you like, as long as you can still see one of us."


Keeping track.
Use a crayon or pencil to check each category as they find it to keep track of their progress. Some kids will love this. Other kids will want no part of writing or recording, but will prefer the thrill of the hunt. If you're in a group, cheer each time you find another category to engage everyone!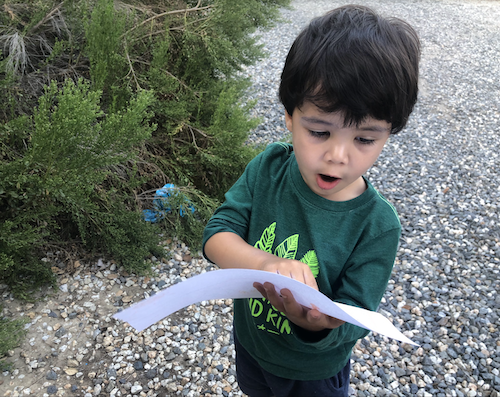 End whenever it's time.
Kids need not complete the hunt in one outing—or ever, really. The process of looking, listening and sensing the world around them is the goal, so as long as they've gotten a chance to do just that, your mission is complete!
Why is this activity great for kids?
Use a variety of sensory clues, and you give kids a great way to
sharpen their senses
. Hunts also provide marvelous practice with
focus and self control
. Matching objects with categories gives kids great practice with the basics of
making connections
. Teaching your kids to see the magic that winter hides behind its dreary exterior not only teaches them to make life in the winter more exciting (we adults need that!), but it also helps teach them to
think critically
and to look just a bit below the surface to find the deeper meaning in things.
If You Like This Activity, Try More!
Try a Free Lesson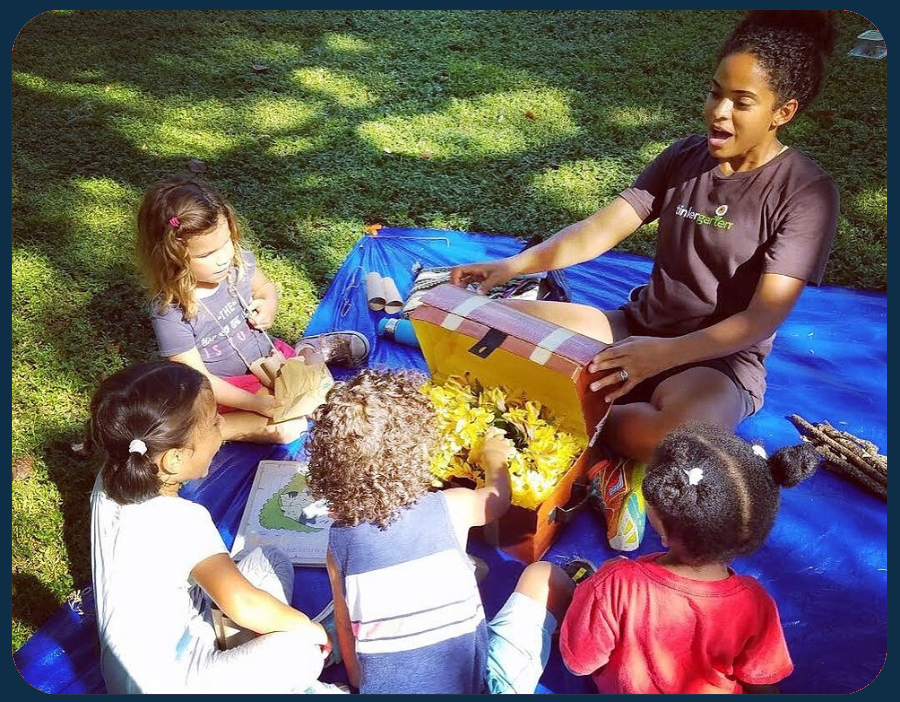 Tinkergarten for Teachers
Teach Tinkergarten in your community or classroom!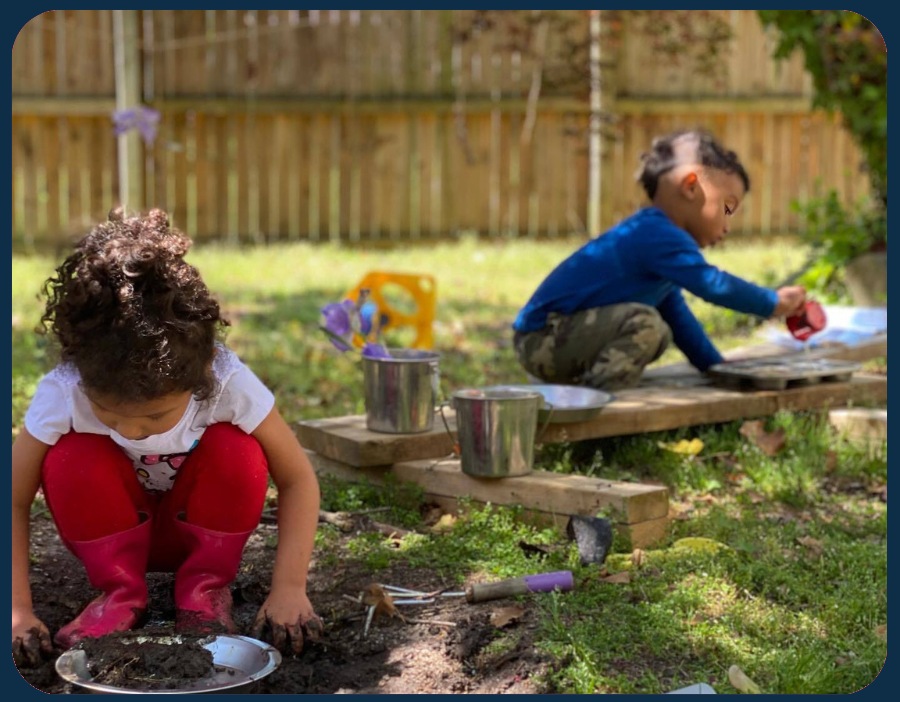 Tinkergarten Anywhere
Enjoy Tinkergarten as a family anytime, anywhere!