Thanksgiving Games for All
Whether you are looking for activities to keep kids engaged while grown-ups focus on Thanksgiving meal prep or ways for kids and grownups to connect and share some laughs together, it can help to have some activities in your back pocket. So, as part of our
November Activity Calendar
, we are sharing some of our favorite Thanksgiving games that are versatile and open-ended enough to engage and appeal to a wide range of ages.
If you do not yet have your free copy, get it
here
.
The Guide
Potato race:
Hand kids a large cooking spoon and a potato or yam and invite them to try balancing the potato inside the spoon. Then, mark a starting place and finish line in your outdoor space and challenge kids to race as fast as they can across the finish line without dropping their potato.


Sack race:
Invite kids to step inside a pillowcase or other cloth sack and hop from one point to another outside. Kids can place their finish line farther out each time for an extra challenge or use a timer to see how quickly they can hop.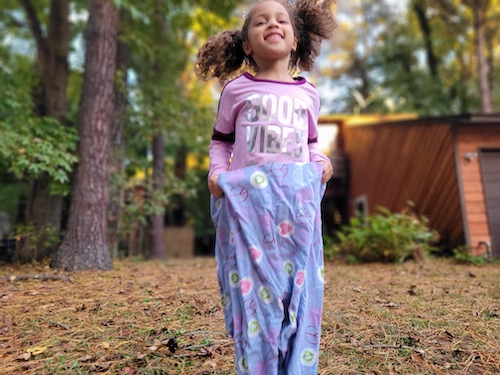 Thanksgiving scavenger hunt:
Collect some ingredients from your Thanksgiving meal (e.g. cranberries, corn husks, potatoes, spices, pumpkins) and hide them around your yard or outdoor space for kids to find.


Guess that spice:
Place a variety of cooking spices (e.g. cinnamon, turmeric, nutmeg, oregano) inside paper bags or opaque containers (i.e. yogurt or other recycled container) with a tissue secured on top so that the contents are hidden. Invite kids to smell each container and describe how the mystery ingredients smell. Which smells does your child like the most? The least? Then, invite your child to guess the mystery scents before revealing what is inside.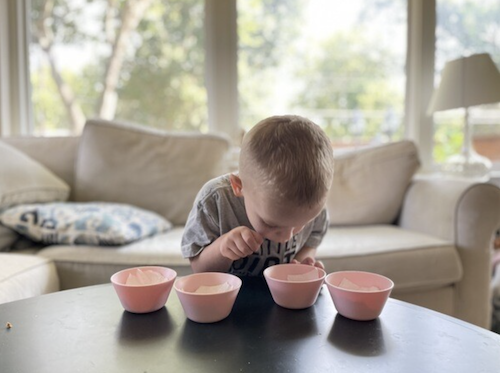 Turkey baster race:
Hand kids a turkey baster and challenge them to squeeze it and blow a feather or leaf all the way across the floor. If kids are enjoying using this fun kitchen tool, offer two containers or bowls, fill one with water and challenge kids to see how fast they can transfer water from one container to the other.


Pumpkin roll:
Challenge kids to see how quickly they can roll a pumpkin from the starting place to a finish line. Kids can use their hands to roll or use a sturdy stick to push their pumpkin.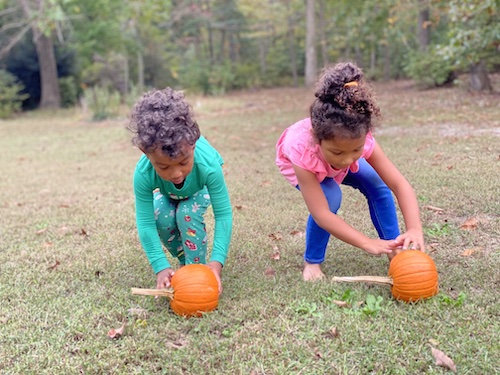 Pumpkin boat race:
Scoop out the inside of a pumpkin or gourd to transform it into a floating boat (see this DIY activity
here
)! Find passengers in the form of acorns, pine cones, pebbles, twigs, legos or other objects. See how many small objects can take a sail in your pumpkin "boat" without sinking it. If kids make multiple boats, make a regatta of your own by racing them in the bathtub or a large container.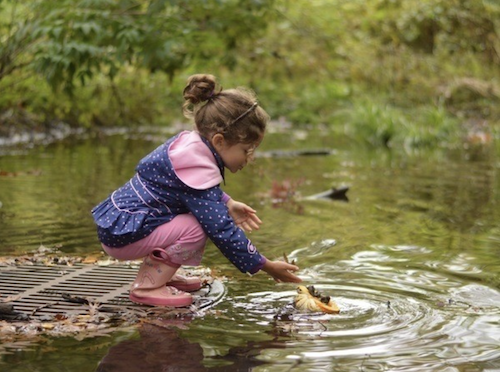 Turkey waddle:
Waddle from a starting place to a finish line with a potato or ball between your knees. For an extra dose of silliness, flag arms like a turkey or make gobble noises as you race.


Gourd bowling:
Line up an assortment of gourds or butternut squash and use a ball to knock them over!


Gratitude Charades:
Invite each kid and grownup to write or draw something they are thankful for on a piece of paper. Fold up the papers and place them inside a jar. Then, each player takes a turn to select a piece of paper and act out the gratitude for the group to guess.
Why is this activity great for kids?
With the right objects and open-ended invitations to play, kids of all different ages can play happily alongside or even collaboratively in the same space. Fun, physical challenges are marvelous ways to help kids focus their energy, stay active and give kids practice with
persistence and grit
. And, adding silliness to your family get-togethers is a super way to spark
joy,
an emotion that impacts our bodies and our minds in lasting ways.
Try a Free Lesson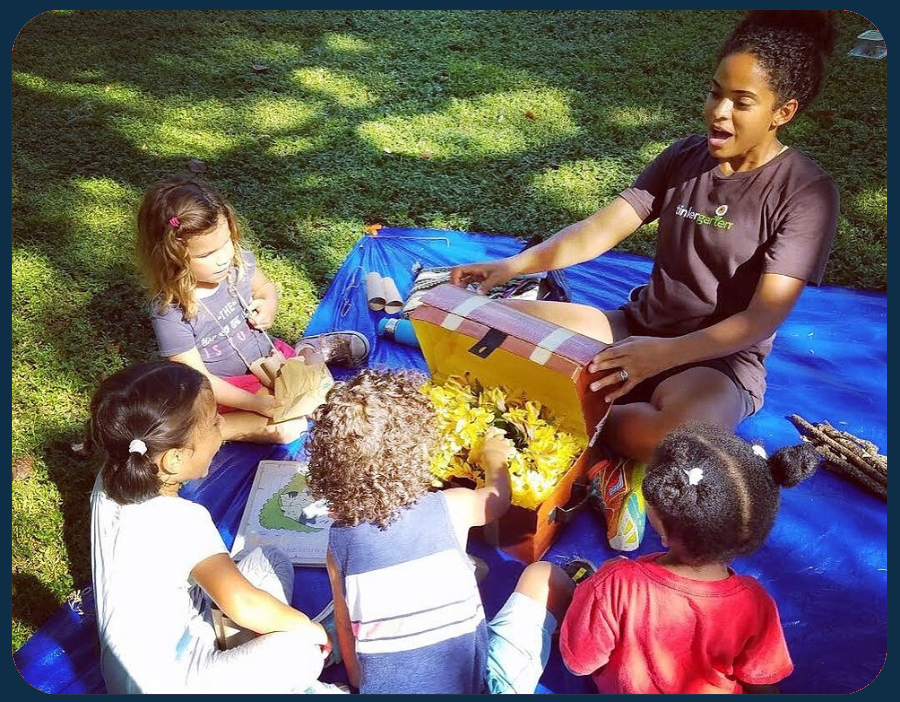 Tinkergarten for Teachers
Teach Tinkergarten in your community or classroom!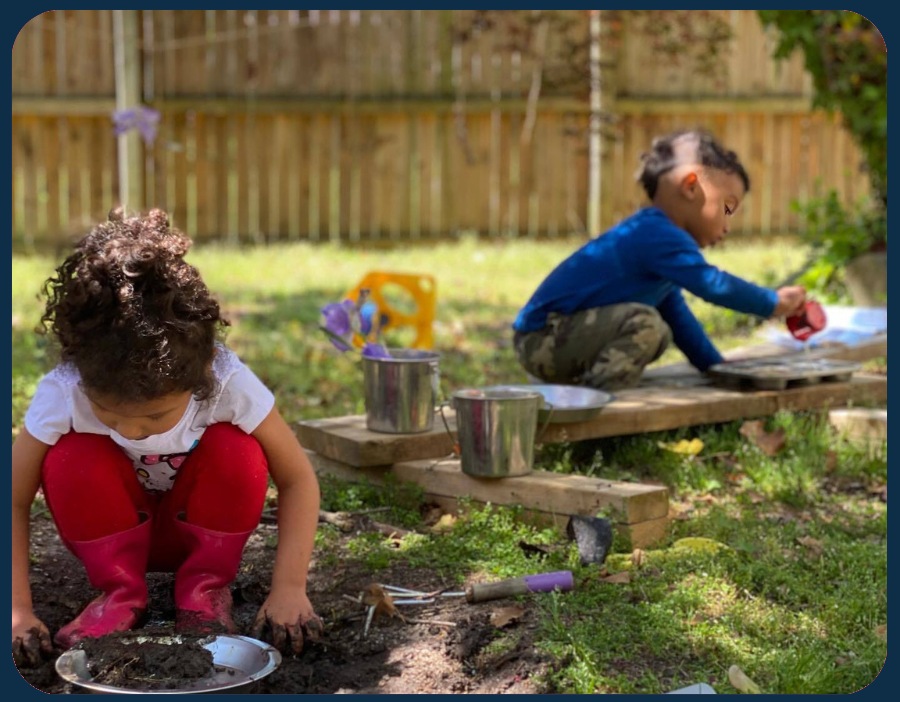 Tinkergarten Anywhere
Enjoy Tinkergarten as a family anytime, anywhere!