Whether you are camping out, camping in or just enjoying a rainy day inside, few treats symbolize summertime like the classic, ooey, gooey s'more! As part of our
August Activity Calendar
and in celebration of National S'mores Day on August 10th, we share three ways to make and enjoy s'mores with kids!
If you do not yet have your free copy of the August Calendar, get it
here
.
The Guide
No matter how you choose to cook your s'mores, you'll need three ingredients:
marshmallows, chocolate bars
and
graham crackers
. The classic s'mores recipe calls for milk chocolate, but you can use dark chocolate, milk chocolate, white chocolate or any other sweet ingredient you and your kids love.
You can experiment with different ingredients and recipes, too! (To add fruit to your campfire treat, try out the s'mores banana boat recipe in our
Campfire Treats DIY
.)
Once you have your ingredients, try any of these three ways to make s'mores:
Campfire S'Mores
There's a reason why s'mores are the most popular campfire treat—they require packing only 3 simple ingredients, they are a delicious crowd-pleaser for kids and grown-ups of all ages, and they are super satisfying to make! Kids can help with all steps of the process, from assembling the ingredients to roasting the marshmallows. Read
here
for tips on how to set up a "circle of safety" to help kids learn to keep safe while you gather around a campfire. Here's how to make a deliciously gooey campfire s'more:
Break one large graham cracker in half.
Cover one of the halves with chocolate pieces.
Put a marshmallow or two on a stick. (Tip: choose a long stick to help kids keep a safe distance from the fire and stay cooler.)
Hold your marshmallow stick over the fire and twirl it every so often to toast all sides of the marshmallow. Continue until the marshmallow is toasted to your liking (some members of our team advocate for the classic golden brown marshmallow, while others love the crispy blackened version).
Place your toasted marshmallow (still on the stick) on top of the graham cracker with the chocolate.
Take the other half of your graham cracker and cover the hot marshmallow, pressing down firmly enough to pull the stick out while leaving the marshmallow behind.
Eat your marshmallow like a sandwich while it is warm and gooey!
Sun S'mores
Don't have a campfire? No problem! You can still make s'mores outside by harnessing the energy from the sun! A solar oven works like a charm, as long as you have a sunny day with outdoor temperatures at or above 85 degrees Fahrenheit (~29-30 Celsius).
Read our Sun S'mores DIY for step-by-step instructions on how to construct a solar oven using a cardboard box and aluminum foil.
Add your s'mores ingredients to your solar oven. Note: We like to use thin chocolate and put it on at the end, since chocolate melts so much faster than marshmallows in the solar oven.
Wait for the sun to do its work and enjoy! Note: Depending on the heat of the day and how bright the sunlight, it takes between 30 to 60 minutes for marshmallows to reach s'more level smoosh in the solar oven. Enjoy your sun s'mores and the satisfaction you feel when you make them all by yourself—even without a campfire!
Microwave S'mores
Even when you can't cook outside, you can make s'more right in your kitchen! Using the microwave to make s'mores is not only convenient, but it also gives kids the thrill of watching the marshmallows expand like balloons as they heat up! Here's how to cook up s'mores in the microwave:
Place graham cracker halves on a microwavable plate.
Add your marshmallows and chocolate. (Tip: If you do not want your chocolate melted, leave it off and add it at the end.)
Place the plate in the microwave and cook on high for 20 to 30 seconds until the marshmallows puff way up about twice their size (super satisfying to watch!).
However you choose to make your s'mores, we wish you a happy (and yummy) National S'mores Day!
Why is this activity great for kids?
Cooking with kids is a super way to
share in family rituals
, teach kids practical life skills and build family memories together. Every
sense
—especially taste—also gets stimulated and engaged, turning on kids' brains! Kids also have a chance to explore science concepts as they watch how a food's appearance, texture and taste transform when it's heated.
Try a Free Lesson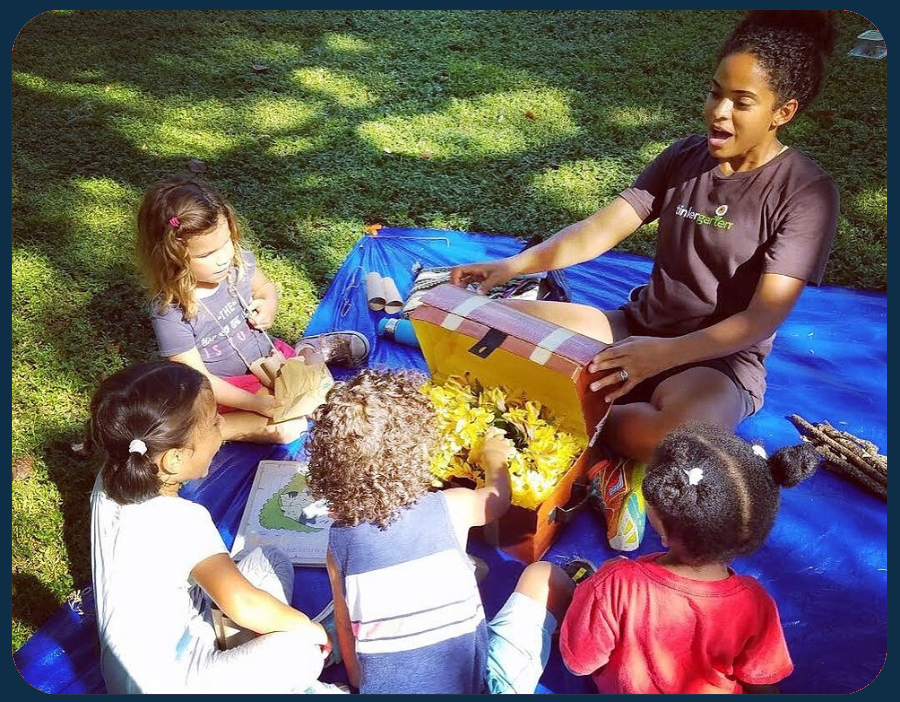 Tinkergarten for Teachers
Teach Tinkergarten in your community or classroom!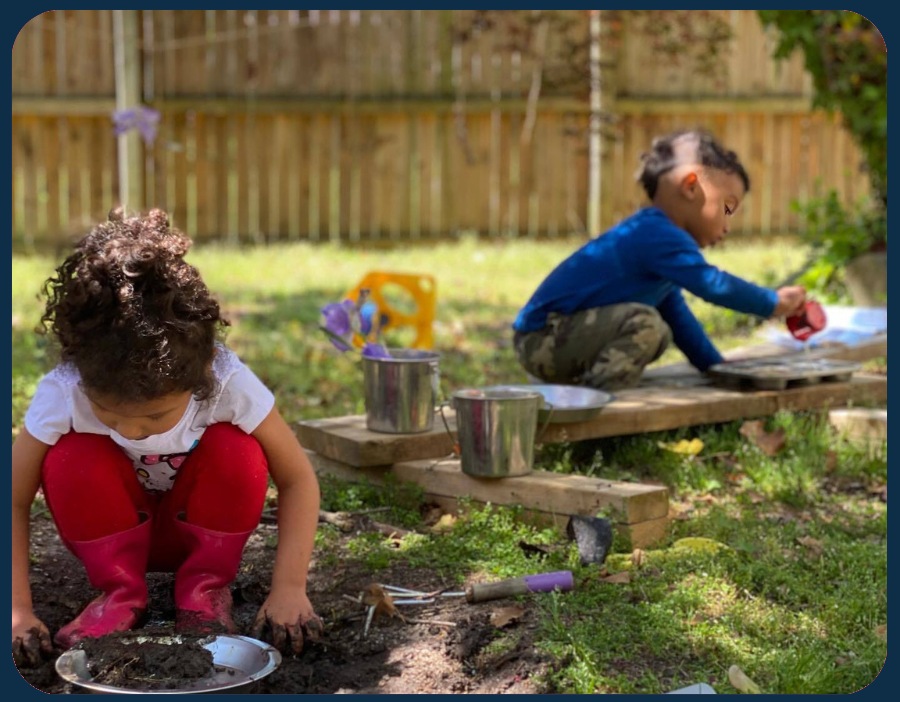 Tinkergarten Anywhere
Enjoy Tinkergarten as a family anytime, anywhere!