Paint the Snow (or a Sheet)
Age: 0 to 8+

Time: 1 hour+

Materials: squeeze bottle, spray bottle and/or jar with paintbrush, water, food coloring of liquid watercolors, snow

Skills: Creativity, Sensory, Persistence & Grit
Got snow? As featured in our January calendar, try out this super satisfying way kids can transform snow into a canvas for their own colorful masterpiece! Don't have snow where you live? Turn an old white bedsheet into a pretend snowy backdrop to inspire play.
Click
to get your free copy and sign up to get a fresh, new calendar each month!
The Guide
Step 1: Prepare materials.
Fill a few squeeze bottles, spray bottles or jars with water and a few drops of food coloring or liquid watercolors.
Step 2: Find snow.
Head out to a spot with snow covering. Don't have snow? Bring an old white bed sheet outside and pretend!
Step 3: Behold your canvas.
Take a moment to notice and talk about the winter colors you see. What would happen if you added color to the snow? Decide together where the painting will take place. Kids can use a large open space to paint or they can arrange 4 sticks to create a frame to paint within.
Step 4: Paint!
Offer the painting materials and step back to watch the snowy masterpiece unfold! Notice together the designs and shapes that are created in the snow. Get down low and notice how the ice crystals soak up the color. If the painting mixture is warm, notice how the shape of the snow changes as it melts.
Extend play.
Color mixing: Offer a few different materials and notice together how the colors change when layered on each other. Can you make new colors in the snow?

Make a snow volcano: Make a mound of snow. Place baking soda and a few drops of food coloring or watercolor paint inside a jar. Place the jar in the middle of your snow mound. Slowly pour vinegar into the jar and watch the snow volcano erupt!
Snow prints: Place a piece of watercolor paper on the bottom of a bin and scoop snow on top until the paper is covered. Invite kids to paint on the snow. Set aside the bin and let the snow melt. If you can, leave the bin for a few days to let most of the water evaporate. Then, lift your paper from the bin to reveal the colors and patterns transferred from the snow.
Why is this activity great for kids?
The open-ended invitation to transform snow into a colorful canvas supports kids in using
problem-solving skills
, activating
multiple senses
and thinking
creatively
. Turning what can be perceived as challenging about the winter (cold!) into joyful play is also a super lesson in
persistence
.
Try a Free Lesson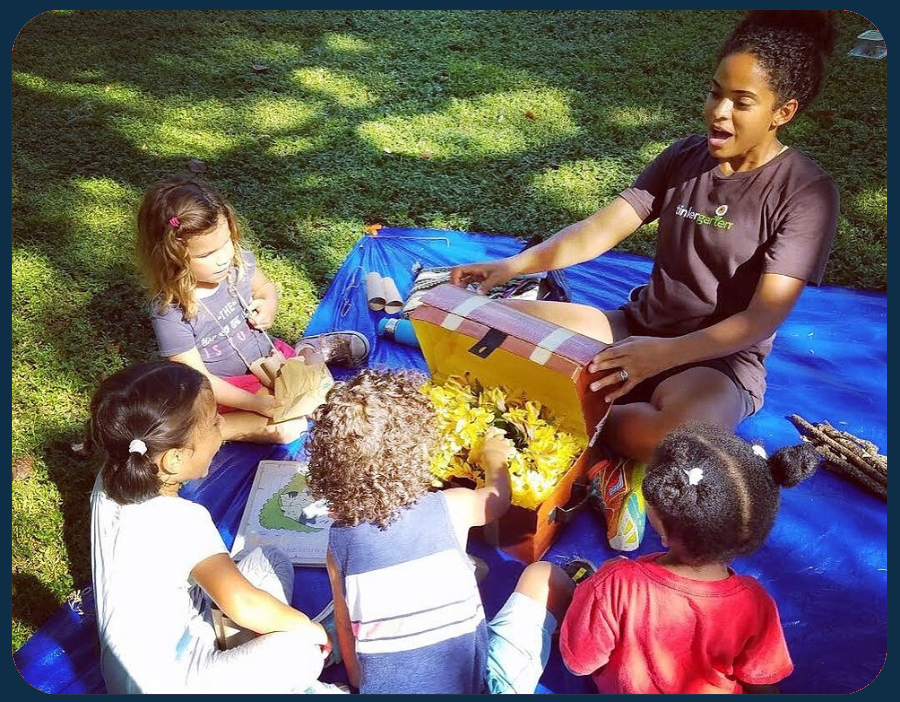 Tinkergarten for Teachers
Teach Tinkergarten in your community or classroom!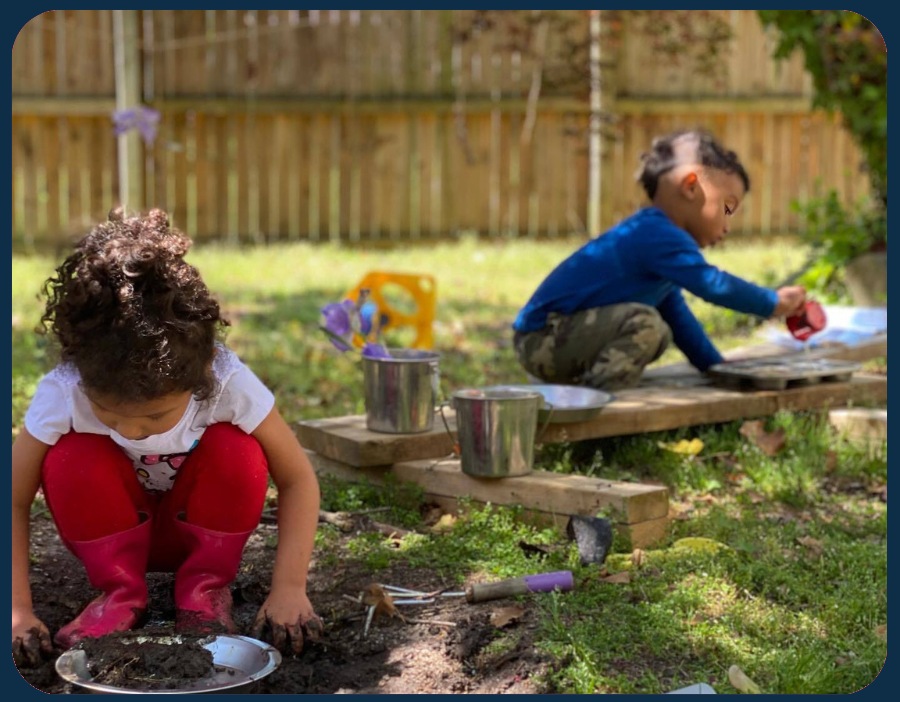 Tinkergarten Anywhere
Enjoy Tinkergarten as a family anytime, anywhere!