To celebrate the beauty of nature all year long, kids can pick and pluck apart nature treasures (leaves, ferns, flowers, grasses, etc.) and connect them to clear, sticky things like contact paper, packing tape or glass jars. No matter how kids make them, they pretty much always dazzle and delight—especially when kids know they made them with their own hands!


The Guide
Gather your treasures: Head outside with a bucket, bag, basket or bindle and gather flat treasures like grasses, leaves, flower petals or ferns. Tip: Try to focus on things that are "found on the ground" to let living plants keep growing and teach kids empathy for their floral friends!
Something Sticky: Get something clear and sticky that you can use to make your sun catcher. You can use clear contact paper, clear packing tape, or actually "glue paint" things onto a glass jar using a 1:1 school glue to water mixture.
Create a border: If you are not using a jar, you'll need something to create a border for your sun catcher. You'll lay your contact paper or tape across it to leave a sticky side for kids to stick their flat treasures to. For example, you can use the outer rim of a mason jar lid. Or, you can take a cardboard box or piece of cardboard and cut holes in it. If you still have paper plates lying around, cut out the inside of a paper plate. Once you have your border, stick your tape or contact paper to it, leaving a sticky side exposed.
Tip: remember, kids don't need it to be IG beautiful—as long as they'll be able to stick flat treasures to something clear, then watch the sun flow through it later, they'll be thrilled! You're better off just giving them the experience than waiting for the perfect set up!
Destroy! Have fun encouraging kids to pick, pluck and pull their found treasures apart. Destructive play is actually really good (and fun!) for kids.
Stick! Welcome kids to stick their bits of treasure to the sticky side of your sun catcher. Let them express themselves. Make your own alongside, if you like, and try to model making patterns with colors or shapes. Or, just have fun with connecting objects to something sticky (it's actually a really common and good brain-boosting activity for little kids!).
Behold! Hang or hold your sun catcher up outside or in a window where you're sure to get steady sunlight. Marvel at the beauty you've created!
Share: Share a photo of your creation and tag @tinkergarten or join in our Outdoors All 4 Facebook community and share with thousands of Tinkergarten families and Leaders.
Giant Sun Catchers: If you want to make a giant sun catcher, you can just lay contact paper flat and let kids have at it, then fold it over when you're done! This is great for a group!


Why is this activity great for kids?
Making sun catchers helps kids in many ways:


Kids become more attuned to natural surroundings as they search for flat treasures, helping to develop focus.
The process and the result stimulates multiple senses, essential tools for learning.
Destroying and picking things apart can actually increases curiosity and creativity—and it's wildly satisfying too!
Sticking objects to another surface using glue or tape is known by play experts as "connecting"—one of a universal set of activities that kids naturally do when they play to build body and brain!
Kids also connect to the sun—the life force in our natural world!
Plus, it's a fun way to make your outside time extra special.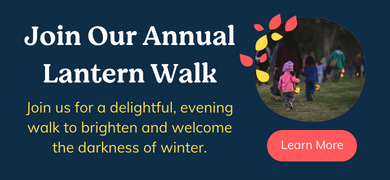 Try a Free Class
Two class formats: try a free In-Person session (where and when available) or try Tinkergarten Anywhere, our on-demand product available anytime.
In either format, a certified Tinkergarten Leader will teach a Tinkergarten lesson and inspire your kids to play.
Sample the additional activities and resources families get each week to keep kids learning outside at home.
Become or Recommend a Leader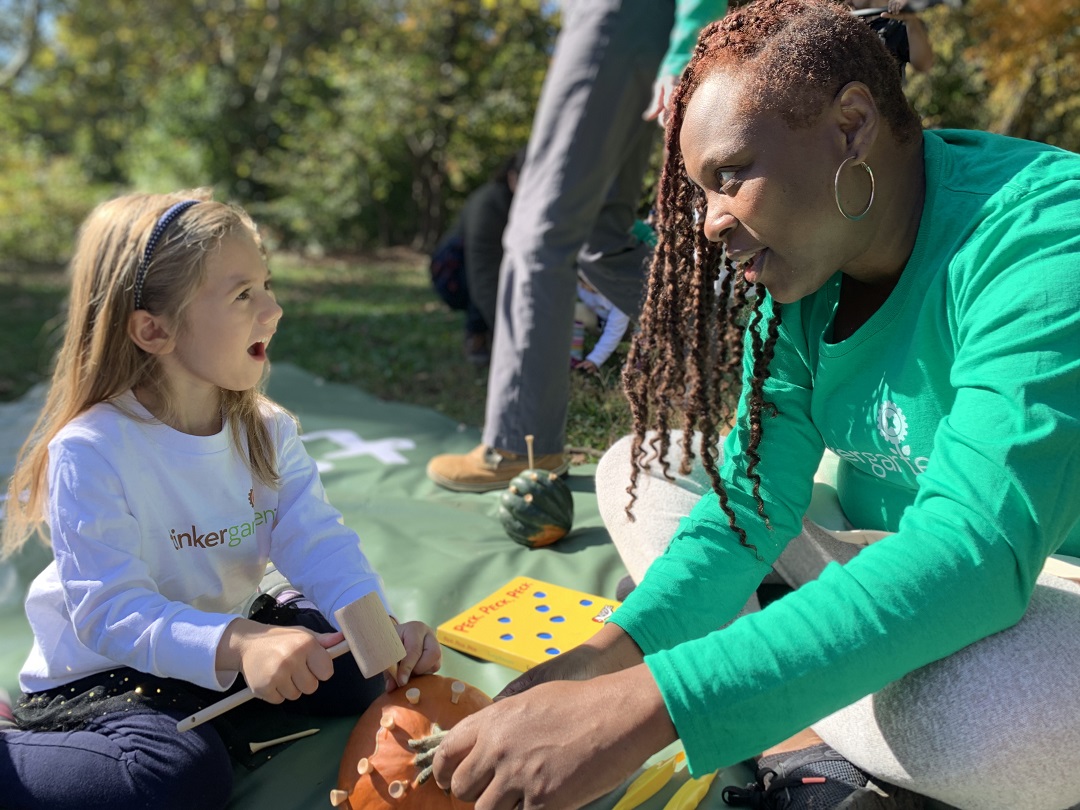 Help us bring Tinkergarten to your community.
Recommend people you think would make great Tinkergarten Leaders.
Maybe that's you!
Earn a $100 gift card to Amazon if your nominee becomes a Leader!