Kings and Queens of Wild Things
An Original Twist on The Nature Crown Activity for Kids
Just like rereading a favorite book, there are some magical experiences that kids love to recall in conversation (sometimes re-enacting them!) again and again. Wouldn't it be great to engineer these magic moments for them? One tried-and-true approach: Offer kids a hook -- and the room to explore freely -- and then give them the chance to pretend. A literary character who nails this is Max of Where the Wild Things Are, which is why crowning kids "kings and queens of the wild things" is one of our favorite magic-making games.


First, read aloud Maurice Sendak's Where the Wild Things Are to whet kids' imaginations. Then invite kids to create their own crowns using the natural treasures around them—a simple but developmentally powerful pastime. When the crowns are ready, kids can put on their own rumpus, just like Max. We love this activity at dusk, especially if we have a group of wild things on our hands. Allowing kids to scout independently while also creating together is a masterful combination. This, along with the make-believe joy of wearing a special crown and being a "wild thing," results in fun, cognitive growth, and maybe even a little magic.


The Guide
Prep your materials: Gather strips of heavyweight paper about 2 to 2.5 feet long. (Poster board works.) Each strip will make one crown. Apply two pieces of double-sided tape down the center along the length of each paper strip, leaving on the paper backing until you are ready to use it with kids.
Select the spot: Pick an outdoor area with a range of small, light objects with interesting colors, shapes, textures and/or scents (for example, flowers, grasses, leaves, seeds, berries, bark, even dead bugs!)..
Hook 'em: Read Where the Wild Things Are. When you finish, go back to the page when Max gets crowned, king of the wild things. Then ask if they would like to become kings and queens of the wild things. When they shout "YES!" wonder how you can tell Max is the king. Then, move on to making crowns just like Max's.
Hunt for decorations: Encourage kids to scan the outdoor area using all their senses (except for taste!) to find interesting objects for their crowns. Give kids a bindle or a bag for collecting objects. We've found it works best when kids hunt first, then land somewhere to stick things onto their crowns.
Make the crowns: Help kids peel the paper backing off the double-sided tape. Give a little coaching about how to stick things onto the tape (be available to work "as a team" with kids who struggle with this). Once kids have decorated the strips, wrap them around their heads and use clear packing tape to secure them into crowns.
Rumpus! Once all kids have been crowned, get your silly on. Hang from tree limbs, gnash wild teeth, show wild claws, jump, dance, hoot -- you get the idea! Kids will quickly follow your lead. Some kids may want to morph into princesses, warriors or other personalities -- which is okay! Step back and let them go for it.
Why is this activity great for kids?
Nearly all kids enjoy dress-up at some point. A strong practice of pretend play helps develop
imagination
along with critical skills like
communication
,
executive function skills
, and
creativity
. This activity provides the context of a story and self-designed nature crowns, which helps kids take on new identities with greater ease. The crown-making project is also a great way to develop
fine motor skills
, but there's more to it than meets the eye. Several
behavioral schema
-- a set of repetitive developmental behaviors that all children ages 18 months to five or six exhibit -- kick in as kids undertake this project. You'll recognize many: gathering ingredients and carting them around supports the transporting schema; placing objects in a particular order on the crown is great practice with the positioning schema; the very act of sticking objects onto the paper crown activates the connecting schema. What matters most to your kids, though, is the independence and pride they take in their final product -- even if it's less than perfect-looking. Show fascination as your kids tell you all about their finished crowns -- it will boost their
self esteem
even further. Then let the wild rumpus begin!
Try a Free Lesson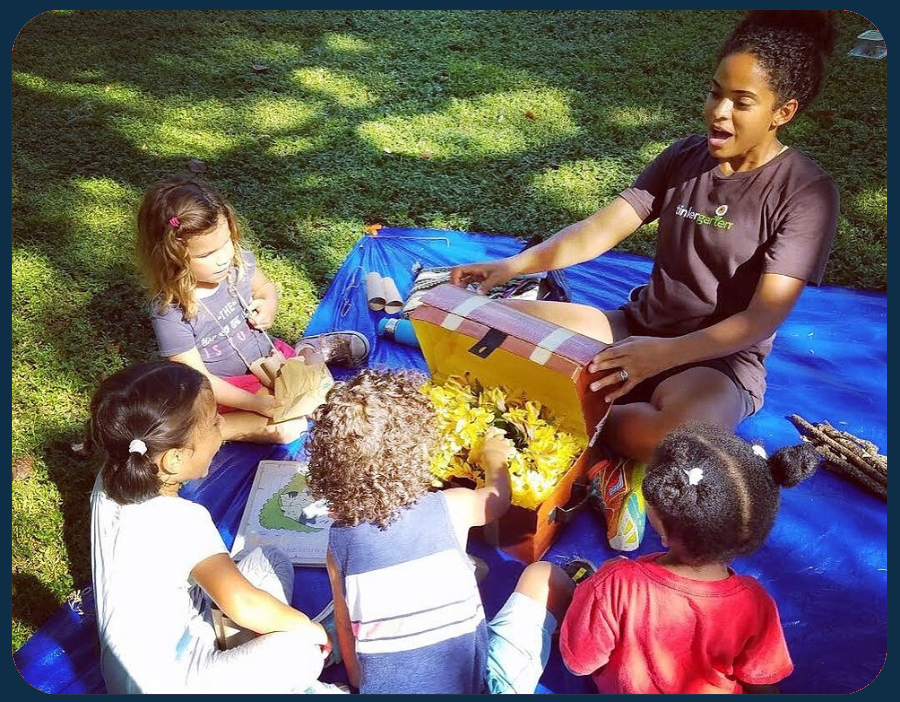 Tinkergarten for Teachers
Teach Tinkergarten in your community or classroom!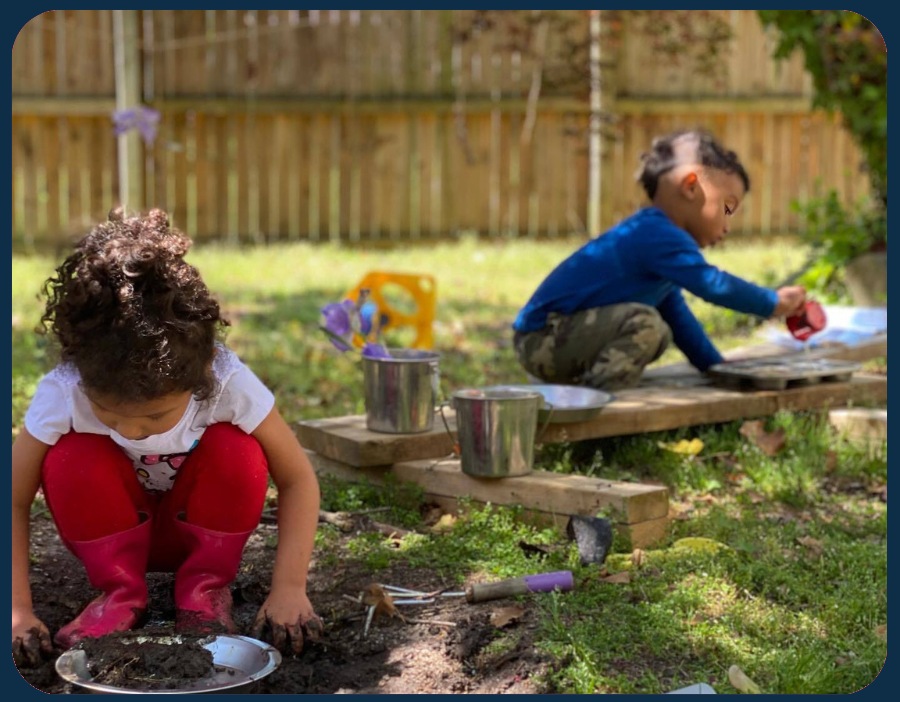 Tinkergarten Anywhere
Enjoy Tinkergarten as a family anytime, anywhere!