Get Your Getting Dressed Routine
Dressing kids and ourselves well for extended outdoor play in winter is essential—often making the difference between joy and misery. But actually getting all that gear on, especially for kids who are sensitive about how clothing feels on their skin, can try everyone's patience. Here we share tips for getting wiggly kids into cold-weather gear to make longer lasting time outside (and even make the getting dressed process fun, too!).


This activity is featured in our November Activity Calendar. If you do not yet have your free copy, get it
here
.
The Guide
Step 1: Get your winter gear and layers!
Having the right winter gear makes all the difference and if you pick wisely and layer right, you can support kids with staying and playing outside without needing to buy several of everything.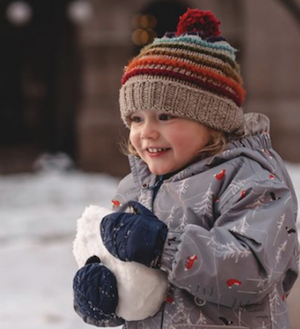 Need recommendations for which winter gear will work for your child and family? Check out our
Winter Gear Guide
, with recommendations that pack a lot of warmth for your buck, gathered from thousands of Tinkergarten Leaders and families over the past decade!
Step 2: Get kids (and yourself) dressed for cold-weather play!
Here are some of our favorite tips for helping kids get geared up without trying everyone's patience!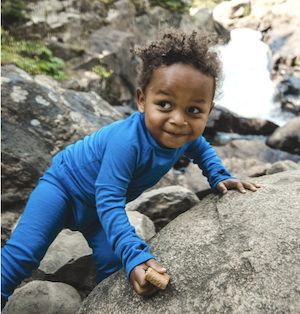 Build in time for the dressing process: Leave enough time so you're not getting dressed under duress—kids can shut down when we have to rush.
Prep your gear: Gather all that you need before you start so you are not rushing or you don't risk breaking your momentum once you have kids on a roll.
Establish a routine: Put items on in the same order each time. Once kids learn the routine, it's easier for them to follow along and become independent! You can even make a chart with pictures of the layers and the order in which to put them on and display it near the door. Kids can follow along and see what goes on next.
Team up with kids: Ask kids to help you dress and do it together. Pretend to forget what comes next and put them in the helper position.
Add some tunes: Sing a song that narrates what to put on next, like "Putting on our cozy socks, cozy socks, cozy socks…" (Need a tune? Use a tune from a song your child loves or something familiar like Twinkle Twinkle or Happy Birthday).
Give kids choices: "Should we put a boot on this foot first, or that foot?" "Red hat or blue hat today?" When kids have choice, they feel more in control and independent—something our young kiddos crave!
Stay silly: Pretend to put your gloves on your head or your hat on your foot and ask: "Is this right? It's not?! Can you show me where you put your hat?"
Get help from favorite toy: Stop to wonder what their favorite toys might need to get ready for a chilly outdoor adventure and help them get ready, too! BONUS: Once bundled, consider taking a beloved toy on a REAL outdoor adventure!
Save some layers for outside: To avoid kids getting overheated and uncomfortable during the dressing process, have them put some clothes on inside (snowpants, boots, gloves, hat) and then step outside to put the final layer on (coat).
Flex your patience muscle: If you feel yourself growing impatient, reframe that as a sign that you are getting a patience workout! it is one of your parent superpowers, and it gets stronger every day.
Channel Tinkergarten: Pretend to be favorite winter animal friends putting on your "fur" (coat) or "paws" (a.k.a. mittens). Even mitten-resisters are happy to rock some paws!
Don't forget yourself! Grown-ups need proper layers too—it's easy to get so caught up in getting our littles snug that we forget ourselves. We need self-care, too! The comfier you are, the happier your outings will be.


Step 3: Go outside and play!
Once you're geared up, we wish you the best of adventures outdoors this winter! And, we've got all of the play ideas you need to keep kids active, joyful and learning outside. Sign up for our
free monthly activity calendar
. Or, join us for our
Winter class series
with a curriculum designed to fill your weeks with outdoor play and build kids'
Problem Solving skills
.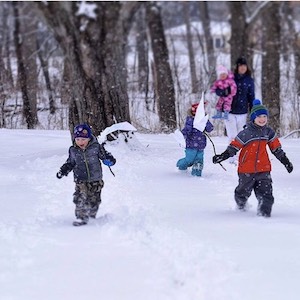 Why is this activity great for kids?
Getting
outside in the winter
is one of the
most important things
we can do for our kids. It helps with mental and physical health, focus, resilience—and provides the wellness combo of play and nature, which can't be beat. Plus, when we involve kids in the process of getting geared up for cold-weather play, we nurture their
persistence
and confidence and show them (and ourselves) that we can play outside all four seasons!
Try a Free Lesson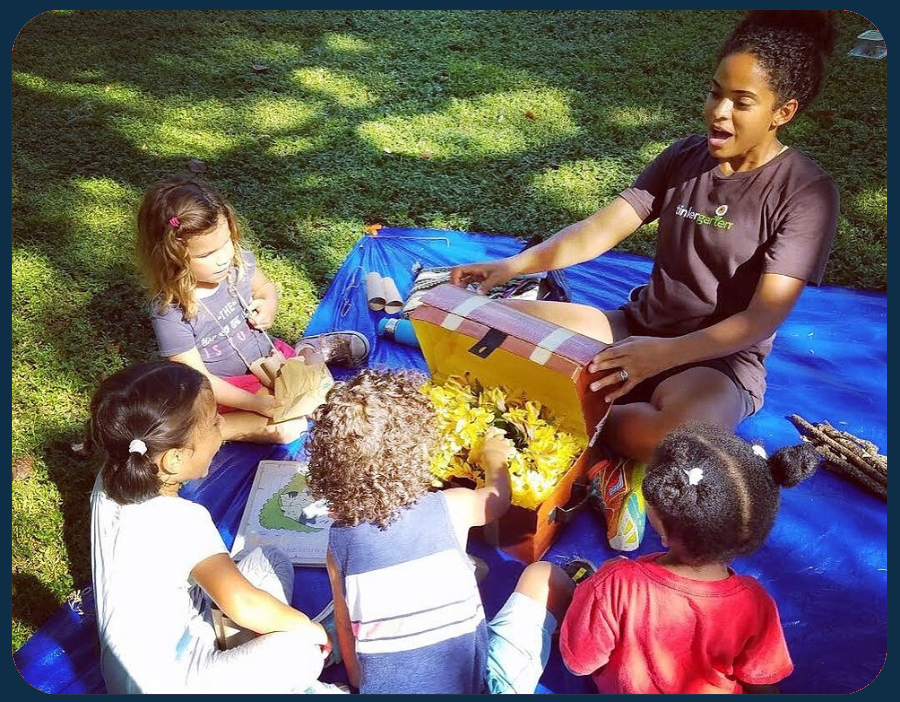 Tinkergarten for Teachers
Teach Tinkergarten in your community or classroom!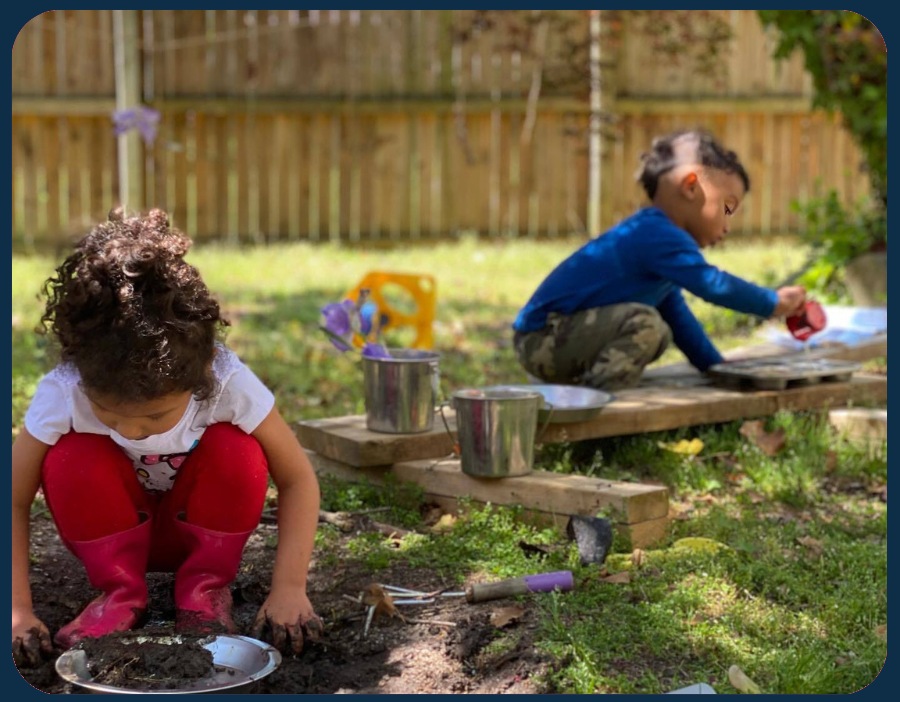 Tinkergarten Anywhere
Enjoy Tinkergarten as a family anytime, anywhere!