Spirals are beautiful shapes that fascinate and remind us of the cycles and rhythms of the natural world. When kids create or interact with a spiral, they also naturally focus their minds—a great way to cultivate calm and inner peace any time of year, and especially around the holidays!


Try any or all of these three easy ways to play with spirals, and enjoy the benefits!
This activity is featured in our December calendar. If you do not yet have your free copy, get it
here
.
The Guide
Step 1: Set up a large spiral
Select a spot outside where you can draw with chalk (e.g. sidewalk, driveway) or lay down string. If play needs to happen inside, use a piece of paper or a bed sheet as your play surface.
Draw or lay down a large spiral.
Step 2: Move in and out of your spiral
Behold your spiral. Wonder aloud, "Look at this spiral! I wonder how you could walk all the way from one end of the spiral to the other?"
Step back and notice how your child approaches moving along the spiral. If your child needs a little support, model a bit yourself first.
Once your child has explored the spiral with their body, offer the collection of tiny objects and see how your child chooses to use them in their spiral play.
Step 3: Arrange objects in a spiral pattern
Gather nature treasures (e.g. stones, pine cones, acorns, sticks).
Start to arrange them in a spiral shape. Encourage your kids to join you or do the same in parallel. Kids can also enjoy placing treasures along a spiral that you drew or lay down on the ground. Arranging objects in a circular pattern is calming in and of itself.
Spirals of evergreen sprigs, nature treasures and candles can make perfect holiday decorations or activities to help kids celebrate the Winter Solstice and the cycles of our natural year!
Why is this activity great for kids?
When kids create or interact with a spiral, they also naturally focus their mind. We can think about
focus
as the ability to direct and shift our attention—a skill kids need to take in and process information, collaborate, reflect, evaluate and act on their goals. Activities that inspire kids to slow down, look closely, wonder and observe their surroundings with all their senses are terrific ways to support focus and help kids to stay calm and present.
Try a Free Lesson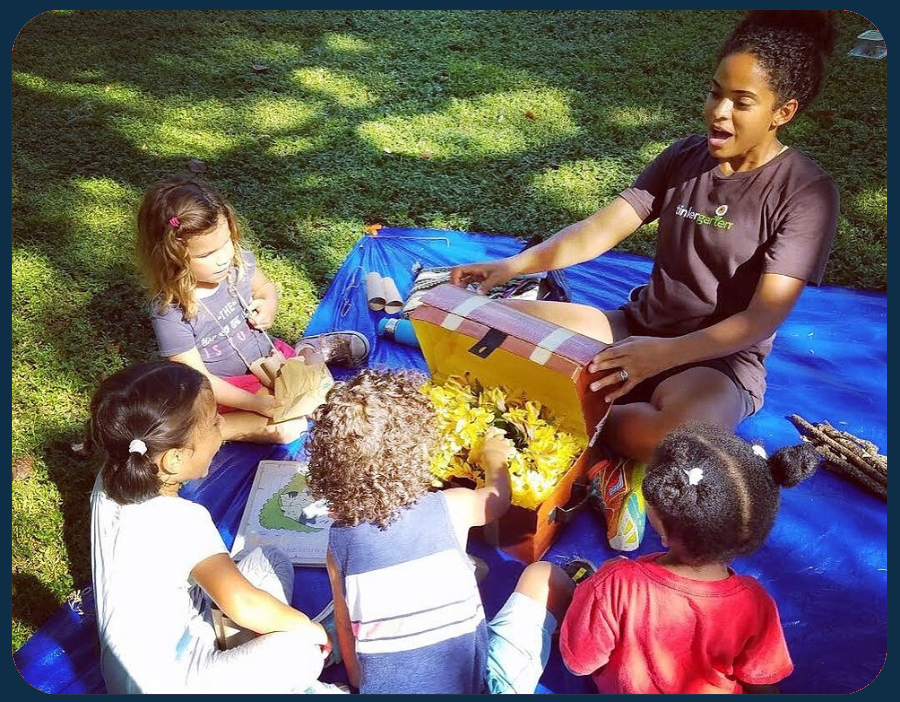 Tinkergarten for Teachers
Teach Tinkergarten in your community or classroom!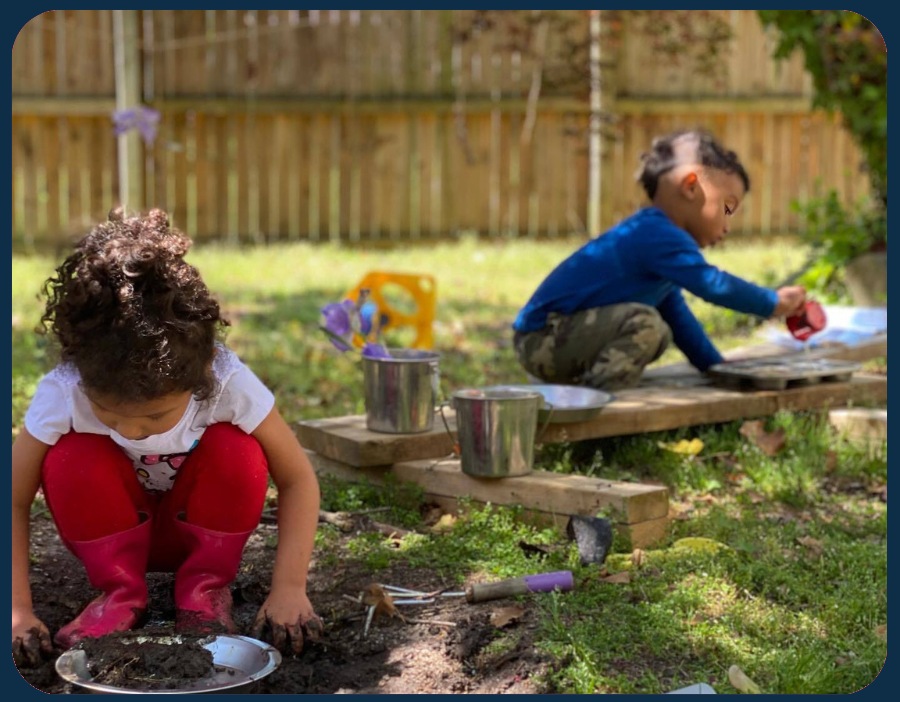 Tinkergarten Anywhere
Enjoy Tinkergarten as a family anytime, anywhere!