Age: 0 to 8+

Time: 1 hour+

Materials: objects from nature; water, mud and/or paint; paper or fabric

Skills: Creativity, Naturalist
"Forget yourself and become one with nature! Obliterate yourself with polka dots!" - Yayoi Kusama


Shapes and patterns are sprinkled all throughout the natural world. Slowing down to look for these patterns in nature is a terrific way to help kids build observation skills and connect to the artistic beauty in herent in nature. Discovering familiar shapes and patterns can even inspire an emotional response. In fact, researchers have discovered that people all over the world experience
feelings of joy
when looking at and interacting with round shapes, like spirals, ovals and circles.
Japanese artist Yayoi Kusama, often called the "princess of polka dots" is renowned for her paintings, sculptures and installations featuring dots. As featured in our
August Activity Calendar,
in this activity, kids take inspiration from Kusama's work as they create dot art using objects from nature.
If you do not yet have your free copy of the August Activity Calendar, download it
here
.
The Guide
Explore dots:
We love the book
Yayoi Kusama Covered Everything in Dots and Wasn't Sorry
by Fausto Gilberti as a way to introduce kids to the art of Yayoi Kusama. If you can, look at images of Kusama's dot art together. Walk around your home space and look for dots and circles together.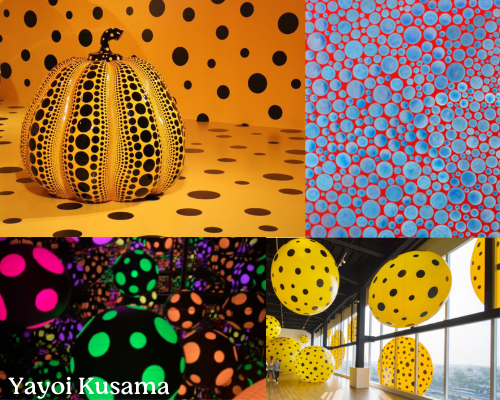 Look for dots in nature:
Wonder, "Do you think we could find dots outside?"
Head outside together and look for dots and circles in nature. Look up and down. Flip over leaves. Look closely at flowers. Search around in the dirt. What shapes and patterns do you see?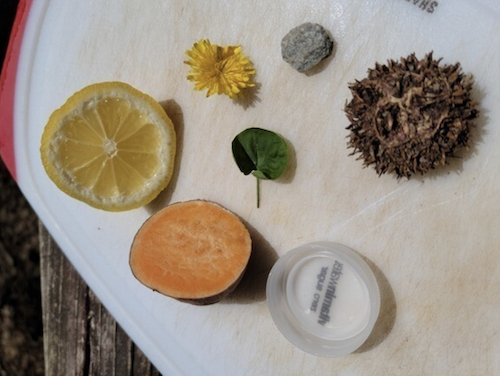 Collect dots: Say, "Do you think we could make some dot art together? What objects from nature could we use to make dots?" Search around your outdoor space and/or home for natural materials that could create dots. If your child is unsure if something will make a dot, suggest that you collect it and give it a try to find out! Here are some ideas:
Kitchen ingredients: sliced rounds of cucumber, carrot, onion, potato, orange, lemon, grape, corn kernel, or end of a stalk of kale or other leafy green.
Round rocks or pebbles
Center of a flower
Round leaves
Acorn cup
Round seashells
End of a stalk from a plant
Choose your "paint":
Dots can be made with water, mud, store-bought paint, or you can
make your own pigment
from spices and berries.

Choose your "canvas": If using water, you can make marks on a dark colored surface, like stone or pavement. If using mud, paint or pigment made from natural objects, make your dots on paper or a piece of fabric.
Make dot art:
Invite your child to test out each of the objects they collected to see what kind of dots they make. Which ones make big dots? Small dots? Which ones leave an outline of a circle vs. a solid dot? Can your child fill up their canvas with dots? Make a pattern of shapes, sizes or colors with dots? Create a different shape, design or picture made of dots?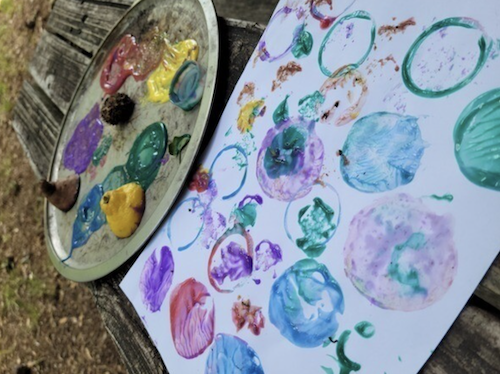 Why is this activity great for kids?
One fun way to keep kids always ready to make shapes is to keep an eye out for shapes in nature. Recognizing and naming shapes and patterns is super helpful for kids' future learning, not only about geometry or design but about how we use symbols to read, write and communicate. And, shapes are a tool for helping kids learn to
direct and hold their focus
.
Try a Free Lesson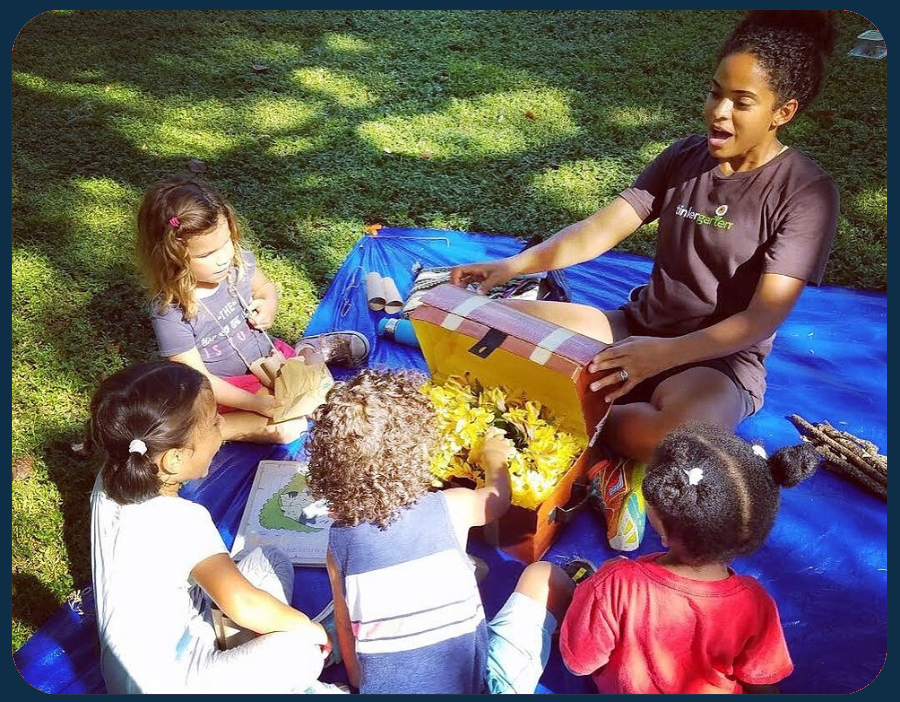 Tinkergarten for Teachers
Teach Tinkergarten in your community or classroom!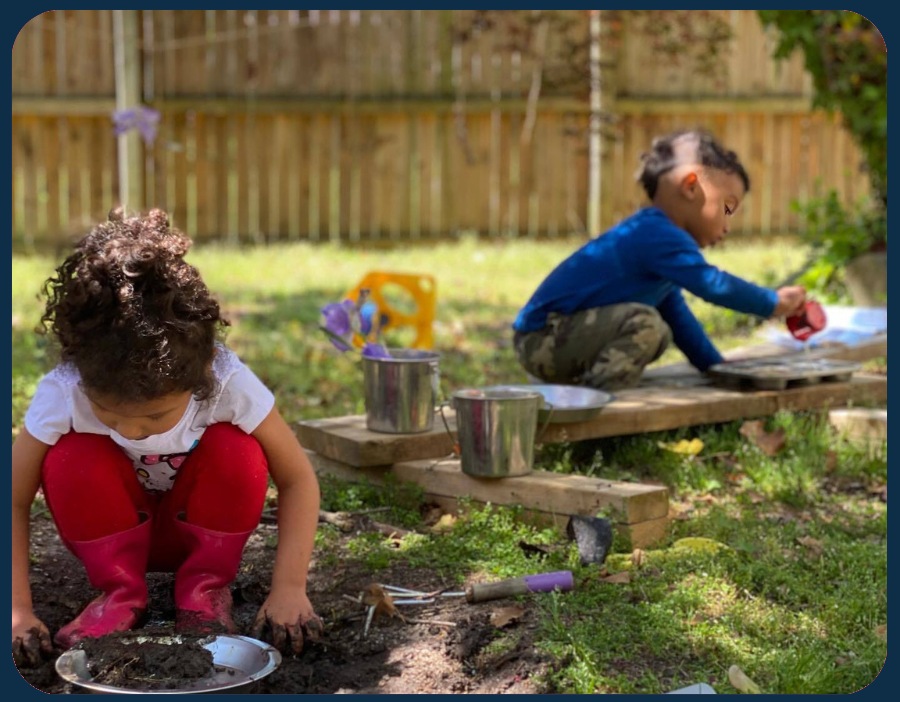 Tinkergarten Anywhere
Enjoy Tinkergarten as a family anytime, anywhere!