Enjoy this sweet, simple way to harness the power of the sun to brew cooling ice tea and extract the flavors of fruits and plants this summer. We had no idea how easy it is to make delicious tea—set it and forget it! You just need a little patience...but the wait is worth it!


This activity is featured in our July Activity Calendar. If you do not yet have your free copy of the calendar, get it
here
.
The Guide
Step 1: Gather Materials.
You'll need a large jar or pitcher with a lid to start. Then, you'll need water, tea bags, herbs or slices of fruit. We use two one tea bag for every two ounces of water. Our kids love herbal teas like peppermint, hibiscus or fruit flavored teas. We love to include sliced peaches or citrus in our brews.


Step 2: Fill the Jar.
Enjoy filling the jar with water and tea bags, then cover the jar.


Step 3: Place the Jar in the Sun.
Place the jar in the sun, then wait about 5 to 6 hours. While it sits, it soaks up heat and brews the tea. If you can place it on top of stone or metal, it will absorb even more heat and brews even faster.


Step 4: Remove it from the Sun.
Once it has brewed to the strength you like, remove it from the sun. You can enjoy or refrigerate it.


Step 5: Enjoy tea!
When you are ready to enjoy, pour some of your sun tea over ice and ahhh! You can add even more fresh herbs and fruit slices to your glass for extra fresh flavor, too!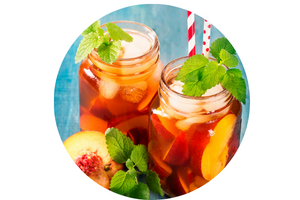 Spritz!
If you brew peppermint tea, you can pour some of it into a spray bottle and spritz your skin. You'll feel cool as the water evaporates on your skin, and you may feel a little extra cool from the menthol in the mint, too!
Why is this activity great for kids?
Kids love to
transform
things, and that's just what you are up to when you make sun tea! It's also a captivating lesson in cause and effect to put clear water and tea bags into a jar only to come back and find something with such different color and taste. The chance to watch this happen as well as smell and taste the results dazzles kids'
senses,
too. Without asking too much, this sweet activity also helps kids learn that patience pays off, too.
Try a Free Lesson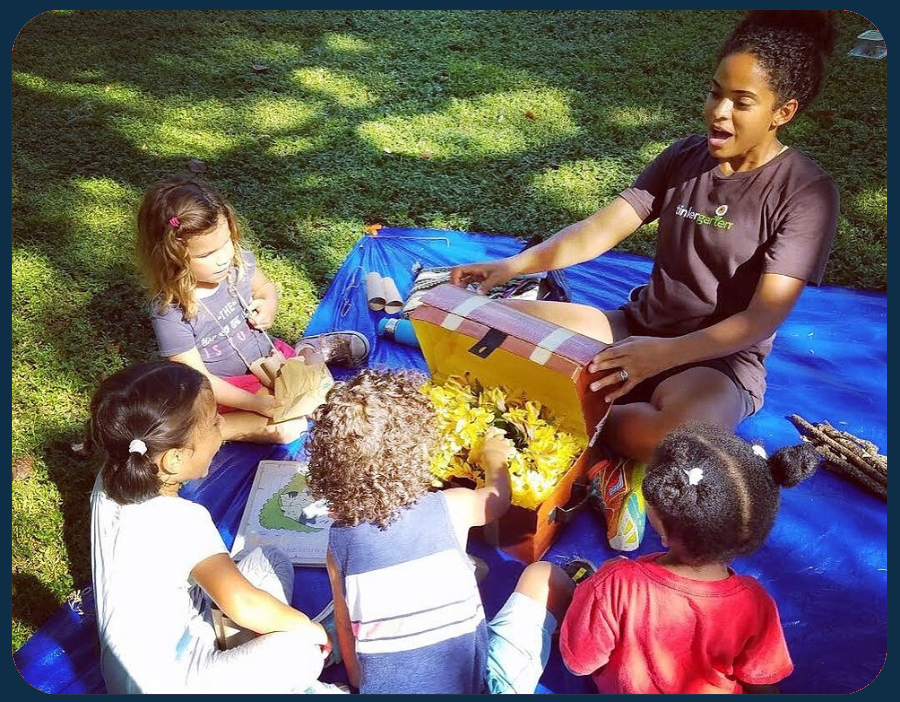 Tinkergarten for Teachers
Teach Tinkergarten in your community or classroom!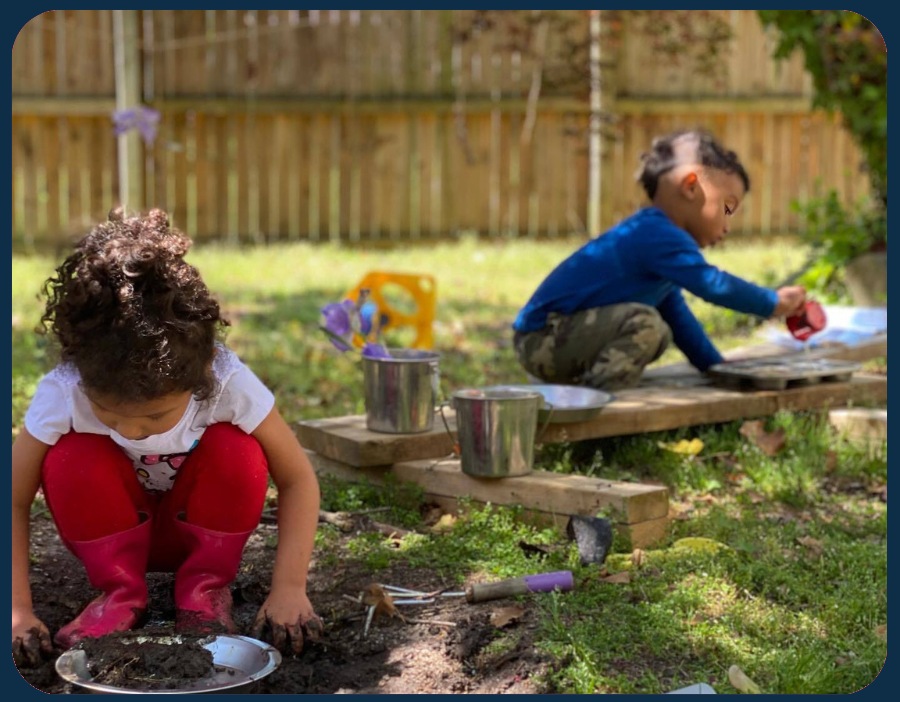 Tinkergarten Anywhere
Enjoy Tinkergarten as a family anytime, anywhere!