Weather Watch
Find out when it's too hot or cold to go out
Although we love the Scandinavian saying, "There is no such thing as bad weather, only bad clothing," we nevertheless believe that there are extremes in which safe and fun learning cannot take place. When there is a credible threat of lightning in the forecast, we either adjust our plan to stay near a safe structure or stay indoors altogether until the storm has passed. But, sometimes the temperature and humidity alone make kids unsafe and learning time unproductive. So, how do we decide when it is too hot or too cold for kids to go out?
Even though the primary colors are a bit much for our tender eyes, we find this nifty chart helpful when we need to determine which days are just too hot or cold for safe learning.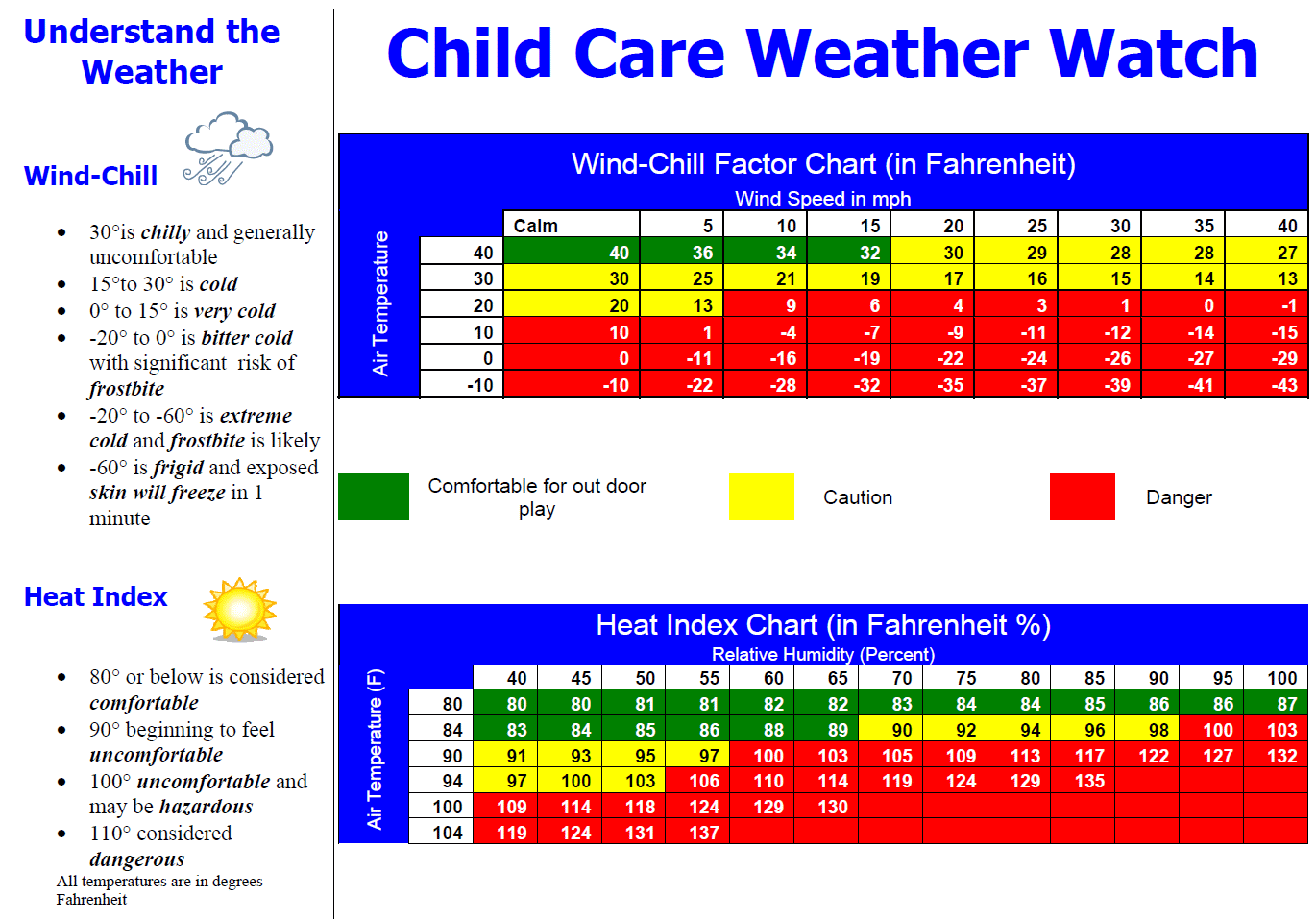 This chart was produced by the Iowa Department of Public Health, Healthy Child Care Iowa through federal grant (MCJ19T029 & MCJ19KCC7) funds from the US Department of Health & Human Services, Health Resources & Services Administration, Maternal & Child Health Bureau. Wind-Chill and Heat Index information is from the National Weather Service. A search led us to the chart as posted on daycare.com.