If it's been a few months of increased kids' screen time, you'll get no judgement here. Screens certainly serve a purpose, and can offer a valuable break for busy parents and caregivers.
The World Health Organization's guidelines urge that children under 5 should spend minimal to no time on screens. These guidelines seek to address the link between screen time and the rise in obesity (obesity rates have tripled worldwide since the 1970s) and other diseases.
For families who are working from home while full-time caring for kids, zero screen time is a tough ask. But there is no doubt that a sedentary, screen-centric lifestyle limits children's opportunities for developing gross and fine motor skills and physical activity—both of which have a lasting impact on a child's quality of life and chances of growing into a healthy adult.
So let's find a happy medium. Let's counterbalance these patterns by limiting screen time and pumping up green time—especially given nature's healing properties and learning-rich environment.
With a little Independent Play Training, kids can take on these outdoor activities and play on their own for hours.
Here are some super fun outdoor activity ideas to get you started.
Get kids moving: Research shows that kids who are outdoors more are more physically active. Here are two simple ways to spark outdoor play that inspires the movement of big muscles:
A Twist on the Squiggle:

Inspired by

one of our favorite books

, all you need to do is bring ribbon or other strips of fabric outdoors and welcome children to use their bodies and imaginations to transform "squiggles" into endless, marvelous new things.

Hunt the Wind:

Turn an old kids' bed sheet or pillowcase into a wind flag, then enjoy using our bodies to learn more about the wind—and create some joyful breezes!

Visit our

DIY activities

for even more ideas to support gross motor skills and physical activity.
Expand the senses: When kids are on screens at the exclusion of other activities, their sensory development is narrowed to focus nearly entirely on sight and hearing. This under-stimulates and under-develops other critical senses (and not just the five senses we study in Kindergarten!). In turn, it diminishes brain development and impacts children's behavior, wellness and capacity to learn. Outdoor play, on the other hand, offers sensory activities that serve to stimulate a wide range of senses. Here are a few of our favorite ways to inspire kids to engage multiple senses: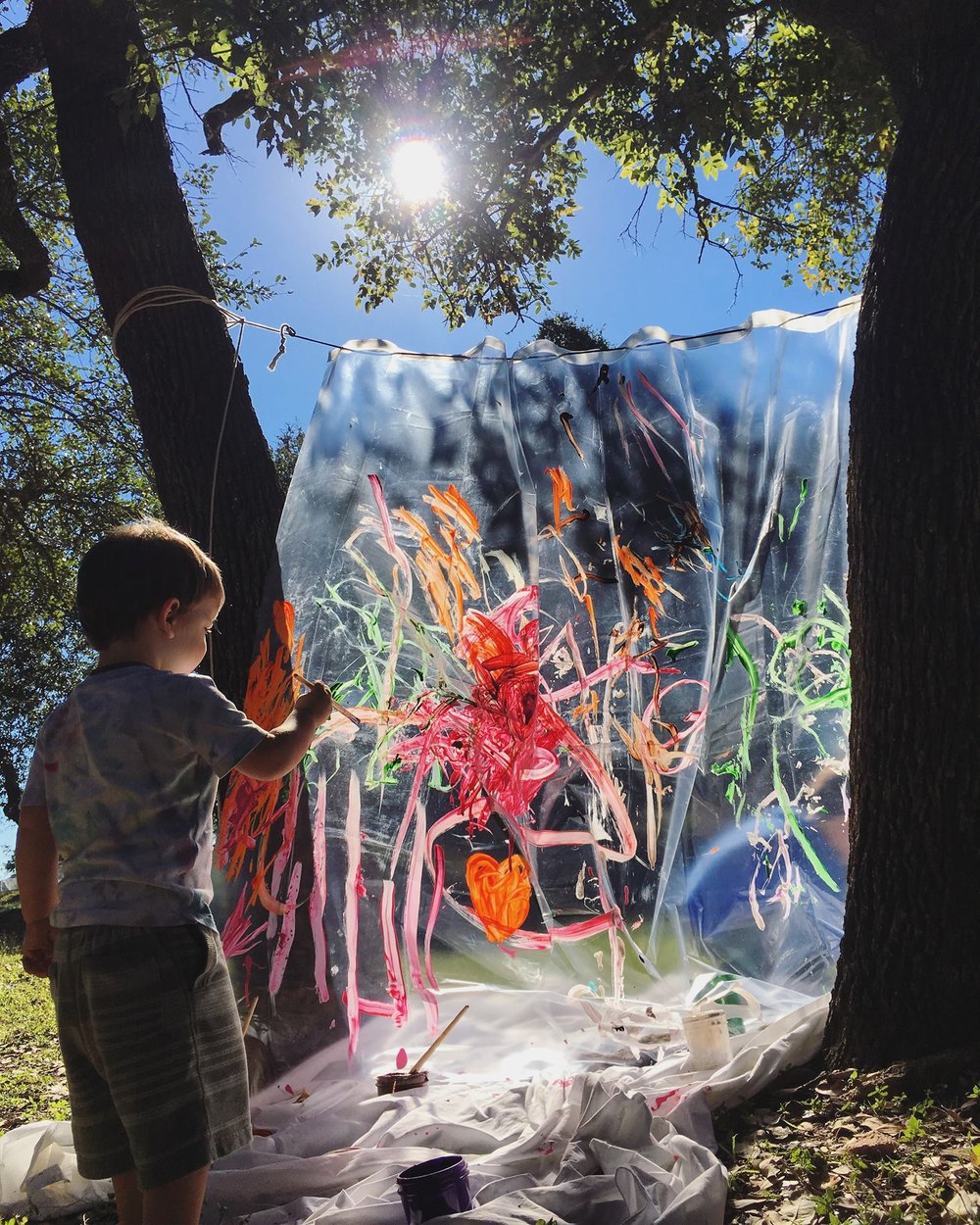 Photo: Summer Miles Photo
Find opportunities for JOY! We know that joy is a powerful force for learning, and both play and nature offer increased chances to spark joy. Here are a few of our most joy-inducing play starters: