Developing empathy is one of our most important Tinkergarten target skills (see some favorite activities for learning empathy skills here!). Here are 10 books we've found really helpful in supporting our kids—and ourselves—in developing empathy. We hope you enjoy reading and using them as springboards for learning!
The Rabbit Listened by Cori Doerrfeld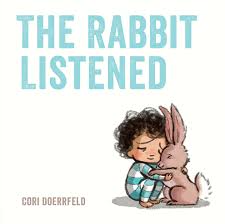 Adults and children alike connect to this wonderful book. Using a most familiar situation and wonderfully cast animal friends, Cori Doerrfeld gently reminds us of the best way to support a distressed friend—stay right beside and listen. Supports developing: affective, cognitive, and compassionate empathy.
Global Babies by The Global Fund for Children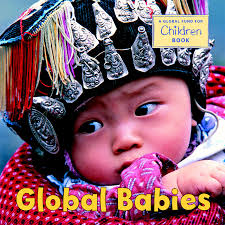 We can tell so much about what emotions other people are feeling by watching their faces—and reading the emotions of others is the basis of affective empathy. Enjoy flipping through this classic book of babies, and wonder with your child what each baby might be feeling. Supports developing: affective empathy.
In My Heart, A Book of Feelings by Jo Witex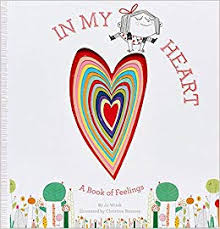 Understanding the emotions of others often starts with becoming more familiar with our own emotions and feelings. In My Heart offers a lovely starting place for kids to think and talk with us about different feelings. Read it over and over to reinforce a range of feelings, stopping each time to talk about which feeling each of you is feeling today. Supports developing: affective empathy.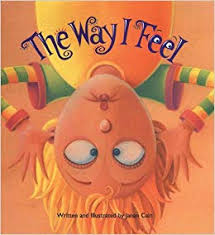 Engaging, colorful illustrations and rhythmic language help children develop their emotional vocabulary. The focus on faces is also so helpful at supporting children as they come to understand the emotions of others. Supports developing: affective empathy.
A Tale of Two Beasts by Fiona Roberton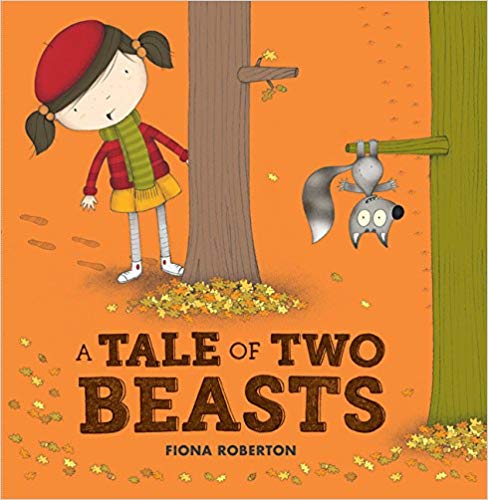 This charming and wonderfully engaging story stars a little girl who rescues a furry friend and takes him home, only to find that he is not happy there. This tale makes clear that there are two sides to every story, and gives a great opportunity for children to practice seeing the world from two different perspectives and reminds us to remember to "Do unto others as they would prefer." Supports developing: cognitive empathy.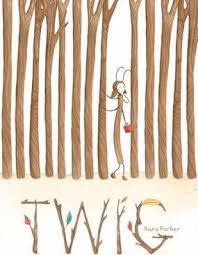 Children easily connect with the story of Heidi, the stick bug, who blends right into the surrounding trees on her first day of bug school—so much so, that no one notices her, and she feels all alone. Read Twig's story, then wonder together how Heidi is feeling and what she would really love to have happen. Then, talk about how we can care for friends who are left out just like Ms. Orb and the students of bug school do—finding a way to get everyone involved in the play! Supports developing: affective, cognitive, and compassionate empathy.
Yesterday I Had the Blues by Jeron Ashford Frame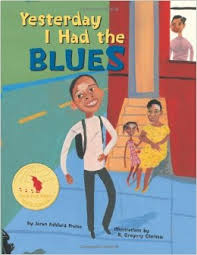 Jeron Frame's book gives kids so many different ways to understand and talk about emotions—the sounds of the words, the feelings he describes and even colors help kids think, feel and talk about a wide range of emotions. Supports affective empathy.
Some Bugs by Angela DiTerlizzi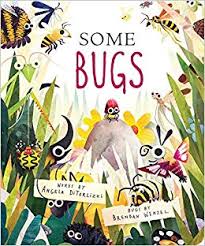 Knowing, caring for and valuing the tiniest, creepiest and crawliest of friends is a marvelous way to develop empathy. And, there are few books better at helping us grow curious about bugs than Angela DiTerlizzi's Some Bugs. Read this again and again with your kiddos, enjoying the rhythm and rhyme as you learn about the powerful tiny friends who live all around us. Then, be sure to go looking for some bugs in your yard or park, being careful to treat them gently as you do. Supports developing: cognitive, and compassionate empathy.
Two really neat books for us adults:
Enjoy these books as food for thought. We are always developing empathy, and we deserve the chance to stretch our minds too!
The Danish Way of Parenting by Jessica Joelle Alexander and Iben Sandahl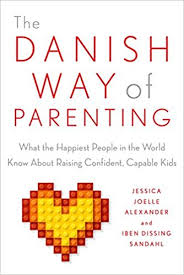 Born for Love: Why Empathy Is Essential-and Endangered by Bruce D. Perry